Bill Eastburn

United States
For Bill Eastburn, the beauty of design lies in the doing—participating, building, inventing. "I approach each design as if it is an invention, always looking for new angles and possibilities," he says. Eastburn's innate curiosity and industrious nature were apparent early on. Following his studies at the University of the Arts in Philadelphia and Parsons the New School of Design in New York, Eastburn spent several years restoring old barns, an avocation that evolved into a career designing and building furniture. In 1992, he founded William Eastburn Designs, a design-and-build firm specializing in benchmade, one-of-a-kind furniture.
From his open-air, light-filled home studio in his 1825 farmhouse situated in the historic town of New Hope, Pennsylvania, Eastburn designs with a deft eye for the details. He is drawn to beautiful forms, high function and clean lines: "I view the form versus function debate through the eyes of the Shakers, where beauty rests on utility." Eastburn's harmonious home and work environments are natural settings for inspiring creativity. Kneading and baking bread or hand-tying trellises in the garden, he says, helps to stop time, clear the mind and allow space for the creative process.
Learn more about artists and designers, from illustrators to industrial designers, who have collaborated with us on our exciting line of exclusive products.
View more artists and designers.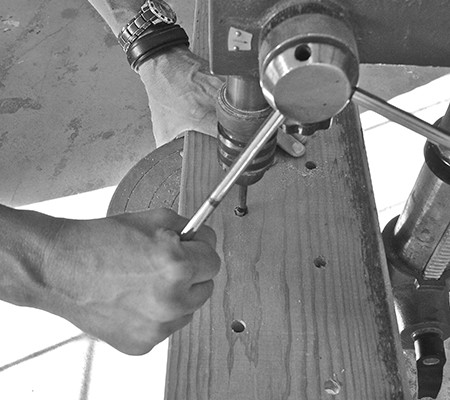 Back to Top
; ;