Bret Bortner

United States
If Bret Bortner had to choose a mantra it would be "simplify, simplify, simplify." Influenced by contemporary Scandinavian and Japanese design, he creates ceramics that are clean and simple with little to no ornamentation. Whether creating a lamp or a bird feeder, Bortner begins with the simplest of forms, tempering pure function with a minimalist yet warm aesthetic.
Bortner's career as a ceramic artist took off in 1982 when Crate and Barrel placed an order for one of his lamps, initiating a long-lasting relationship with the designer. Initially creating designs out of his garage in Dundee, Illinois, Bortner now lives and works in downtown St. Joseph, Mich. His residence includes two studios: a design studio where he creates his original models in plaster and a ceramic studio for more sculptural, one-of-a-kind pieces.
Learn more about artists and designers, from illustrators to industrial designers, who have collaborated with us on our exciting line of exclusive products.
View more artists and designers.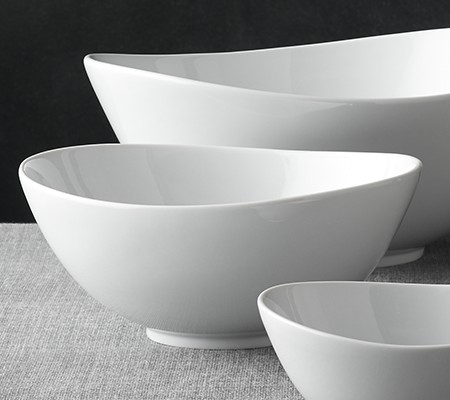 Back to Top
; ;