Free shipping, free returns on Original Art.
David Carter

United States
David Carter says he doesn't so much create paintings as find them. "My process is completely intuitive," he explains. "Spontaneous expression and exploration are key to my inspiration." A self-taught artist with a focus on landscapes, Carter spent many years developing the atmospheric, abstract approach he uses today. Working out of a large historic barn in rural Massachusetts, Carter gets his daily dose of inspiration by gazing out his studio's floor-to-ceiling windows overlooking his garden and the meadows beyond.
Learn more about artists and designers, from illustrators to industrial designers, who have collaborated with us on our exciting line of exclusive products.
View more artists and designers.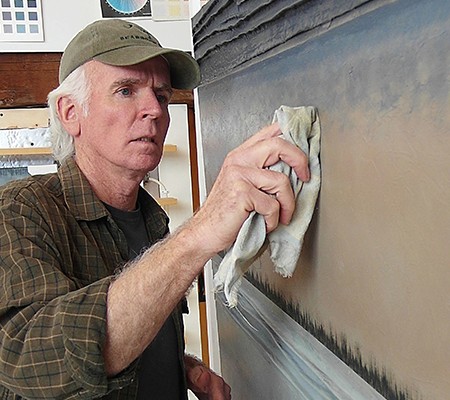 Back to Top
; ;