Give a Gift

Manage My Registry

Create a Registry
Starts Now: 15% off select full-price items. Enter promo code SAVE15 at checkout.
Fiona Howard

London
Everything Fiona Howard designs is created by hand. Using traditional techniques, such as lino-cut printing, monoprinting and cut-paper processes, she creates unique patterns that could not be achieved by a computer. "I love cutting into a lino-block and seeing that first print, watching my visions take physical form on all kinds of products, from mugs to tea towels."
Growing up in a house decorated with William Morris fabrics and surrounded by a lush English country garden, Howard developed an abiding love of intricate, nature-inspired pattern. As a student, she rummaged for clothing in flea markets and second-hand shops, developing an appreciation for vintage styles. Two degrees in textile design later, Howard embarked on a successful career creating textile designs for home furnishings clients worldwide. Currently she divides her time between England and California, enjoying close proximity to the ocean on both coasts, which inspires much of her work.
Learn more about artists and designers, from illustrators to industrial designers, who have collaborated with us on our exciting line of exclusive products.
View more artists and designers.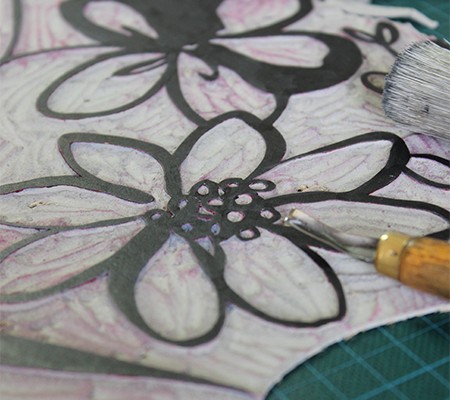 Back to Top