Free shipping, free returns on Original Art.
Jane Robinson

United States
On any given day, the sounds of jazz legends issue from Jane Robinson's in-home studio in Jackson, Mich. For Robinson, the movement, rhythm, instruments and "color" of jazz open a portal to another world that she captures in her expressionist, abstract paintings. Layering various media, she gives her compositions complex textures that stimulate the senses and encourage deeper engagement with the viewer.
Learn more about artists and designers, from illustrators to industrial designers, who have collaborated with us on our exciting line of exclusive products.
View more artists and designers.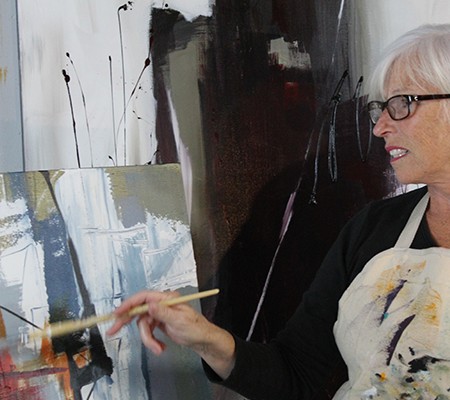 Back to Top
; ;