Free shipping, free returns on Original Art.
Janet Dyer

United States
Located in Suffern, N.Y., Janet Dyer's studio is in a building dating to 1862 that's been a hat factory, theater space and men's health club. "I've been told the building has a few ghosts," the artist says. "Since I'm often the only person there, I'm glad they appear to be friendly." The quiet nature of her surroundings suits Dyer well as she doesn't talk much about her impressionist-influenced art, preferring to simply enjoy the process. She relishes relinquishing control, finding delightful surprises in her so-called "mistakes."
Learn more about artists and designers, from illustrators to industrial designers, who have collaborated with us on our exciting line of exclusive products.
View more artists and designers.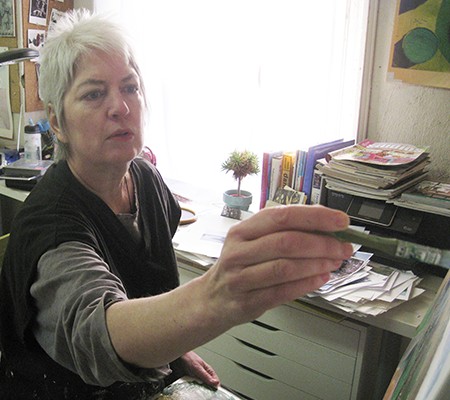 Back to Top
; ;