Joan Anderson

United States
Joan Anderson's whimsical holiday designs have delighted us for 25 years. The artist has brought magic to Crate and Barrel's holiday collection with a parade of fanciful figures that come to life thanks to her clean, graphic, Scandinavian-influenced style. This year, Anderson once again makes us smile with her delightful ice-skating reindeer that spins in graceful figures on ornaments, plates, mugs and more.
A college trip to London opened Anderson's eyes to a place where creativity, design and eccentricity were celebrated. Back on home turf in New York, she embraced her interest in design with new enthusiasm, exploring interior design, fashion, home furnishings, and product design and development. Today, she is partner in A&B Designs in New York City. Energized by the city as well as the country, Anderson divides her time between her city home in Chelsea and a 1790s farmhouse in Connecticut.
Learn more about artists and designers, from illustrators to industrial designers, who have collaborated with us on our exciting line of exclusive products.
View more artists and designers.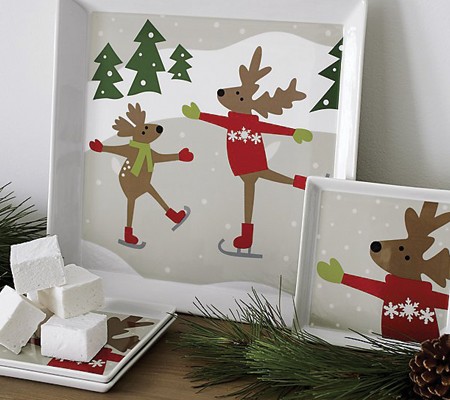 Back to Top
; ;