Free shipping, free returns on Original Art.
Joey Korom
United States
With an educational and professional background in architecture, it's no wonder Joey Korom relies on line, shape and proportion in his artwork. To avoid the rigidity of architectural draftsmanship, he focuses on seductive colors and loose brushwork to create abstract paintings that engage the viewer beyond the purely optical. For a studio, Chicago-based Korom transforms his dining room into a work space that's neat and orderly, qualities he believes are conducive to creativity.
Learn more about artists and designers, from illustrators to industrial designers, who have collaborated with us on our exciting line of exclusive products.
View more artists and designers.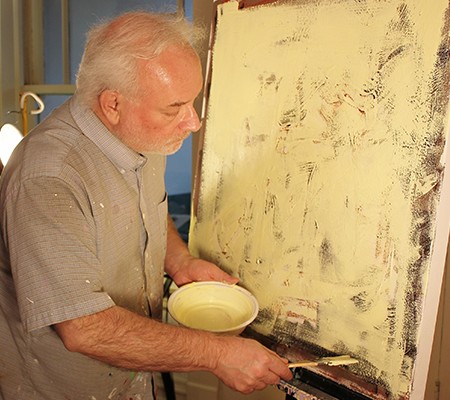 Back to Top
; ;