Jonelle Summerfield

United States
Thanks to her in-home studio in Western Pennsylvania, Jonelle Summerfield paints whenever the mood strikes with all the comforts of home, including the company of her cats. Initially trained in fashion and design, she switched to painting and spent 10 years immersing herself in study. Summerfield travels extensively in the U.S. and abroad, taking photographs that serve as reference materials for her impressionistic canvases.
Learn more about artists and designers, from illustrators to industrial designers, who have collaborated with us on our exciting line of exclusive products.
View more artists and designers.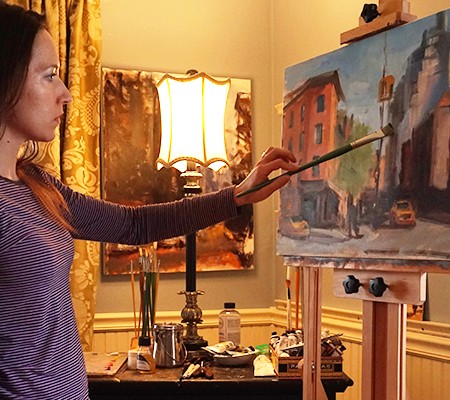 Back to Top
; ;