Free shipping, free returns on Original Art.
Julie Weaverling

United States
For Julie Weaverling, working out of her garage-turned-studio in southern California has its advantages. "It has great light and I can work long hours in uninterrupted seclusion, but I'm close enough that my dog can join me," she explains. Working on the easel, wall and floor, Weaverling scrapes and layers paint, playing with transparency and opacity as a metaphor for ways in which we compartmentalize our lives.
Learn more about artists and designers, from illustrators to industrial designers, who have collaborated with us on our exciting line of exclusive products.
View more artists and designers.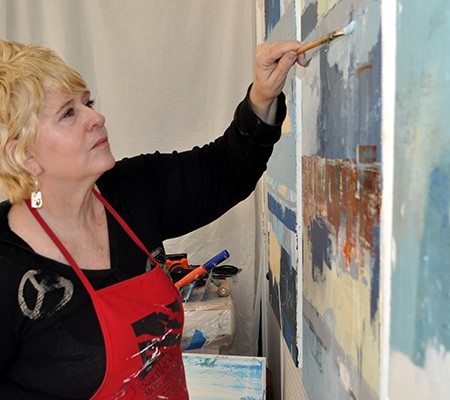 Back to Top
; ;