Kelly Ventura

United States
Seemingly destined to find a career in art, Kelly Ventura set up shop at age 5 selling her pictures of rainbows at a sidewalk shop outside her house. This early interest in art led her to the University of Michigan, where she enjoyed exploring all kinds of media, eventually earning her bachelor of fine arts in painting and drawing.
Based near Ann Arbor, Mich., Ventura works as a freelance product and surface designer, creating designs for home and gift products for a number of national retailers. She also spends time creating fine-art paintings, working in a number of media, most recently watercolor.
Learn more about artists and designers, from illustrators to industrial designers, who have collaborated with us on our exciting line of exclusive products.
View more artists and designers.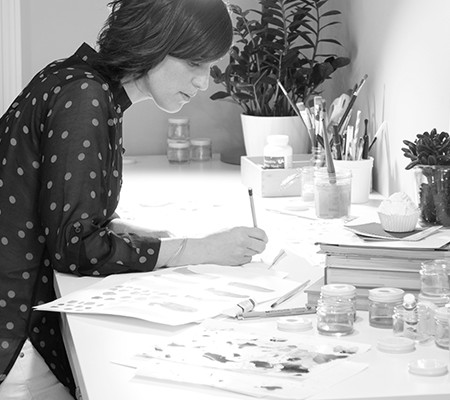 Back to Top
; ;