Free shipping, free returns on Original Art.
Kerri Blackman

United States
In a studio filled with stones, feathers, flowers and children, Kerri Blackman unites inspiration with color and mark-making to create abstract and evocative paintings. Painting moments that defy words, her works portray the drama and nuance of the Pacific Northwest, capturing the essence of leaves dancing in the breeze, light reflected in puddles or the restless movement of the ocean.
Learn more about artists and designers, from illustrators to industrial designers, who have collaborated with us on our exciting line of exclusive products.
View more artists and designers.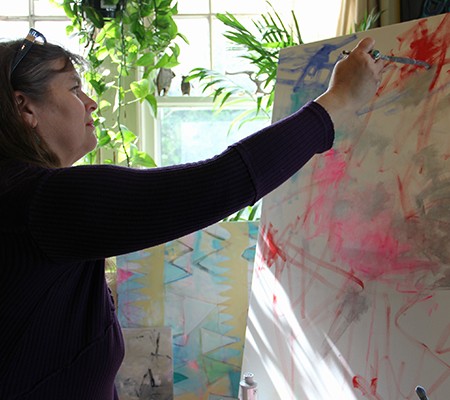 Back to Top
; ;