Free shipping, free returns on Original Art.
Lisa Manes-James

United States
A former art teacher, Lisa Manes-James maintains an organized garage studio in California's Central Valley, where her favorite tools and a limited selection of oil paints are always at hand. Having everything in its place frees up Manes-James to approach her art intuitively, adding and removing paint according to her instincts. Occasionally working outdoors next to her studio, she bases her painting on organic shapes and textures that link the natural world to human experiences.
Learn more about artists and designers, from illustrators to industrial designers, who have collaborated with us on our exciting line of exclusive products.
View more artists and designers.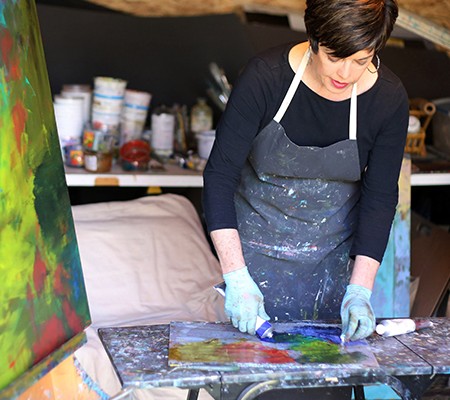 Back to Top
; ;