Mariella Ienna

Australia
After five years working as a lawyer in Sydney, Australia, Mariella Ienna turned to her creative side, leaving her practice to open a floral design studio. A few years later she made an even bigger leap when she left for Italy to immerse herself in interior and garden design. Today this noted designer focuses her talent on designing kilims and carpets, which she produces for an international clientele.
Ienna's designs are a rich mixture of traditional and floral influences. Recognized for their "chiaroscuro aesthetic," her designs provide dramatic contrast between light, color, form and texture. "I am not afraid to mix styles and periods," she explains. "Interpreting traditional motifs, I like to apply baroque and florid colorways to render my floor covers more adaptable to modern interiors."
Learn more about artists and designers, from illustrators to industrial designers, who have collaborated with us on our exciting line of exclusive products.
View more artists and designers.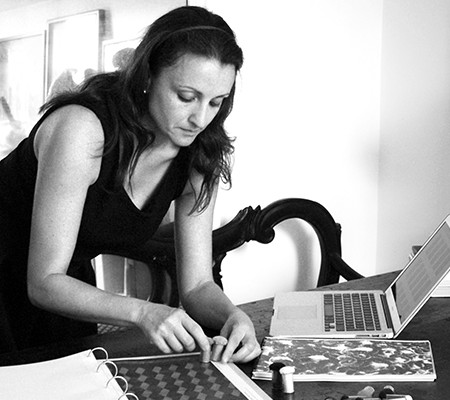 Back to Top
; ;