Mark Daniel

United States
The discipline of architecture laid a solid foundation for Mark Daniel's future in furniture design. With a natural curiosity for how things are made, the Chicago-based designer would build forts and model airplanes, and tinker with bikes as a boy. His affinity for structure and mechanics eventually led him to earn a Bachelor of Science degree in Architecture from Georgia Tech, with his senior year spent at the esteemed École d'Architecture-Tolbiac in Paris. It was while studying in Paris that Daniel began to explore the possibilities of furniture and product design: "I learned to appreciate that what goes into a space defines it as much as the walls that enclose that space." Daniel practiced that philosophy while working for a diverse range of firms where he learned to approach design and fabrication from a custom perspective. During this time, he also tested the waters as an independent designer, exhibiting and selling his work in local galleries and boutiques.
Eager to realize his own vision, Daniel formed Slate Design in 2001 to create modern furniture and products that are an honest expression of form and function. His team's extensive portfolio of work favors clean, simple forms brought to life through a variety of materials, including wood, stainless steel, ceramics and blown glass.
Learn more about artists and designers, from illustrators to industrial designers, who have collaborated with us on our exciting line of exclusive products.
View more artists and designers.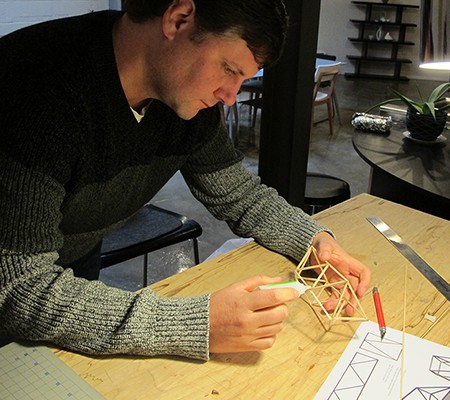 Back to Top
; ;