Martin Hunt

United Kingdom
Martin Hunt's true passion is ceramics, in all its aspects. He is particularly drawn to manufactured ceramics, which blend creative artistry, materials science and retail savvy. In partnership with David Queensberry under the company name Queensberry Hunt, the designer partners with a number of factories worldwide, relying on clean, functional designs, innovative chemistry and engineering to create "designs you feel at ease with."
As a young child, Hunt was "always fiddling" according to relatives. Little did Hunt realize that this constant attention to making things laid a firm foundation for a career in design. Trained as a studio potter in college, he discovered his true interest in commercial ceramic design as a graduate student at the Royal College of Art in London. Traveling as necessary to the firm's London office, Hunt spends most of his time at the Queensberry Hunt workshop in eastern Essex, where he also lives.
Learn more about artists and designers, from illustrators to industrial designers, who have collaborated with us on our exciting line of exclusive products.
View more artists and designers.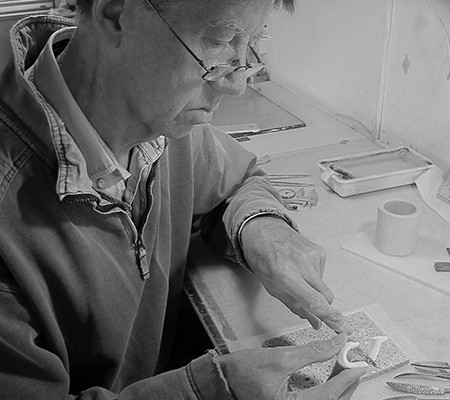 Back to Top
; ;