Free shipping, free returns on Original Art.
Mary Pratt

United States
In an uninsulated garage converted to an art studio, Mary Pratt creates no matter the weather, donning a hat and scarf in winter and shorts in the summer. Known for her impressionistic, modern compositions, Pratt takes inspiration from a wide range of sources, including the scenery of her home state, Georgia. She uses a soft, ethereal palette with an occasional pop of color to craft her impressionistic oil paintings.
Learn more about artists and designers, from illustrators to industrial designers, who have collaborated with us on our exciting line of exclusive products.
View more artists and designers.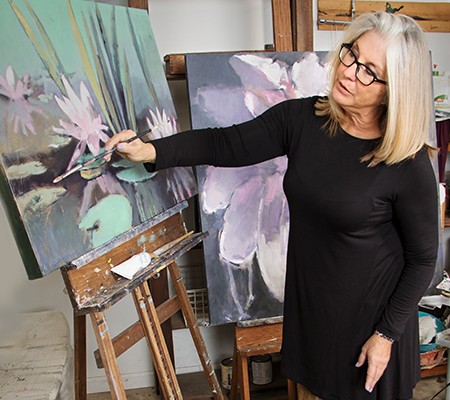 Back to Top
; ;