Free shipping, free returns on Original Art.
Naoko Paluszak

United States
Naoko Paluszak began her career studying graphic design in Tokyo. She worked for several years as a designer before switching to oil painting. Now located in Georgia, Paluszak mixes her colors intuitively, seeking to bridge representational and non-representational forms to create a sense of mystery and drama.
Learn more about artists and designers, from illustrators to industrial designers, who have collaborated with us on our exciting line of exclusive products.
View more artists and designers.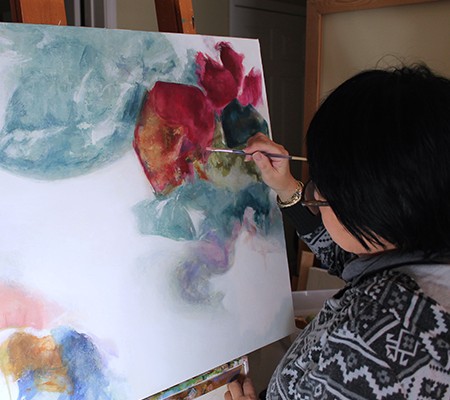 Back to Top
; ;