Nick Holland

Portugal
For Nick Holland, inspiration comes any time, anywhere. That's why he's always prepared to make notes, make a sketch or snap a photo. "I'm a very visual person," he explains. "I always carry a little camera with me to record unexpected sources of design ideas, looking with curiosity at everything and everyone around me."
At 17, Holland saw a brochure on product design and knew instantly that he had found his calling. He attended the Royal College of Art in London earning a master's degree with honors. After years of designing products as varied as construction equipment, telephones and medical equipment, he established his own business specializing in table and houseware design. Holland's firm achieved great success, receiving numerous awards and having several products in the Victoria and Albert Museum's ceramic collection. Today, Nick Holland Design is based in Porto, Portugal, consulting on product design for an international client base.
Learn more about artists and designers, from illustrators to industrial designers, who have collaborated with us on our exciting line of exclusive products.
View more artists and designers.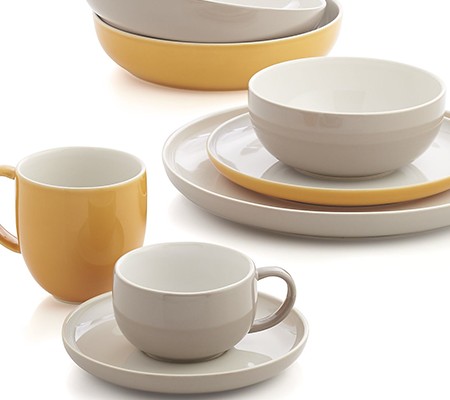 Back to Top
; ;