Olivia Barry
United States
Brooklyn-based industrial designer Olivia Barry attributes her inspiration as an artist to two influential women in her life. Mentored in the love of clay and glazes as a young girl by her grandmother, Barry also had the rare opportunity for 12 years to work side-by-side as assistant to the legendary mid-century ceramist Eva Zeisel.
Barry's appreciation for timeless style defines her work. Inspired by textures and patterns found in architecture and nature, she creates clean, simple forms that she envisions lasting forever and mixing seamlessly with other designs. Having practiced pottery almost all her life, Barry continues to find the challenge of creating a useful product invigorating since the design process is never the same.
Learn more about artists and designers, from illustrators to industrial designers, who have collaborated with us on our exciting line of exclusive products.
View more artists and designers.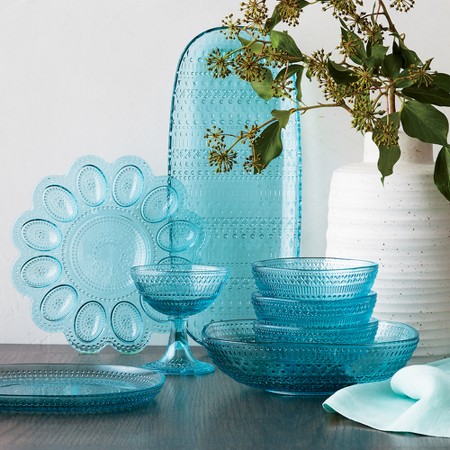 Back to Top
; ;