Free shipping, free returns on Original Art.
Patricia Oblack

United States
As a child in the 1950s, Patricia Oblack learned to draw through a popular art-instruction television program. Yearning for more, she begged her mother to purchase mail-order lessons and, within a few weeks, a box arrived with art supplies. From these formative, humble beginnings, Patricia became a full-fledged artist, creating all of her work on a 3-by-7-foot table and using the same palette knife and oak drawing table that were sent to her years ago. Oblack maintains a studio in the rolling hills of Glencoe, Mo.
Learn more about artists and designers, from illustrators to industrial designers, who have collaborated with us on our exciting line of exclusive products.
View more artists and designers.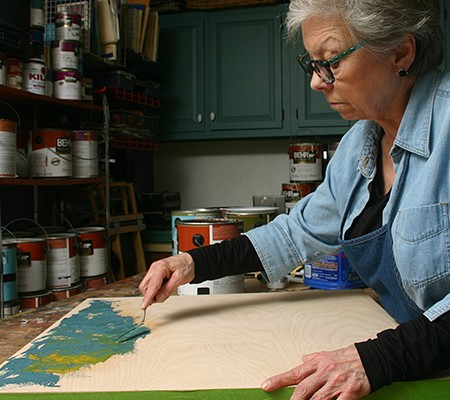 Back to Top
; ;