Robert Welch Designs

United Kingdom
Robert Welch's career got off to a humble start in the beautiful English Cotswolds, in a tiny dorm-style room with a bed and a drawing board in an old silk mill in the market town of Chipping Campden. The British designer was greatly influenced by the functionality and clean lines of Scandinavian modernism during his years at the Royal College of Arts in the mid 1950s, and Welch went on to become an iconic name for thoughtfully designed, affordable stainless steel flatware. His designs have been collected by major museums around the world.
After Robert Welch's death in 2000, two of his children, Rupert and Alice, took the reins of the company, which now occupies the entire top floor of that same 200-year-old stone building. Today, even as Robert Welch designers work in a setting steeped in history, they use new technology such as 3D printers to carefully hone their product designs. With a miniscule adjustment to a curve here or a handle thickness there, they create elegant utensils with just the right weight and balance to feel perfectly natural in the hand. "Design was a part of every day when Rupert and I were little," says Alice Welch. "Dad used to bring home prototypes for us to test and review; you never knew what was going to appear next."
Learn more about artists and designers, from illustrators to industrial designers, who have collaborated with us on our exciting line of exclusive products.
View more artists and designers.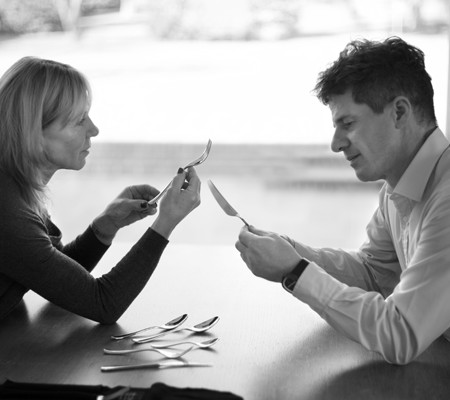 Back to Top