Free shipping, free returns on Original Art.
Ronda Waiksnis

United States
Ronda Waiksnis defines her art as "emotive, visceral, organic and unrefined." Her unorthodox method rarely involves brushes—instead, she applies heavy layers of paint with large palette knives, instinctively moving the paint around her canvases. To maintain the intensity she requires for her expressive pieces, the Georgia-based artist blasts loud music as she paints in her freestanding backyard studio.
Learn more about artists and designers, from illustrators to industrial designers, who have collaborated with us on our exciting line of exclusive products.
View more artists and designers.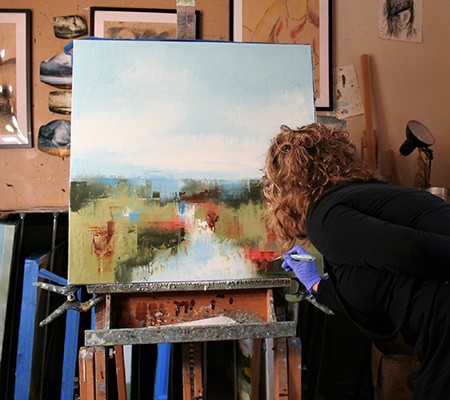 Back to Top
; ;