Free shipping, free returns on Original Art.
Scott Troxel

United States
Mixed-media artist Scott Troxel has always been fascinated with modern art and design. He pursued filmmaking in college and later went on to a career in industrial design and product development. Troxel now works mostly with wood, juxtaposing materials and textures to create abstract wall sculptures. Working out of his home studio in Marmora, N.J., the artist is also fortunate to have access to a neighbor's woodshop where he can create whenever inspiration strikes.
Learn more about artists and designers, from illustrators to industrial designers, who have collaborated with us on our exciting line of exclusive products.
View more artists and designers.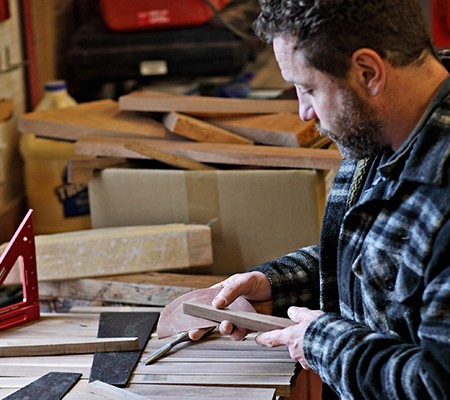 Back to Top
; ;