Free shipping, free returns on Original Art.
Tricia May

United States
Originally focused on figure painting, Tricia May switched to landscapes after moving to Idaho in 1992. She enjoyed painting outside so much that she formed the Plein Air Painters of Idaho, a group of like-minded artists who paint on location. When not working outdoors, May takes in the view from her studio, a spacious room with high ceilings, south-facing windows and Mozart drifting from the speakers.
Learn more about artists and designers, from illustrators to industrial designers, who have collaborated with us on our exciting line of exclusive products.
View more artists and designers.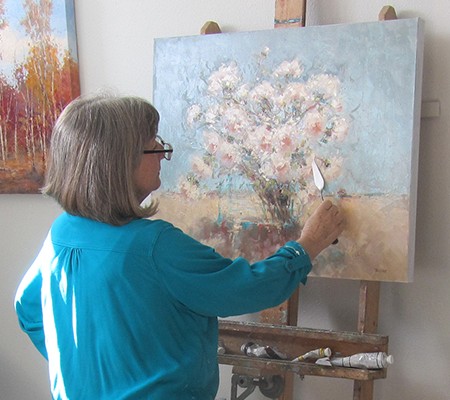 Back to Top
; ;