Victoria Trump

England
Drawn to fashion design at a young age, Victoria Trump enrolled in the University of Brighton to study fashion textiles. Her sense of design, color and scale naturally led her to create artwork for interior design.
A freelancer with Alistair Boyd Studio for 20 years, Trump draws inspiration from Scandinavian design as well as from quirky patterns and eclectic artwork. Sharing time between her studio in a small rural village in southern England and a workshop in Brighton, she creates designs with a distinct layered quality, freely mixing techniques and materials.
Learn more about artists and designers, from illustrators to industrial designers, who have collaborated with us on our exciting line of exclusive products.
View more artists and designers.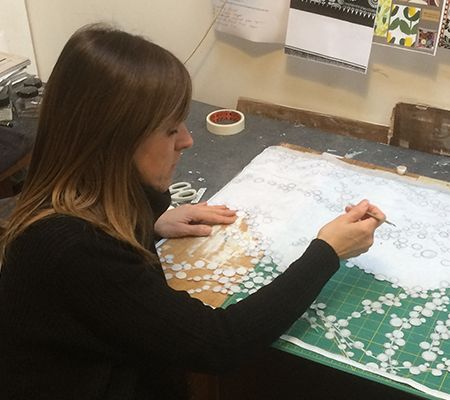 Back to Top
; ;