William Welch

England
The son of a noted industrial designer, William Welch sought out classes in furniture design and silversmithing while attending the University of Central England, now Birmingham City University. But it wasn't until he was a graduate student at the Royal College of Art in London that Welch took true ownership of the design process. "I entered college as a designer and left as a thinking creative. My life is a continual apprenticeship to design."
According to Welch, design occurs in the details. "Everything is defined by its details, whether manmade or natural. It's what creates personality, utility and everything that makes our lives special." Through his firm Studio William Welch Ltd., which specializes in flatware design, Welch examines proportion, function and feel in creating clean, sculptural pieces that are ergonomic, comfortable and well-balanced. His designs have no boundaries, supplying hospitals, hotels and airlines as well as fine restaurants and homes. Currently he is intrigued with the notion of pushing the experience of the human senses, considering how utilitarian objects such as cutlery can challenge and innovate new functional experiences.
Learn more about artists and designers, from illustrators to industrial designers, who have collaborated with us on our exciting line of exclusive products.
View more artists and designers.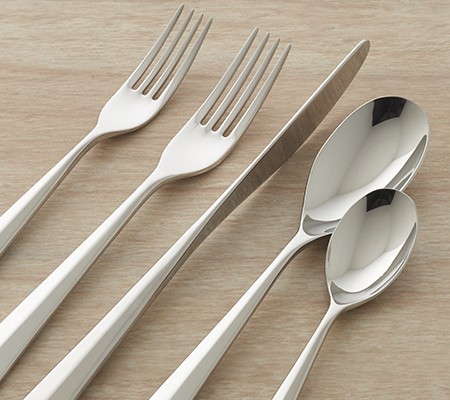 Back to Top
; ;