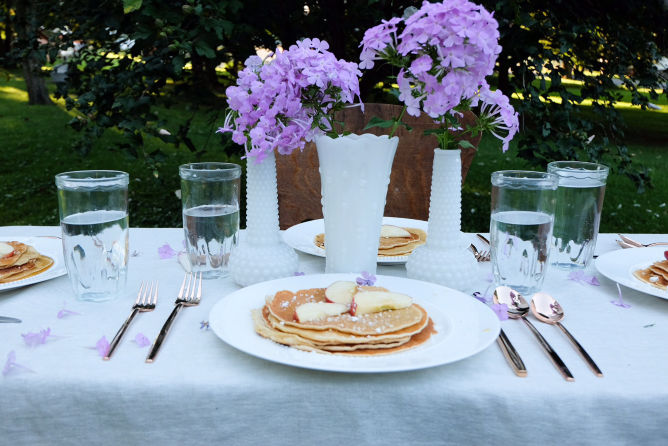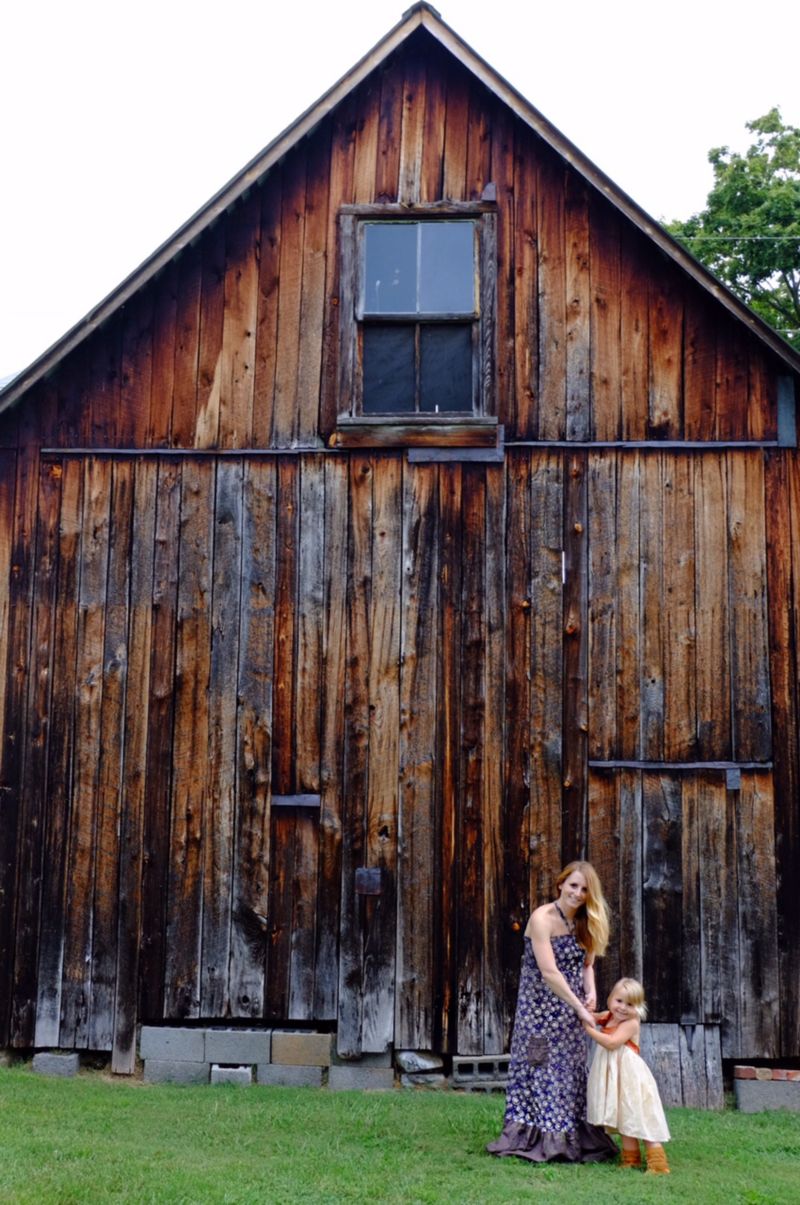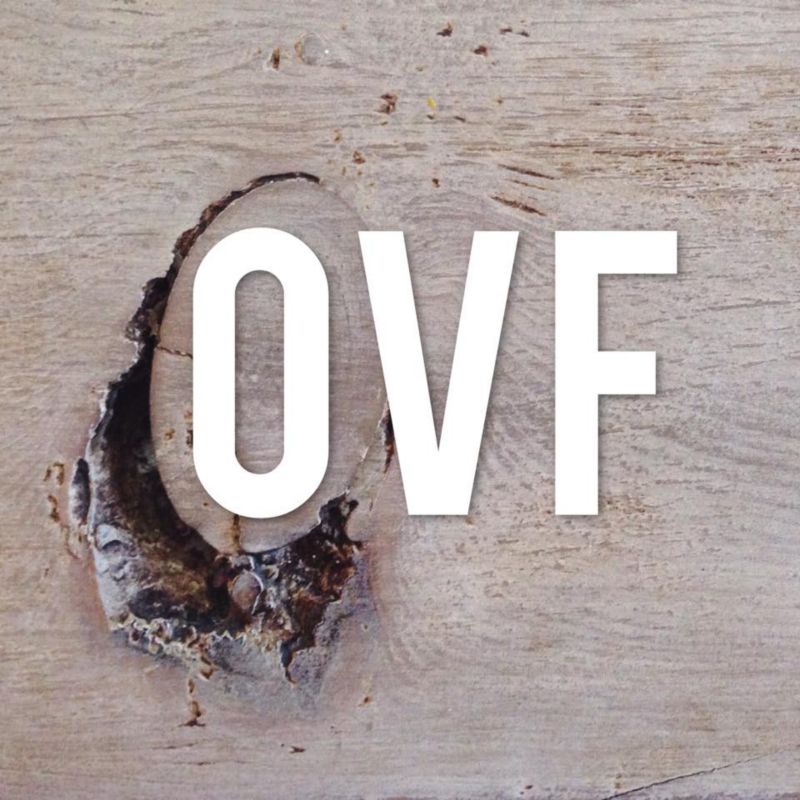 ourvintagefarmhouse.com
Nothing says home quite like a delicious pancake breakfast. We've partnered with Sarah Hollingshead, founder of Our Vintage Farmhouse, to create a pancake recipe sweet as apple pie.
Harper and I love a good old fashioned country breakfast, and this apple pie pancake recipe is one of our favorites. I've made it twice this week alone! It's guaranteed to give your family and friends the best breakfast/brunch pancake ever, plus it's a great fall treat.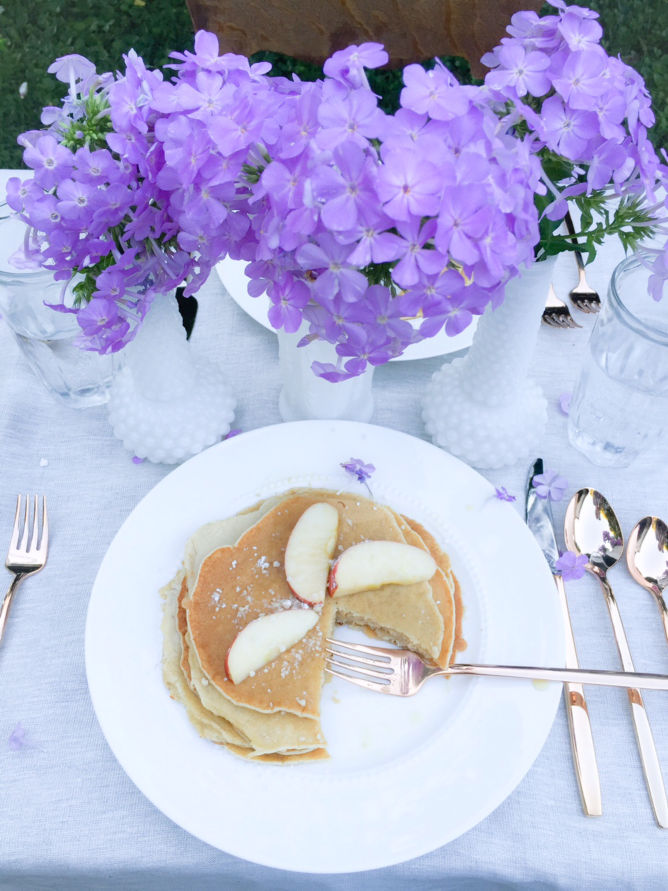 While we usually like to do all the trimmings when it comes to breakfast, these pancakes were so good and filling all by themselves. Honestly, I would even eat these as a dessert. Pancakes make the world go round! Plus, this easy recipe is sure to satisfy pie and pancake lovers alike! If you wanted this recipe sweeter, you could garnish with sprinkles or, of course, pair it with some sliced apples.
As a perfect setting for our delicious pancake breakfast, we added a vintage table, mixed chairs and a gorgeous linen tablecloth for that farmhouse country feel. Then we added our favorite rose gold flatware and vintage vases with fresh flowers right from the backyard! Apple-scented pancakes were stacked on each plate and we were ready to eat!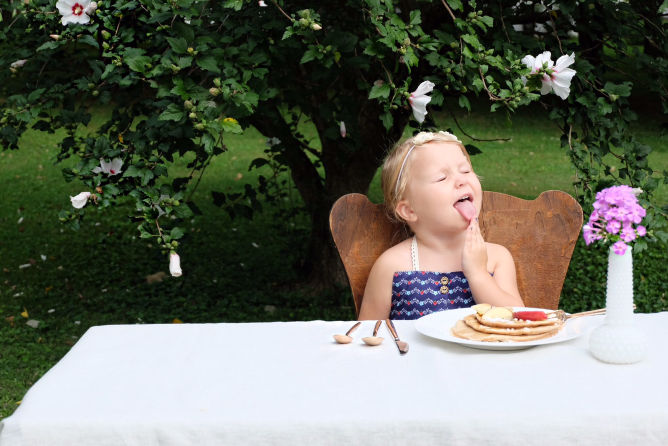 I look forward to making these for Harper for years to come and hope she will share the experience with her own sweet family some day! We are excited to share it with you! Are y'all ready?
Mama's Apple Pie Pancakes Recipe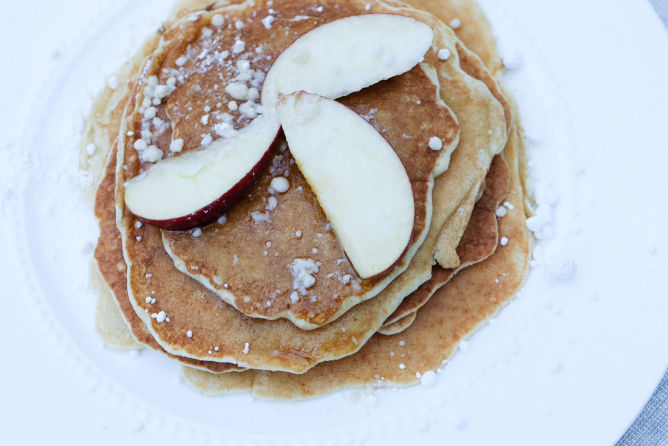 I doubled this recipe because we are big on tall pancake stacks in our house and it was nice to have a few left over.
Prep Time: about 10 minutes
Cook Time: about 7 minutes
Total Time: 17 minutes
Yield: 8-10 pancakes
Pancake Dry Ingredients
1 cup all purpose flour
3 teaspoons baking powder
¼ teaspoon salt
2 tablespoons ground cinnamon
Light sprinkle ground nutmeg (a little goes a long way)
2 heaping tablespoons brown sugar
Pancake Wet Ingredients
1 large egg
¾ cup whole milk (add more if your pancakes are too thick or if you prefer thinner pancakes)
2 tablespoons vegetable oil
1 teaspoon vanilla extract
1 tablespoon unsalted butter
Mix-In Ingredients
2 tablespoons butter for the skillet
2 grated McIntosh apples, peeled (feel free to add more for even more texture)
Garnish Ingredients
Sliced McIntosh apples
Powdered sugar
Directions
First, mix all your dry ingredients in a large mixing bowl. Then in a separate batter bowl, mix all your wet ingredients together. Combine by pouring your dry mix into the wet.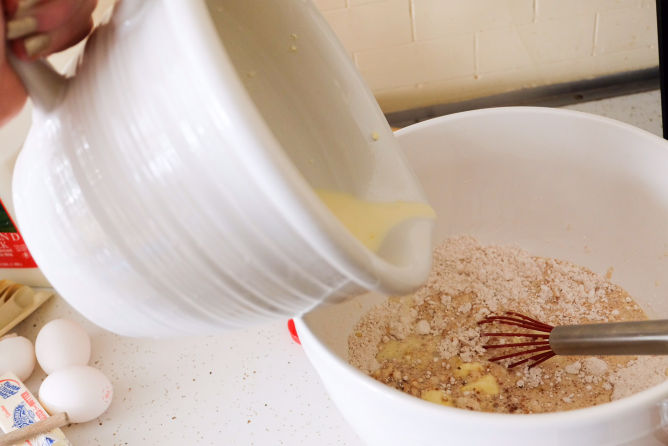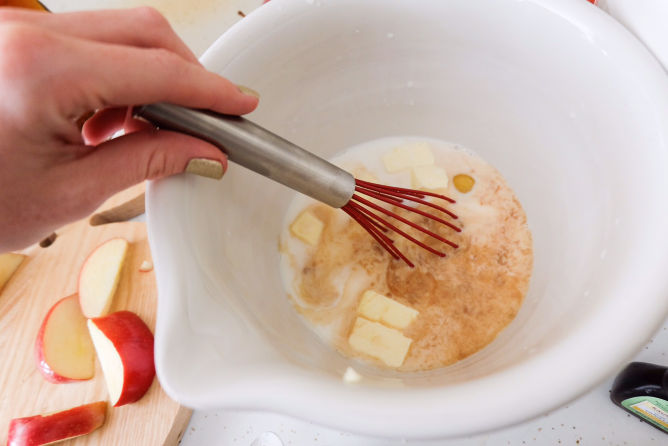 Stir gently, until the mixture is just combined and a little lumpy. If you mixed too much, it will be really thin. Add your grated apples and stir gently. Preheat your skillet to medium heat. Add two tablespoons of butter to the skillet. Wait for the butter to melt and distribute evenly around the skillet. Pour out the pancake mix to desired size. Once the center starts to bubble, it's ready to flip!
As you finish each pancake, add it to your pancake warmer to keep warm while you are working on the rest of the pancakes. Serve immediately. Enjoy your pancakes with maple syrup, sliced apples and powdered sugar.
We hope you enjoy this recipe as much as we do! Have fun making all those fabulous pancake memories!
XOXO
Sarah & Harper
Looking for more breakfast ideas? Try Mama Pak's Farmer's Market Brunch Recipes, including a savory heirloom tomato and ricotta tart, a sweet croissant coffee French toast and more.