Discover your ideal lawn game based on your favorite drink
By: Tasting Table for Crate and Barrel
As you make the rounds of summer get-togethers over the next few months, each will likely distinguish itself in some way: one friend has a signature drink, another marinates his steaks in some proprietary blend. And then there's the friend whose yard is always home to some competitive, good old-fashioned lawn game. It might be croquet, it might be badminton, but whatever game it is, it's his invitation everyone in your circle is angling for.
But you know what? That friend could be you. If you've got a grassy patch or even a porch or a patio, it's worth your while to invest in a game that will add some friendly competition to your next get-together. Not sure which set is for you? Simply pick based on your party cocktail of choice, then let the games begin.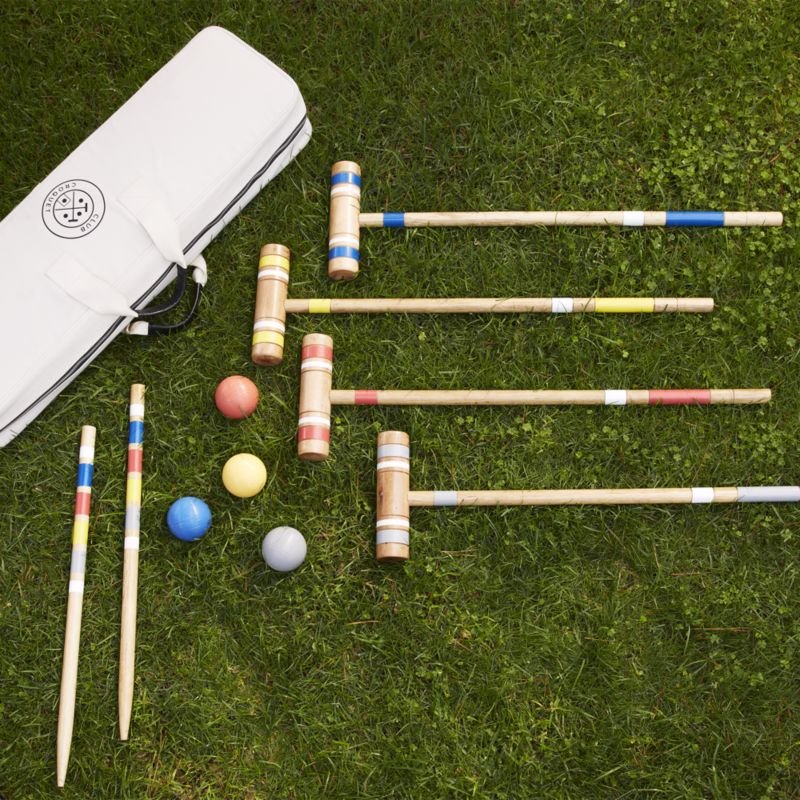 If you're a gin & tonic guy or girl, go for croquet.
You simply cannot get more British than a proper G&T and a game of croquet. A staple of backyard entertaining for centuries, croquet is an ideal choice for anyone with an expansive lawn. Just beware that the more you drink, the more difficult this rather straightforward game will become.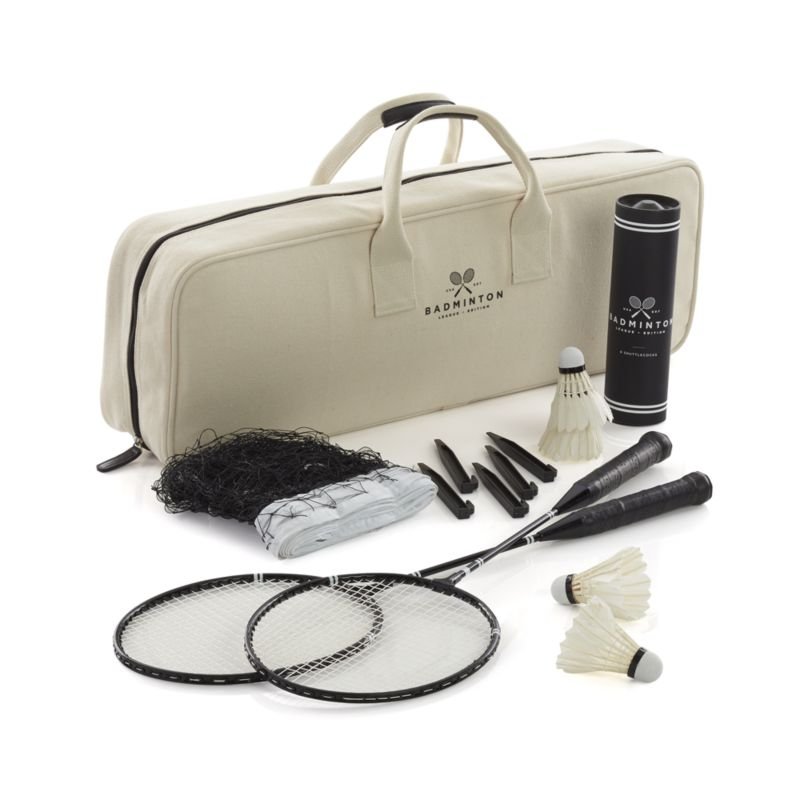 Pimm's Cups pair well with Badminton.
The Courts at Wimbledon are known for two things other than tennis: Pimm's Cups and strawberries and cream—which also a great accompaniment for the lawn racket game of Badminton. It's a good option for those with a little less space, as a badminton net can be strung up just about anywhere. Set up a Pimms Cup bar with lots of fresh mint and sliced cucumber, then grab a racket (and maybe invest in a few old-school sweat bands and wristbands).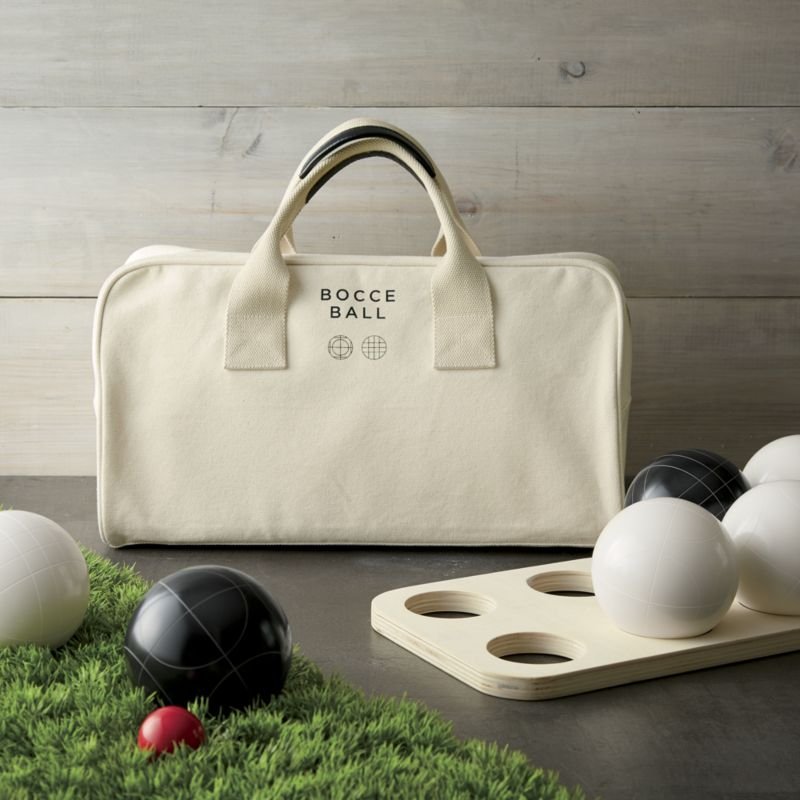 Love Negronis? Bocce is your game.
The classic Italian game of bocce is best enjoyed with a classic Italian cocktail, like the bitter, refreshing gin-based Negroni. You'll want a bit of room to stretch out with a bocce set, to best enjoy the satisfying challenge of thudding the balls across the ground. It's the third most played sport in the world. Don't be surprised if your bocce tournament fires up a bit up heated competition between you and your guests—and a cold Negroni will wash away any bitterness over losing the game.
Learn how to throw the ultimate all-day summer party.