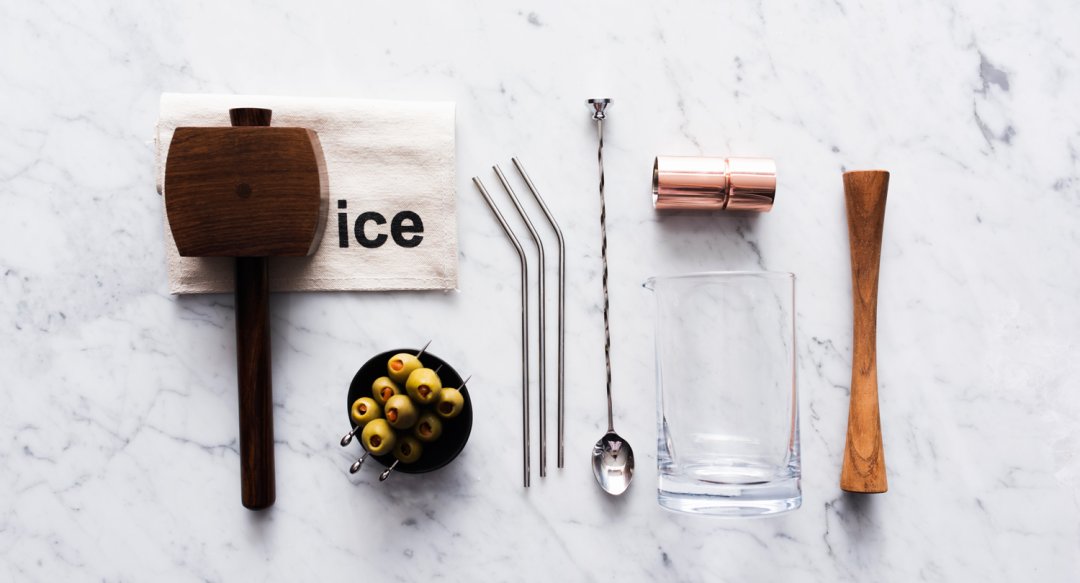 Master 4 popular drinks with an arsenal of helpful utensils
By: Tasting Table for Crate and Barrel
Like an architect without tracing paper or a doctor without a stethoscope, a home mixologist is nothing without the right tools. You've got the recipes down pat and the palate to distinguish between single- and blended-malt whiskeys, but it's the right utensils that will truly make your libations nonpareil. Here's what you'll need to master four ultra-popular cocktails.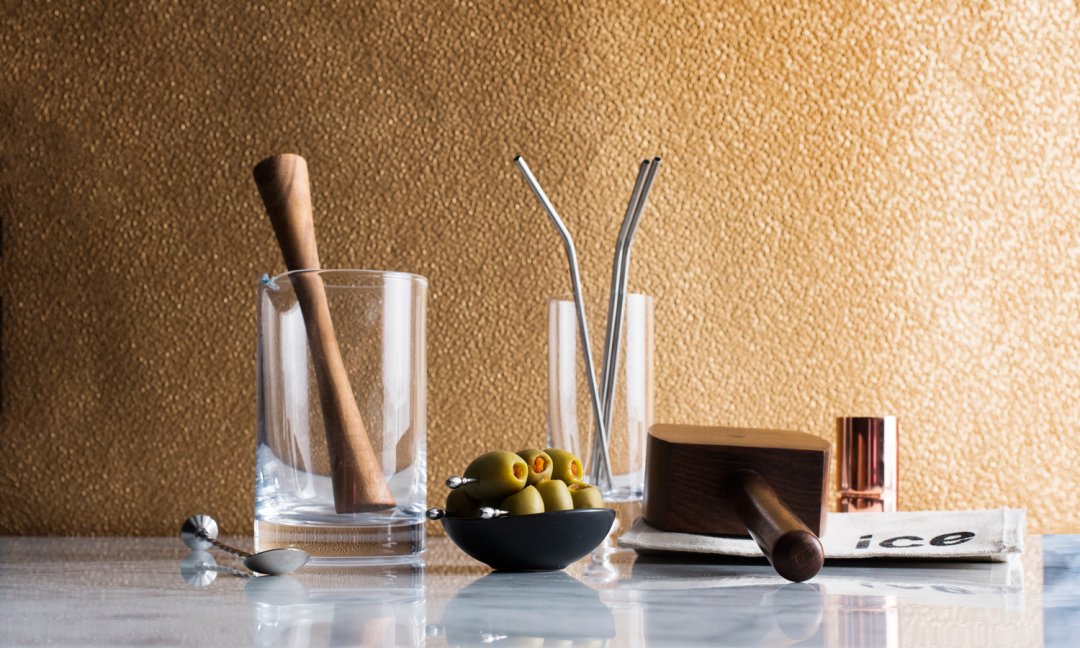 Martini: A mixing glass is essential for martinis, Vespers and other drinks that are traditionally stirred, not shaken. Add to that a long-handled spoon, which is able to reach the bottom of the mixing glass when stirring. Steel cocktail picks add class to olive or onion garnishes.
Negroni: The beauty of a Negroni is that it's made with precisely equal proportions of ingredients (gin, sweet vermouth and Campari). A two-sided jigger makes it easy to measure ingredients with precision, especially if you're not used to measuring in ounces.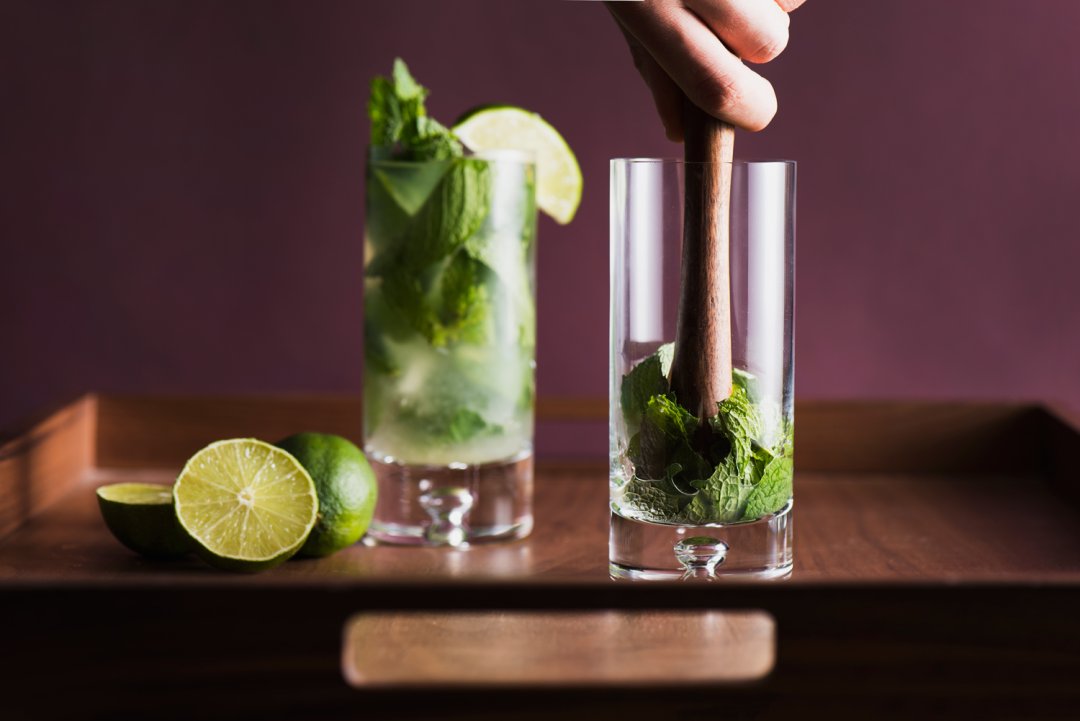 Mojito: This cool, refreshing rum sipper starts with lime wedges and mint, crushed in the bottom of a cocktail shaker to extract the juice from the limes and the essential oils from the mint. A muddler is designed to gently crush fruit or herbs without completely mashing them to bits.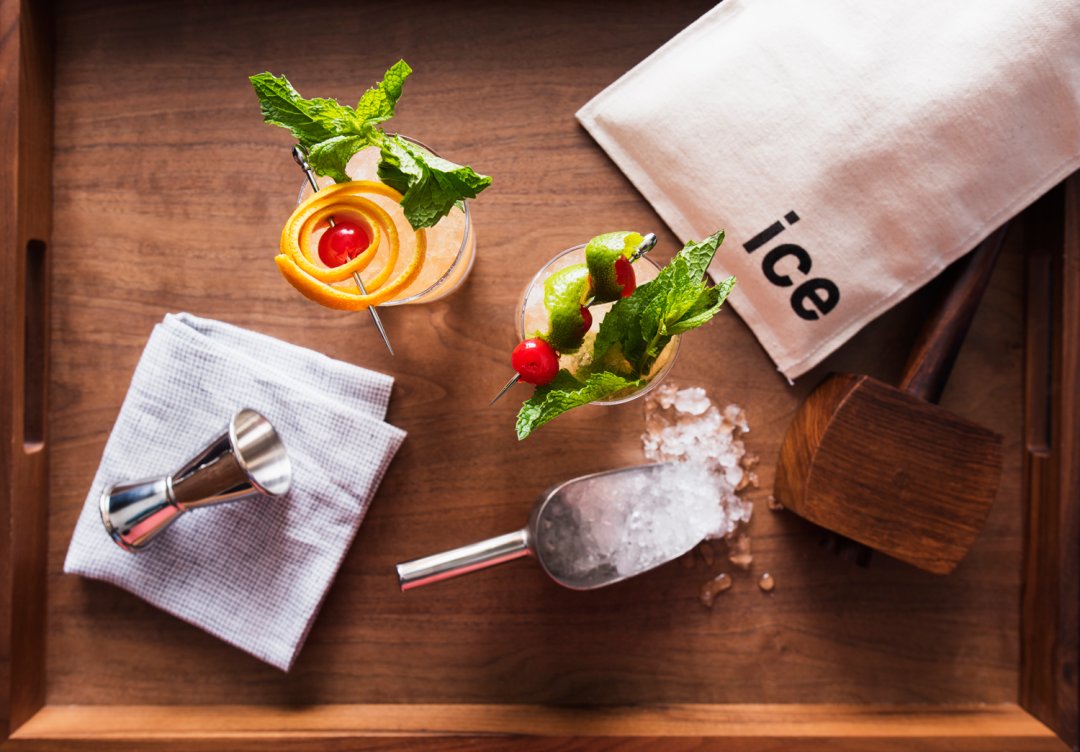 Mai Tai: With multiple spirits and mixers, the mai tai, and other tropical and tiki drinks, are strong by design—so they're often poured over crushed ice, which melts relatively quickly to balance out that potency. An ice crusher mallet with a canvas bag makes short work of the job of crushing ice (and it's fun, too). Add a straw made of stainless steel or striped paper for easy sipping.
Ready to mix up some cocktails? Grab your ice crusher and make up this Autumn Smash.