6 Ways to Transform Your Bedroom into a Retreat
Achieve spa-quality tranquility without leaving your home. Eden Passante of Sugar and Charm lends her advice and top 6 tips on how to create a bedroom retreat.
sugarandcharm.com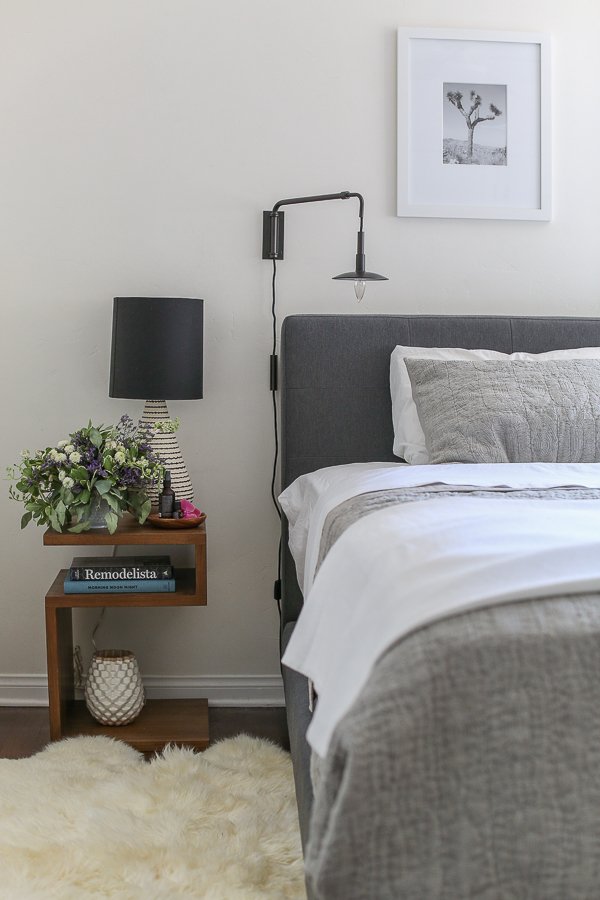 They say you spend a 3rd of your lifetime just sleeping, and that's not even time spent in your bedroom! It's one of the most important rooms in the house, but gets overlooked when it comes to keeping it serene. I personally feel like it should be the most zen, peaceful and spa-like place in the house.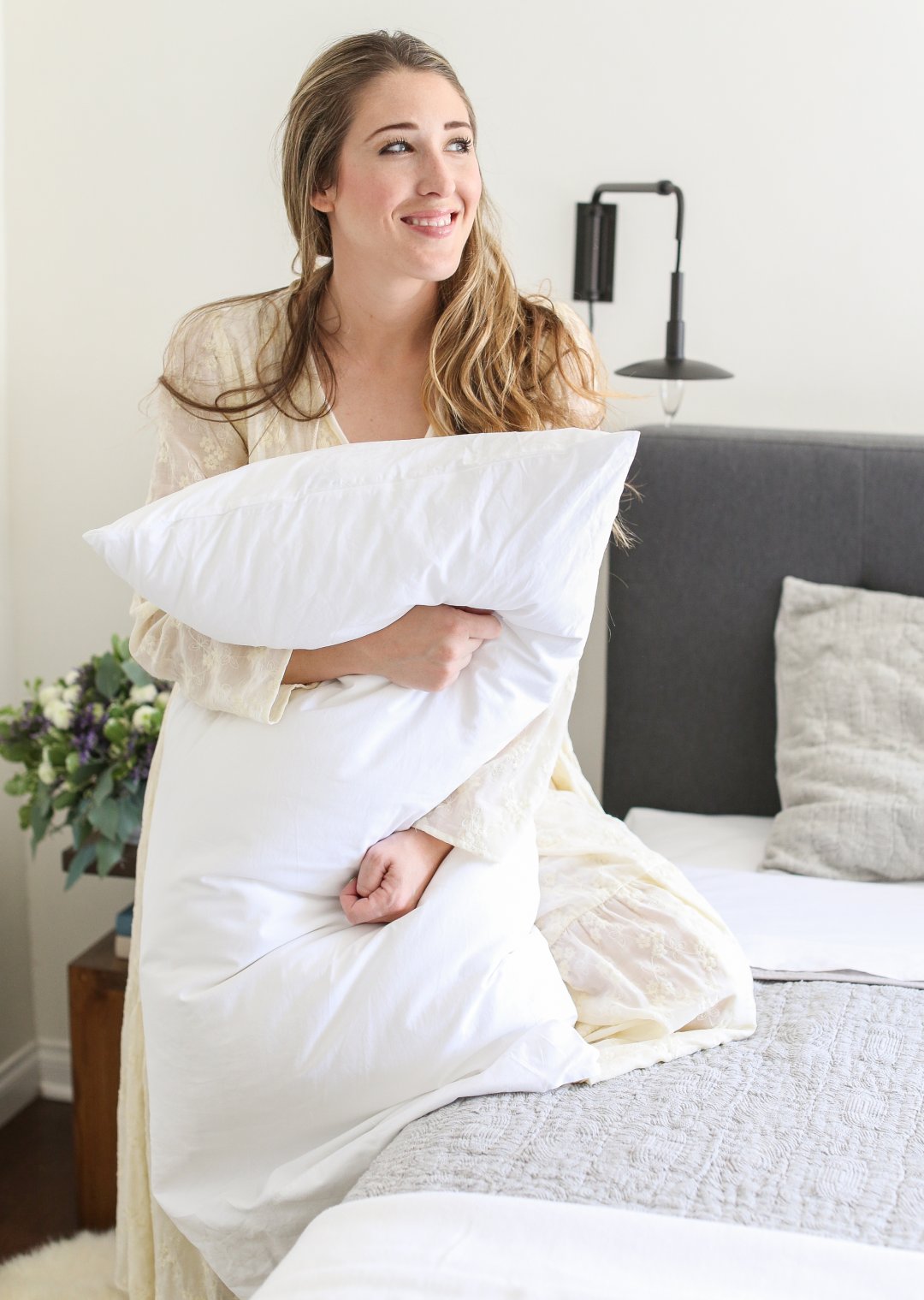 When you walk into a clean, organized bedroom with fresh sheets and a perfectly made bed, it has a calming effect like no other room. That's why high-end hotels go to great lengths to make their rooms so soothing. By just adding these items below, you can quickly turn a plain bedroom into a tranquil retreat, and you won't be disappointed you did!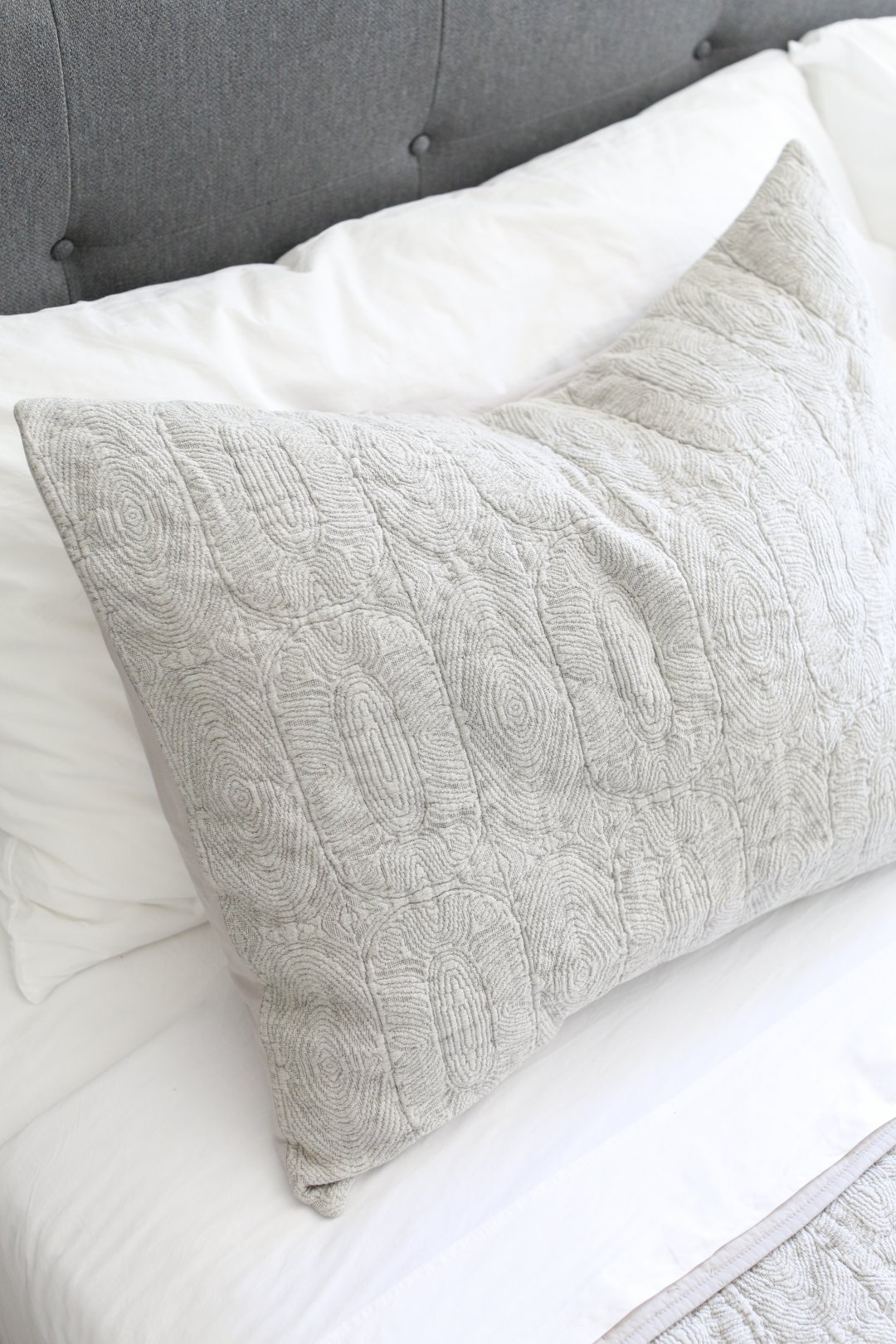 1. Bedding — Truly there is nothing better than crisp white sheets and a cozy, beautiful comforter to go with them! My absolute favorite sheets are these Washed Organic Cotton Sheets. I also prefer the Delano Quilt since it's light, airy and doesn't feel super heavy. It has a very cool pattern as well. A nice light throw blanket on the end of the bed for naps is always a good idea.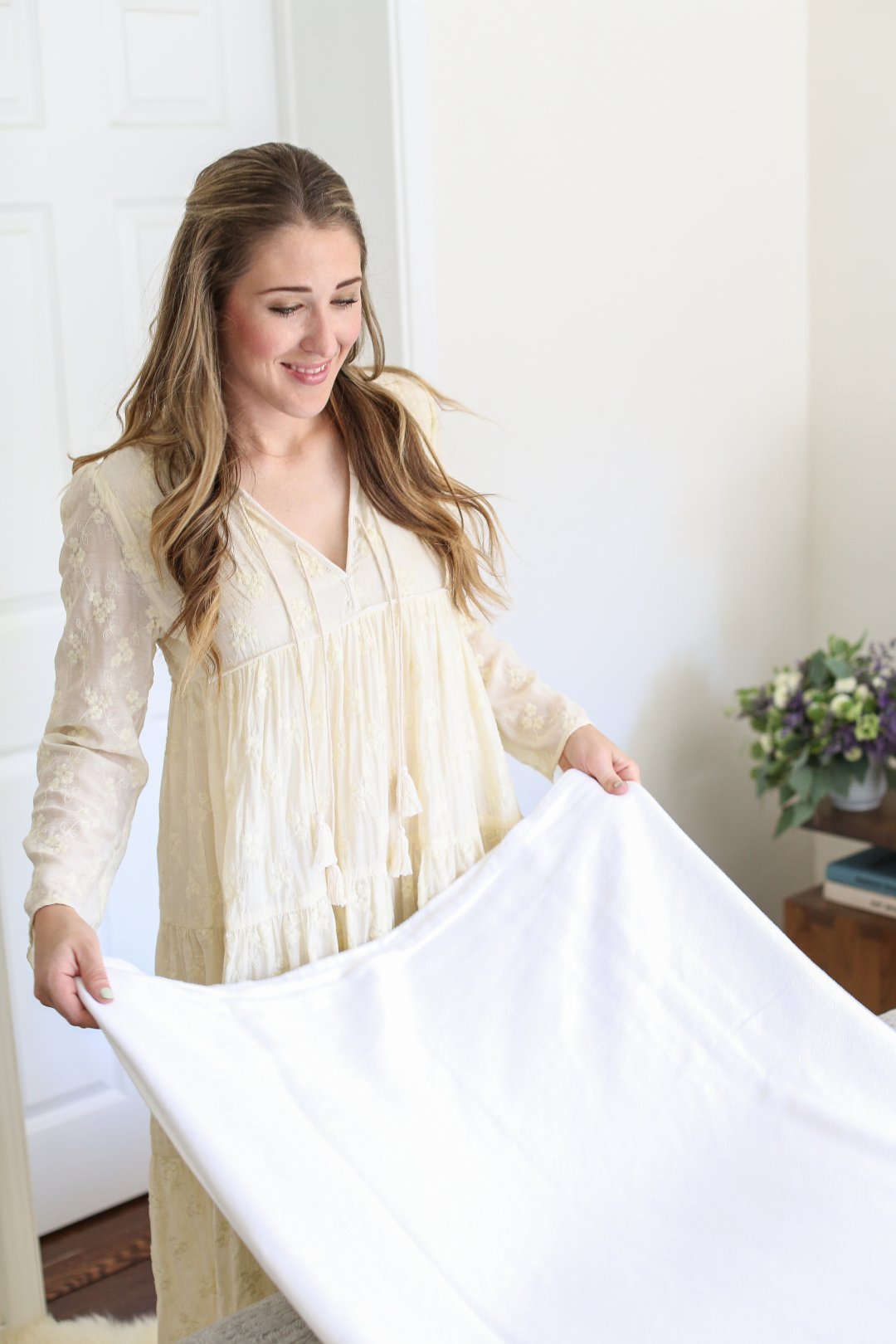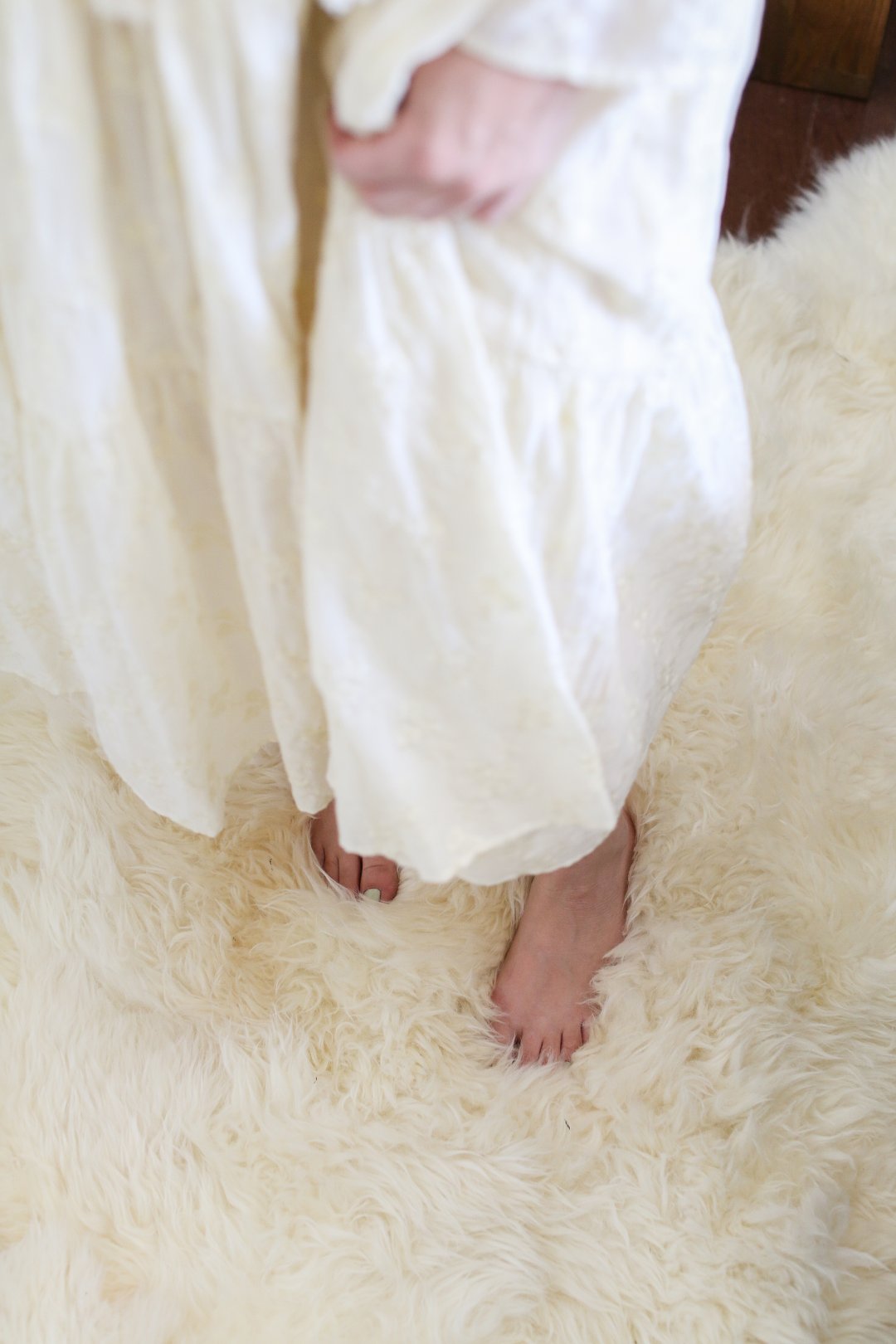 2. Fur Rugs — Adding a soft, fur rug, like this sheepskin rug, next to the bed provides the most luxurious texture to step on when you wake up in the morning. A fur rug like this creates a warm and relaxing space, and adds texture. It's one of my personal favorite accents!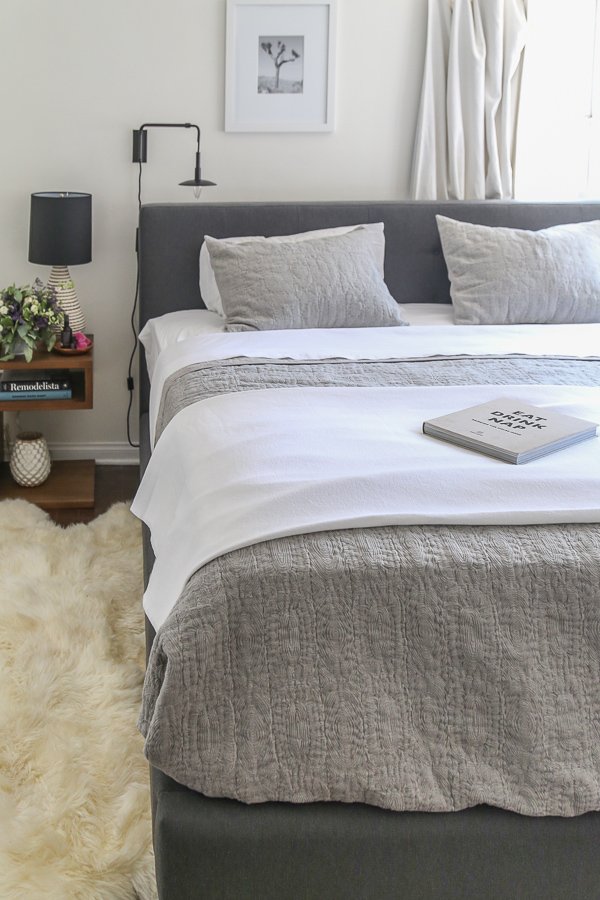 3. Headboard — We went years without a headboard and as soon as we added the Tate Tall Headboard into our room, it tied the entire room together. It made it feel like a hotel! A nice solid wood or fabric headboard really adds to the overall feng shui of a room and becomes the focal point for creating a retreat.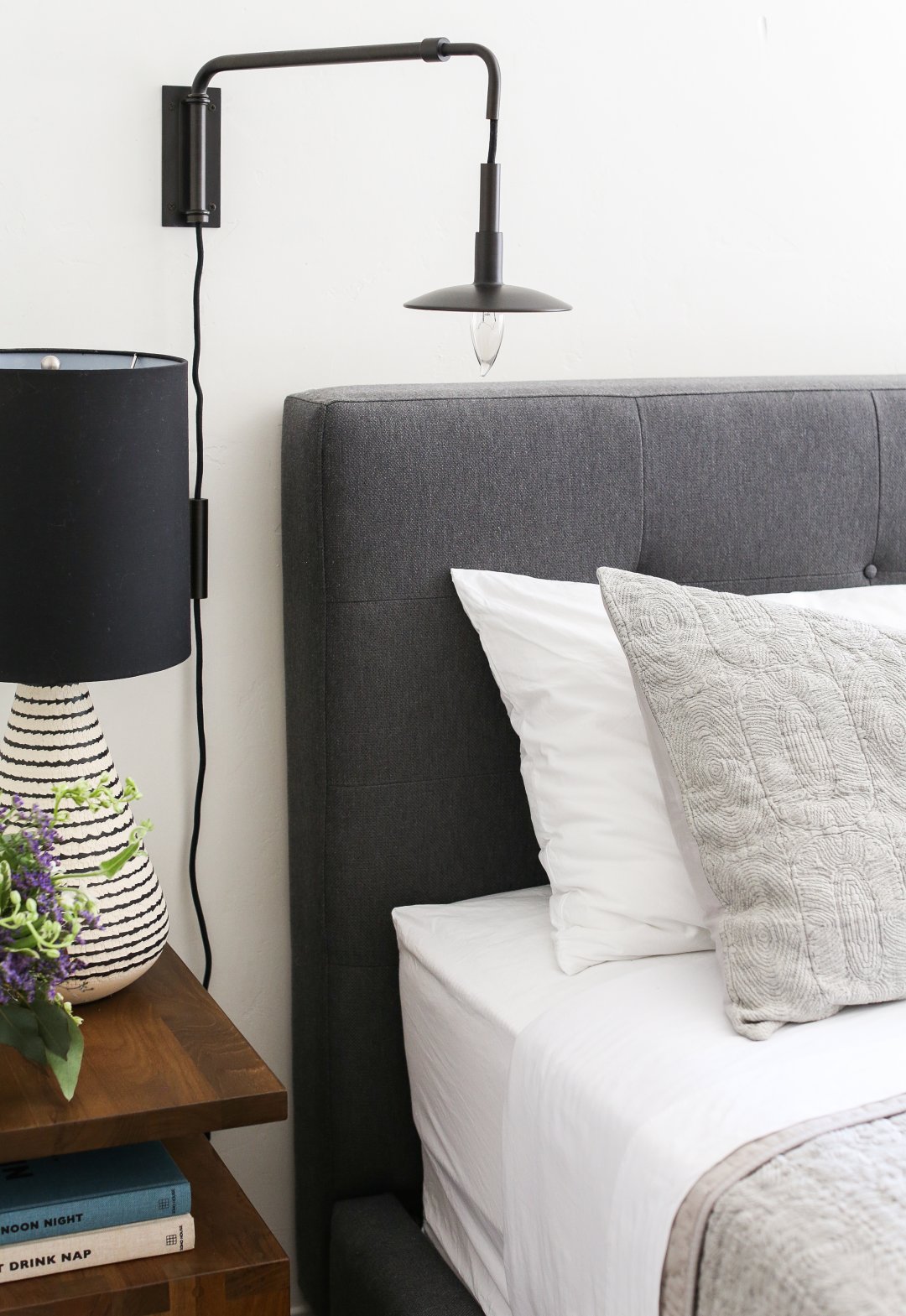 4. Sconce — Lighting is imperative for creating a calming space. Adding a nice sconce near your headboard, that's easy to reach from bed, creates beautiful glowing light and makes the perfect reading lamp. I always have my sconce on at night when getting ready for bed and avoid any bright overhead lights.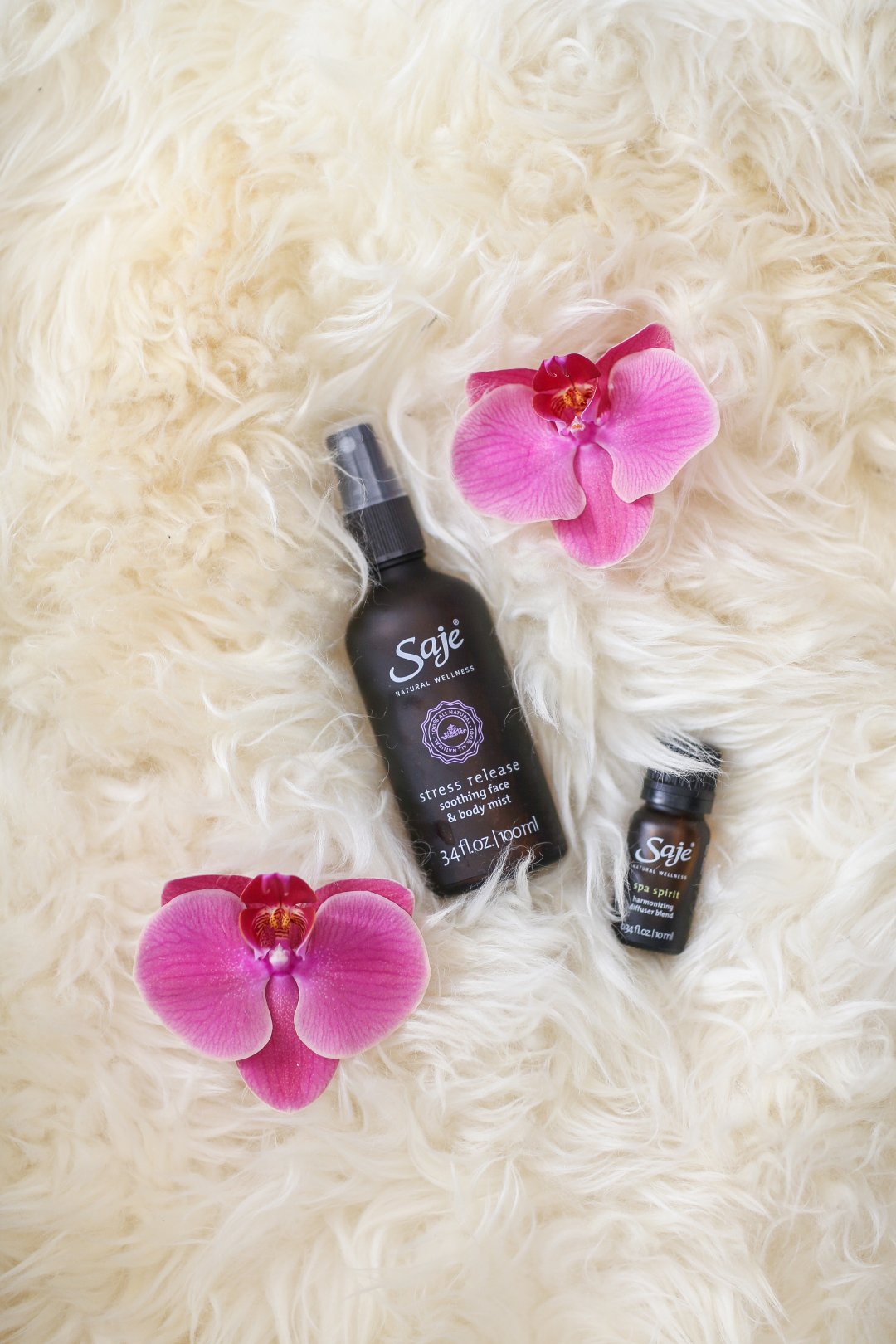 5. Oils — There are specific scents that are proven to help with relaxation and sleep. We diffuse and spray oils in our room every night. Even if it's just the scent of lavender (oh, how I love my lavender!), it creates an instant spa-like environment. I recommend spraying a little on your pillow and diffusing your favorite, relaxing oils in the room an hour before bed.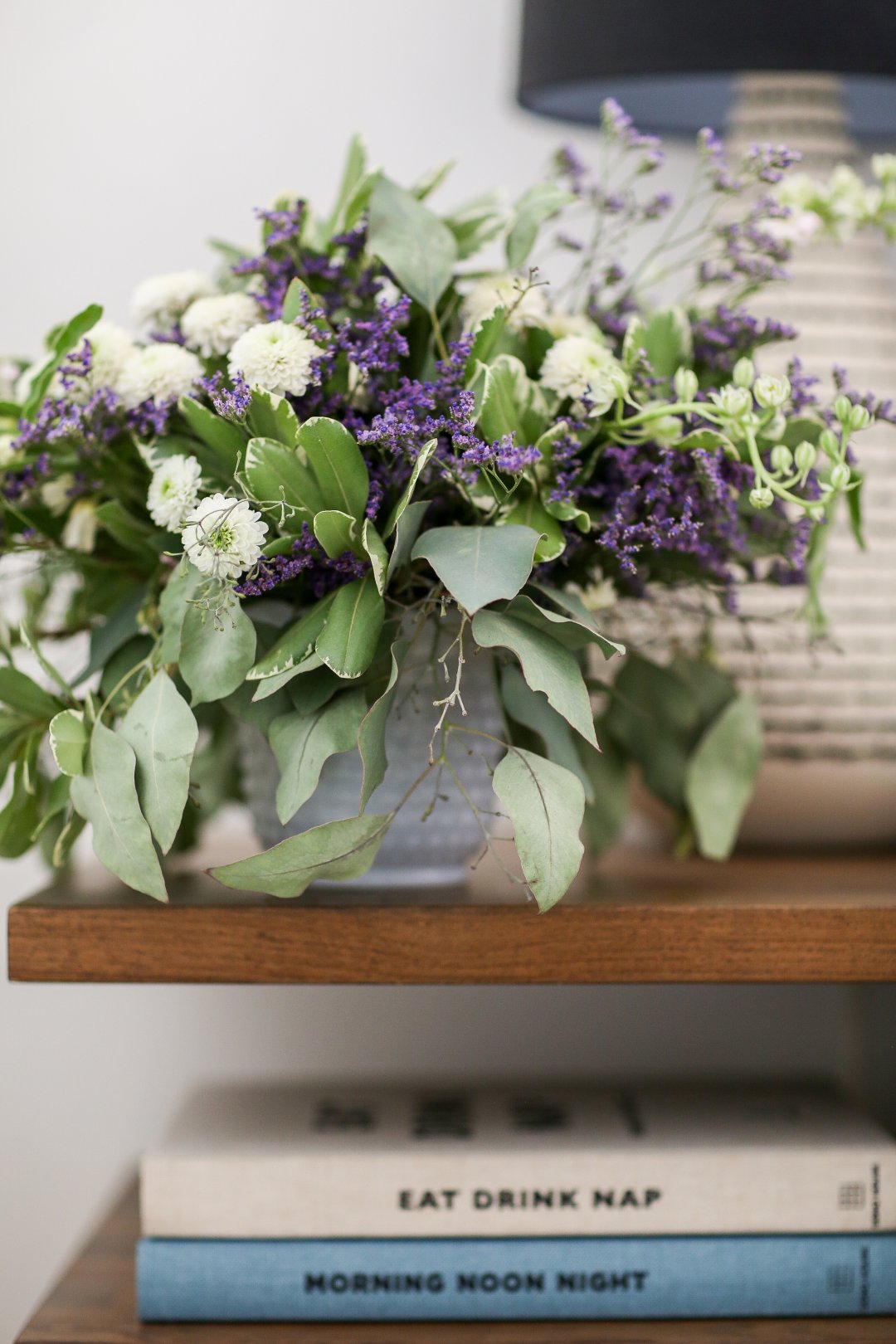 6. Flowers — Fresh flowers always add cheer and serenity to a room! I really try to have them at all times as they make me smile and add a little charming touch of nature to the room. You can also have a few plants if you don't want to switch out flowers every week. Indulging in a colorful platter of fresh fruit and breakfast items never hurts either.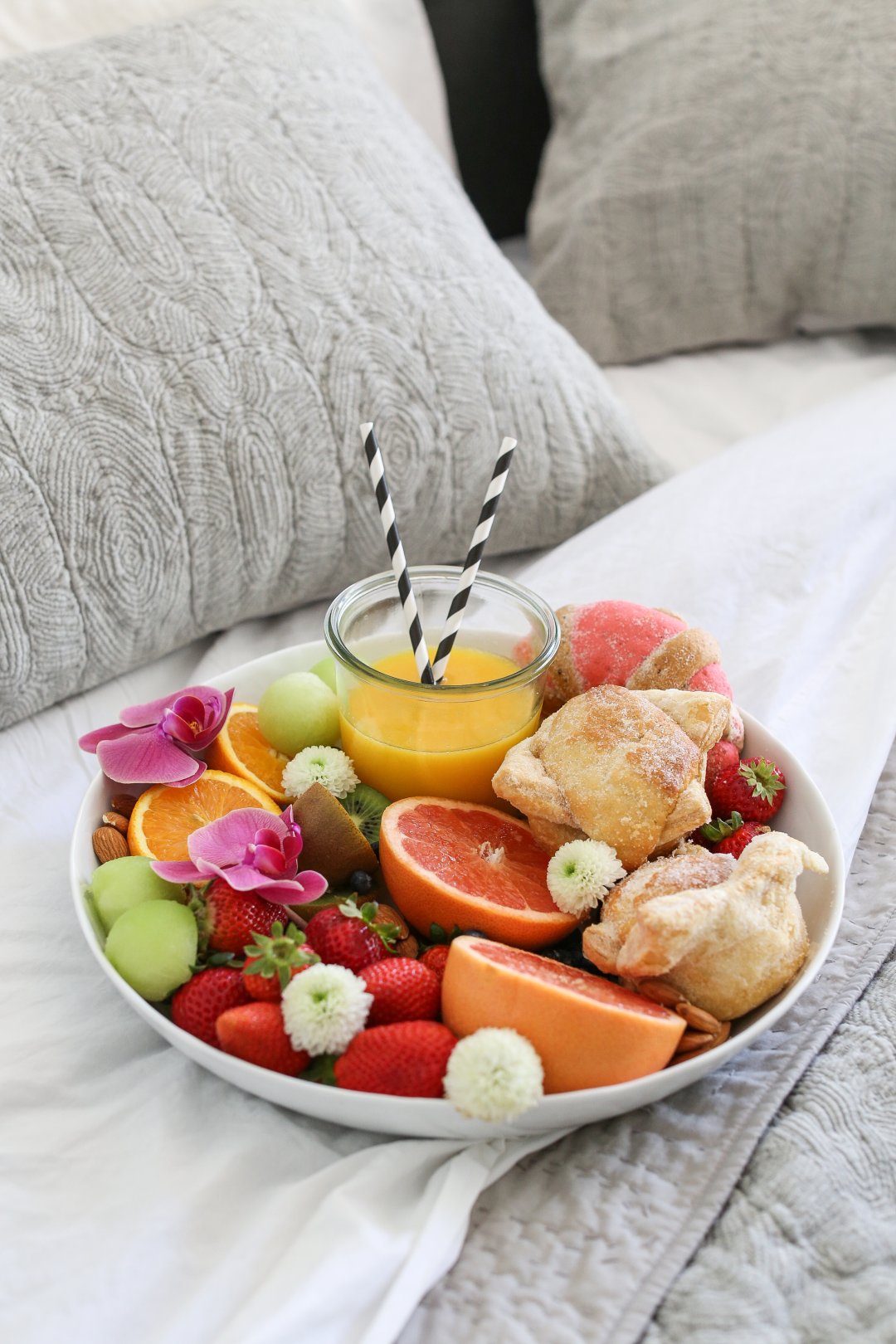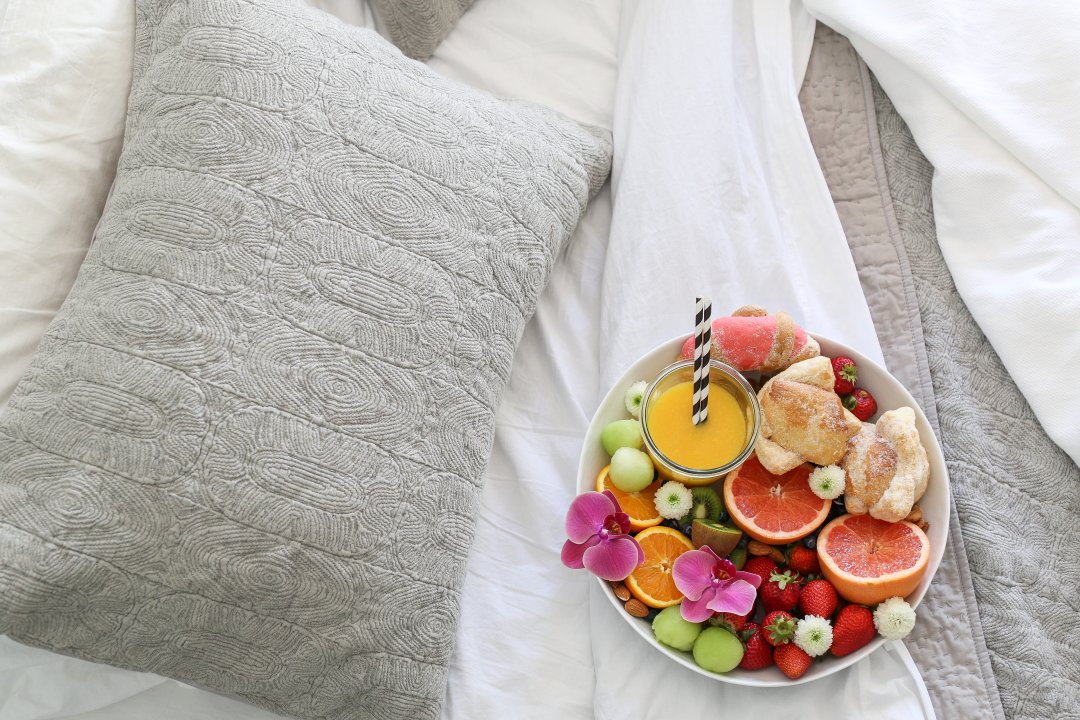 How do you turn your room into a spa? Tell us in the comments!