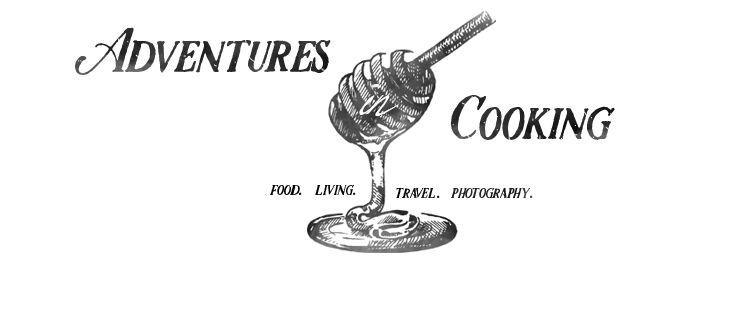 adventures-in-cooking.com
Saint Patrick's Day is a perfect occasion for celebrating some traditional Irish cooking. We've partnered with Eva Kosmas Flores, founder of Adventures in Cooking, to create a delicious stout beer beef stew.
For me, St. Patrick's Day is always a cause for celebration. Not only do I love to indulge in a delicious drink, such as a stout, porter, red ale, whisky and the like, but I also get to eat some of my favorite Irish foods, like soda bread and bangers and mash.
One of the staples of Irish cooking is the hearty stew, and here the rich umami flavors of beef combine with the dark, nutty notes of a silky stout beer to create an unforgettable St. Patrick's day stew.
It's made entirely in one pot and the recipe is very simple, perfect for making along with a pint of your favorite porter beer.
Stout Beer Beef Stew Recipe
Ingredients
2 tablespoons unsalted butter
1 pound beef stew meat, cut into 1-inch cubes
1 tablespoon extra virgin olive oil
1 large yellow onion, chopped
2 large cloves garlic, minced
6 ounces oyster mushrooms, cut into 1/2-inch thick slices
1 pound potatoes, peeled and cut into 1-inch cubes
1/3 pound carrots, cut into 1/2-inch thick slices
1 tablespoon fresh thyme leaves
4 tablespoons flour
1 1/2 teaspoons salt
1/2 teaspoon black pepper
3 cups beef broth
1 cup stout
1/4 cup heavy cream
Directions
Melt the butter in a medium stew pot over medium heat. Add the beef and sauté until browned on all sides, then remove with a slotted spoon and set aside.
Add the olive oil, onion, garlic and mushrooms to the pan and sauce until the onions have softened and become translucent, about 5 minutes.
Add the potatoes and carrots and stir to incorporate, cooking for another 5 minutes before stirring in the fresh thyme leaves, flour, salt and black pepper. Add the beef broth, stout beer and cream. Stir until incorporated.
Reduce the heat to low and simmer, uncovered, until the potatoes are cooked through and the stew has thickened, about 30 minutes, stirring every 5 to 10 minutes. Serve immediately.
Love stout? Check out these Chocolate Stout Marshmallows by The Beeroness.