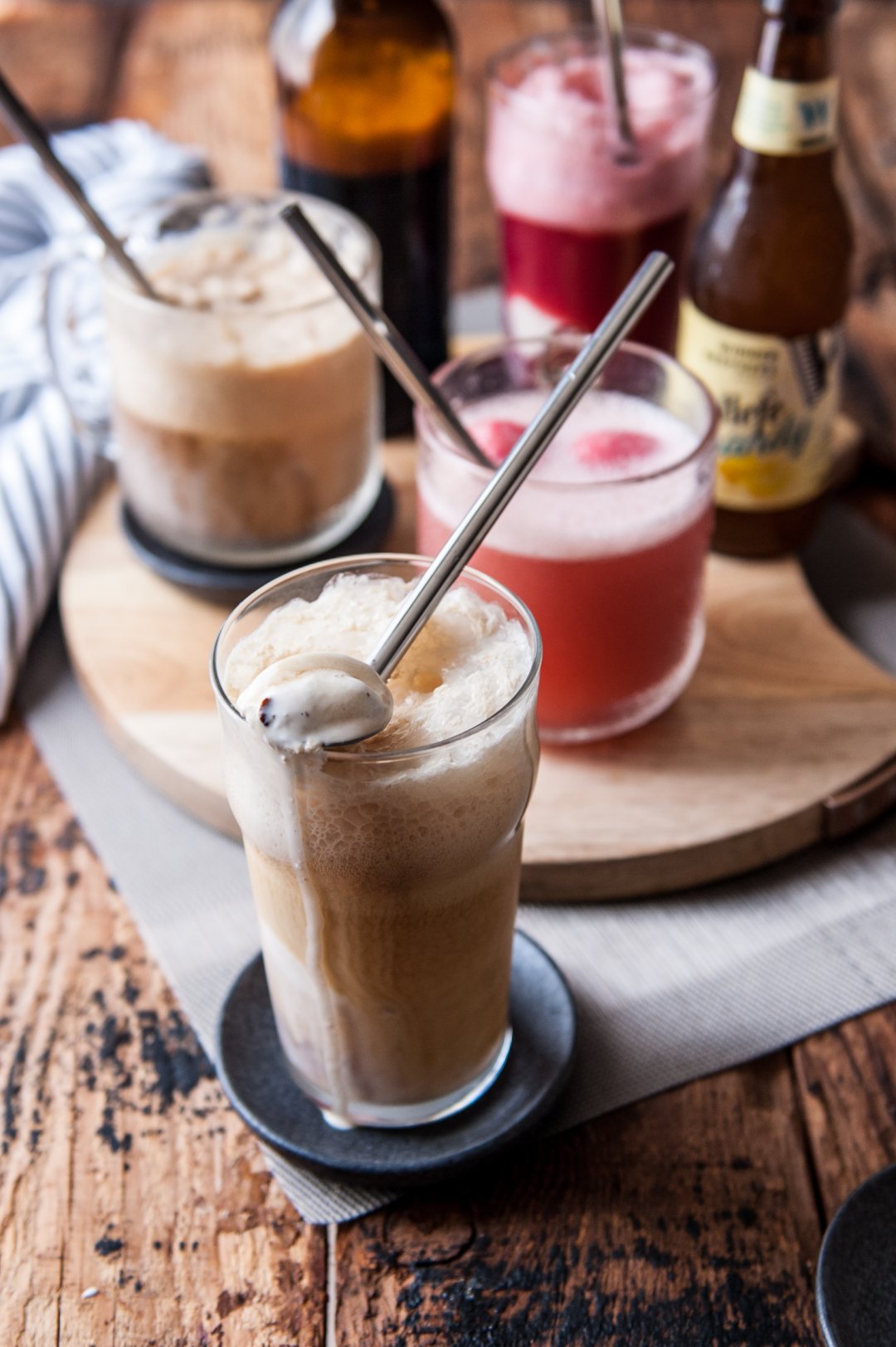 thebeeroness.com
What better way to celebrate the first day of summer than with a classic root beer float? Jackie Dodd, founder of the Beeroness, shows us how to grow up a childhood favorite with these beer floats.
Why should root beer have all the fun when real beer is much more of a party? This is the same basic principal as the floats from childhood, and the same delicious treat, but with a grown-up twist that's fit for fun grown-up dinner crowd. Grab your pints of beer and your pints of ice cream and have some fun with the flavors. To get you started, I've made a few combinations that are sure winners.
Shandy and Raspberry sorbet: A shandy is basically beer and lemonade, so the addition of raspberry sorbet is reminiscent of those lemon-lime soda and rainbow sherbet concoctions that made an appearance in punch bowls at Sunday potlucks of our youths. Make sure to stick with a dairy-free sorbet rather than a raspberry ice cream for the best results.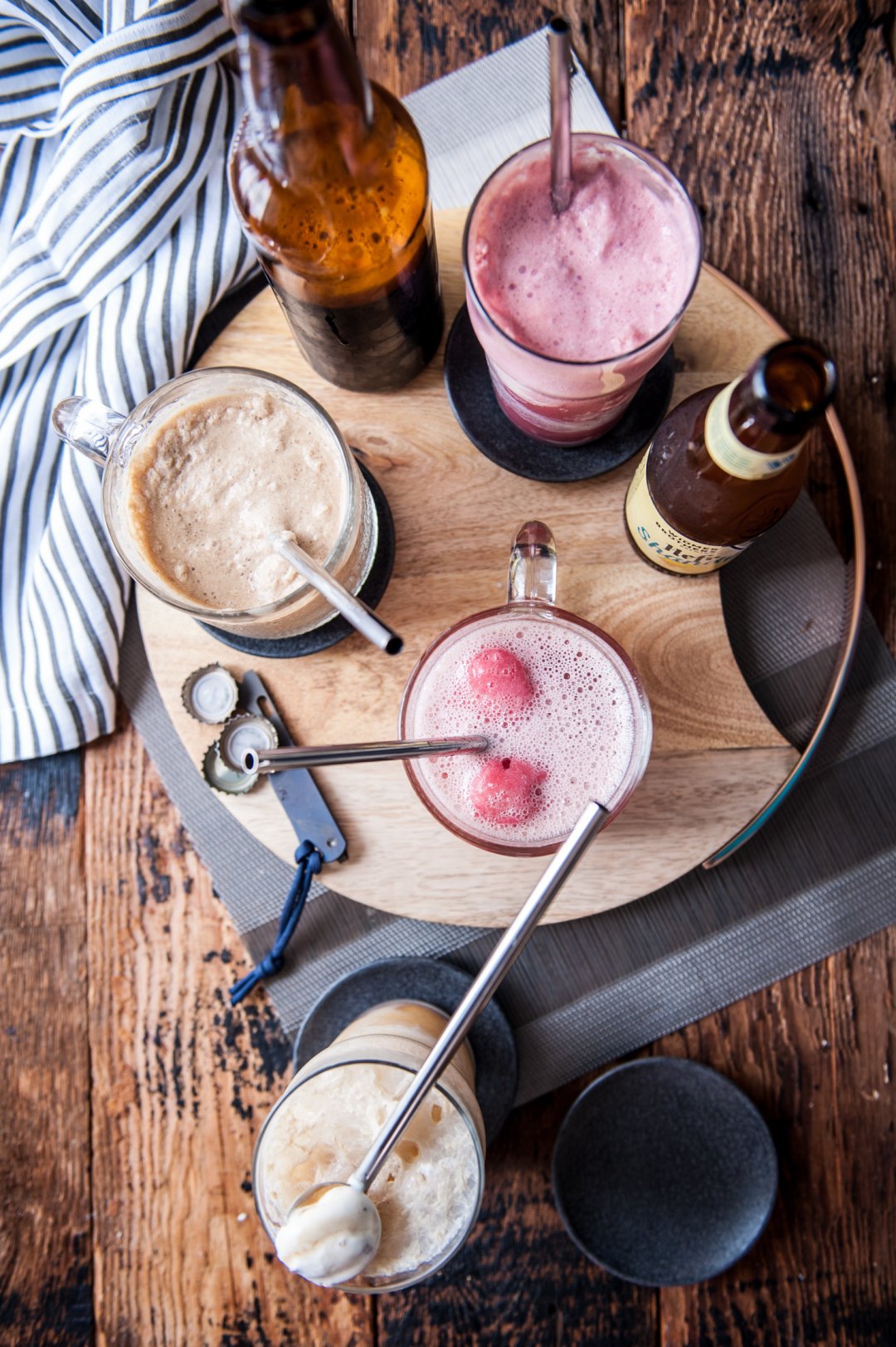 Espresso Stout and Mocha Java Ice Cream: This is the best after-dinner drink that you can serve on warm summer nights. The perfect blend of coffee, beer and ice cream makes this one addictively unforgettable.
Raspberry Lambic and Vanilla Ice Cream: Sweet-tart lambics are a dessert in themselves. With all those bold flavors going on, try to stick to the simple flavors of a good vanilla ice cream for the best compliment to the bold beer.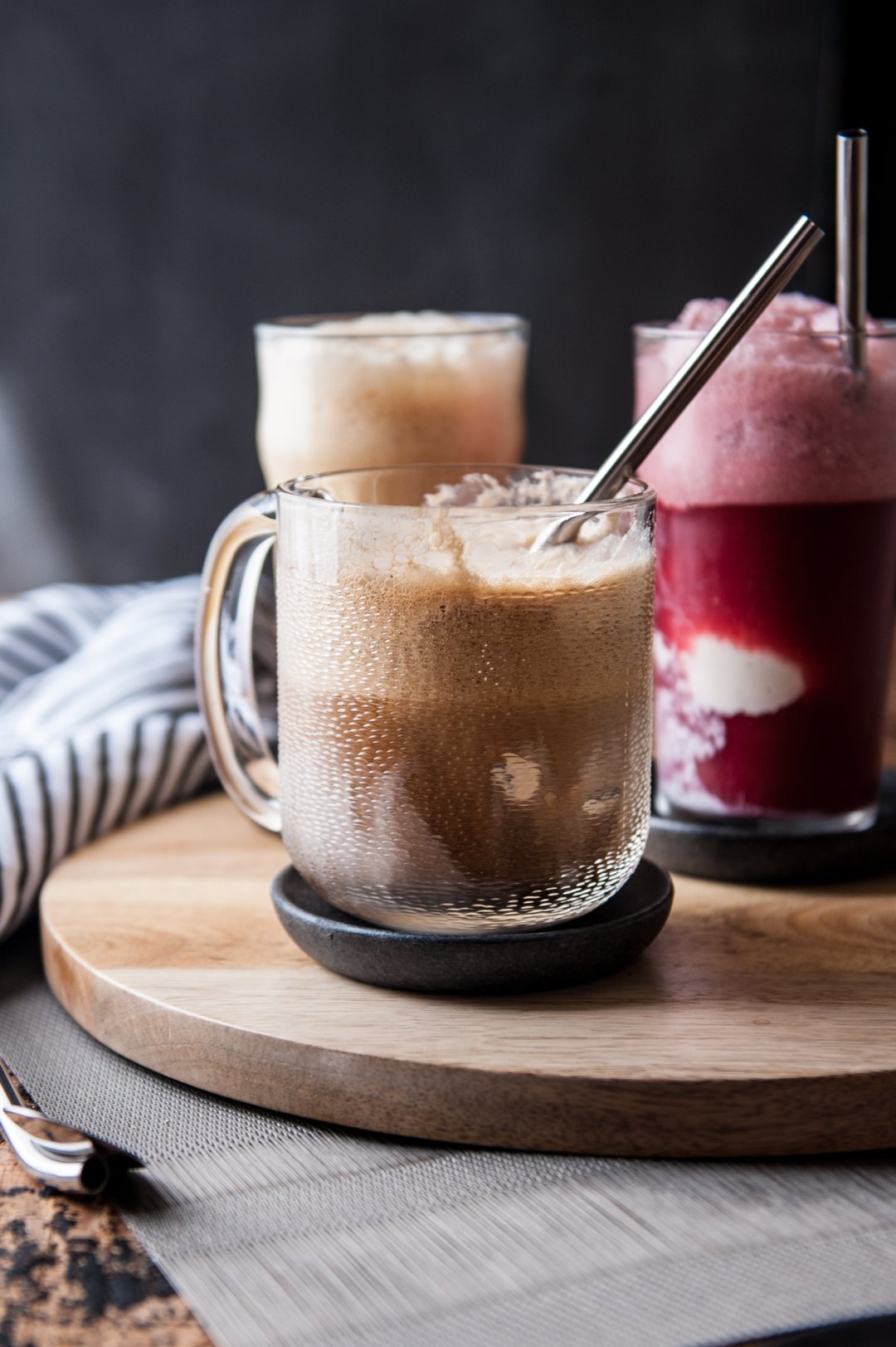 Brown Ale and Butter Pecan: Brown ales are often malty with hints of nuts. Bring out those flavors with a nutty and sweet ice cream. Not a butter pecan fan? Try a caramel ice cream or a peanut butter cup version to stick to the same flavor theme.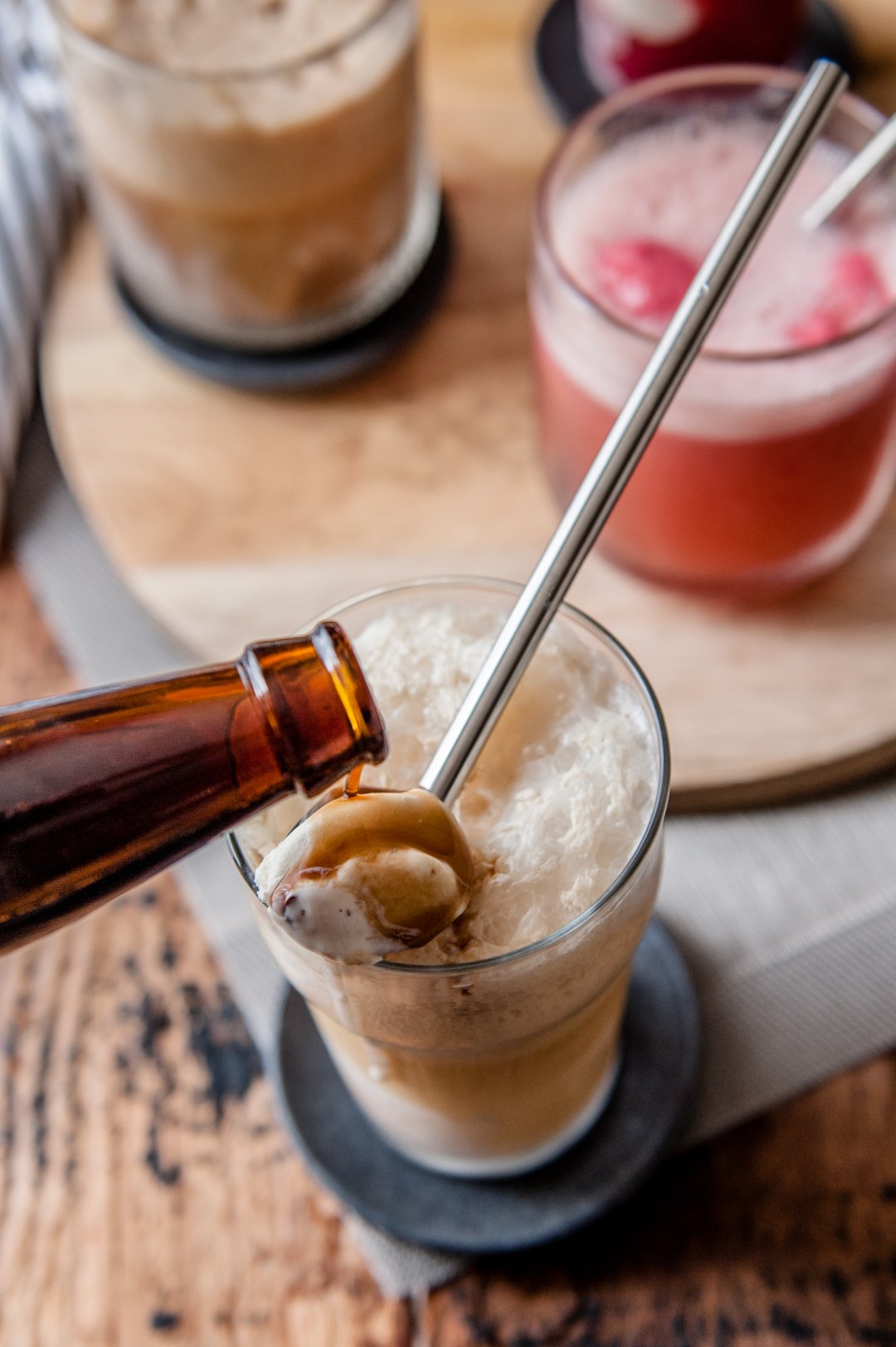 To serve these beautiful, messy treats, make sure to grab a few pint glasses or stout mugs, either will work beautifully. If you want to serve smaller portions the half pints are perfect. I'm also enamored with these amazing spoon straws that are one part sipping device and one part scooping mechanism. Pretty much exactly what you need for your beer float endeavors.
Want to take your beer and ice cream combo one step farther? Make your own lemon shandy ice cream at home.