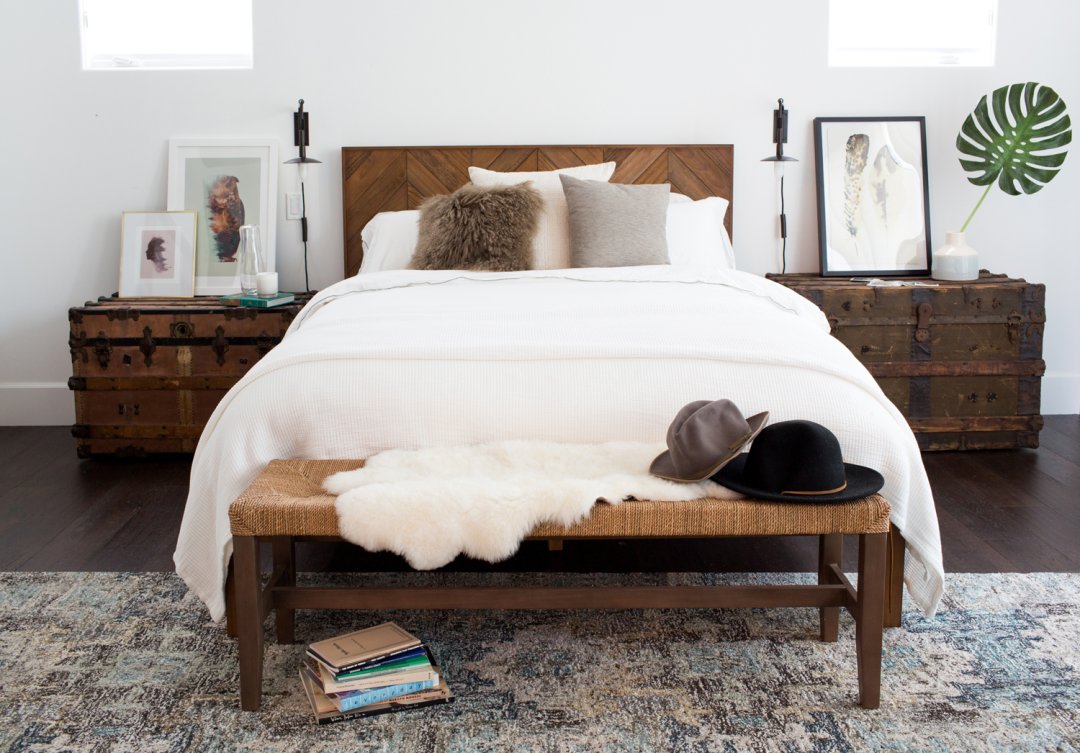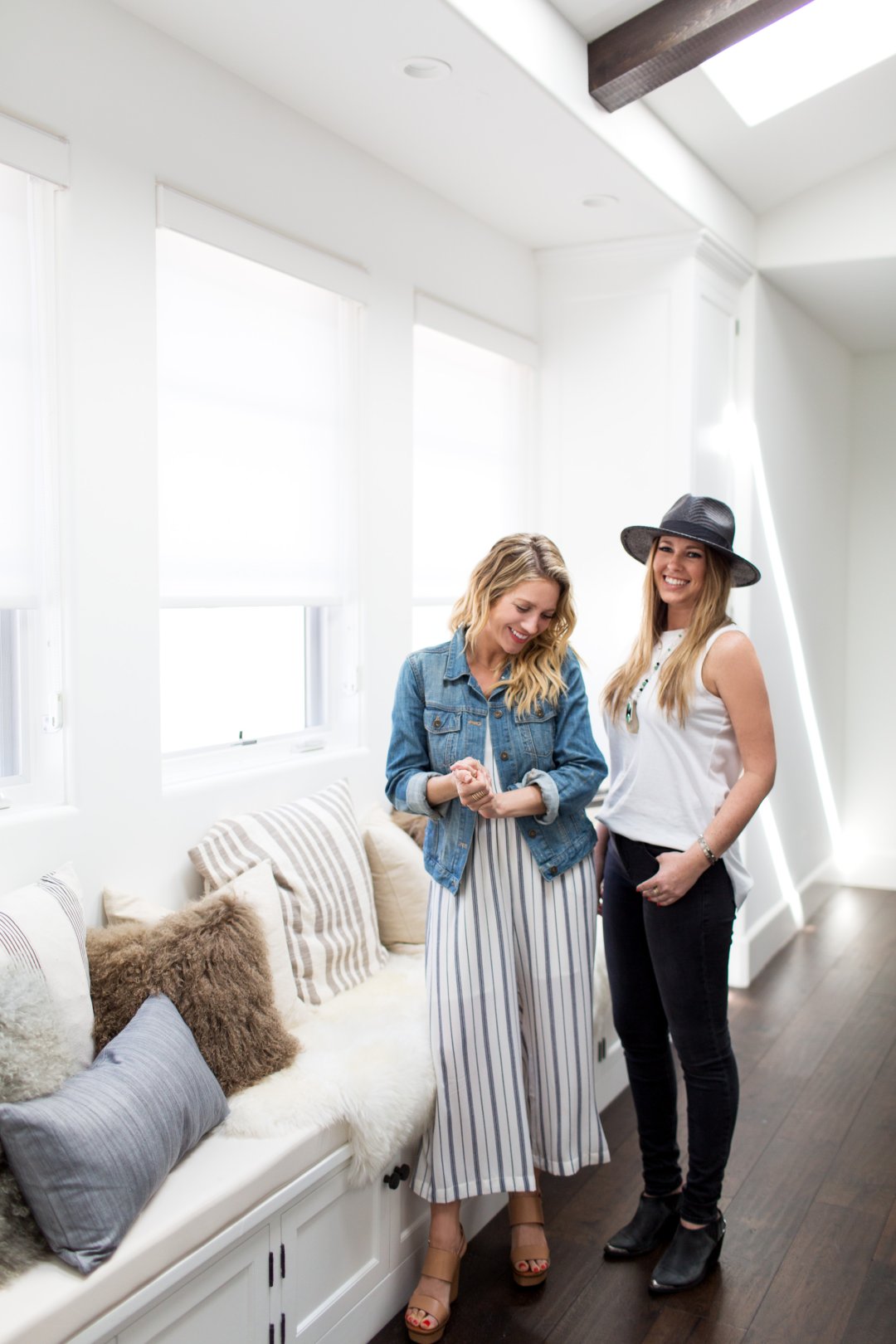 crateandbarrel.com
When actress and singer Brittany Snow recently became a first-time homeowner, she enlisted interior designer Meghan Noyes to make her Los Angeles house feel "clean, warm and inviting." Here at Crate and Barrel, beautiful bright white paired with rich natural wood is a pairing we always love, so we were excited to help Brittany and Meghan get the look. Here's what they had to say about the project.
Crate and Barrel: Tell us about the vibe you were going for in your home.
Brittany Snow: I'm drawn to classic things, comforting and warm, but timeless. This is my first home, a new chapter, and I wanted things clean and new, but welcoming. I don't want my friends to be afraid to sit on the sofa and be comfortable! Plus, my friends say I'm quirky and you can see that in lots of little meaningful touches all around the house.
Meghan Noyes: I would say effortless, inviting and personal. With the open floor plan, we designed the spaces to flow easily from one to the next. Brittany loves to entertain and we really wanted to be able to use every room—nothing too formal or stuffy.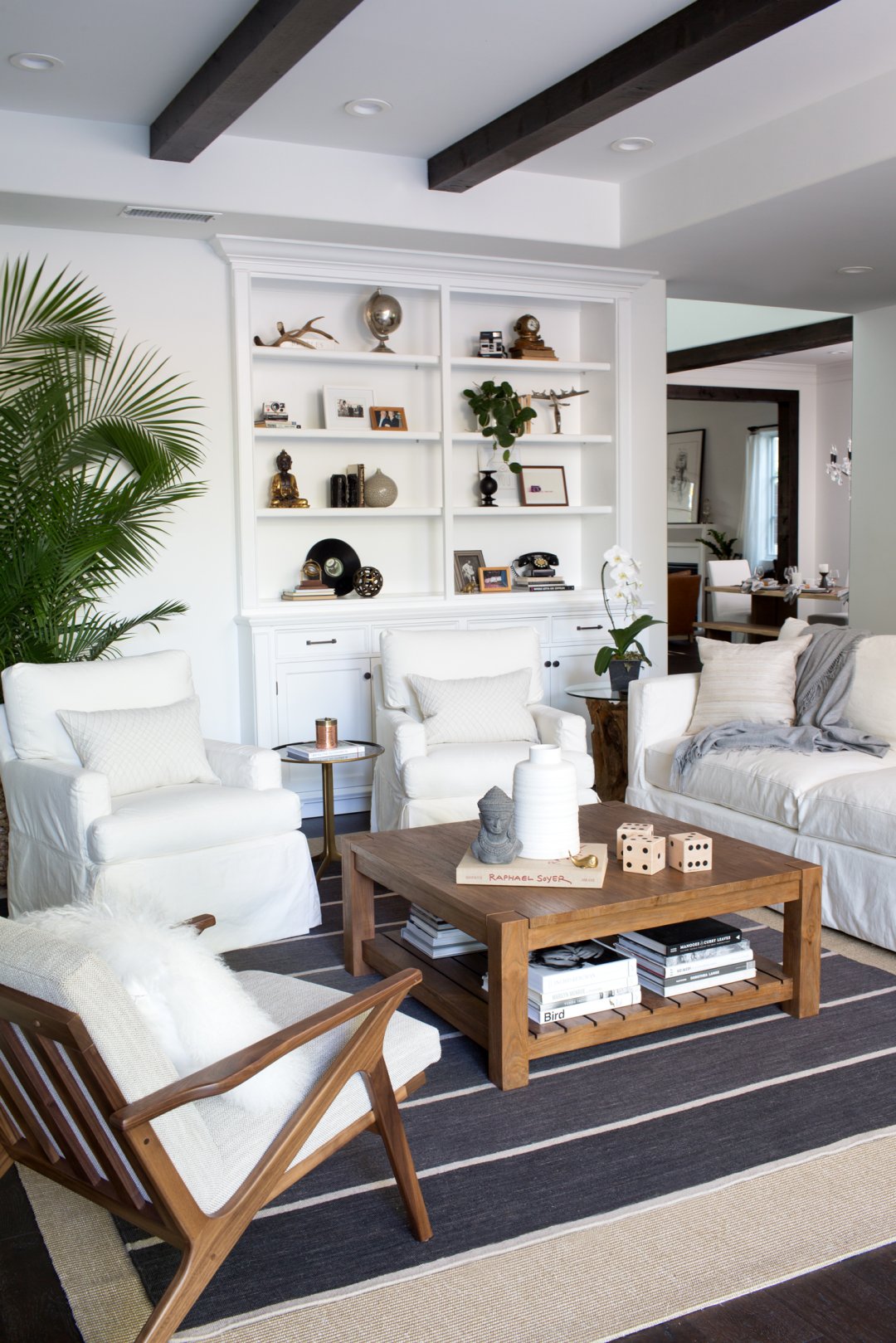 Crate: Meghan, how much did Brittany participate in the design process?
MN: Brittany was completely involved from day one! We had so much fun. We used Pinterest boards to pull together her favorite looks. Lots of wood and white!. She wanted a laid-back vibe, but not beachy—a little more mature than the house she lived in Venice Beach. But Brittany also likes to have fun and really wanted her personality to show through with personal touches throughout the house.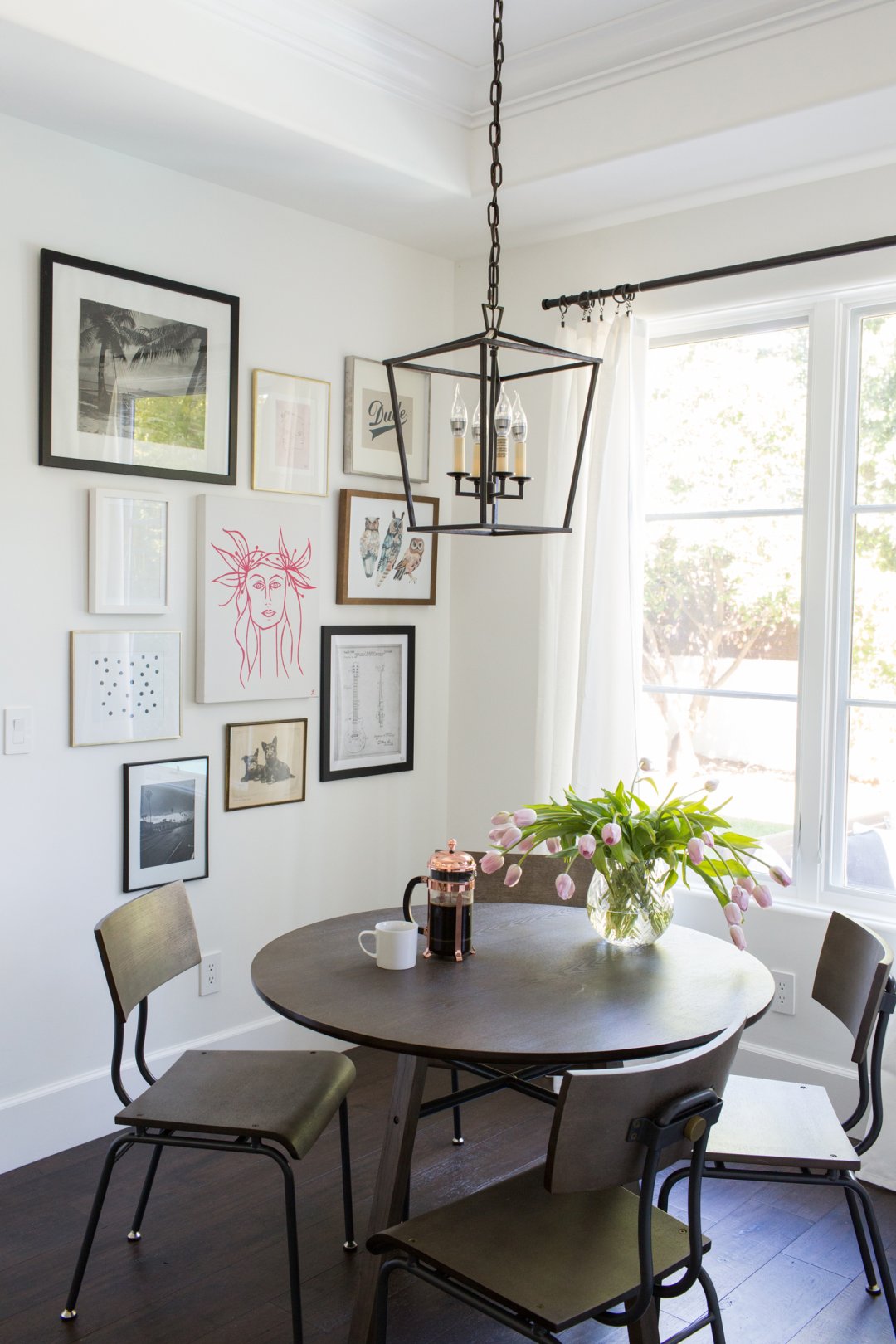 Crate: Brittany, what was it like working with Meghan?
BS: I had a very collaborative relationship with Meghan. We balance each other out. Meghan loves symmetry and for things to be perfectly balanced, and I like to have things just a little bit off center. We played off of each other really well that way. I remember Meghan telling me, "Don't worry, I'll 'Brittany' it."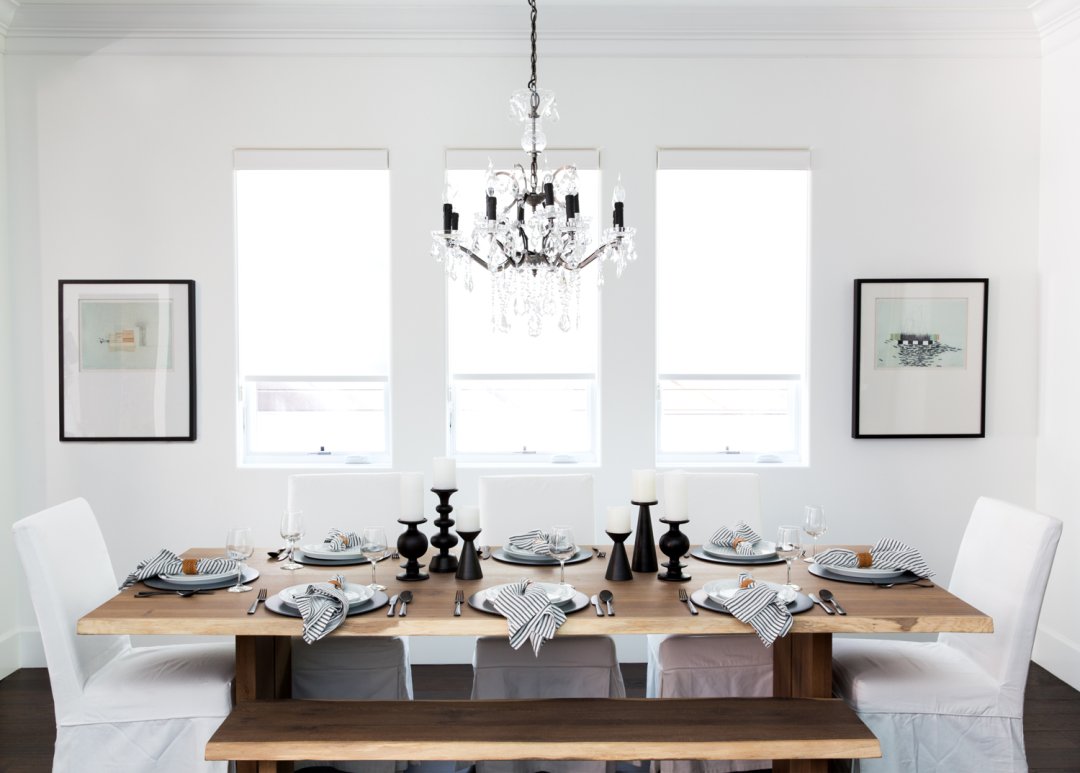 Crate: How about the color palette?
BS: Well, haha, there is a lot of white! I tend to walk into a room and think, "We need more white." It's so crisp and classic. White and natural wood is my favorite color combination. Meghan helped me get comfortable with mixing textures and wood finishes within that palette to change things up.
MN: The white creates a relaxed canvas that can evolve with Brittany's space and style, and the feel is timeless and livable. The slipcovers on the Crate and Barrel dining chairs, for instance, are perfect and easy–they come off and can be washed. We also mixed different types and finishes of natural wood throughout the space and added a few touches of metallics.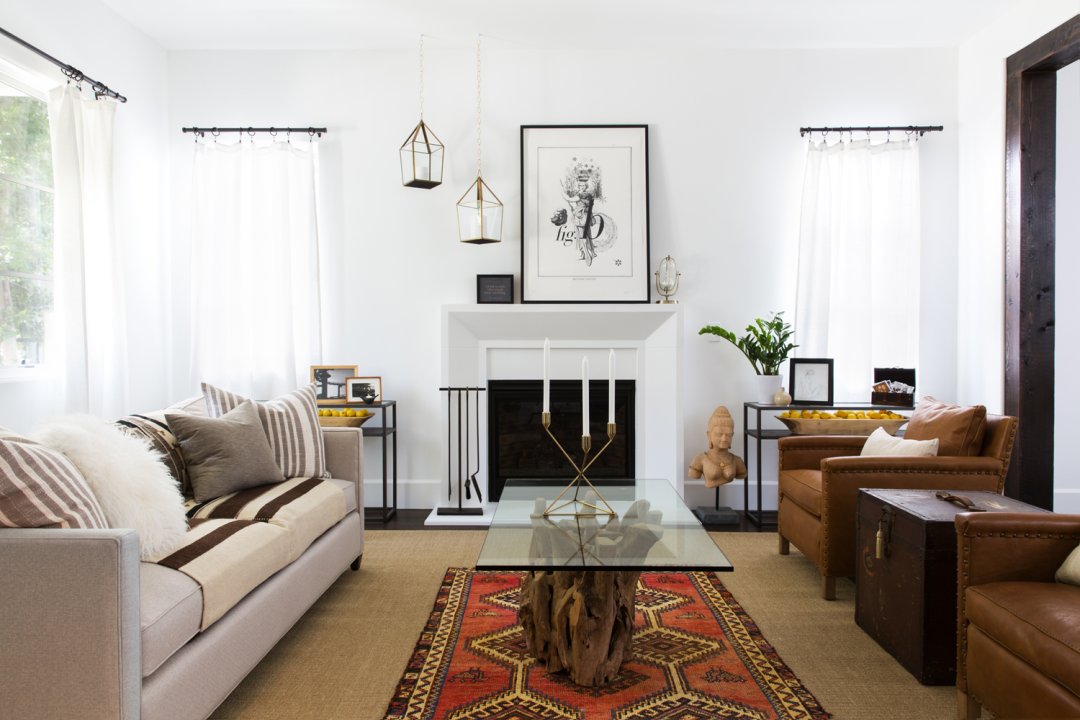 Crate: Any surprise additions?
BS: When we found a red vintage rug at a flea market I couldn't imagine it in my sitting room, but Meghan talked me into trying it out. I walked past it every day for week and eventually fell in love with it. Now it's one of my favorite pieces.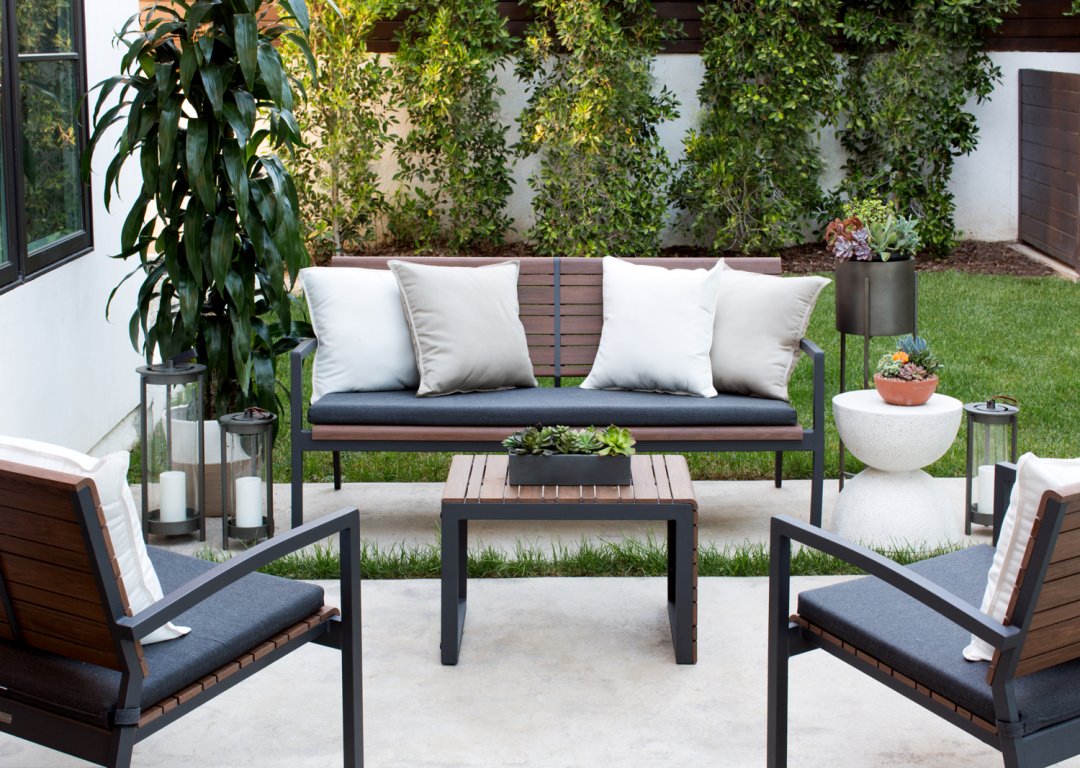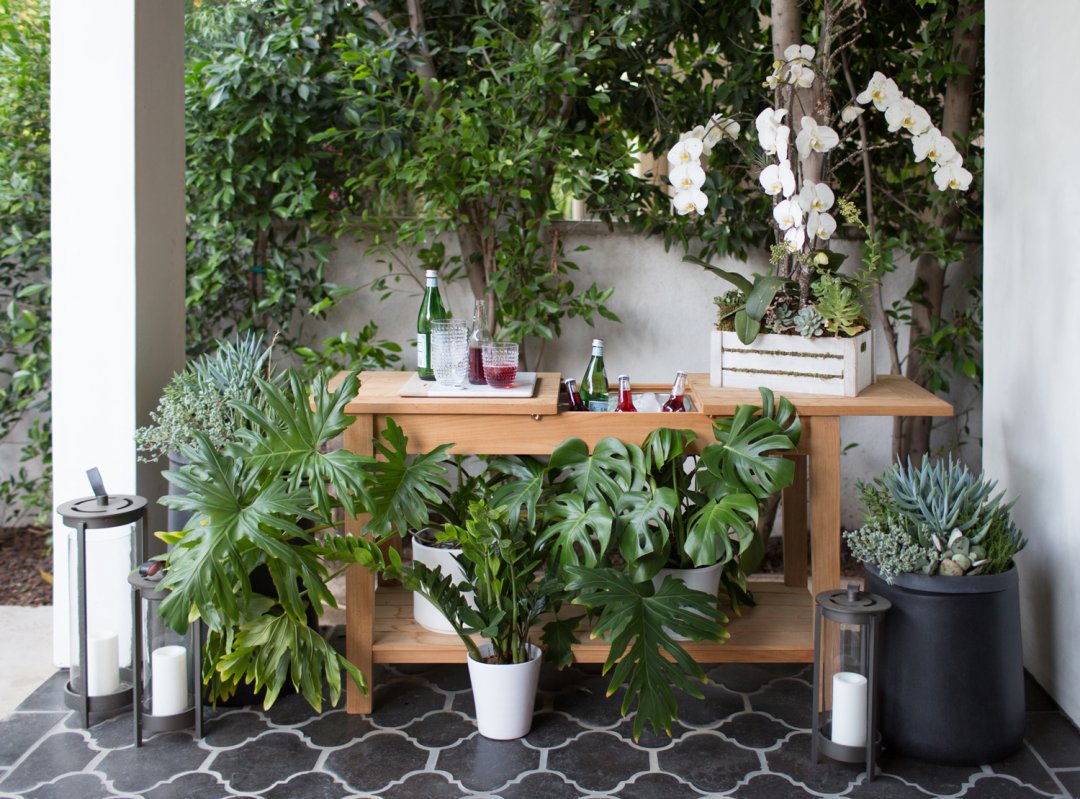 Crate: How did you maximize the outdoor space?
MN: Brittany's living room has French doors that open all the way, so the space lends itself well to indoor-outdoor living. Brittany loves entertaining, and now the Crate and Barrel Regatta Console-Bar-Work Station is her favorite piece outside. When she has friends over, it's open and filled with ice and drinks.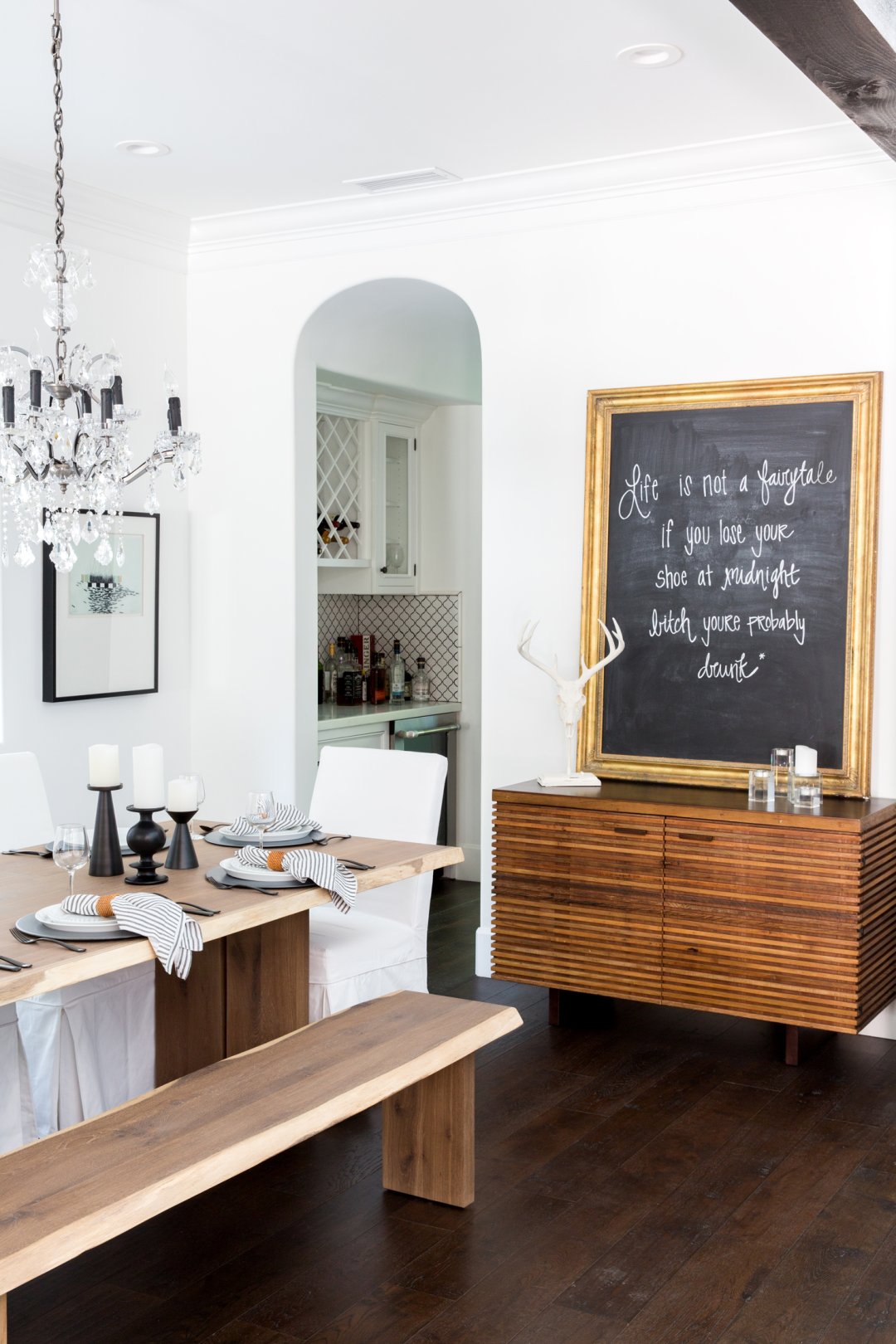 Crate: How did you mix in personality?
BS: I wanted my house to be fun and classic at the same time, so we contrasted a lot of amazing Crate and Barrel pieces with some unexpected elements like the vintage chalkboard in my dining room or the snare drum side table in my bedroom, which both come with great stories. And I love to bring things home from trips, so my bookshelves are filled with pieces that take me back to the places I've visited.
Love the look? Shop white and wood on crateandbarrel.com.
Photography by Scott Clark Photo