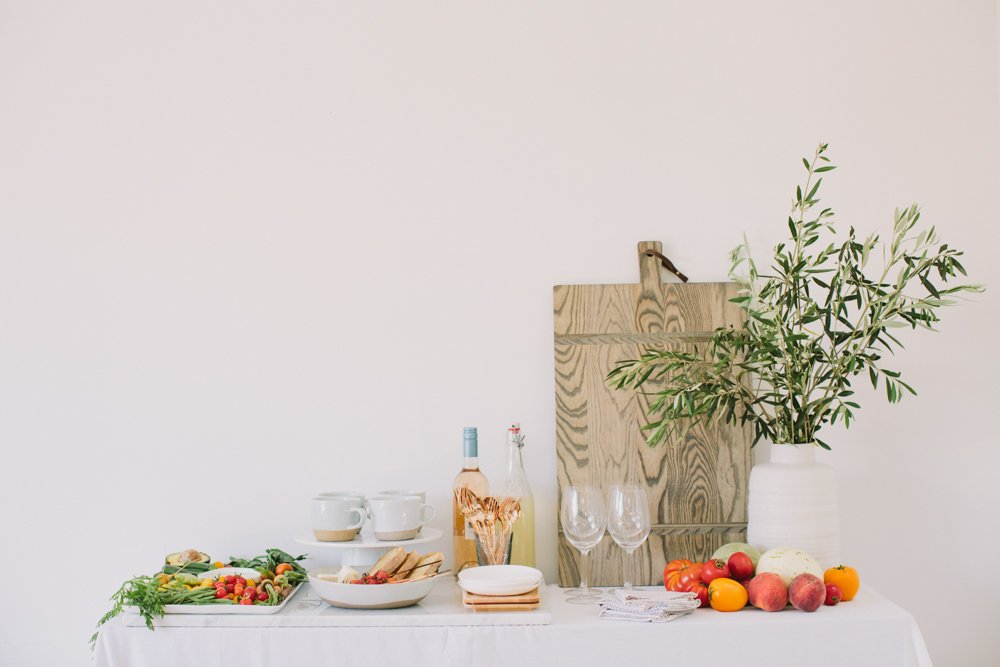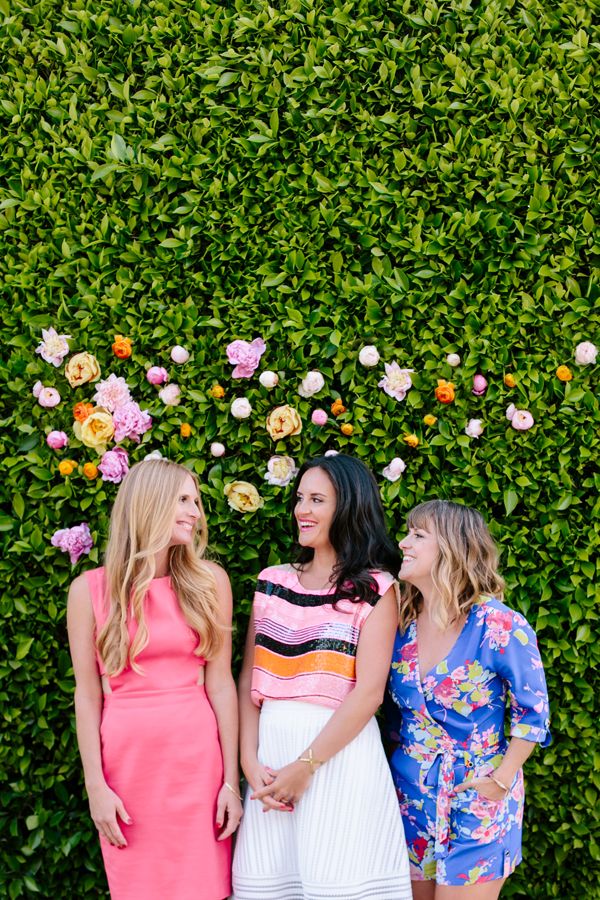 100layercake.com
We're happy to announce an exclusive partnership with 100 Layer Cake—a beautiful destination for wedding inspiration.
Every month, they'll show us the creative ways they celebrate life's special occasions with their favorite Crate and Barrel registry items.
We're no stranger to dinner parties, so we totally see why one might think they need to go ALL out with the place settings, centerpieces, separate courses, and the like. Don't get us wrong, we love that too (oysters & rosé all day) but for the very end of summer? When all you want to do is host a casual hang before the (dare we say it) the holiday season planning begins? The perfect time to keep it laid back and simple, if you ask us! If you agree, might want to peruse our three best tips for easy late summer entertaining with our friends at Crate and Barrel.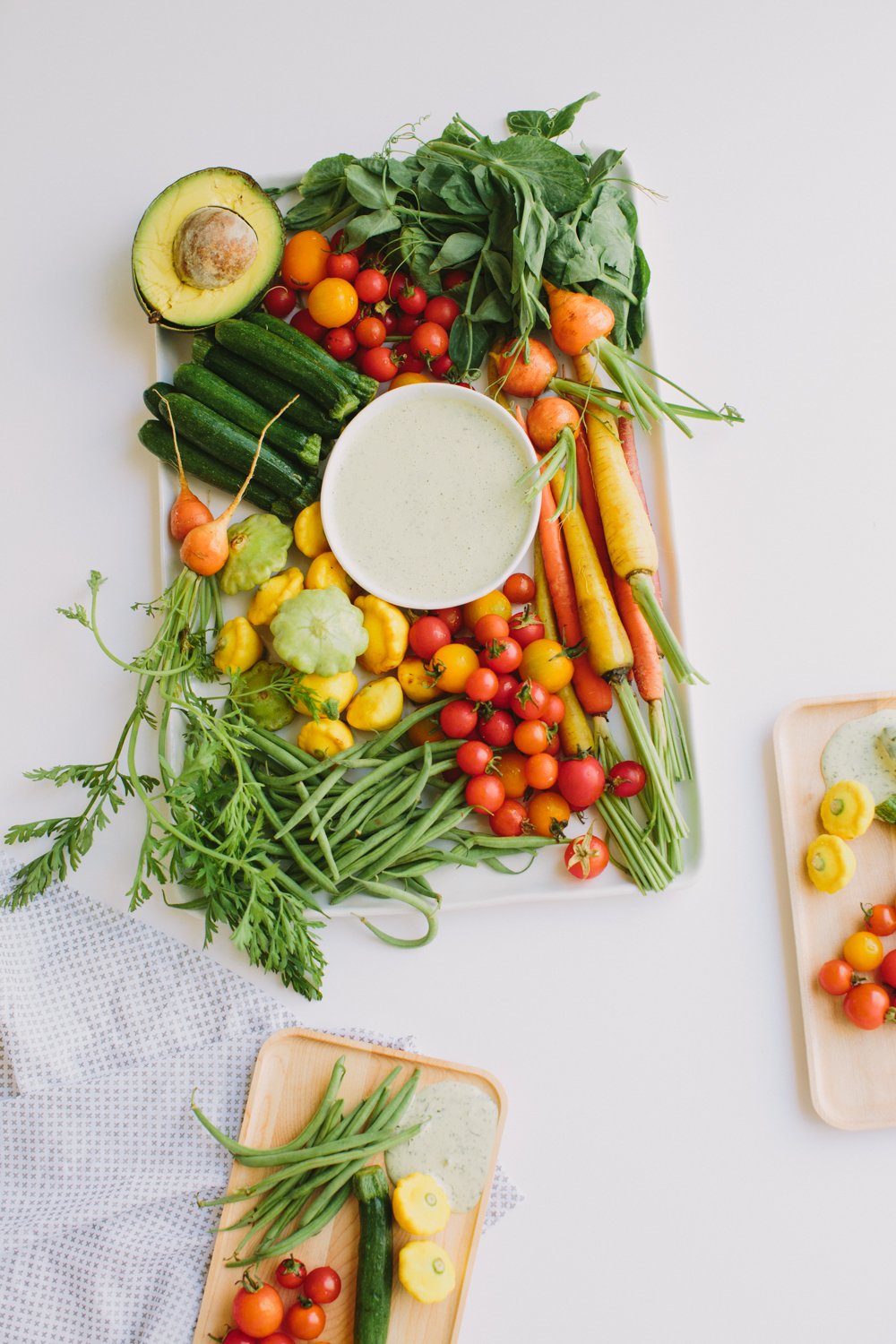 (Pssst, this Mercer Platter and Maple Appetizer Plate combo pretty much channels that easy summer style to a T.)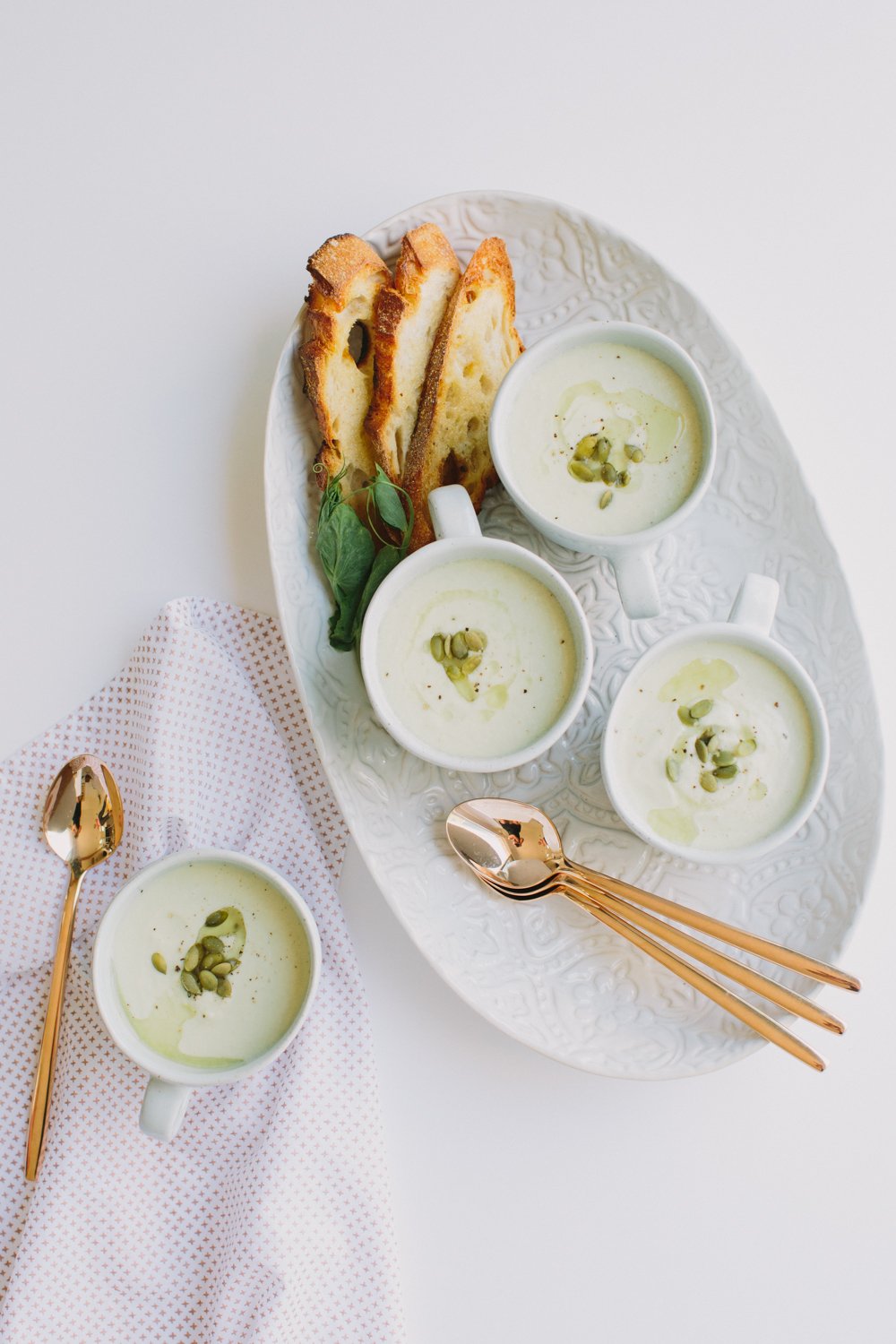 Tip #1: Let's talk food, shall we? Make it something simple (but delicious) that you can make ahead, like a seasonal crudité and chilled soup such as white gazpacho. That way you can actually spend the *whole* event enjoying yourself, and you can dress it all up with beautiful serveware like the Jars Toulouse White Platter and elegant Lexie Metallic Cloth Dinner Napkins. And doesn't a set of pretty flatware a la the Harper Rose Gold Place Setting (a forever fave Gift Registry item here at 100LC) make all the difference?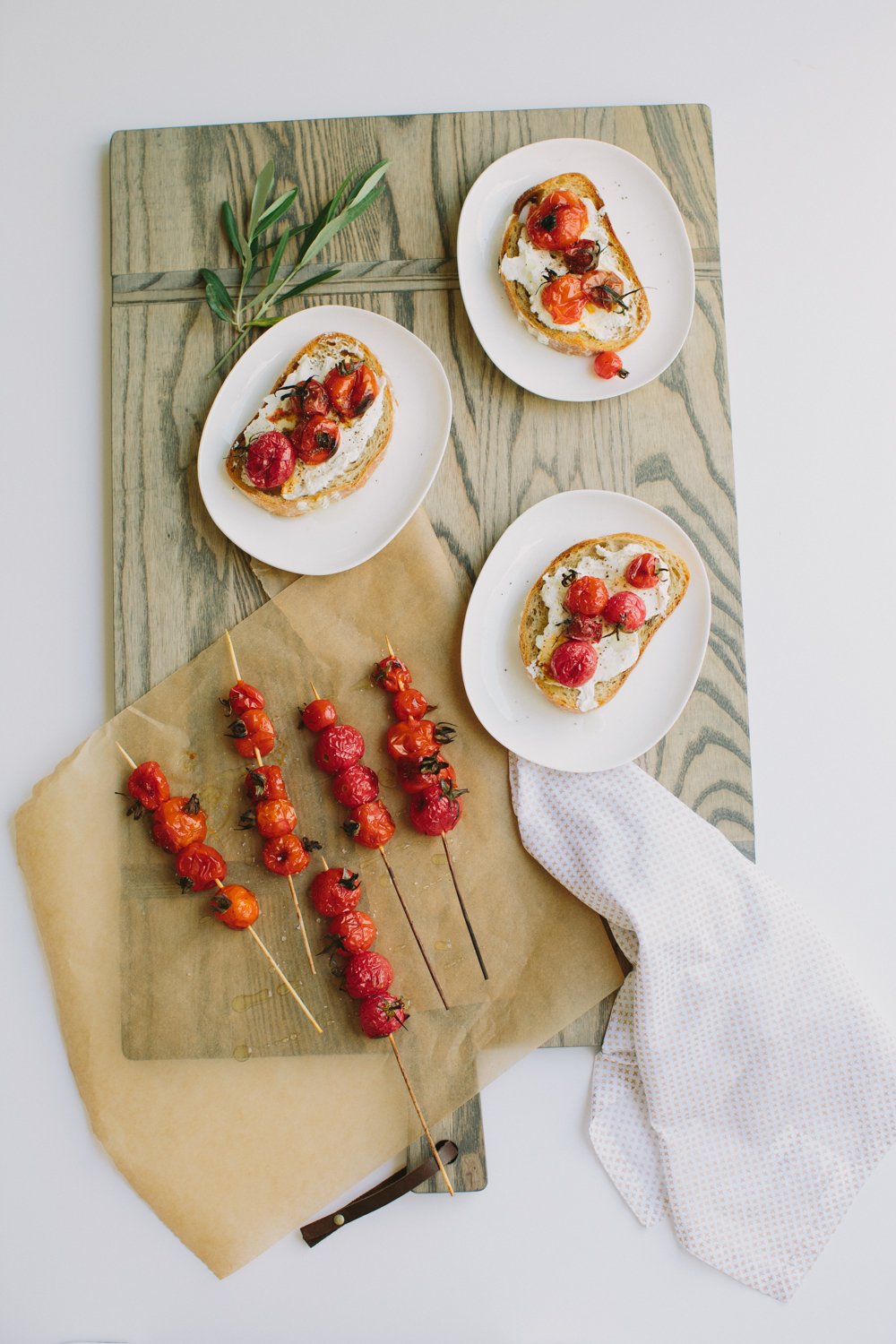 Another simple food idea: Roasted tomato skewers with ricotta and grilled bread. Simply make them a day ahead and warm up in a hot oven for a few minutes just before the party.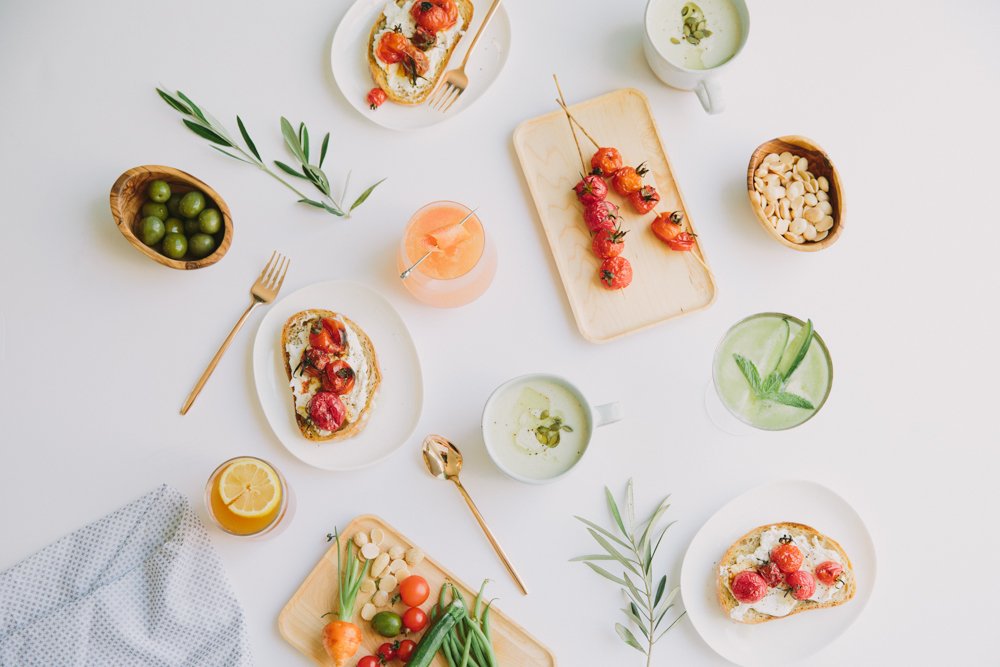 Not a bad spread, huh?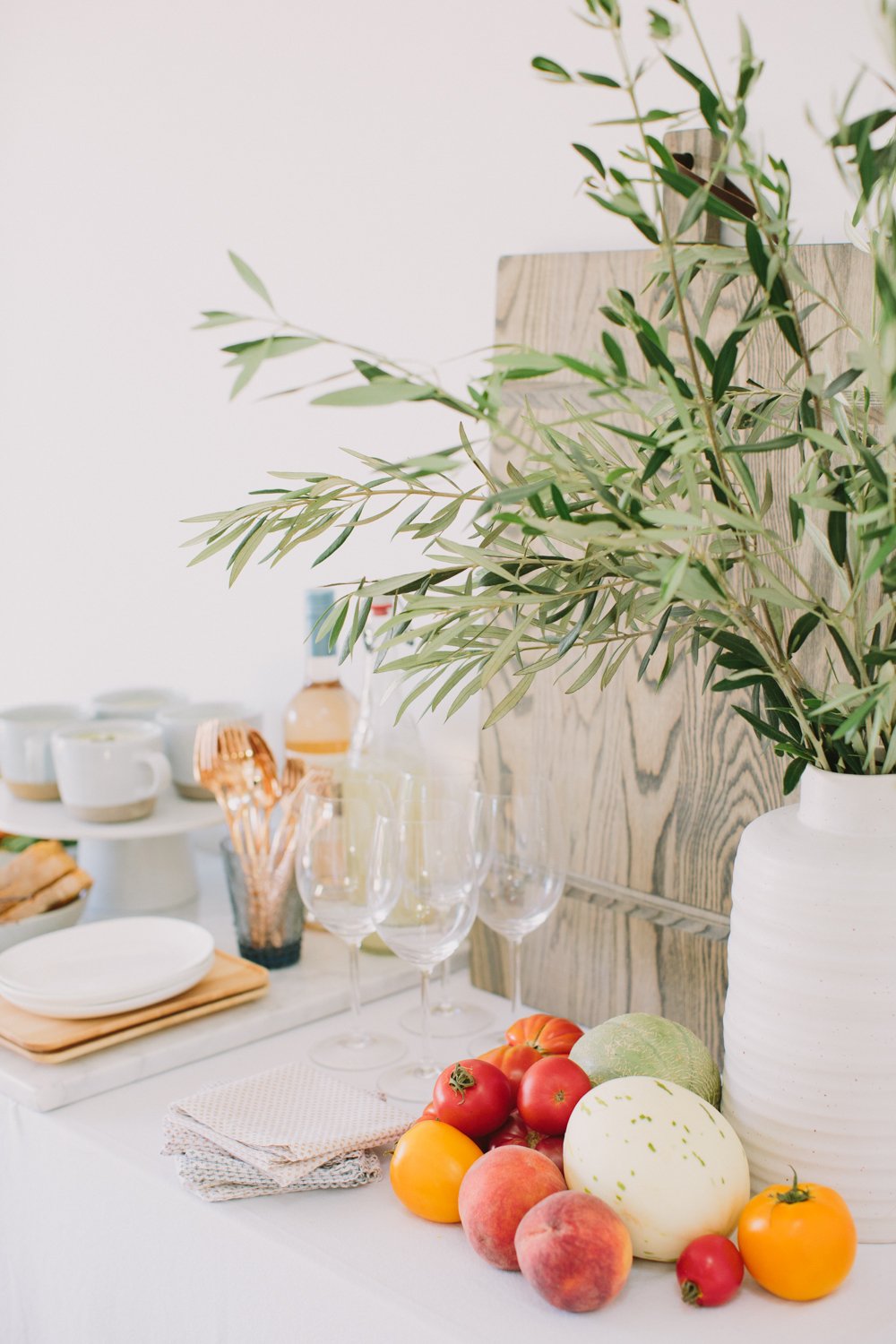 Tip #2: Forgo the elaborate floral arrangements and use grocery store or backyard greenery, like we did with olive branch in the Holden Vase above. Add in colorful seasonal produce to fill out the space. This totally works to your advantage this time of year, because everyone's got farmers markets on the mind. You might be doing it to save yourself the time and energy, but guests will think of it as fitting for the occasion. Don't tell!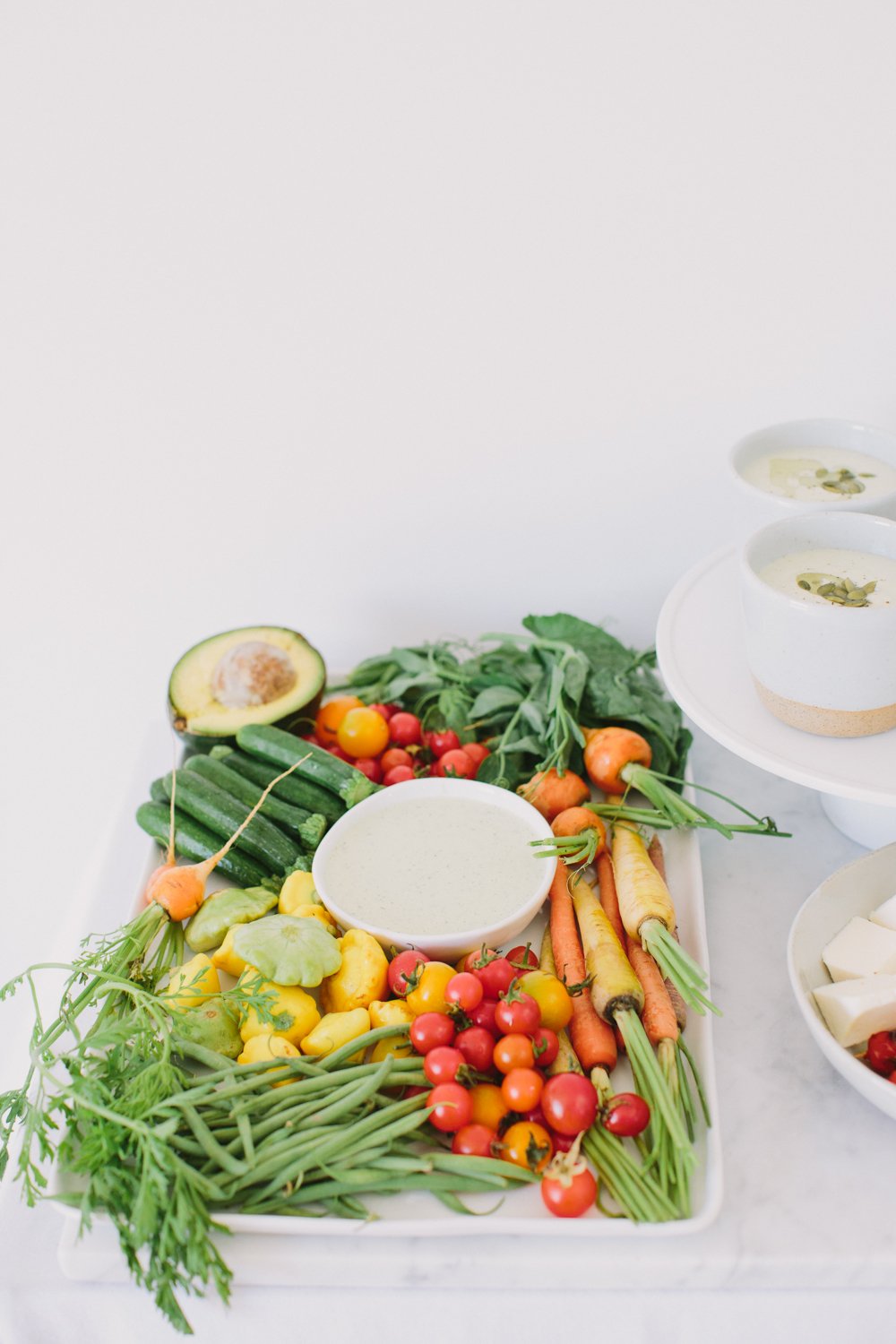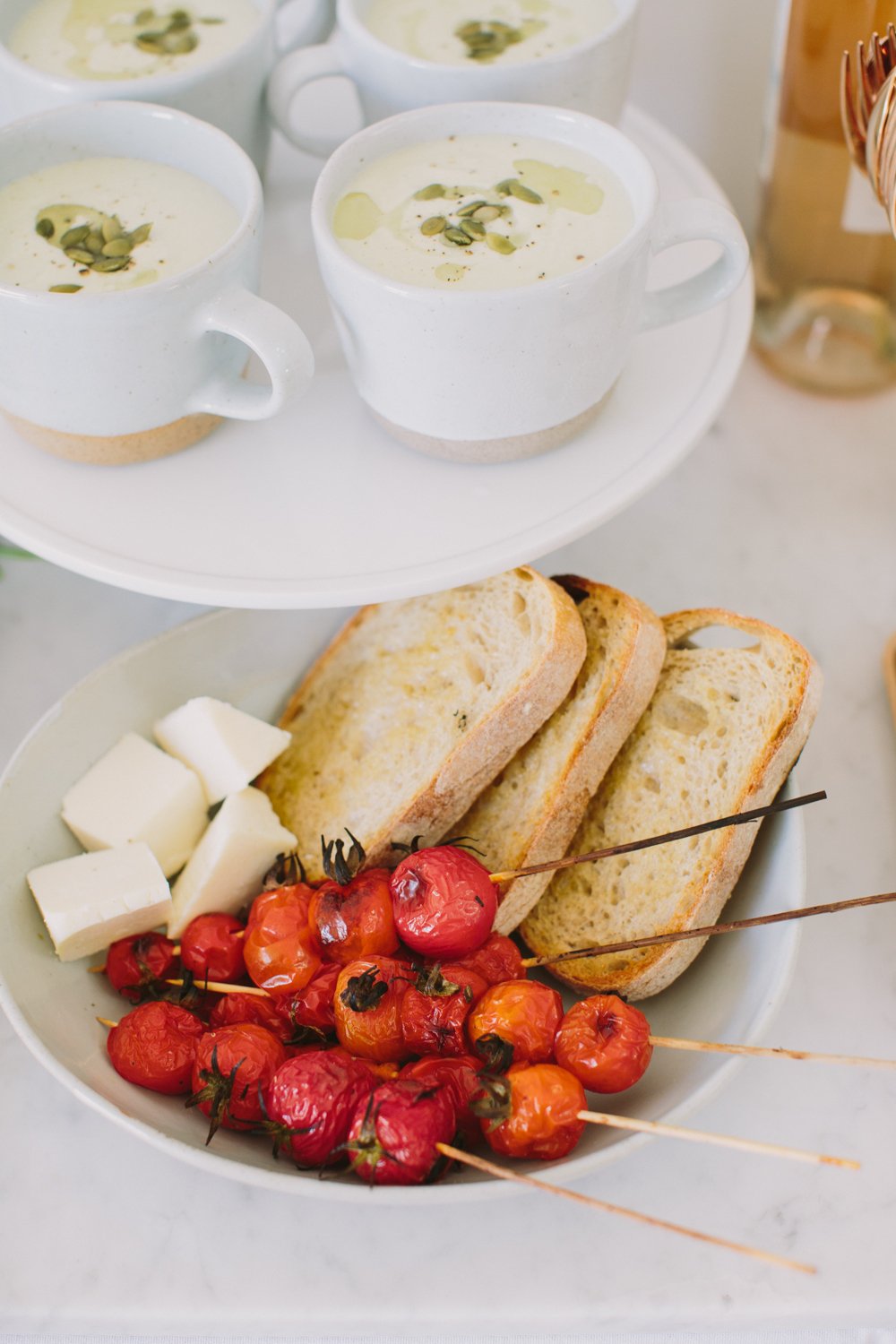 Did you happen to notice that what we served the gazpacho in? That would be the Welcome White Mug. Never underestimate how far little details like the soup bowls can go in bringing the whole table together. Love the whole Welcome line for it's handmade organic vibe. Perfect Gift Registry addition for those with a casual, natural style.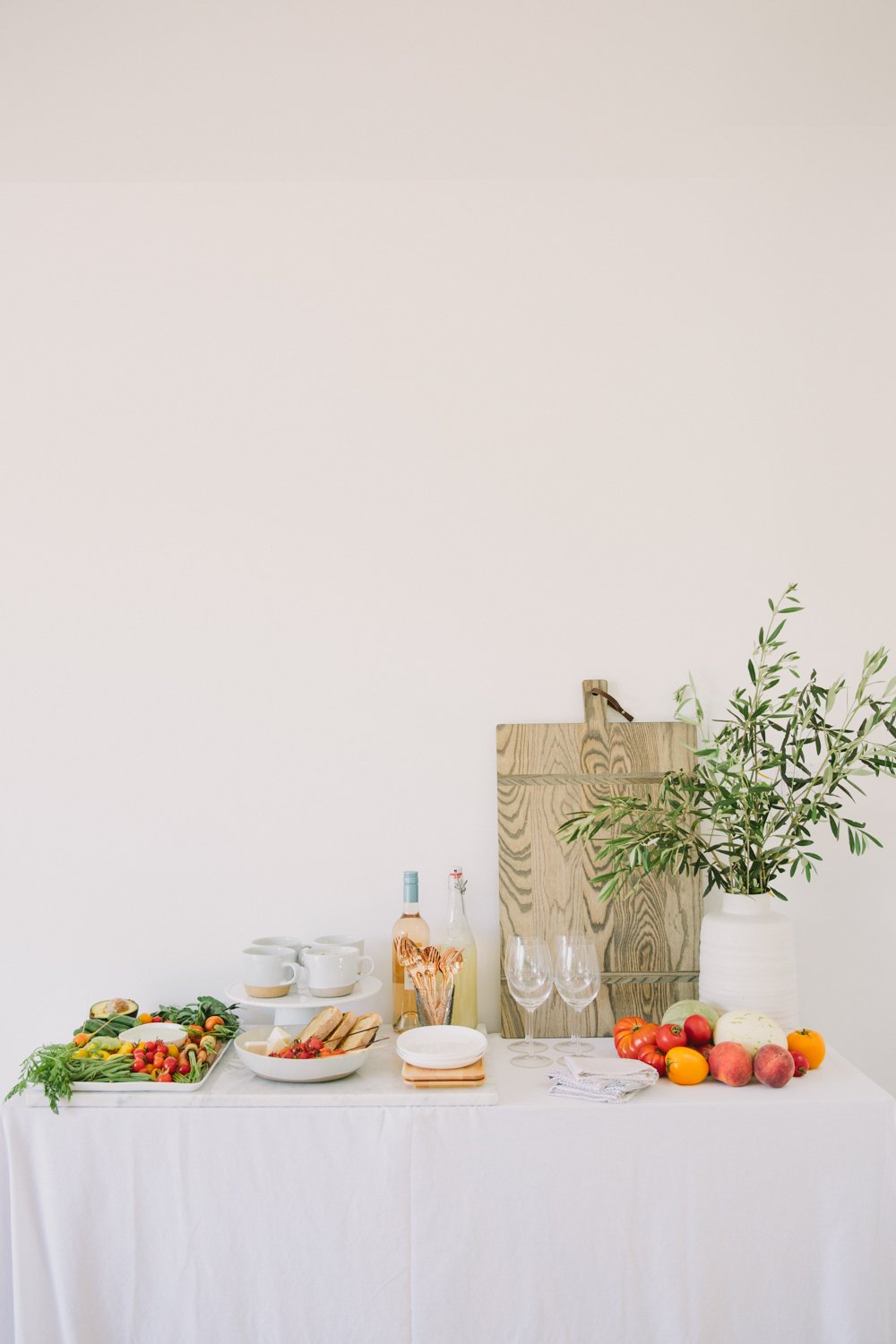 The J.K. Adams Heritage Serving Board you saw the tomato skewers on sure makes for a beautiful buffet spread! Which leads us to…
Tip #3: While we love us a good, elaborate tablescape (you have noooo idea), we can admit that they can be a bit fussy. Which is not what we're about at the end of the season. Instead, set out all the food + wares you'll need on a casual buffet table, so guests can sip and nibble as they like.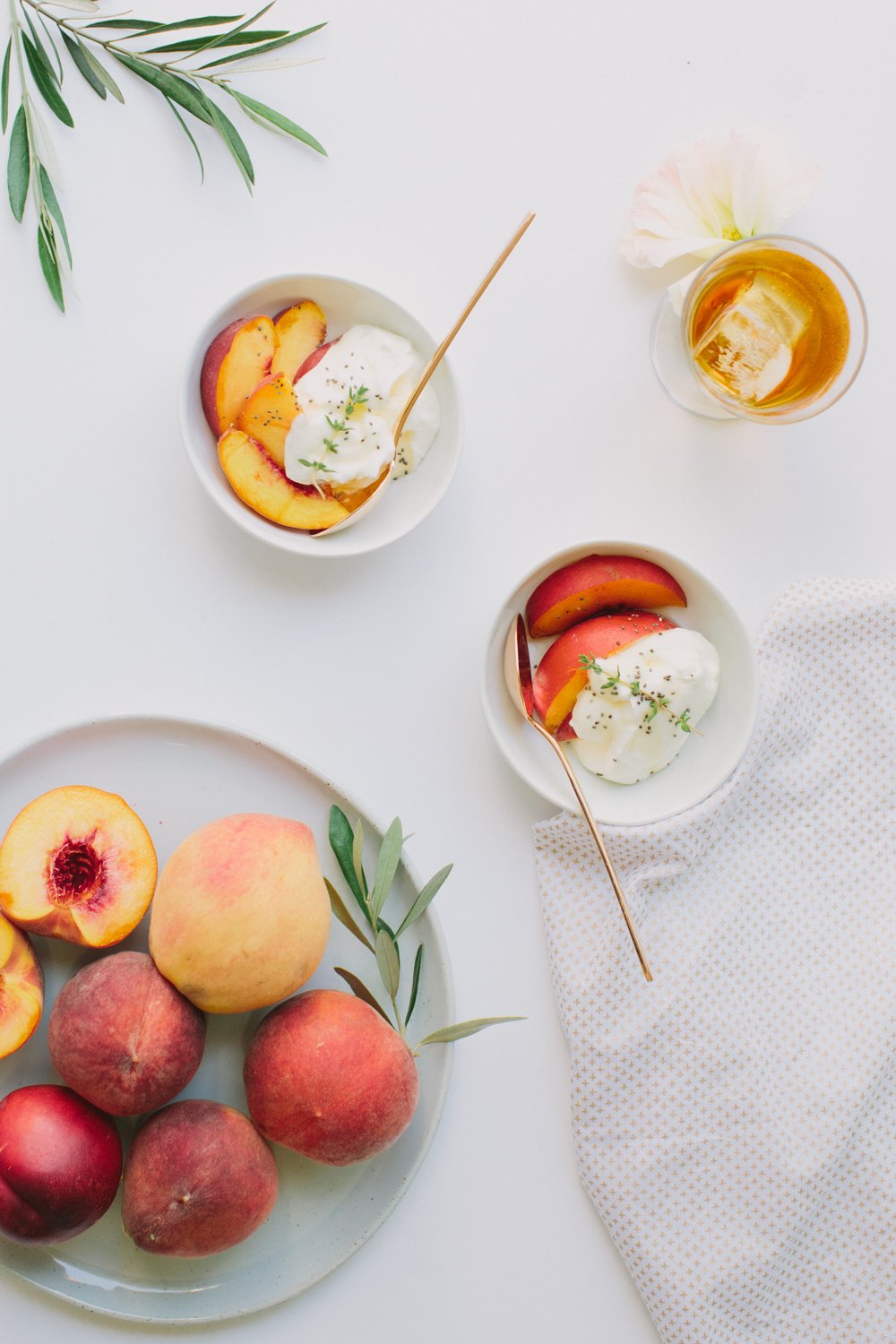 And what's a summer party without a fresh, fruity desert?! May we suggest this simple 'peaches 'n cream' dessert that we served up in the Mercer 5" Mini Bowl? And again with the napkins, flatware, and greenery. Just a teeny bit of each fills out your simple table. Considering that all good desserts are paired with drinks, we served chilled blanc on ice along side it. Always fun to break out a special drink for dessert.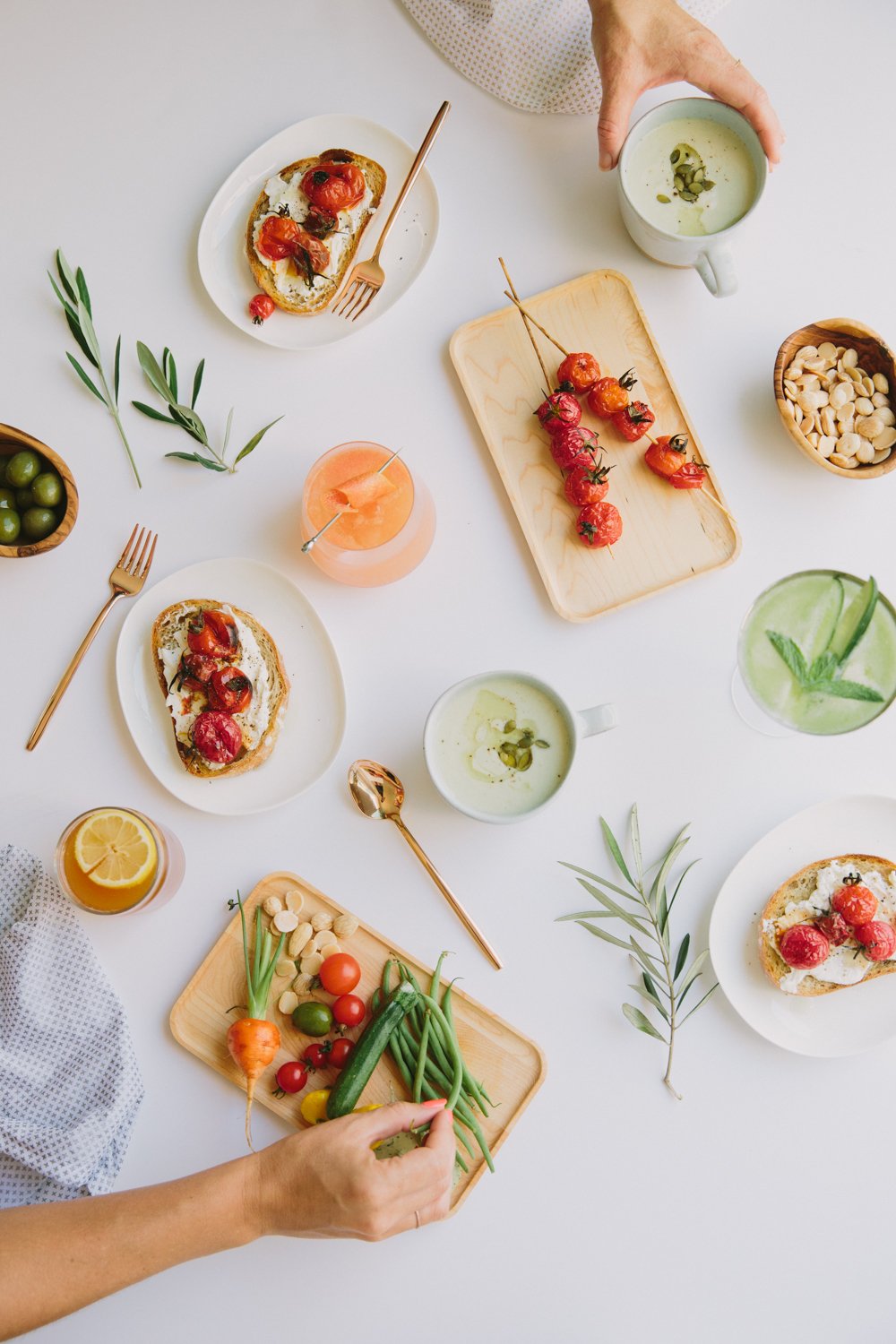 Last but not least, 'cause a party's not a PARTY without cocktails… pop over to 100 Layer Cake to see the three, simple summer cocktails we love for this time of year. Enjoy!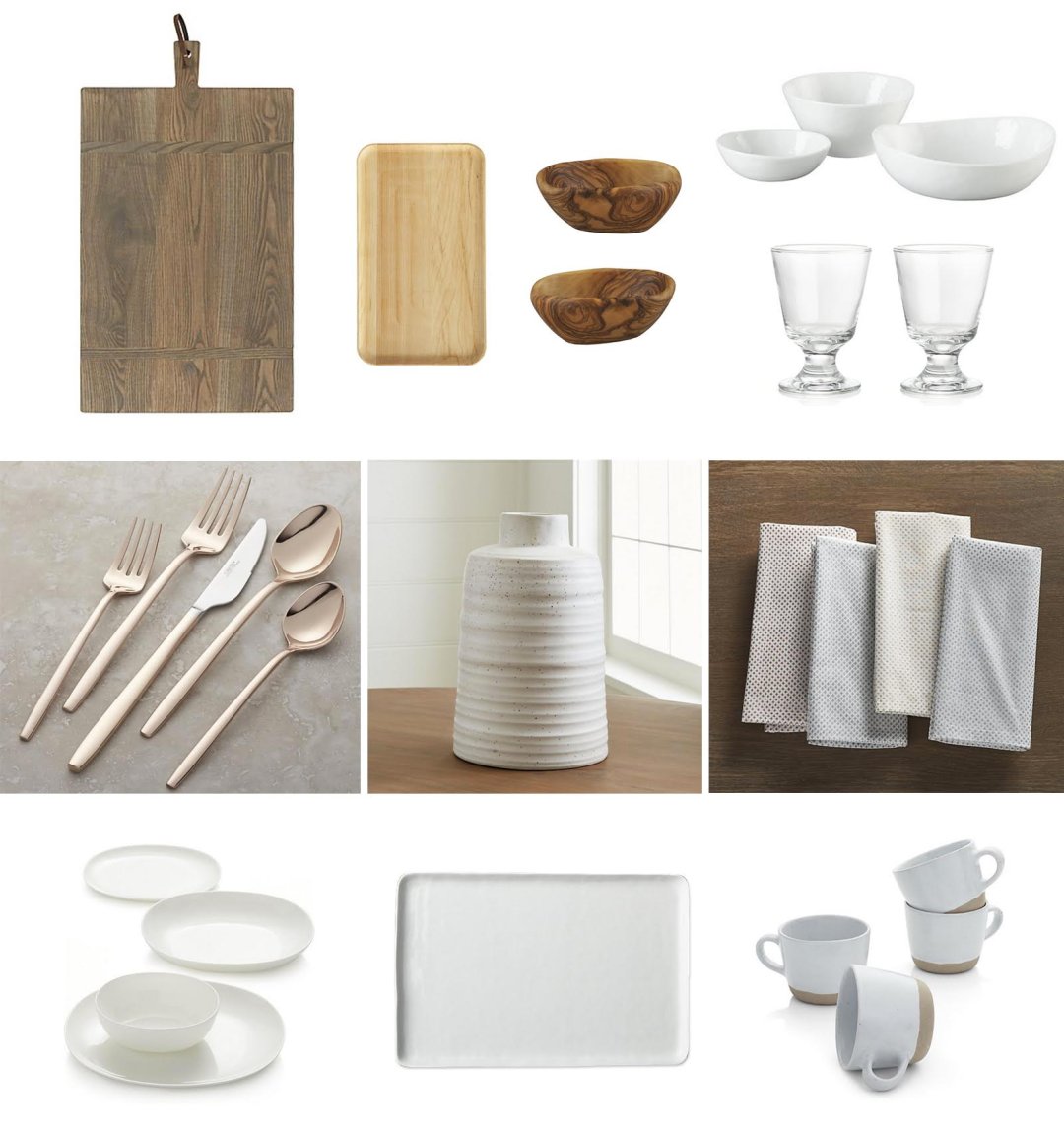 Styling: 100 Layer Cake / Photography: Fondly Forever / Catering: Thyme Cafe & Market