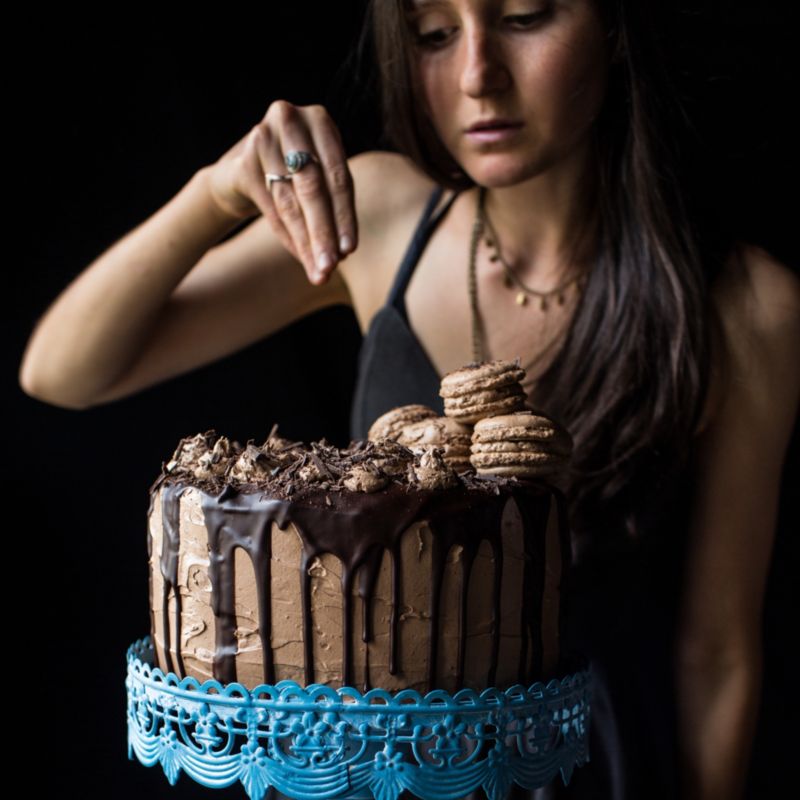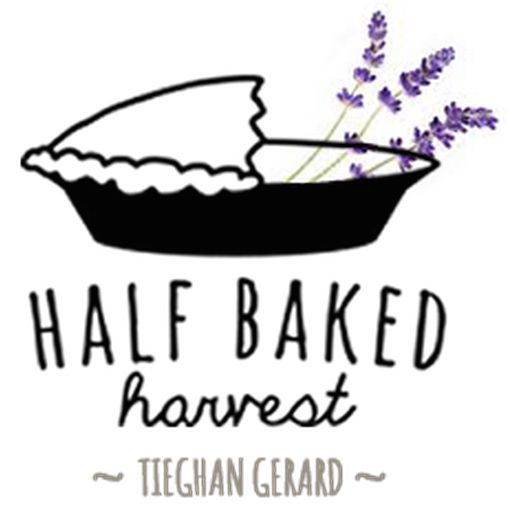 halfbakedharvest.com
This holiday season we've partnered with some of our favorite bloggers who will be showing you new and inspirational ways to bring the holidays home.
Here's a feast that's both merry and bright. We've partnered with Tieghan Gerard, founder of Half Baked Harvest, to throw an ornament party that will fill your home with Christmas cheer and your kitchen with delicious appetizers and cocktails.
There is nothing I love more than Christmas-time!
I think it will forever be my favorite time of year. There is just something about Christmas that makes me happy inside. I have been known to put on Christmas music just get myself in a cheerful mood…even in October!
This Christmas is a special one for me; it's the first Christmas I will spend in my own home. Growing up, Christmas was always a huge deal. Both my mom and I love Christmas, and we always have fun creating wonderful celebrations. That said, my parents have seven kids, therefore the holidays tend to be a bit crazy and hectic…especially come Christmas Eve and Christmas Day!
I am all about the classic traditional Christmas. For me that means, white lights on my tree, stockings hung above the fire and gifts put out late on Christmas Eve, so that when you wake up in the morning, gifts are piled high under the tree. I admit, my expectations are high, but Christmas holds special magic for me, just like a scene out of one of my favorite books.
It has always been my secret dream to host a party like the one I am about to tell you about. A fun, but simple theme-filled party complete with delicious holiday drinks and food for all. Oh, and a cake just MADE for Christmas. You'll see. Yes, I am just a tad excited.
Okay, to start things off, let's talk about the theme of our party. I wanted something fun, and Crate and Barrel has the most gorgeous Christmas ornaments, so naturally a Christmas Ornament Party seemed perfect. Everyone gets to help decorate the tree while sipping festive Cranberry Moscow Mules and diving into deliciously cheesy appetizers.
Perfect.
The Moscow Mule is a classic cocktail, made with vodka, ginger beer and lime juice and served in a gleaming copper mug. I just love the copper mugs—so festive. To add a special holiday twist, I decided to make a cranberry Moscow mule – so easy and SO good. The drinks were a hit all around.
For the appetizers, I wanted to continue to keep things simple, though still festive and a little decadent. I went with Bacon Wrapped Gorgonzola Stuffed Dates (drizzled with sage honey!) and my favorite Apple Crisp Baked Brie! Both appetizers can be prepped in advance of the Christmas party for easy entertaining and umm, you guys, they are always a huge crowd pleasers! I mean anything wrapped in bacon is always a winner. And brie with apple crisp topping? Yes, it tastes just as incredible as it sounds!
I also had mixed nuts to munch on and decorated my appetizer table with ornaments to tie in the theme of the party.
---
TIP: When planning your party, make sure you check with guests to see if they have restrictions. You want to make sure to have food available for everyone to enjoy!
---
While we sipped our drinks and devoured our appetizers, the children in the group (aka my little sister Asher) enjoyed decorating the tree. It couldn't have worked out any better – happy adults, happy Asher!
---
TIP: If you will be having kids at your party, try to have something fun for them to do such as an easy craft. This is a great way to ensure that a good time is had by all!
---
Cranberry Moscow Mule Recipe
Prep Time: 5 Minutes
Total Time: 5 minutes
Ingredients
Crushed ice or ice cubes
1/3 cup 100% cranberry juice
¾ cup chilled ginger beer
2 ounces vodka
1 tablespoon lime juice
Cranberries or candied cranberries, fresh limes + mint, for garnish
Directions
Fill your Moscow Mule mug halfway with ice. Add the cranberry juice, ginger beer, vodka and lime juice. Stir to combine and garnish with cranberries, limes and mint. Drink up!
Bacon Wrapped Gorgonzola Stuffed Dates Recipe
Prep Time: 20 minutes
Cook Time: 20 minutes
Total Time: 40 minutes
Serves: 6-8
Ingredients
16 medjool dates
8 slices thin cut bacon, cut in half lengthwise
4 ounces gorgonzola cheese
1/4 cup toasted walnuts, chopped
1/3 cup honey
6 fresh sage leaves
Directions
Preheat the oven to 400 degrees F. Line a rimmed baking sheet with foil.
Slice the dates in half lengthwise, being careful not to slice the date all the way in half. Remove the pits of the date.
In a bowl, mix together the gorgonzola cheese and walnuts. Spoon the cheese mixture into the pitted dates being careful not to over stuff the dates with cheese. Push the dates together to seal.
Grab the bacon and wrap each date tightly. Place the dates on the prepared baking sheet. Bake for 20-25 minutes or until the bacon is crisp. Some of the cheese will ooze out, but don't worry, they will still be delicious!
While the dates are baking, add the honey and sage to a small saucepan and set over medium low heat. Simmer for 10 minutes.
Serve the dates drizzled with the sage honey.
Apple Crisp Baked Brie with Pomegranate Recipe
Prep Time: 10 minutes
Cook Time: 10 minutes
Total Time: 20 minutes
Ingredients
2 (8 ounce) wheels of Brie
1 cup old fashioned oats
2 tablespoons brown sugar
1/4 teaspoon salt
1/2 teaspoon cinnamon
3/4 cup pecans, chopped
6 tablespoons cold butter, cubed
1 apple (peeled), seeded and cubed
Arils from one pomegranate
Crackers, for serving
Directions
Preheat oven to 350 degrees F. Line a baking sheet with parchment paper.
Place the rounds of brie on the parchment paper. In a medium bowl, mix the oats, brown sugar, salt, cinnamon and pecans. Add the butter and use your hands to incorporate the now softened butter into the dry mixture. You just want everything to be moist. Mix in the apples.
Spread the apple mixture over top of the brie and around the sides.
Bake 20 to 25 minutes or until the crisp topping is browned. Carefully transfer to a serving plate. Serve topped with fresh pomegranate arils, with crackers or toasted bread.
What comes next after the appetizers? The main course, of course! Get the recipes for Pancetta Wrapped Beef Tenderloin, Chestnut Soup with Sage Pesto, Parmesan and Thyme Roasted Acorn Squash, and Crispy Roasted Potatoes with Oregano Salt.