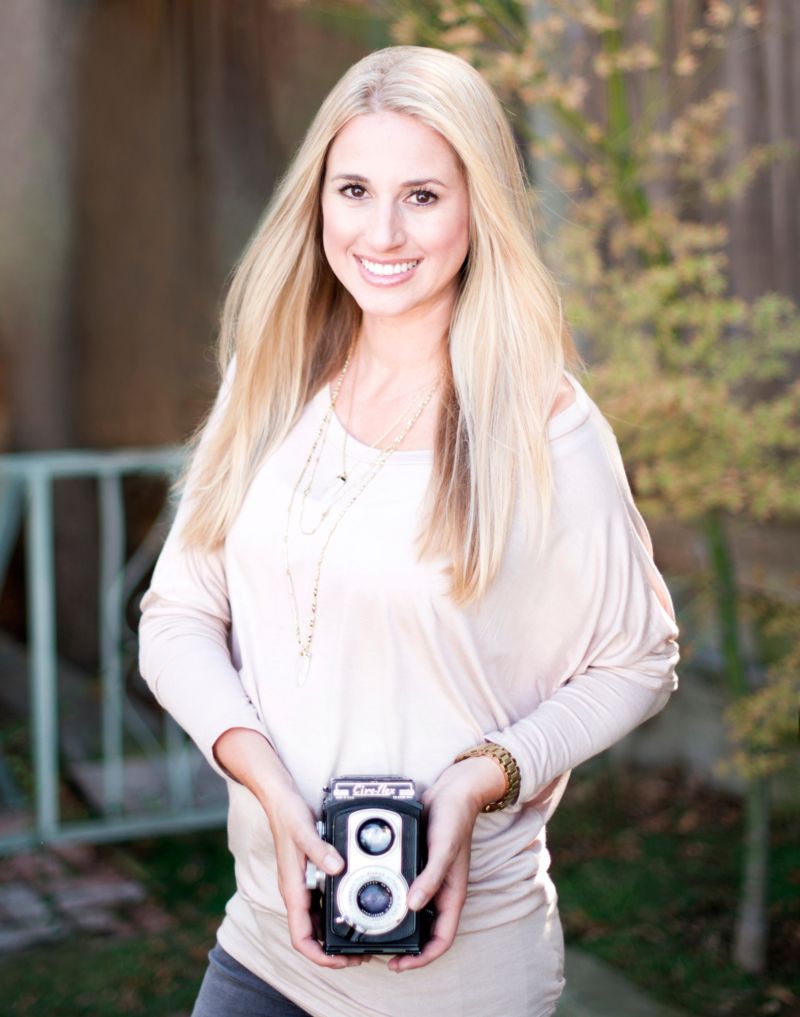 mysplendidliving.com
This holiday season we've partnered with some of our favorite bloggers who will be showing you new and inspirational ways to bring the holidays home.
Into the woods we go. When family and friends gather at the table this Christmas, make sure they are sitting down to a tablescape that truly celebrates the season. We've partnered with Brie Matulich, founder of My Splendid Living, to create a Christmas tablescape not only inspired by nature but also by the bright and joyful colors of the season.
Growing up in a home full of artists, the holidays always inspired extensive decorating in an effort to make each Christmas the best one yet! Every holiday season my family gathers to plan our Christmas dinner, from the tablescape and mantel décor to cocktails and dessert. The holidays bring us together and inspire us to try new recipes, experiment with Christmas tablescape themes and decorate every empty corner of the house! I believe working together to make our festive visions come to life is the most enjoyable part of our family tradition. Plus, the delicious scent of Christmas dinner, the beautiful sounds of carolers, and the visual play of twinkle lights and décor always fill me with that wonderful sense of Christmas cheer.
This year's splendid Christmas tablescape idea was enriched by Crate and Barrel's nature-inspired Christmas collection, setting a woodland display for "Christmas Among the Firs." At this woodsy Christmas gathering, our table decorations emphasized natural textures, graphic patterns, and bold pops of Christmas color.
At dusk, on a farm table set among the twinkle-lit trees, our table offered a cozy and welcoming holiday vibe.
The center of our table featured the Beckett Natural Linen Table Runner, the Long Needle Pine Garland, and three small Pine Trees for a bit of height and texture.
We set the table with natural earthy tones, using the Acacia Wedge Server Platters as chargers to give some height and depth to our place settings. Adding a touch of holiday brightness, we layered in a mix of the Nordic Snowflake patterned plates and bowls and the Red and White Marin Dinnerware.
Adding to our woodland theme, we rolled up the Helena Dark Natural Linen Napkins inside Pine Bough Napkin Rings adorned with faux pine needles and cranberries.
Tall Camille Wine Glasses and the London Glass Taper Candle Holders with crisp white candles added elegance to the table. Final touches included small Stump Wood Place Card Holders at each setting and cozy Nicholas Red and White Throws to keep guests toasty through the cool starry evening.
As friends and family arrived, we toasted each other with a refreshing libation called The Christmas Lady, served in a Camille Champagne Coupe glass and topped with egg white foam and rosemary sprig garnish. This gin cocktail warms the soul and is always a perfect partner for a delicious hors d'oeuvre.
Seared Beef Tenderloin and Horseradish Crostini served on a beautiful Wood Marble Square Platter was our simple, savory hors d'oeuvre.
The Christmas Lady Cocktail Recipe
The Christmas Lady was crafted by my good friend Sara Scroggins, who is a professional mixologist from The Basin restaurant in Saratoga, CA. What makes this cocktail so delicious is the homemade Rosemary Simple Syrup that adds a fresh herbal note of holiday flavor.
Ingredients for Christmas Lady
1.5 ounces gin
0.75 ounces triple sec
1 ounce (or 1 egg) white
0.75 ounces fresh lemon juice
Sprig of rosemary, to garnish
0.75 ounces rosemary simple syrup
Directions
Combine all ingredients together in mixing glass. Dry shake (shake without ice) all ingredients for 30 seconds. This makes the egg white frothy and creates a silky texture in the cocktail. Add ice and shake once more. Strain into Crate and Barrel's Camille Champagne Coupe glass. Garnish with a sprig of rosemary.
Ingredients for Rosemary Simple Syrup
Makes 1.5 cups of syrup
5 to 7 sprigs of rosemary
1 cup fine grain sugar
Directions
Blanch sprigs of fresh rosemary in boiling water for 1 minute. Stop cooking by dunking sprigs in an ice bath. Pick rosemary needles off of the branches and add to blender with  sugar, and 1 cup boiling water. Blend until ingredients are incorporated. Pour through a fine mesh strainer. Bottle and store.
(If you don't like rosemary and you want to use a more delicate herb, such as mint or basil, only blanch for 30 seconds.)
Beef Tenderloin and Horseradish Crostini Recipe
Ingredients for Beef Tenderloin
2 pounds beef tenderloin
3 tablespoons olive oil
Pinch of kosher salt and ground black pepper
Directions
Preheat oven to 550 Degrees Fahrenheit
Place beef tenderloin on a baking sheet, drizzle with olive oil and season with salt and pepper. Rub olive oil and seasoning evenly over the meat.
Roast tenderloin until an internal thermometer reads 125-150 Degrees Fahrenheit.
For rare to medium rare, about 20 minutes.
Remove from the oven, tent with aluminum foil and let rest until it reaches room temperature, at least 20 minutes.
Transfer to a cutting board and thinly slice and refrigerate.
Ingredients for Horseradish Cream
1/2 cup (4oz) whipped cream cheese room temperature
2 tablespoons prepared horseradish
Directions
In a small bowl, whisk together the cream cheese and horseradish.
Ingredients for Crostini Toast
1 to 2 baguettes of sweet French bread (about 20 baguette slices)
Olive oil, to brush the bread
Directions
Preheat oven to 400 Degrees Fahrenheit. Slice baguette at an angle and brush with olive oil. Place bread on a cookie sheet and put roast in the oven at 400 Degrees Fahrenheit for 2 minutes or until slightly brown. Watch carefully to avoid burning.
Assemble Crostini by spreading the horseradish cream to each crostini and topping it with slices of beef tenderloin. Garnish with chopped chives and serve cold.
Want more Christmas tablescape ideas? Make sure to check out the Holiday section of our blog for inspiration throughout the season!