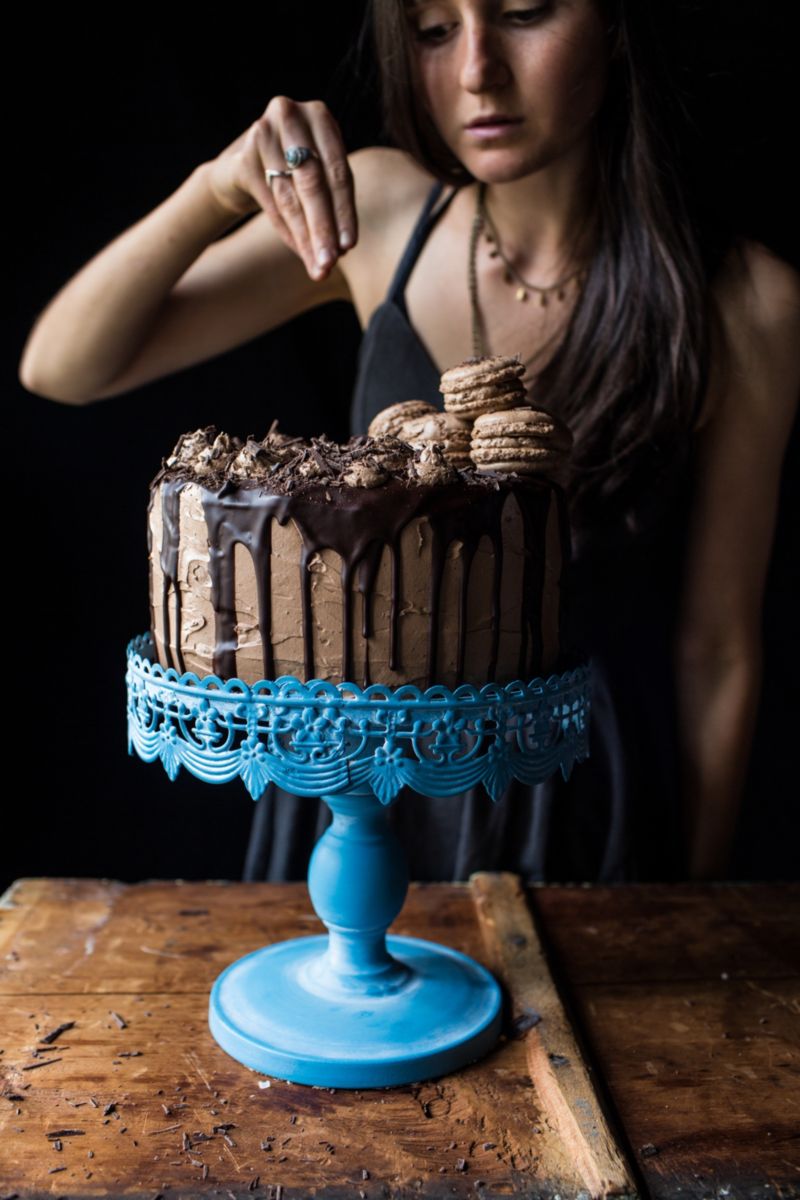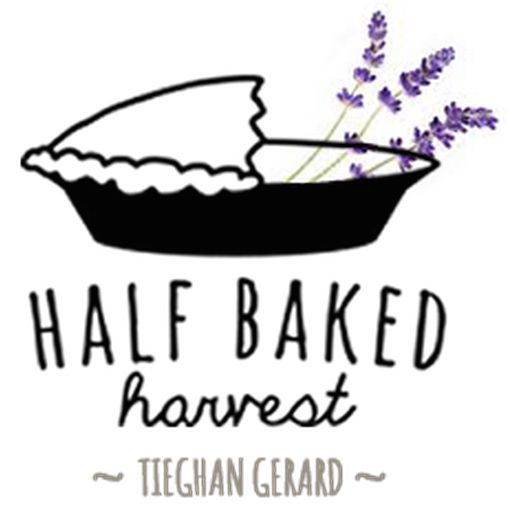 halfbakedharvest.com
Celebrating Cinco de Mayo? We've partnered with Tieghan Gerard, founder of Half Baked Harvest, to create a menu of Carne Asada Tacos and Mango Passion Fruit Margaritas that will make any day feel like a fiesta.
The time has finally come to talk about Cinco de Mayo, aka one of my favorite food-filled holidays. Anyone who knows me, knows that I love any and all holidays, but Cinco de Mayo is one of my favorites… and yeah, that has everything to do with the food!
I cannot lie; I've actually been looking forward to celebrating Cinco de Mayo since Christmas. And I am totally one of those people that really celebrates. I don't have a huge party or anything, but I always prepare a Mexican feast complete with at least one guacamole, one salsa, drinks, two or three different kinds of tacos and plenty of desserts. I know, I know, it may seem like a bit much, but I kind of love Mexican food, and Cinco de Mayo is just a fun way to go all out with it.
Today I am sharing two of my favorite Cinco de Mayo recipes, Carne Asada Tacos and Mango Passion Fruit Margaritas. I mean tacos and margaritas just go hand and hand, don't you think??
I have to put it out there that tacos may just be one of my favorite foods. There are just so many great taco combinations.
OK, ok and margaritas are most definitely not a bad thing either.
So let's start with the tacos. Carne asada is a classic Mexican dish. It's marinated steak, seasoned with citrus and spices and then grilled, sliced and served either over rice, fries or inside a soft taco. It's super simple to prepare and great for the warmer months ahead. I paired my carne asada with grilled pineapple, cheese, salsa and avocado… THE BEST.
Okay, now for the really fun recipe…aka the margaritas. Oh these margaritas… they're everything… sweet, tangy, boozy and just delicious. They'll make you feel like you've been whisked away to a tropical island. YESSS!
Sooo, what do you think? Cinco de Mayo + these tacos + a couple of margaritas??
Done and DONE!
Carne Asada Tacos Recipe
Prep Time: 30 minutes + 1 hour to marinate
Cook Time: 15 minutes
Total Time: 45 minutes + marinating time
Serves: 6 
Carne Asada
1 1/2 pounds flank steak or skirt steak
4 cloves garlic, minced or grated
1/2 cup fresh cilantro, chopped
zest + juice of 1 lime
1/4 cup olive oil
1/3 cup fresh orange juice (about 1 orange)
2 teaspoons chili powder
1 teaspoon chipotle chili powder
1/2 teaspoon salt
Spicy Tomatillo Sauce
6 tomatillos, skins removed
4 jalapeños
6 cloves garlic, skin on
3 tablespoons fish sauce (can sub soy sauce, but fish sauce it best)
1 tablespoon honey
Juice + zest of 1 lime
Grilled Pineapple
1 small pineapple, cored and cut into sticks
1 tablespoon olive or coconut oil
2 teaspoons brown sugar
For Serving
Store bought or homemade pico de gallo
Sliced avocados
Guacamole
Shredded cheddar or cajita cheese
Shredded lettuce, sliced radishes + jalapenos
Directions
In a large gallon size zip-top bag, combine the ingredients for carne asada and toss to combine. Seal and chill at least 1 hour or up to 12 hours.
Meanwhile, prepare the tomatillo sauce. Preheat the broiler to high. Line a baking sheet with parchment. Add the peeled tomatillos, jalapeños and garlic and place under the broiler for 3-5 minutes, turning once or twice or until the tomatillos and jalapeños are mostly charred all over. Remove from the oven and let cool slightly. Once cool enough to handle, remove the seeds from the jalapeños and discard. Remove the skins from the garlic and discard.
Add the tomatillos, jalapeños and garlic to a blender or food processor. To the blender, add the fish sauce, honey, lime zest and lime juice. Blend until mostly smooth. Pour into a glass jar or serving bowl. Cover and store in the fridge until ready to serve. The sauce can be stored for at least a week in the fridge.
When ready to cook the meat, heat a grill or grill pan to high heat.
Once hot, remove the steak from its marinade and sear the steak for 5-8 minutes, flip and sear another 5 minutes or until your desired doneness is reached. Remove the steak and allow to rest 5 minutes.
Toss the sliced pineapple with the olive oil and brown sugar. Place on the grill and grill until golden and lightly charred.
To serve, slice steak thinly against the grain. Serve the steak in warm tortillas. Top with grilled pineapple and the spicy tomatillo sauce. Serve along side your desired toppings. EAT!
Mango Passion Fruit Margaritas Recipe
Big Batch Margaritas
1 1/2 cups (12 ounces) silver tequila
5 cups ripe (fresh or frozen) diced mango, thawed if frozen
3/4 cups fresh lime juice
1/4 cup agave nectar (may also use honey)
2-3 passion fruit, pulp + juice removed
To make just ONE drink
1 1/2 – 2 ounces silver tequila
1 cup ripe (fresh or frozen) diced mango, thawed if frozen
1 ounce fresh lime juice
1 tablespoon agave nectar, or more to taste
1 passion fruit, pulp + juice removed
Chili powder or salt, for the rim
Directions
In a blender, combine the tequila, mango, lime juice and agave nectar. Blend until completely smooth. Stir in the passion fruit juice and pulp. Pour margaritas into a pitcher and chill in the fridge until ready to serve.
To serve, salt the rim of your glass and pour in your margarita. DRINK!
Want more margarita ideas? Check out this jalapeño margarita by Love and Lemons.