Cocktail Party: New Twist on the Classics
Go ahead, invite people over. Our ready-to-host menus are impressive and delicious—and easy to pull off, we promise. Read on for recipes, chef's tips, presentation tricks and shortcuts. Who's going to have fun at this party? You.

crateandbarrel.com
Cocktail Party 
Maybe you have a dinner date with friends coming up, or theater tickets with your favorite neighbors, or you're just in the mood to get the whole gang together. In any case, it's a great excuse to host a low-effort, high-glam-factor classic cocktail party. Our menu centers around six recipes that put a new twist on time-tested drinks, and we're serving them alongside a spread of sophisticated store-bought bites.
Mix all six or pick just a few. They're easy, we promise.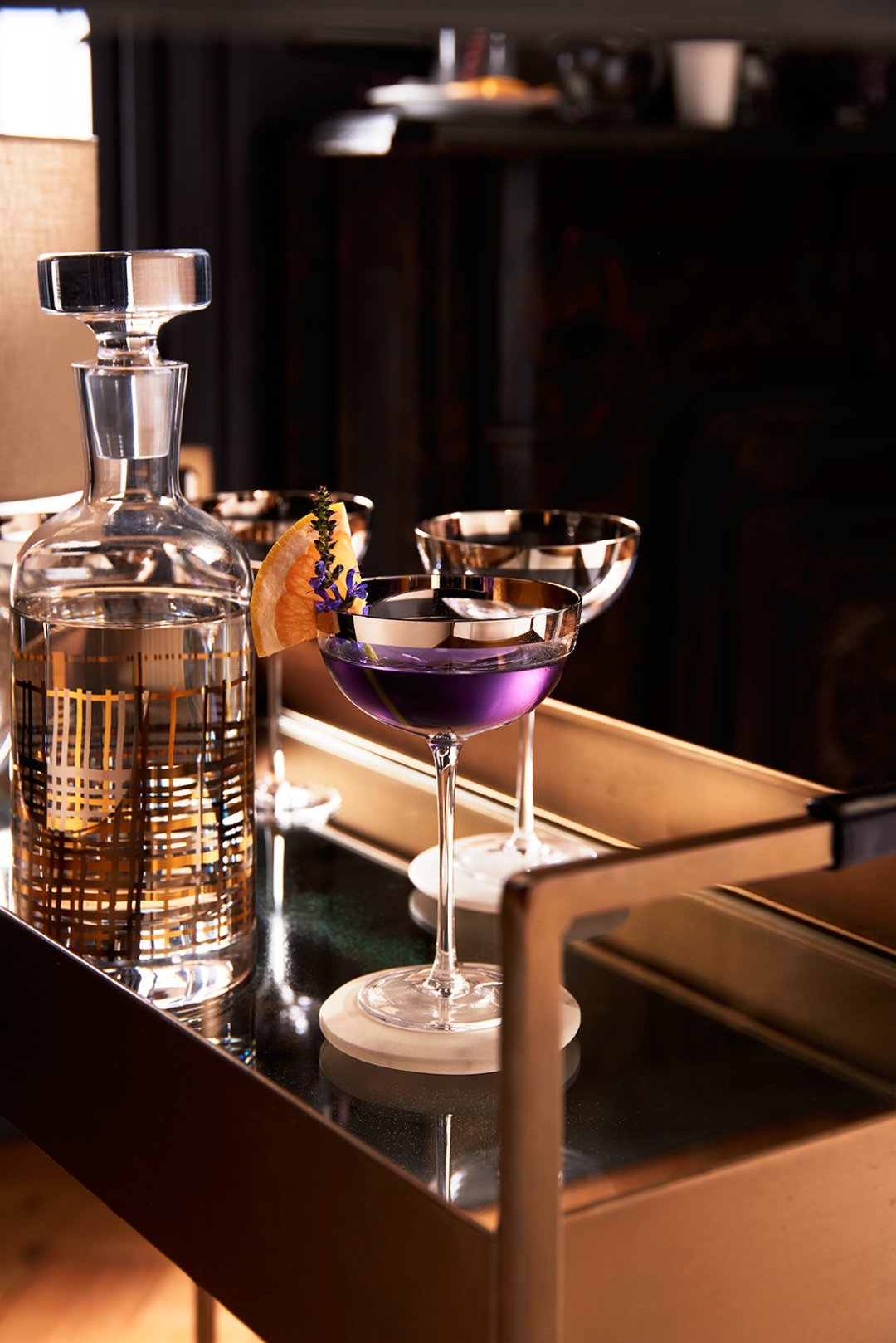 Violet's Fall
Who could resist this color? Fans of the Aviation gin-and-crème-de-violette cocktail will want to try our tequila-laced update with a bright dash of ruby red grapefruit liqueur.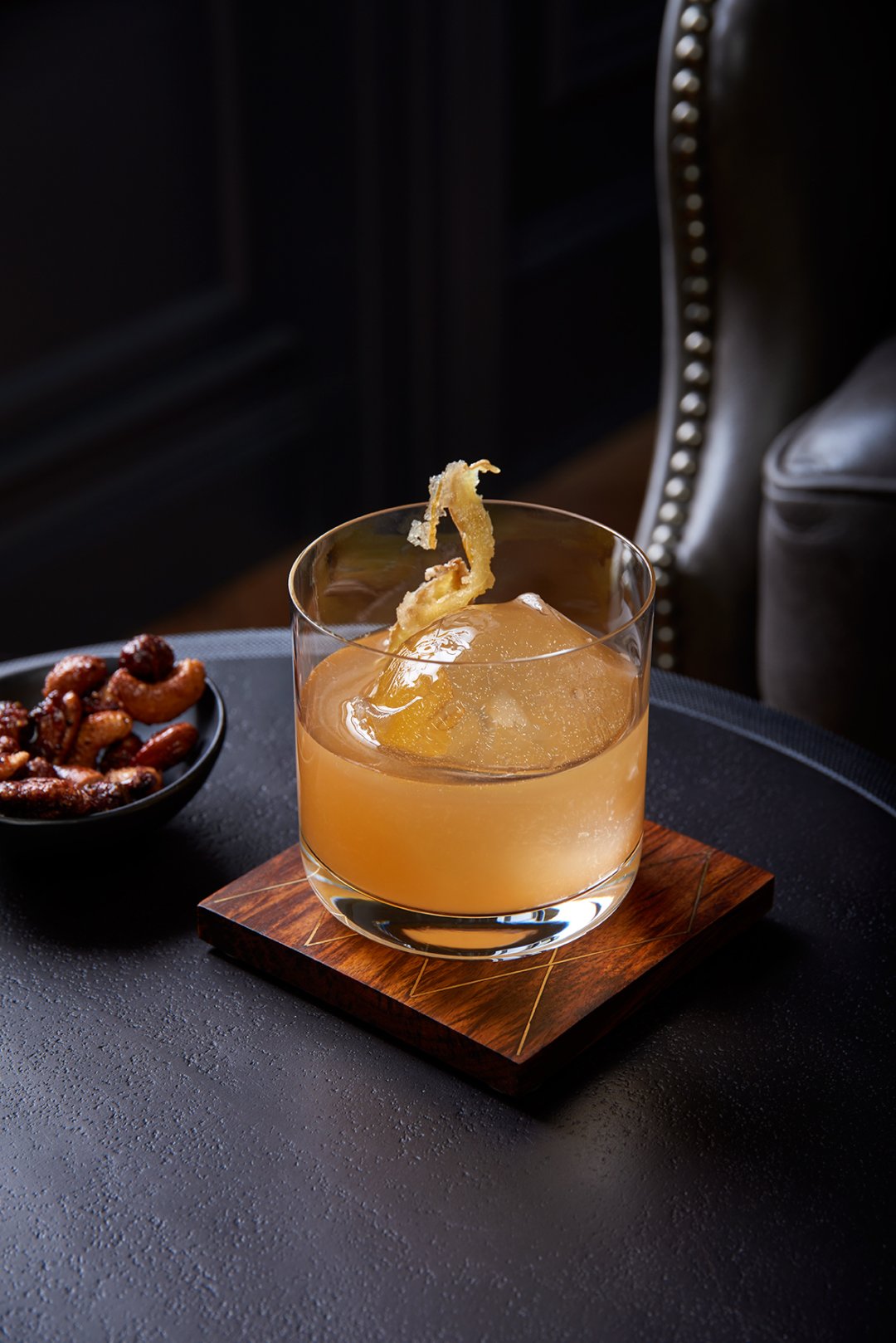 Fools Rush In
Inspired by go-to brown spirit drinks like the Whiskey Sour and the Manhattan, this cocktail stays true to the spicy flavor of rye whiskey—but gets a drinkable update with a few sweet additions (think pear liqueur).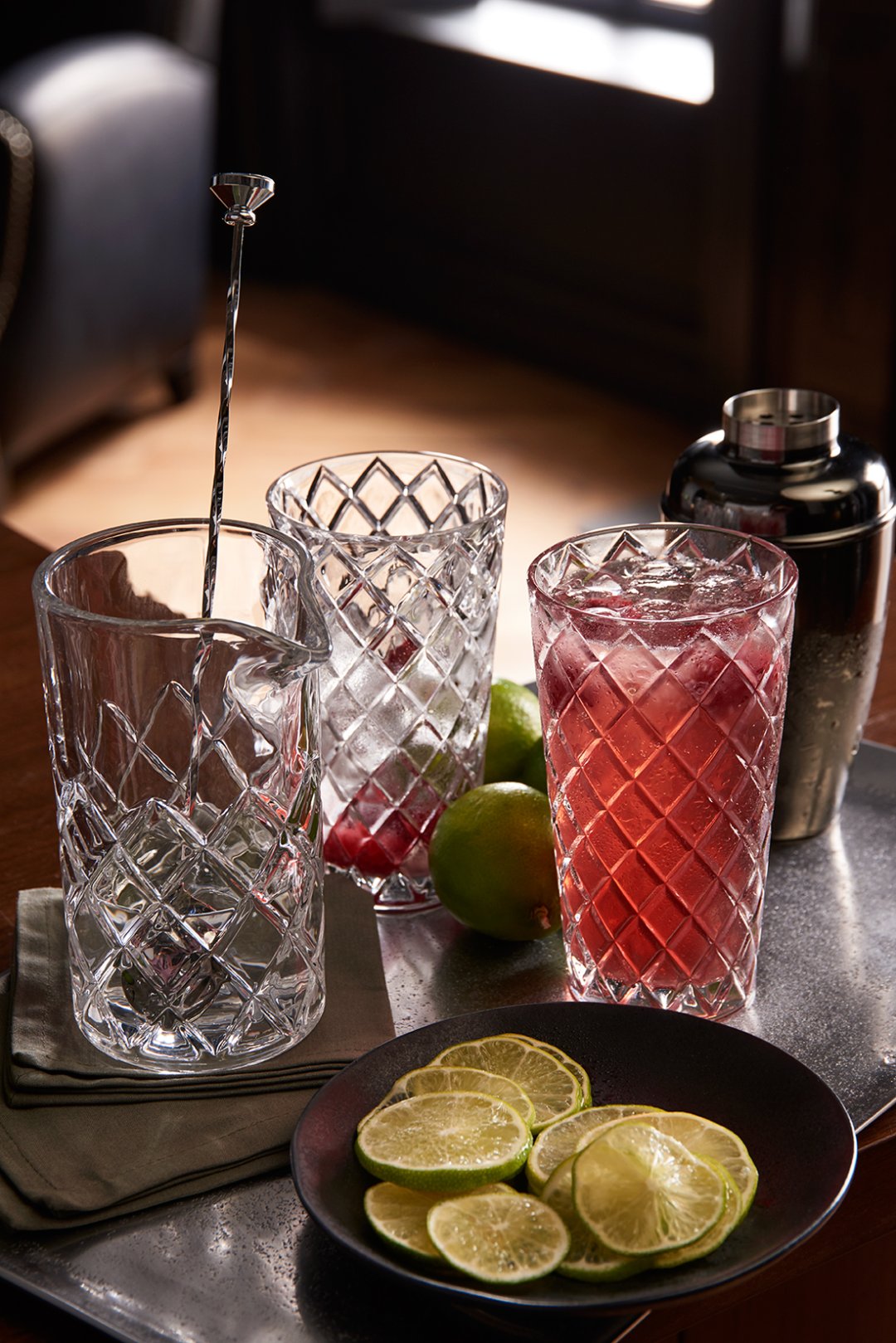 Briar Patch
We've updated the old-school Daisy cocktail with raspberry liqueur and Falernum--a rum-based cordial with hints of cinnamon and clove--for a subtle nod to fall.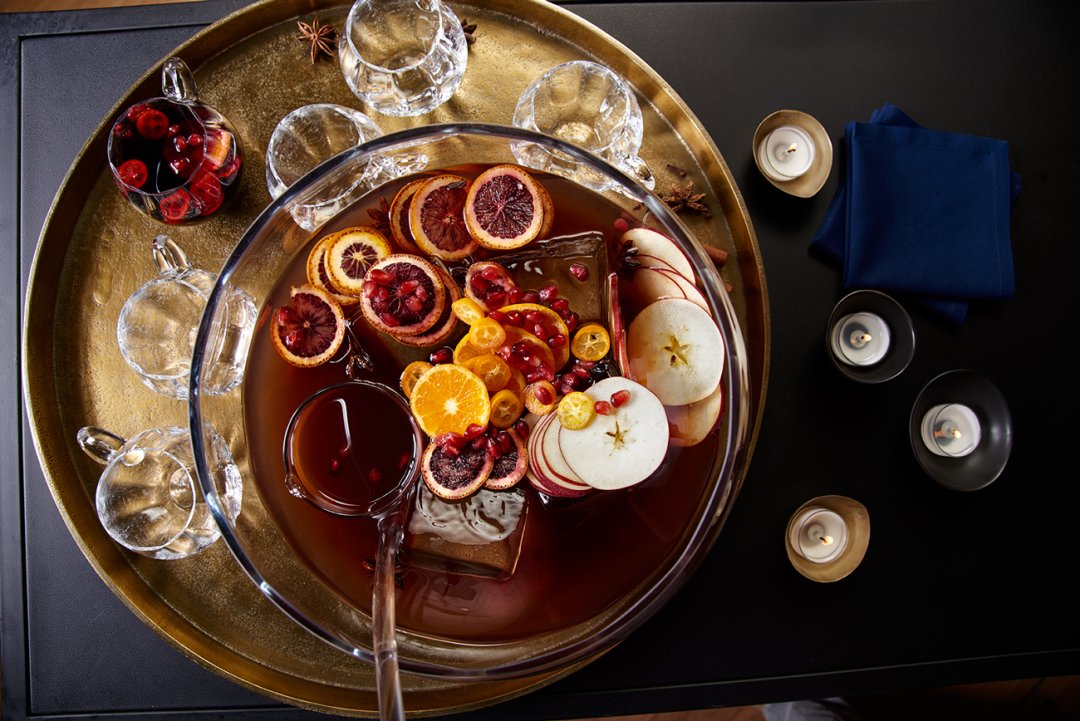 Passion Punch
Apple cider and homemade spiced grenadine add seasonal flare to our bourbon-based punch.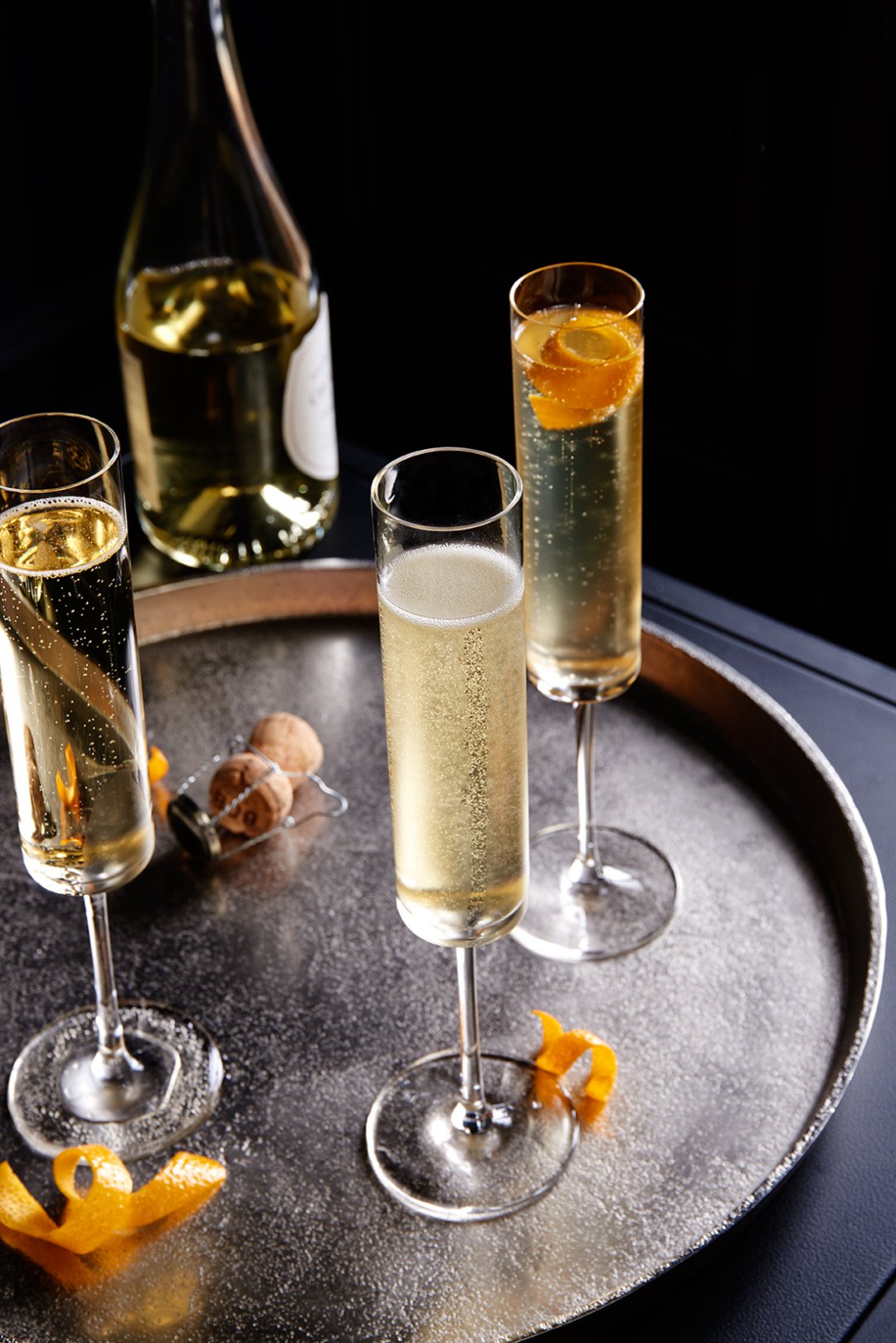 Late Blossom
The supreme ease of this elegant, more interesting take on the Champagne cocktail makes up for the fact that it's the only one on our list you can't batch ahead of time.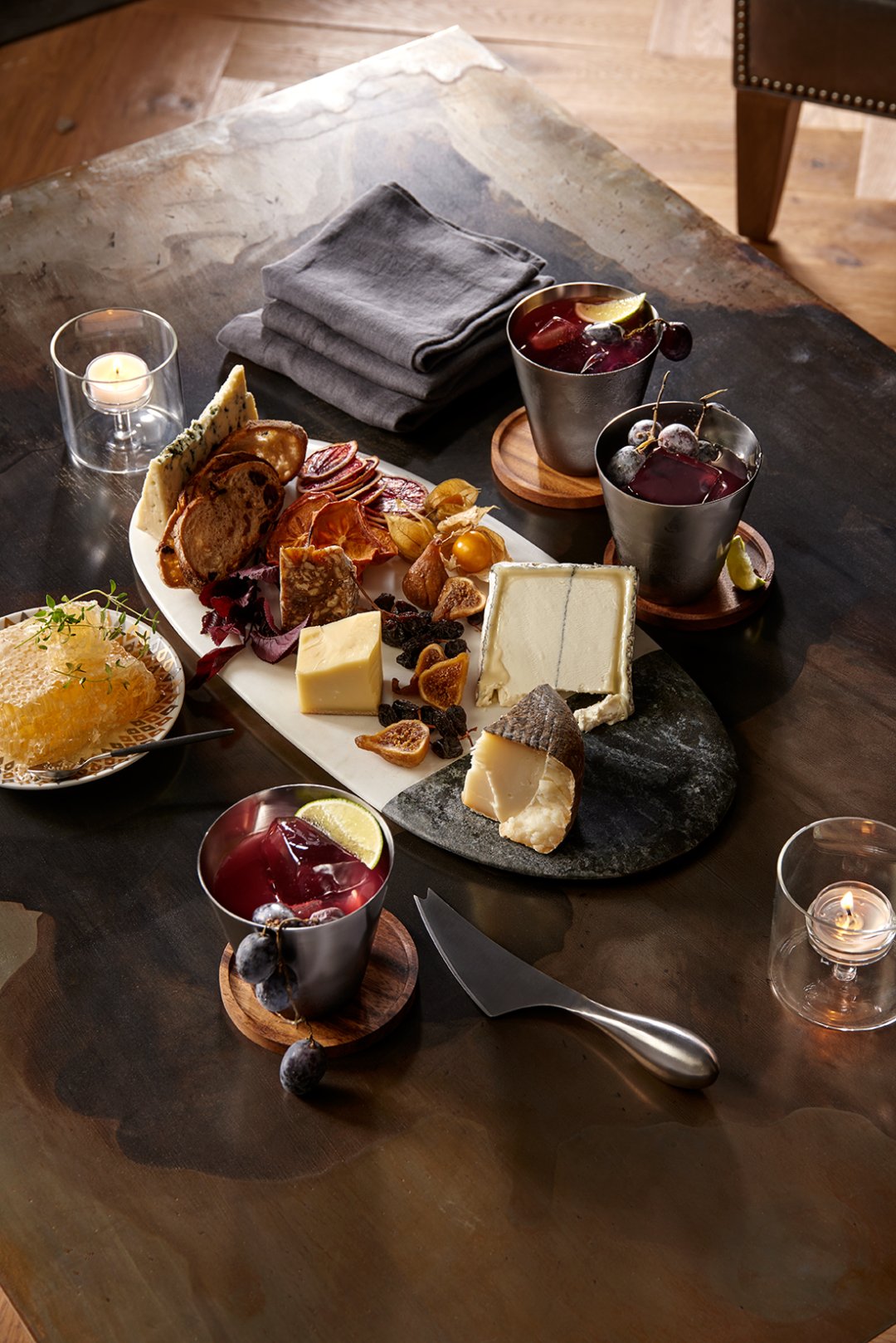 Concord Mule
Adding a little grape juice brings some fruity fun to the well-loved Moscow Mule, and the classic mug presentation is always a hit
Party Tip: Not into playing bartender all night? Batch drinks into group-size quantities several hours before the party, then let guests serve themselves from chilled decanters.
Master the presentation and you'll serve these snacks for years.
Charcuterie and cheese boards: the classic, crowd-pleasing cocktail party fare that everyone's happy to see. Present a balanced and beautiful spread with our menu suggestions for just the right mix of meats, cheese and accompaniments.
Chef's Tip: For maximum flavor and enjoyment, allow cheeses to sit out and come to room temperature for at least two hours before party time.
Party Tip: Use cheese markers to list the name, origin and type of milk for each cheese.
Find more CrateParty menus in the entertaining section of our blog, plus find everything you need to host on crateandbarrel.com.