Plating a gorgeous crudite spread is a colorful, easy affair
By: Tasting Table for Crate and Barrel
When you're preparing for a party, a food processor can be your best friend, easily whipping up crowd-friendly dips like this herbaceous green goddess-based version that's laced with tahini for extra richness.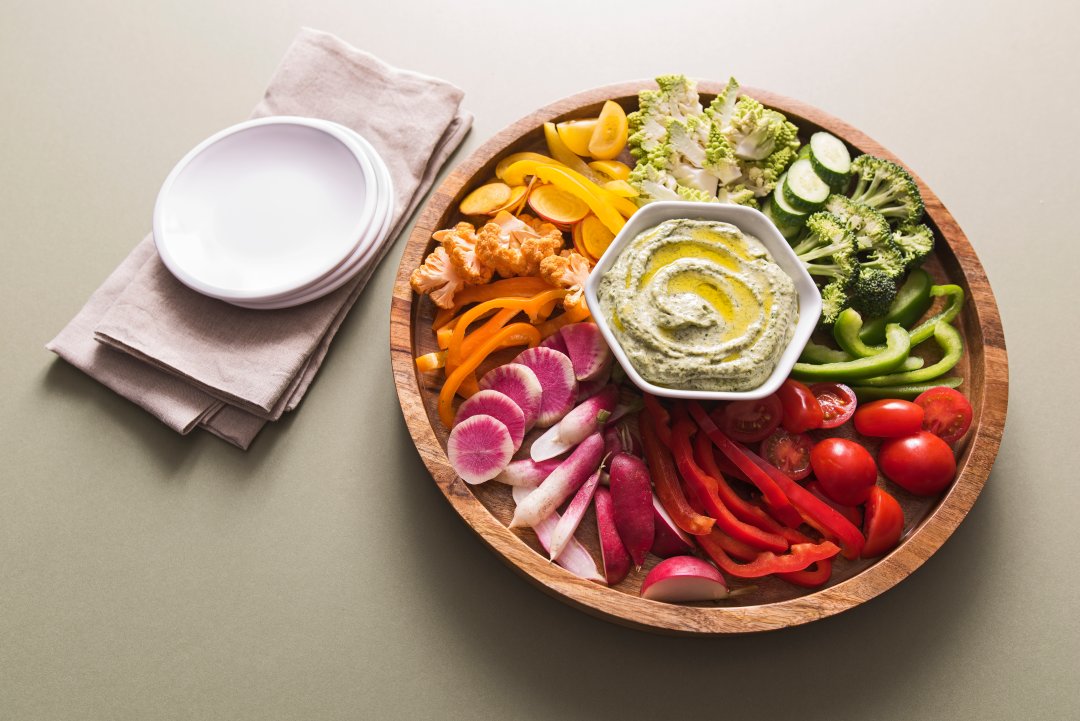 Just blitz Greek yogurt, olive oil, sesame paste and fresh herbs in a 12-cup capacity Cuisinart, and you'll have a smooth, creamy spread that's perfect for dipping crunchy, color-blocked crudite such as radishes, red pepper and cherry tomatoes (but that's just one of the gorgeous combos). Spoon the dip into a versatile glass bowl, arrange the sliced vegetables on a handsome wooden platter and pour yourself a drink. It's party time.
Get the complete recipe at TastingTable.com.