Inside DIFFA's 20th Annual Dining by Design
We're thrilled to give you an inside look at our installation for one of the design industry's largest and most anticipated fundraisers to fight against HIV/AIDS. Sharing a space with the Architectural Digest Design Show, which attracts 40,000 visitors, DIFFA's Dining by Design supports hundreds of nonprofit organizations around the country.
crateandbarrel.com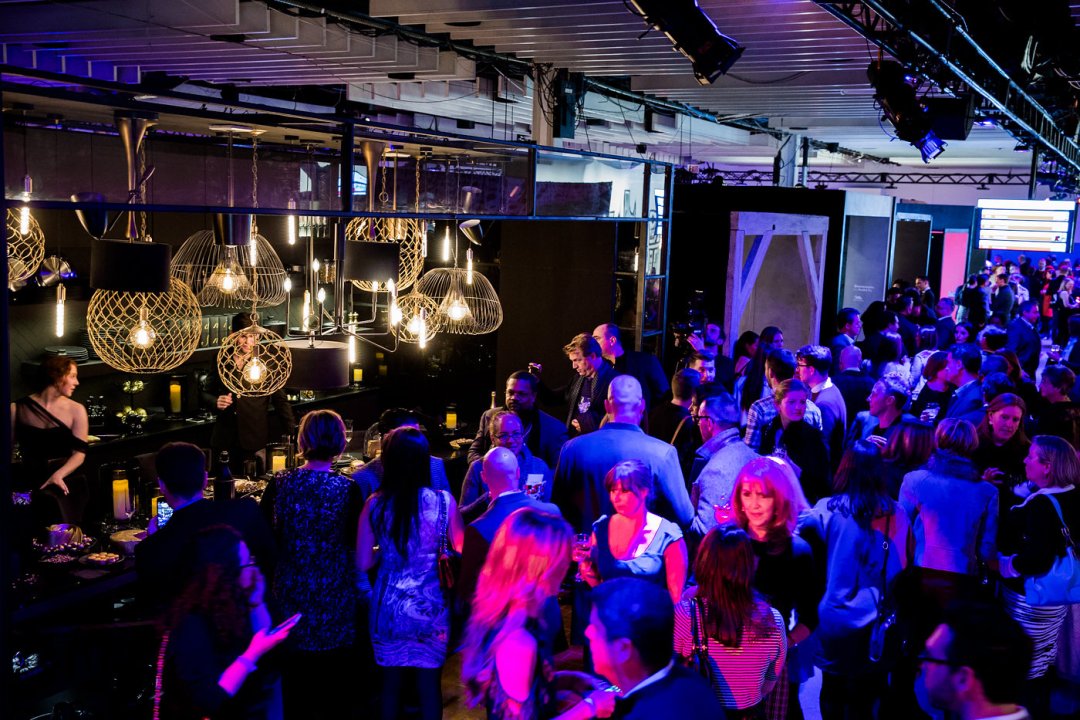 On Thursday, March 16 in New York City, Design Industries Foundation Fighting AIDS (DIFFA) hosted their annual Cocktails by Design party at Pier 92, which centers around innovative design showcases and cocktails for a cause. This year we participated alongside 50 other booths from creative individuals and design-oriented companies, and we kept the party going with our midnight black kitchen concept.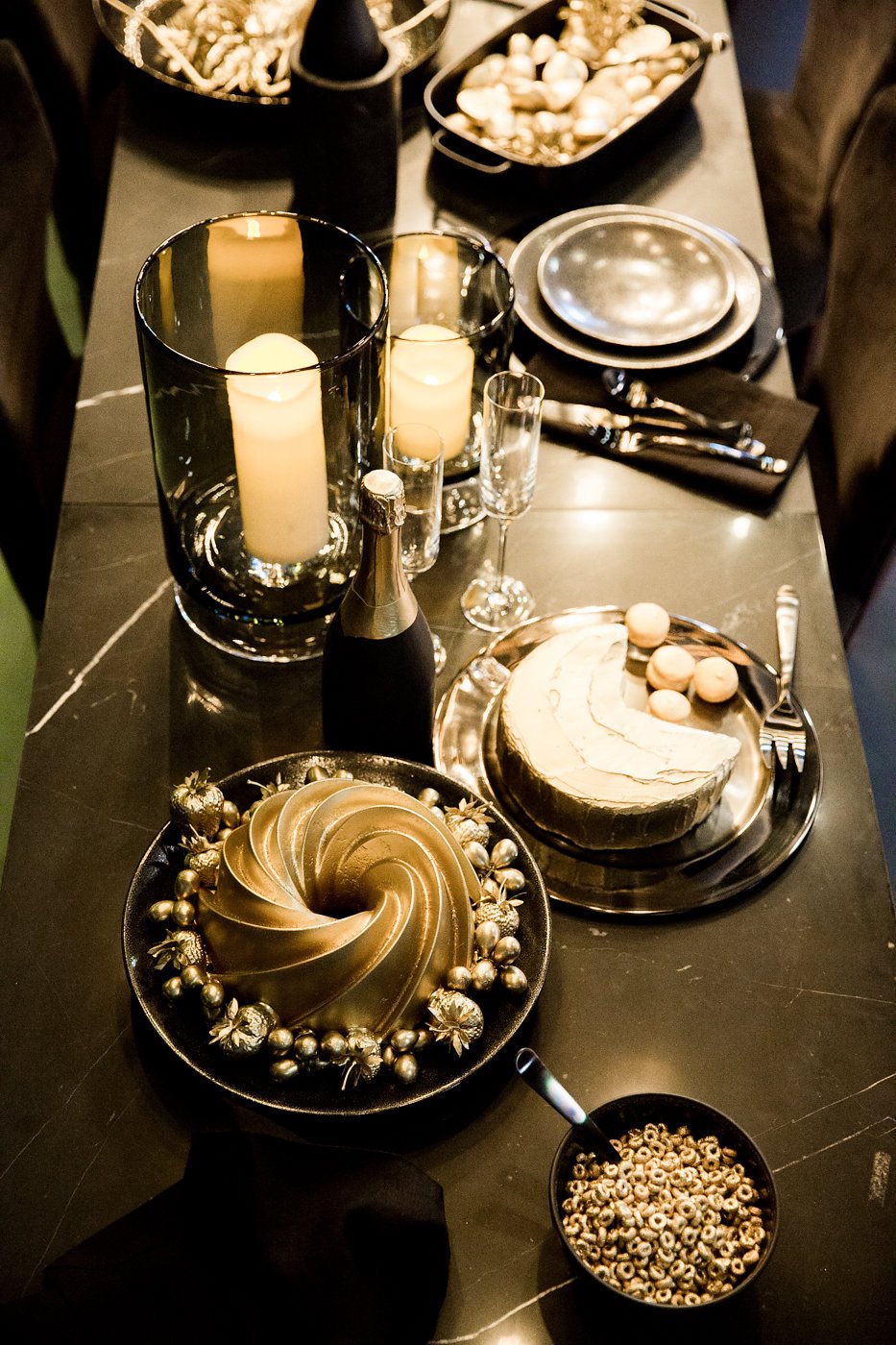 Meet Midnight Snacks: a lavishly dark kitchen garnished in gold.
Our trend story? Exploring moodier palettes in a fun and unexpected way. For our booth, we created the look of a luxe black kitchen at midnight, layering in dark marble and metallic touches with a definite wink.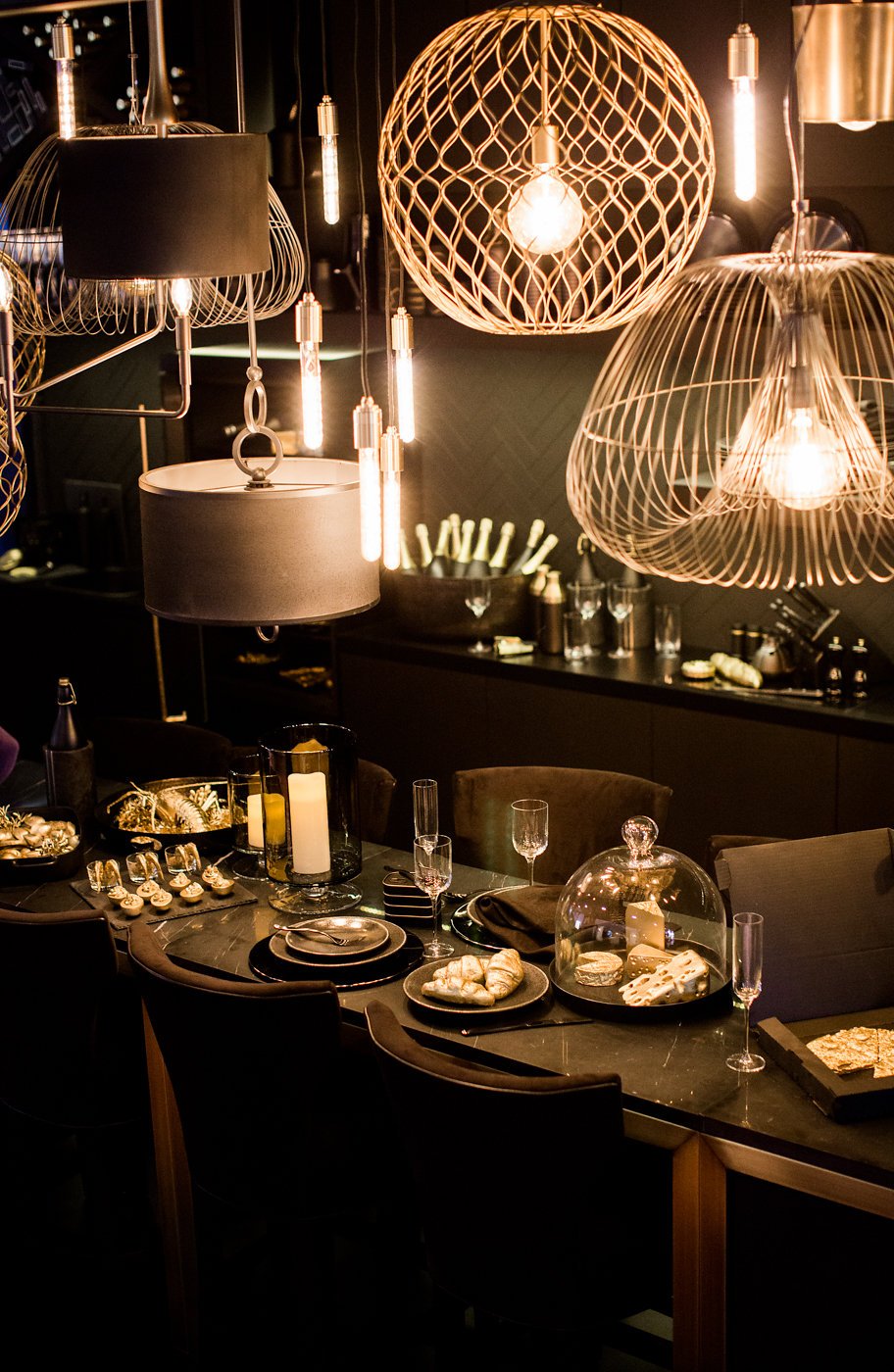 Who knew winding down could be so decadent?
Over 1,000 design industry influencers and guests attended the preview party, which is a kick off to a weekend of public viewing followed by a gala dinner on Monday for more than 700 design VIPs.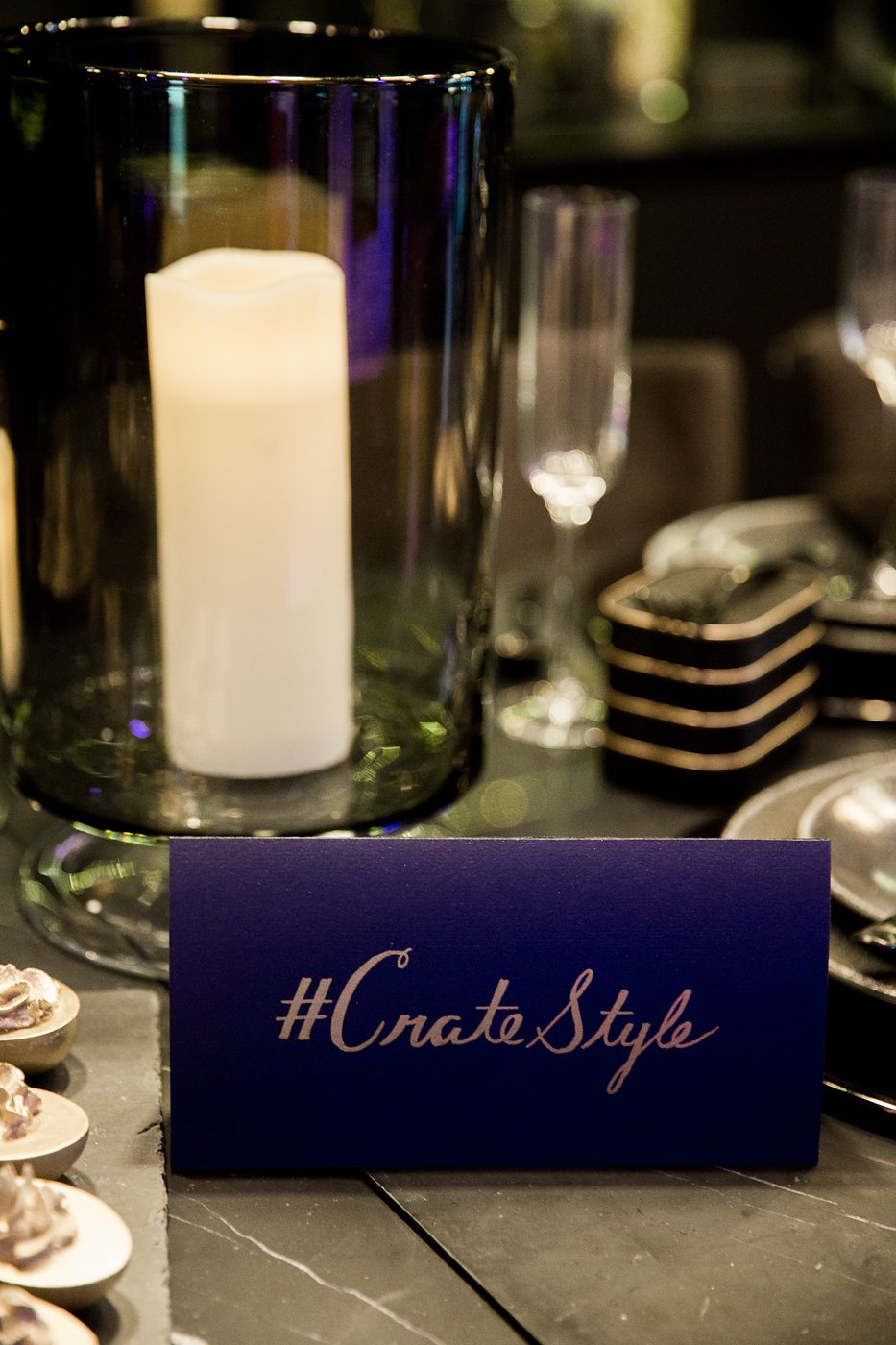 The interactive booth entertained guests with dancers who served gold macaroons and personified the inspiration behind the installation: an intimate after-party following an epic night of entertaining.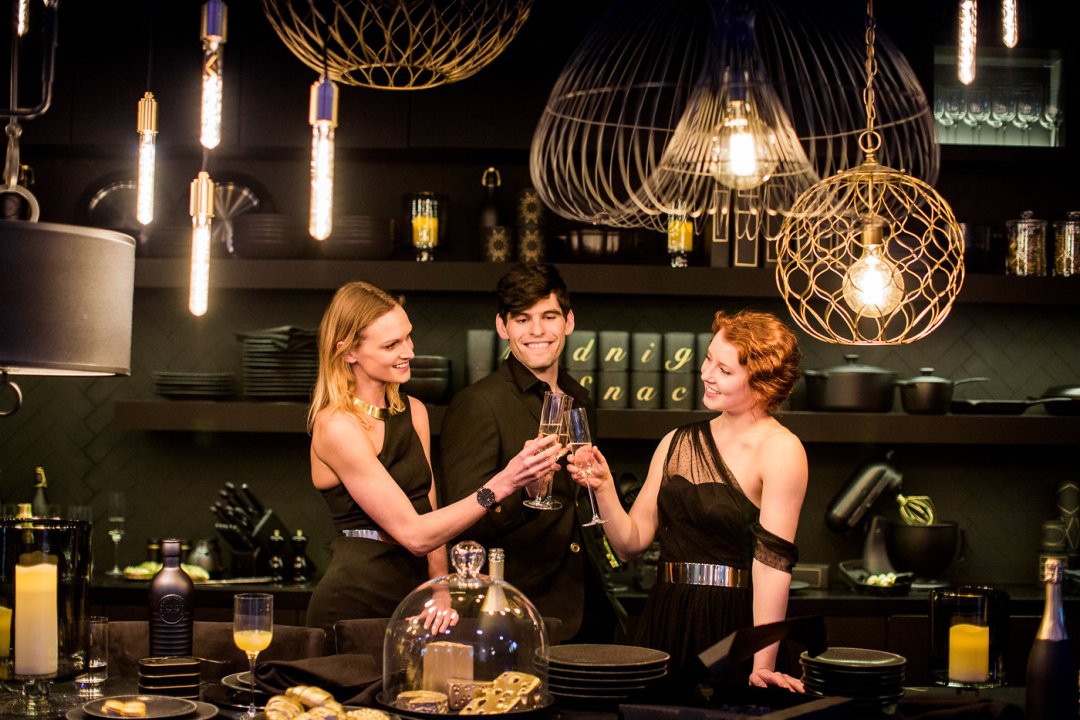 Go ahead, kick off those party shoes and grab yourself a snack and a well-deserved nightcap.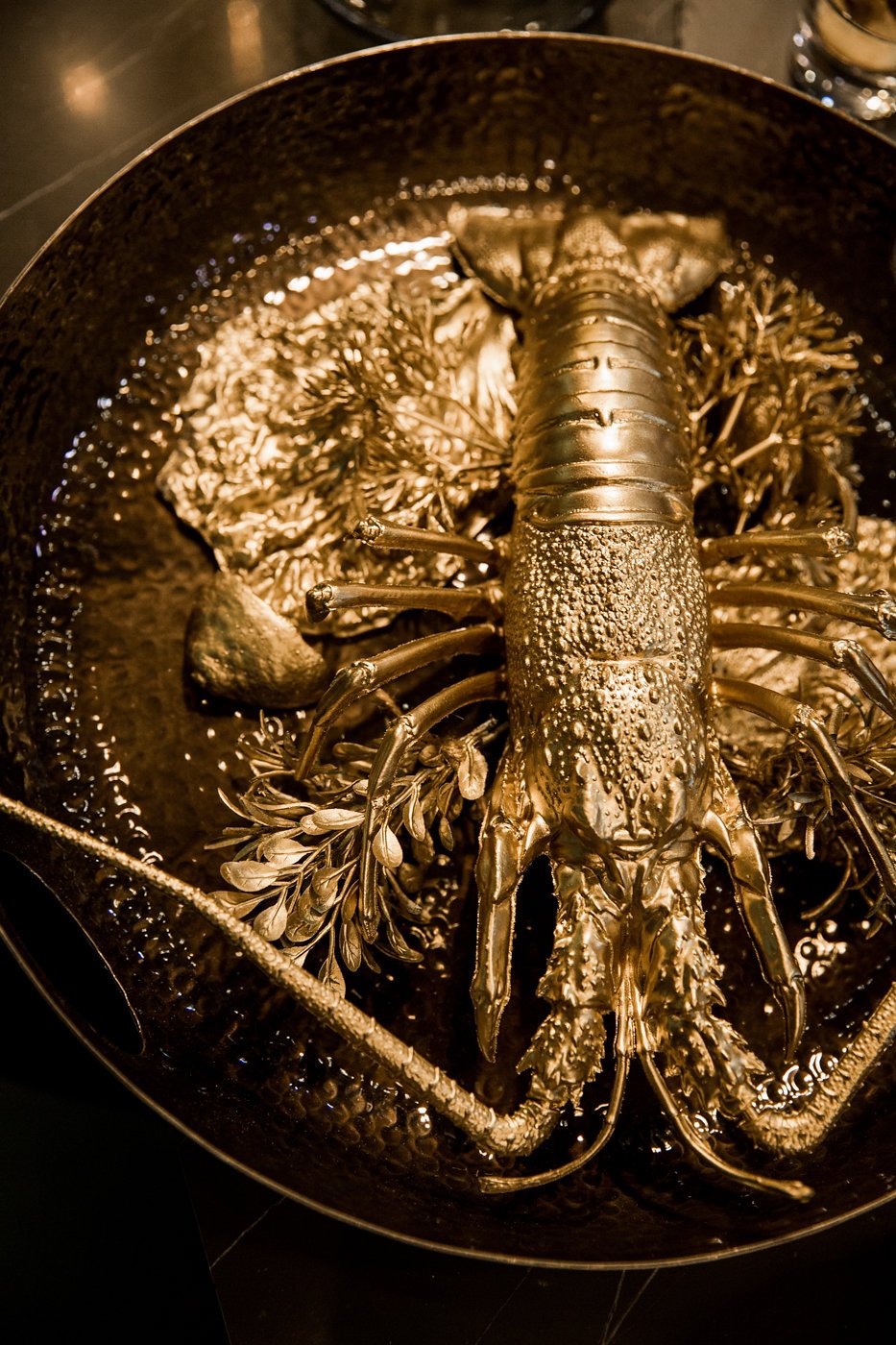 Lobster, anyone?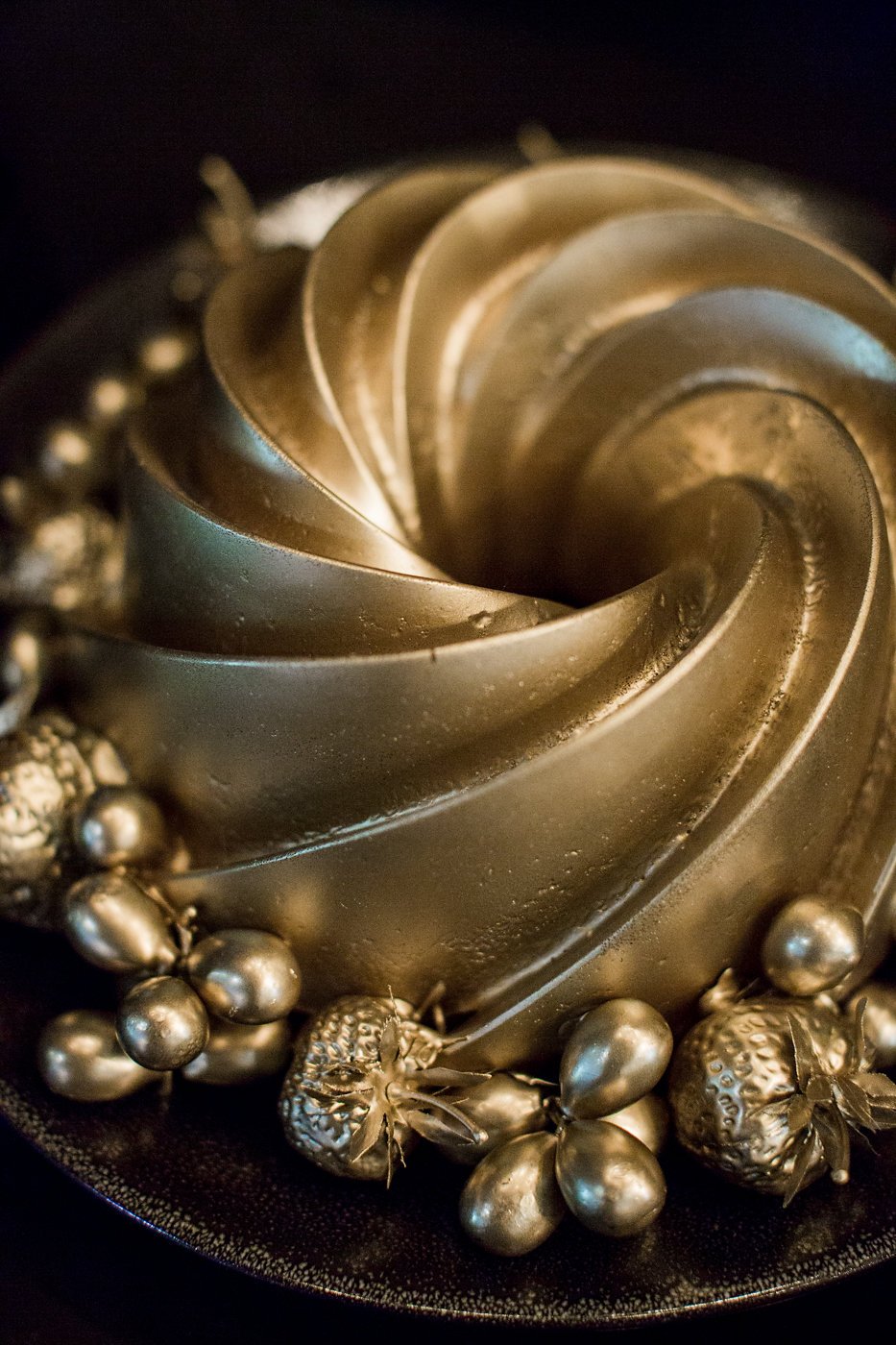 Guests loved the spectacle of light fixtures and the juxtaposition of matte black appliances with glittery gold props.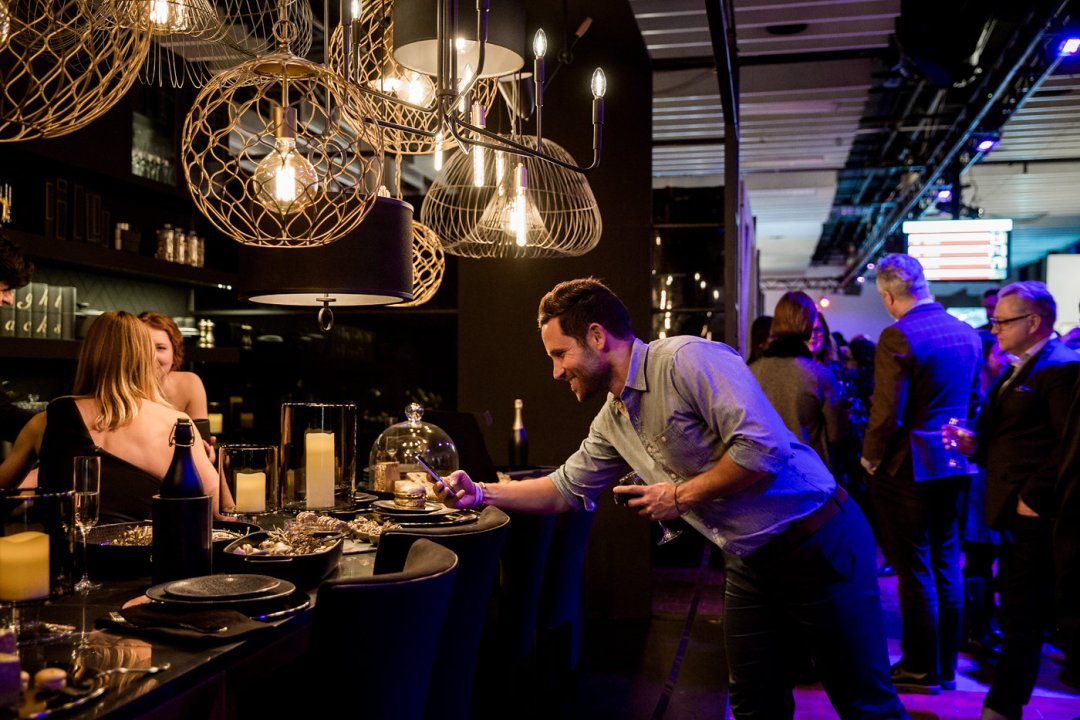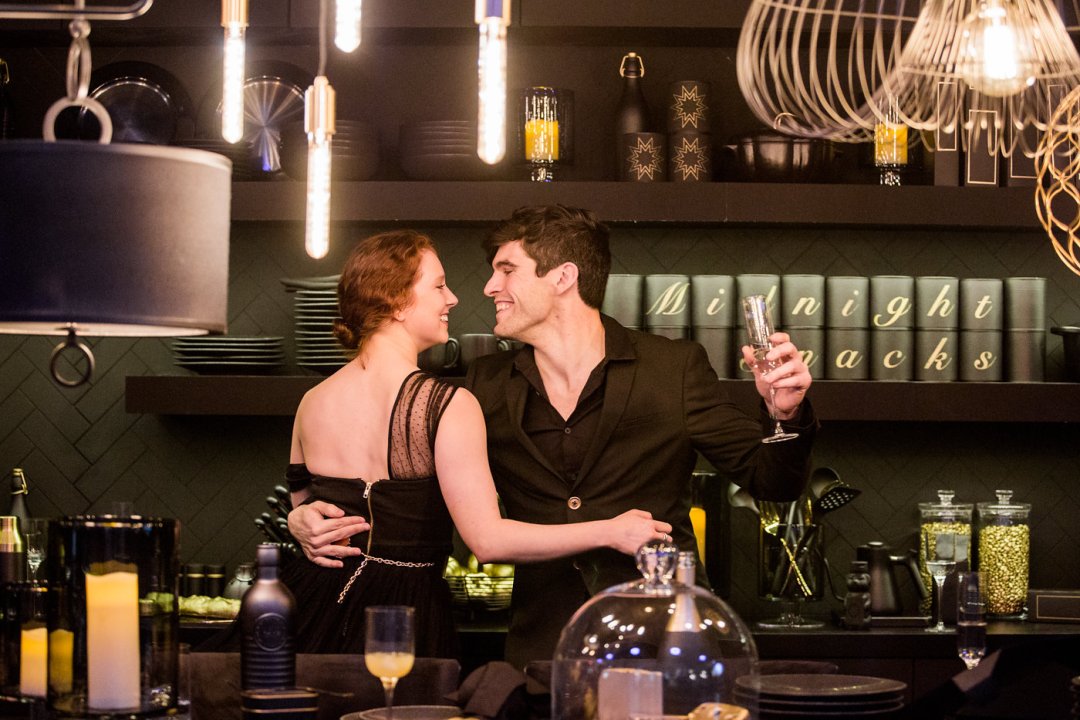 What's an after-party without champagne and some slow dancing?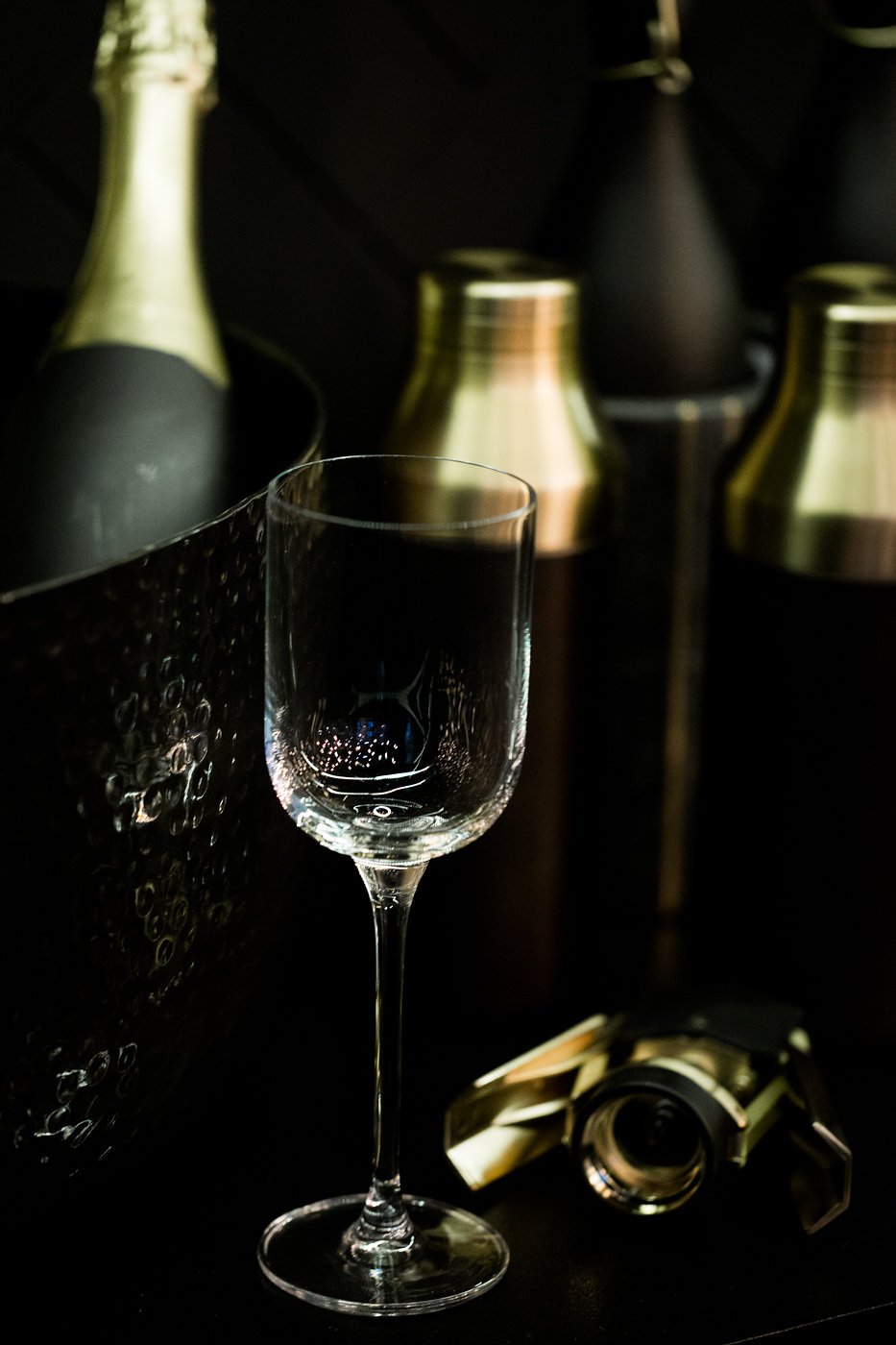 Minimalist and moody aesthetics are absolutely alive and well.
We're so excited to share that this is our 10th time sponsoring and creatively contributing to such a worthy cause. Support DIFFA's mission by visiting their website today, plus check out last year's look!
Photos by Scott Clark Photo