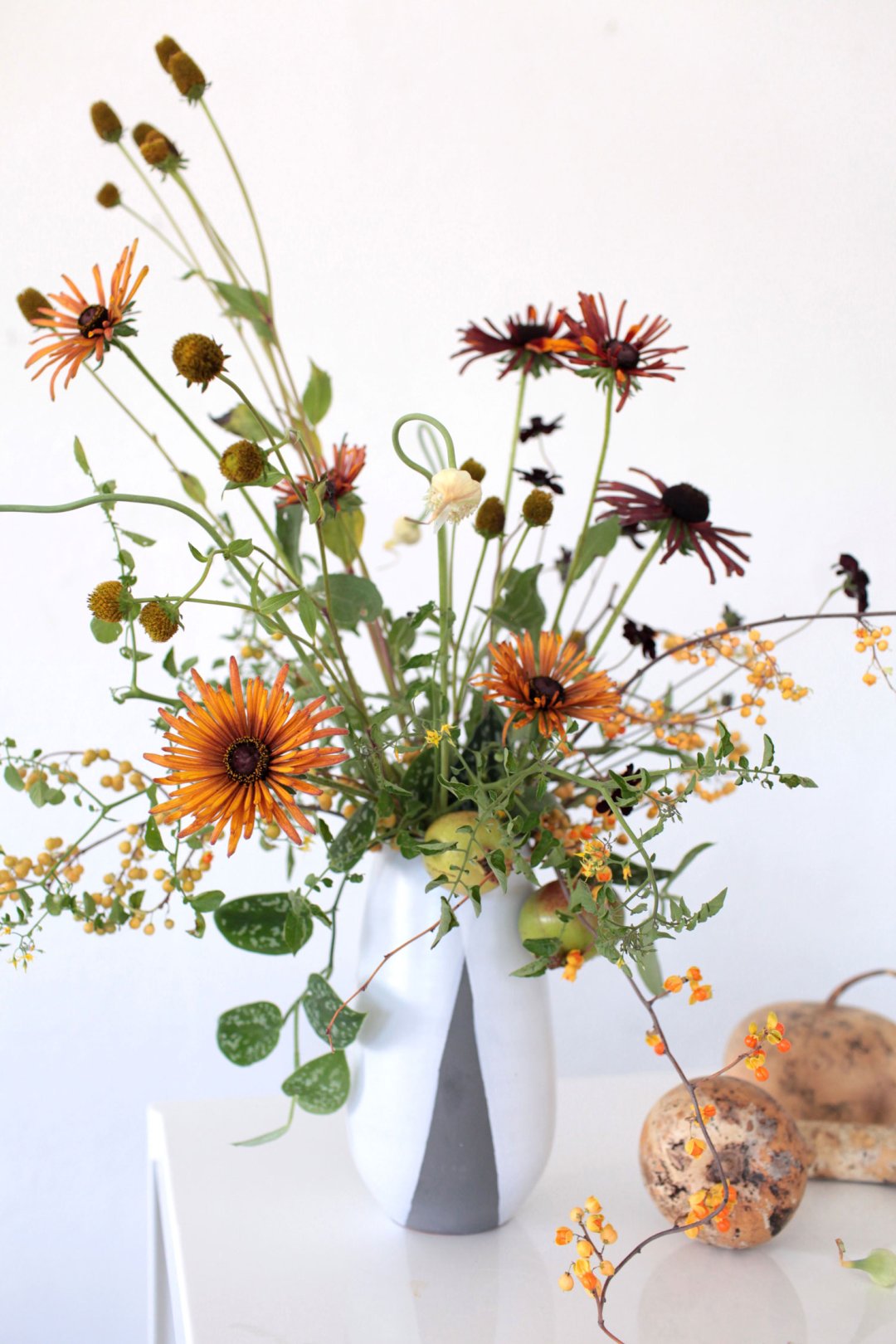 mooncanyondesign.com
One of our favorite ways to instantly refresh a room? A floral arrangement that brings the beauty of the outdoors in. We've partnered with Kristen Cassie, founder of Moon Canyon Flowers, to bring you a new DIY arrangement for each new season.
This season, we're combining Rudbeckia, Dried Gourds, Bittersweet and more for this autumnal look.
The seasons are changing and nothing makes that more apparent than a September trip to the farmers market. In searching for inspiration for this fall flower arrangement I was so moved by the early fall tomato and bittersweet (my personal fall favorite) vines, as well as fragrant allium blossoms and dried gourds.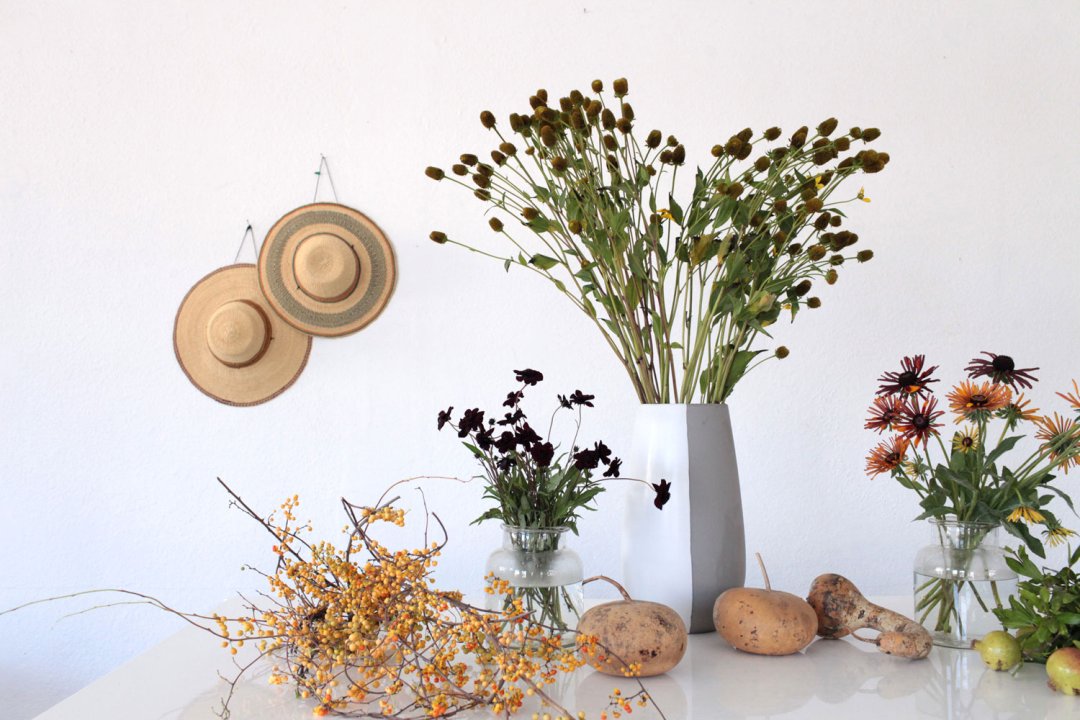 For florals I loved the combination of chocolate cosmos (which are named for their scent as well as their color), rudbeckia and Persian carpet zinnias. For this arrangement, I combined rudbeckia, rudbeckia pods, dried gourds, chocolate cosmos, allium, tomato vine, bittersweet vine and even pomegranate.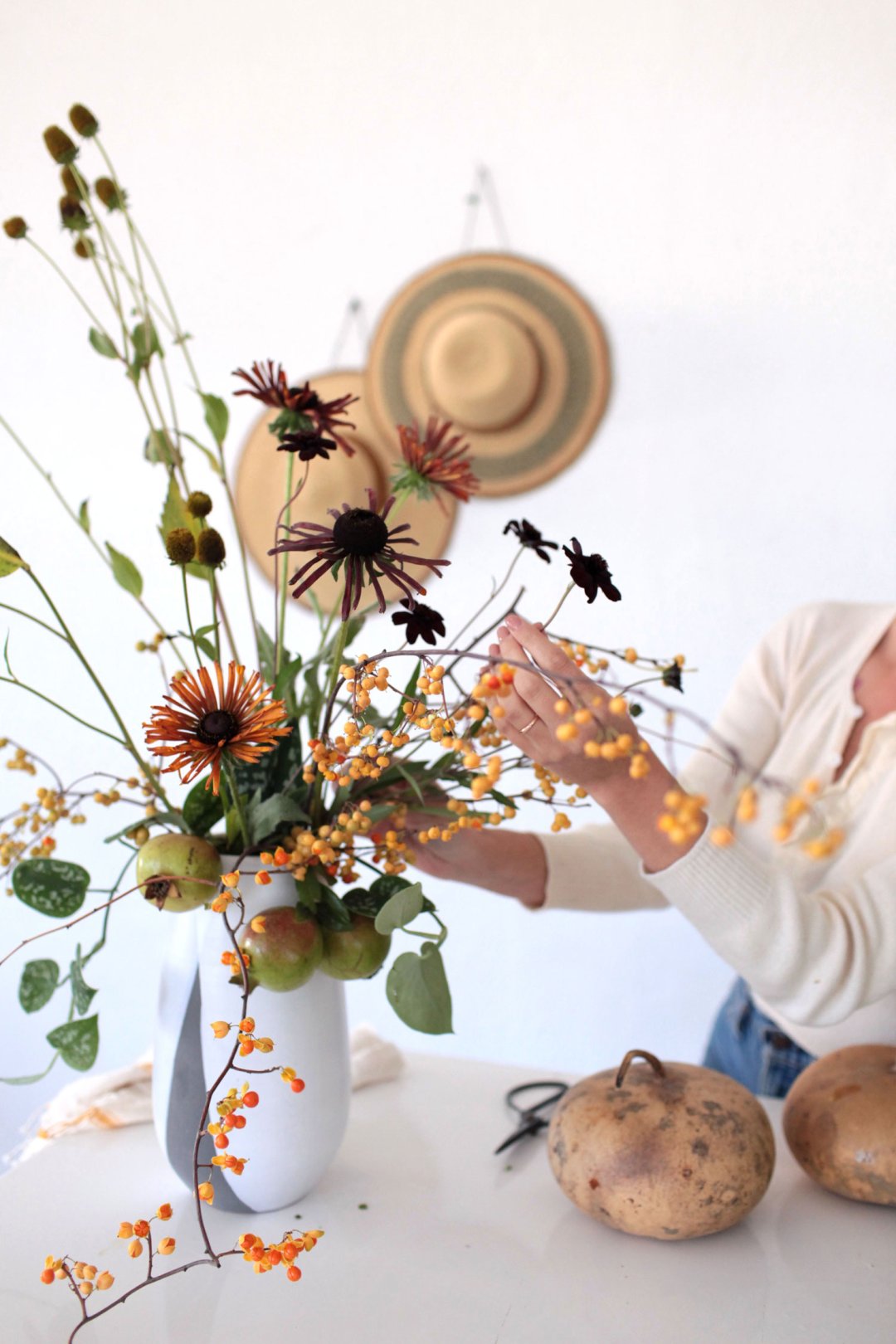 With all this farmers market harvest, I wanted to create compositions that felt more wild, so we chose these sleek and modern vases as a nice juxtaposition between the two.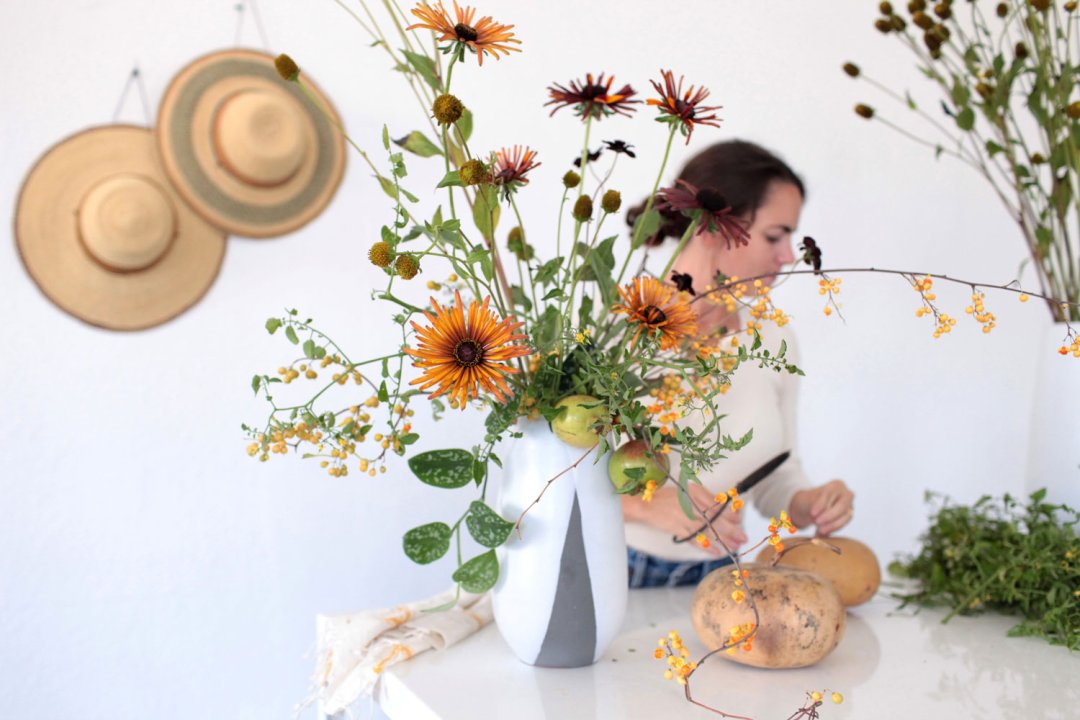 When creating your own fall arrangements, think outside the floral box. Choosing farmers market goodies such as fruiting branches, vines and even vegetables will not only give your look a fall feel but also a longevity that you can't always get with traditional flowers.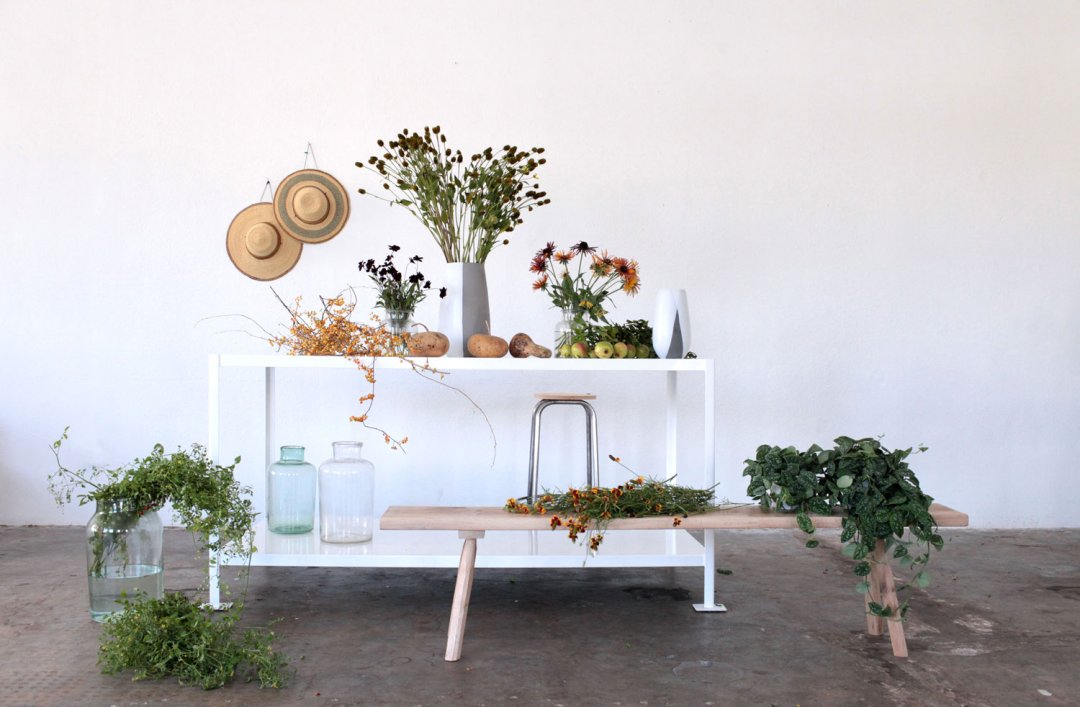 Get more tips and tricks in the Decor section of our blog!
Photography: Sophia Moreno-Bunge