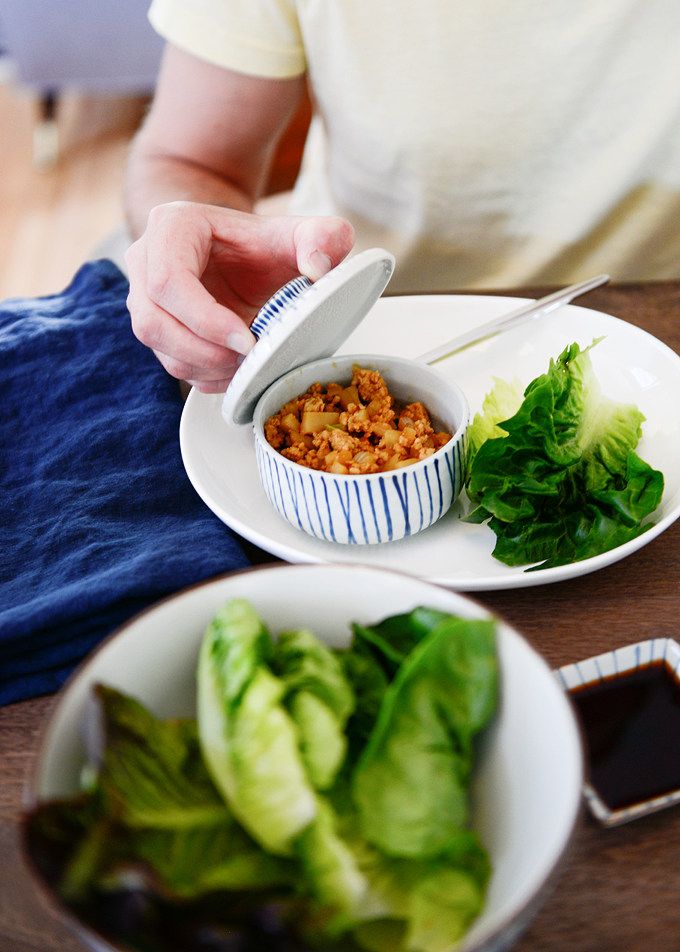 Need a new easy weeknight go-to? Kim and Scott Vargo of Yellow Brick Home are all about keeping it simple with this delicious stir-fry dinner.
"What's for dinner tonight?" Every day around 3 o'clock, that's the question tossed between us. We have a few go-to dishes that we can easily whip up when we're stumped (our one pot pasta comes to mind!), but I'm always on the lookout for new, relatively simple dishes, too. Most recently, we gave stir-fry a go, and it was surprisingly easy and incredibly flavorful!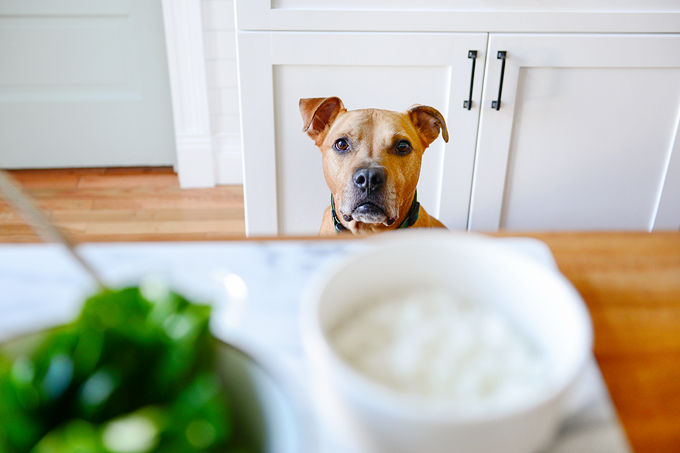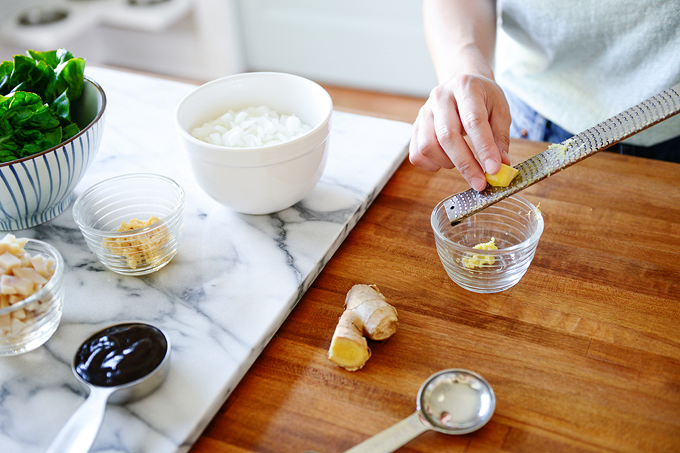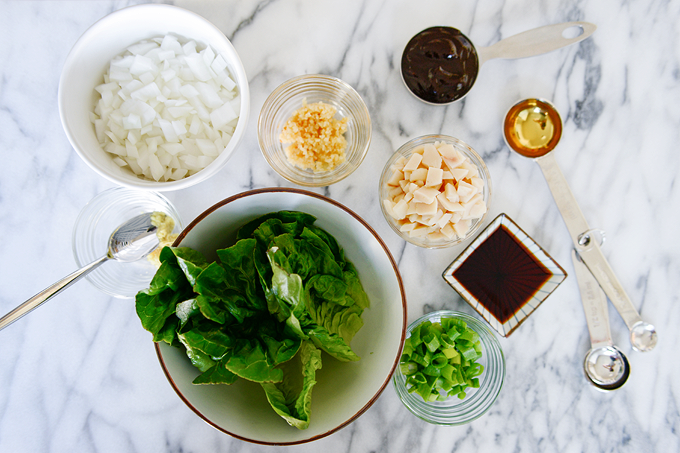 Wanting to experiment with our new rice cooker and wok, I decided to try lettuce cups with chicken and a side of rice for good measure. While Scott began chopping the ingredients for the chicken filling, I filled our Zojirushi cooker with rice and water, and I set it to quick, meaning, we should have fluffy, white rice in about 30 minutes! With the cooker steaming away, I jumped in and helped with the final prep, then it was time to get our wok sizzling hot.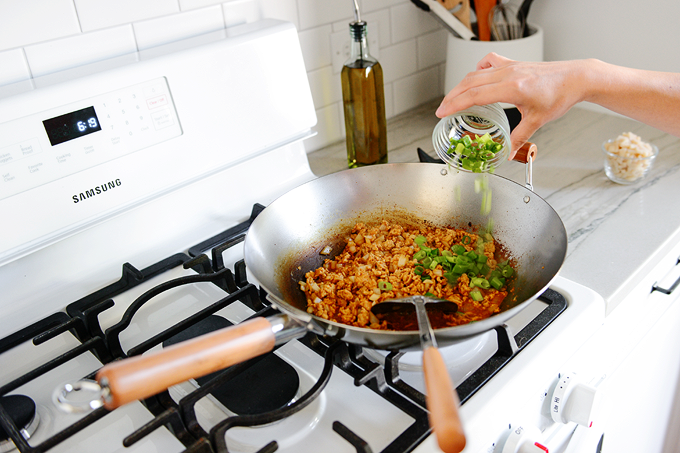 I've found that the beauty of stir-fry is how incredibly fast it is to create a meal. After three minutes of browning one pound of chicken in our hot work, I simply added the remaining ingredients:
2 cloves chopped garlic
1 tablespoon rice wine vinegar (we didn't have any on hand, but a quick internet search assured that cider vinegar would do the trick!)
2 tablespoons soy sauce
¼ cup of hoisin sauce
2 chopped green onions
8 oz of diced water chestnuts
1 chopped onion
1 tablespoon of freshly grated ginger
Another three to five minutes of tossing everything together in the wok was all it took. Together, these ingredients are salty and slightly sweet due to the hoisin sauce, and the ginger keeps it feeling fresh. On a side note, the ingredients are a mash up of several recipes I found in our cookbook collection, and I mostly crossed my fingers and hoped for the best. (I love a good cooking experiment!)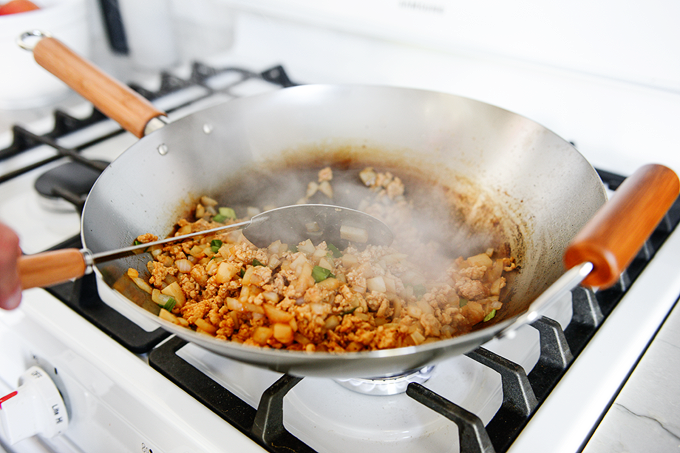 A few days prior to cooking, I took thirty minutes to season our new carbon steel wok set using vegetable oil. I'm looking forward to watching our wok blacken over time – a true sign of a well-loved cooking tool!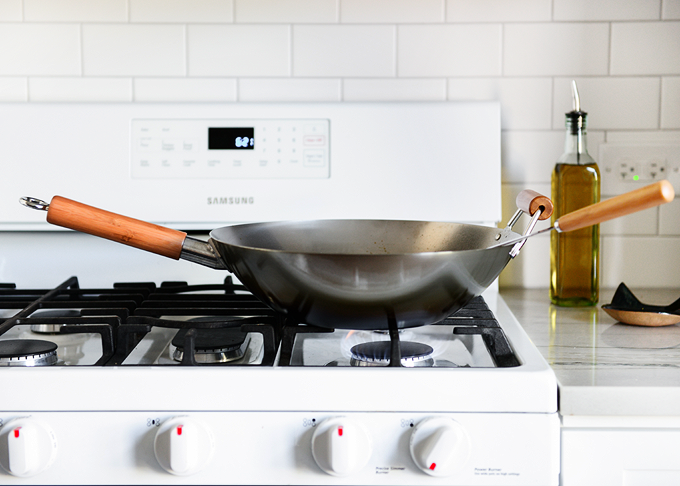 With the chicken ready, Scott set the table with our lettuce cups, and I spooned our cooked rice into a good sized Katori bowl.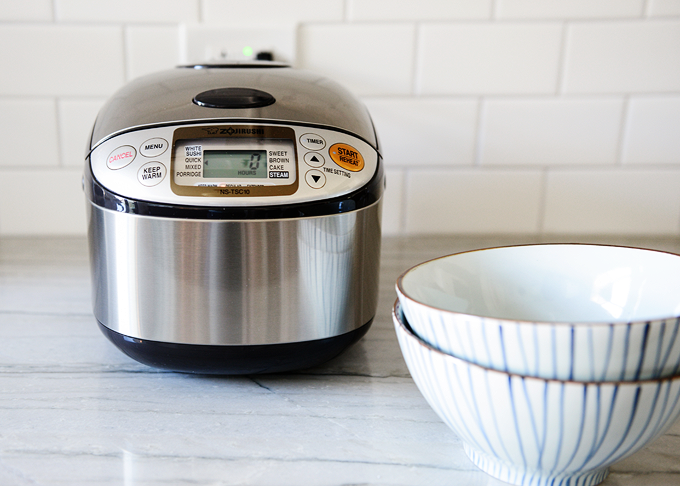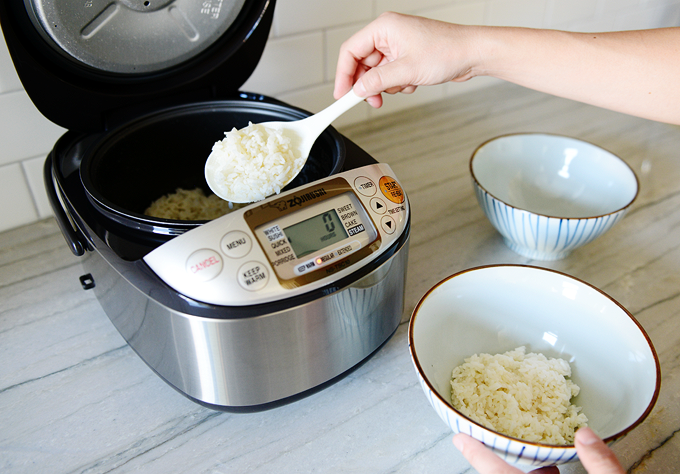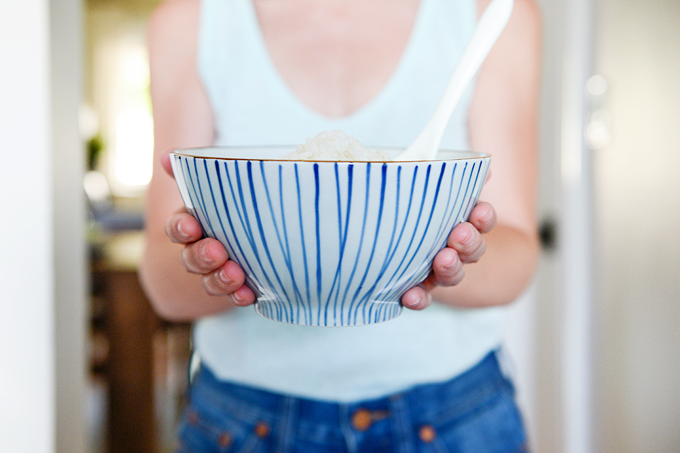 I also served up the chicken using the individual Katori covered bowls, and to finish it off, I included these sweet dishes for extra soy sauce.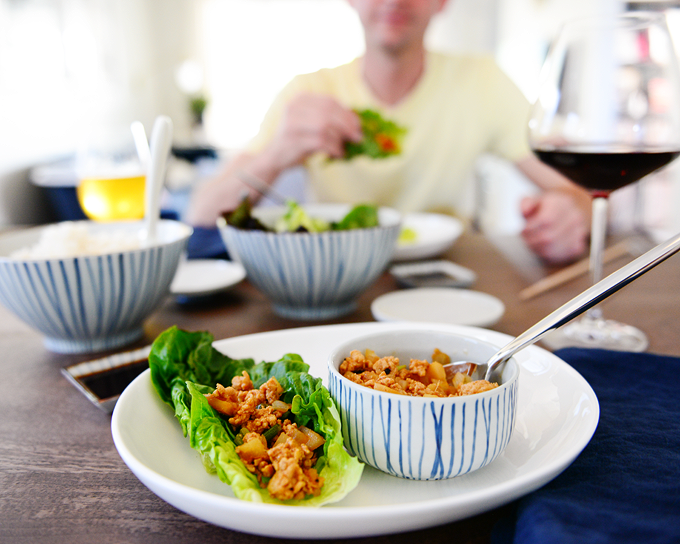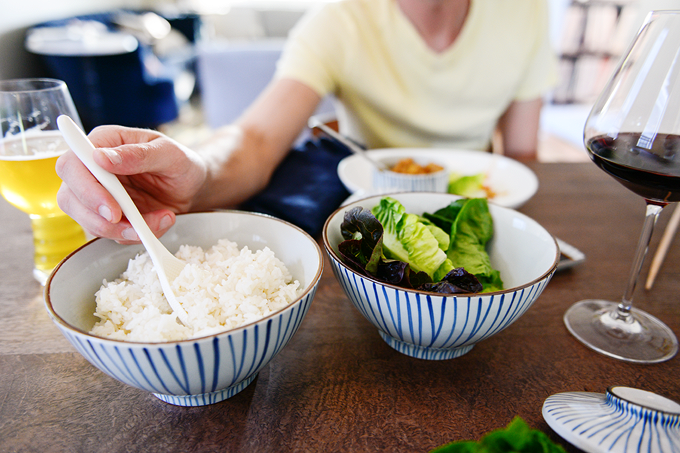 The results were a blissful combination of crispy lettuce cups and satisfying scoops of rice – both of which were the perfect pairing for our chicken filling. A cold beer in Scott's favorite IPA glass and a dry red wine in my favorite glass made for a great mid-week menu shake up. Cheers!
Want another recipe to try? Check out this slow cooker ramen from Half Baked Harvest.