Tips for making an edible centerpiece for your holiday table
By: Tasting Table for Crate and Barrel
Given how much there is to do this season, setting your holiday table should be as effortless as possible.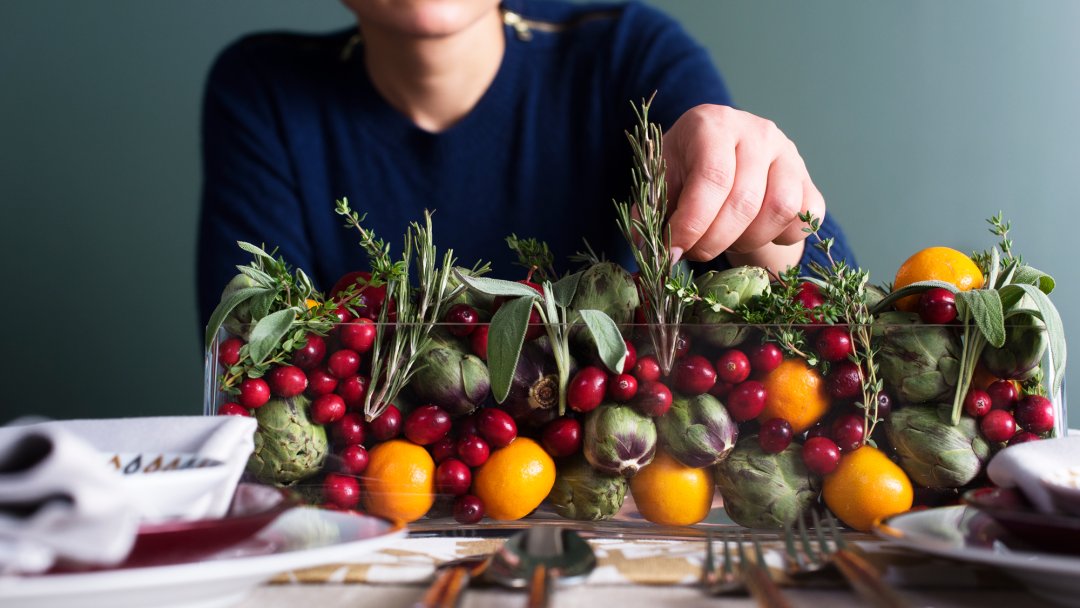 That's where the edible centerpiece comes in: By using ingredients you already have on-hand for your big Christmas Eve dinner or New Year's Day brunch, you can build a beautiful, showstopping arrangement in no time (check out the video to see how it's done).
Here are a few tips:
Anchor the centerpiece with citrus: Chances are you'll have lemons or oranges at the ready, so use them as a base for the arrangement.
Get herbaceous: Weave in hearty herbs like rosemary and thyme to give the centerpiece depth (and make it smell great).
Use petal power: A few blooms here and there will add height and impact, while seasonal flowers add movement.
Tie one on: Use sturdy-but-bendable herbs (long sage leaves, for example) as a sash around your vessel. It's a memorable touch that will make your arrangement pop in person—and, of course, on Instagram.
Then place your centerpiece on your table and warn guests that although it looks and smells delicious, it's not for eating.