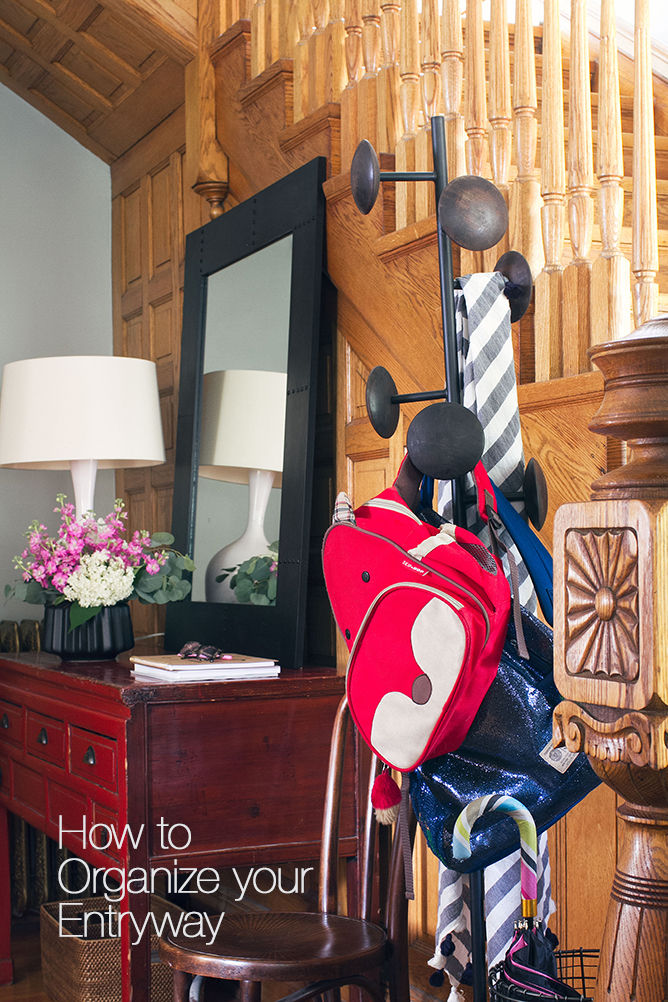 makingitlovely.com
Getting ready to head back to school? We've partnered with Nicole Balch, founder of Making It Lovely, to see how to make getting ready for the day easier with a few entryway organization ideas.
We're a family of five. Our littlest guy is still a baby, but the two older kids both go to school and with classes out for the summer, our mornings are fairly relaxed. We sleep in until…Oh, who am I kidding. There's no sleeping in! Still there isn't a frantic rush to get the kids to school on time, so relatively speaking, things are calm.
That will change soon enough though.
The start of school will mark the return of needing to get out the door each day in a timely fashion. In an effort to ease the transition this fall, I'm making sure we're ready well ahead of time! Our home's front entryway is the main entrance we use, so it has to look good because it's the first area people see when they come to our house. It also needs to be organized to work for our family.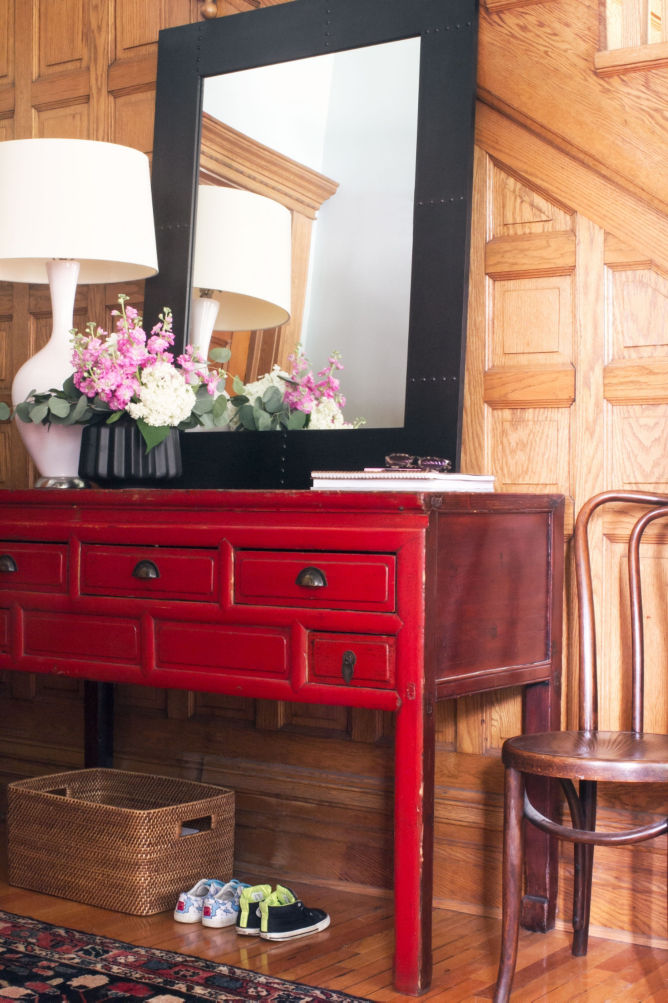 Entryway Organization Essentials
There are always a ton of events and dates to remember during the school year, and if I don't write them down immediately, they're likely to be forgotten. Having a planner handy helps, and if I keep it close to where we drop everything as we come in, all the better.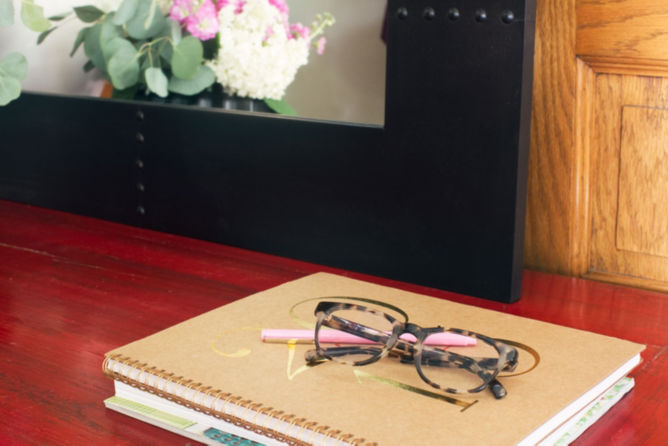 Storage and Organization
Shoes can be tucked away under the vintage console table, along with a catch-all tote basket to corral magazines, catalogs and workbooks. (Our school sends optional workbooks home from time to time, and my kids actually ask to do them. They haven't gotten the jaded older kid memo about not liking homework yet, so nobody tell them, OK?)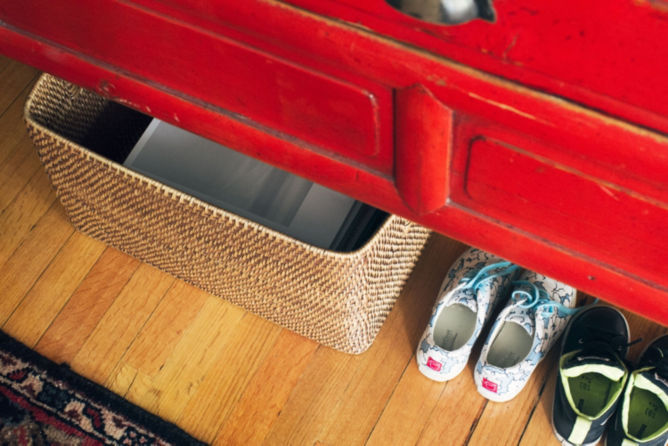 The Eldon coat rack is a new addition. It's sturdy and heavy enough to stay put, and the lowest hooks are down far enough for the kids to reach. Backpacks used to end up either on the floor or the chair, so I'll be glad to have a designated spot for them.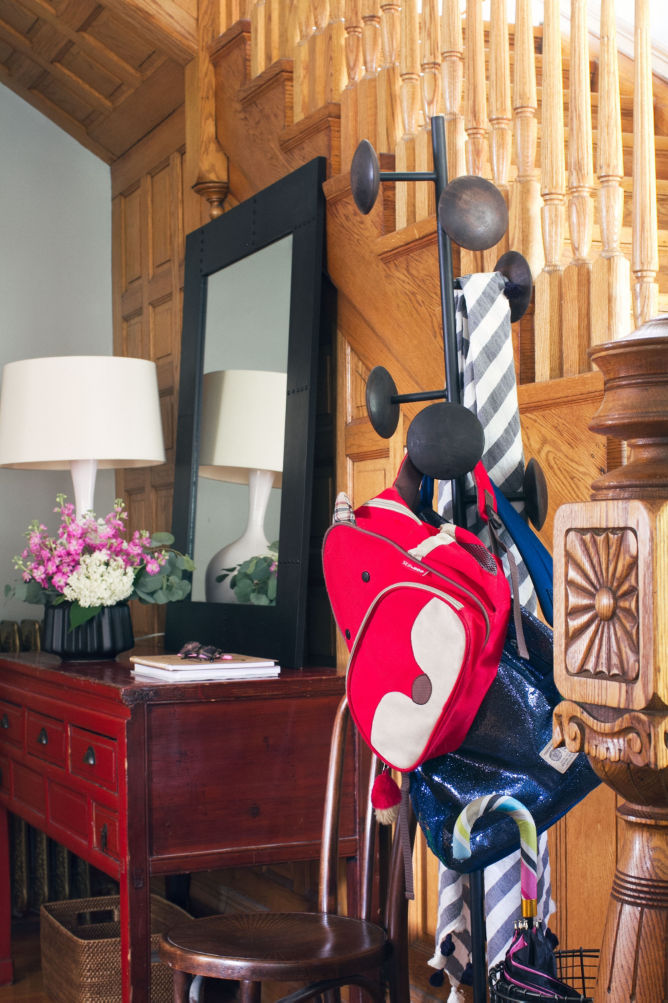 There's a new umbrella stand in the entryway, too. The kids walk to school every day, even if it's raining, so we keep umbrellas at the ready.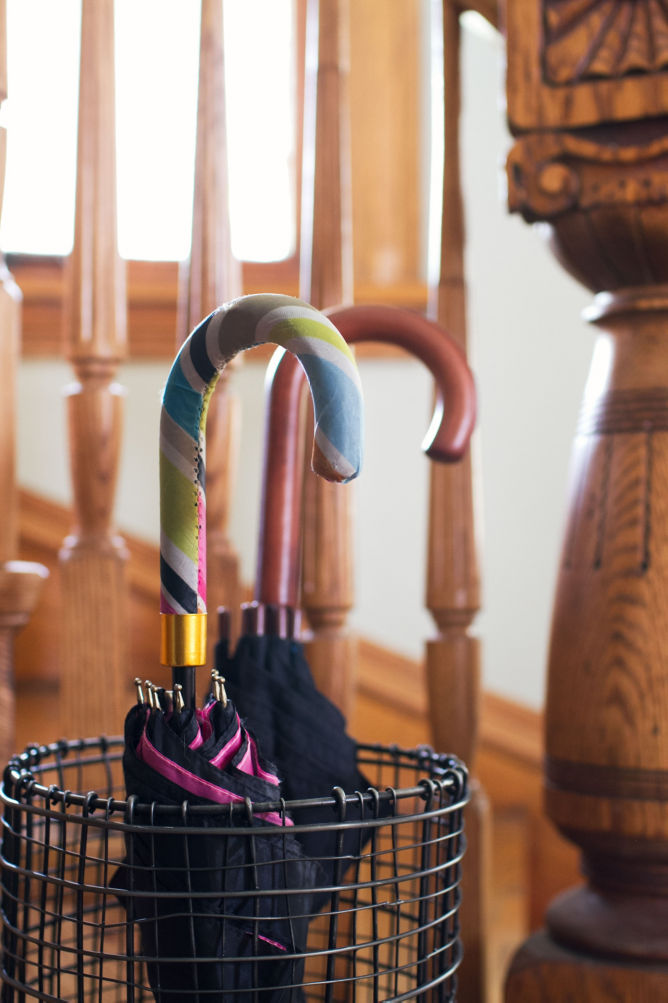 There's a mirror for last-minute checks before heading out the door. I added my favorite lamp to the space, too. It was from Crate and Barrel, years ago. I love the play of masculine and feminine, with the rivets and aged brass of the mirror playing off the curves of the pale pink lamp. And fresh flowers are always welcome! These are a mix of eucalyptus and stock from the grocery store with hydrangeas clipped from our garden.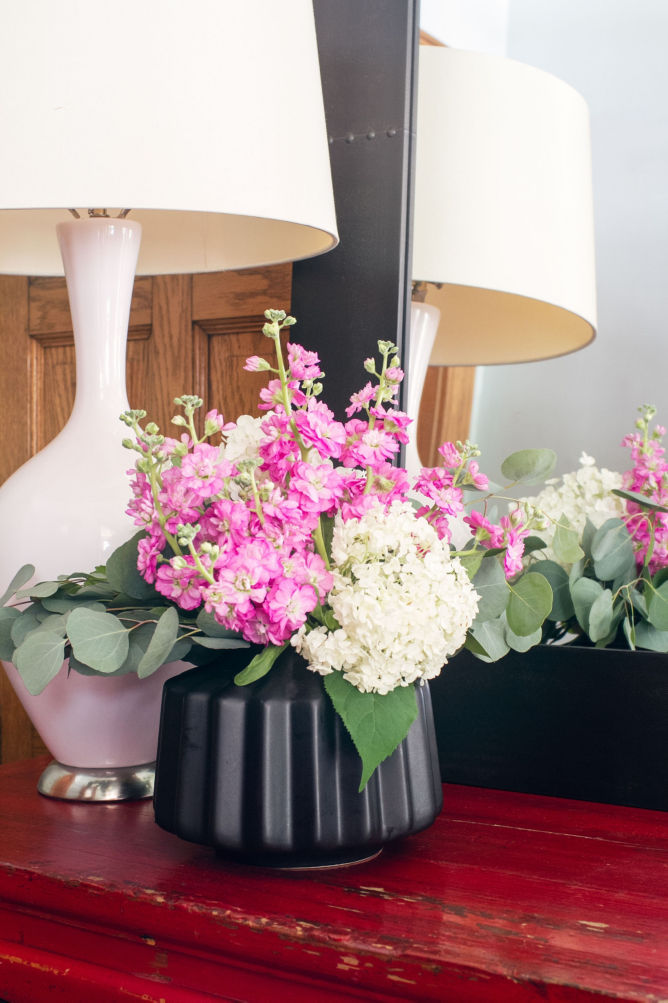 Putting this entryway organizational system in place makes me happy. That's normal, right? I can't be the only one! I mean, look how nice this is to come home to. Everything in its place.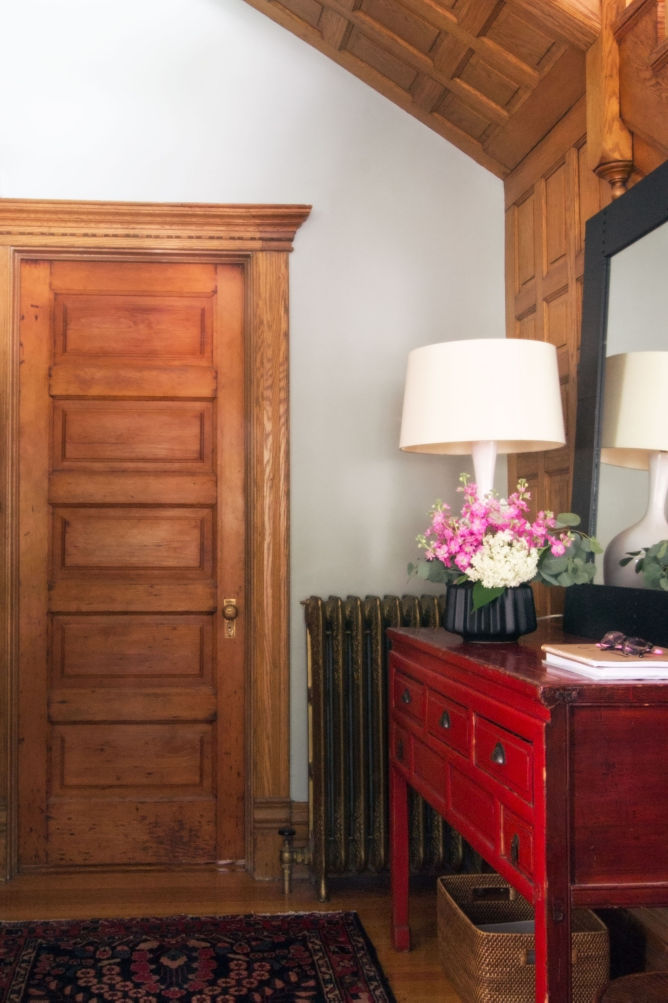 We'll be ready for you, school.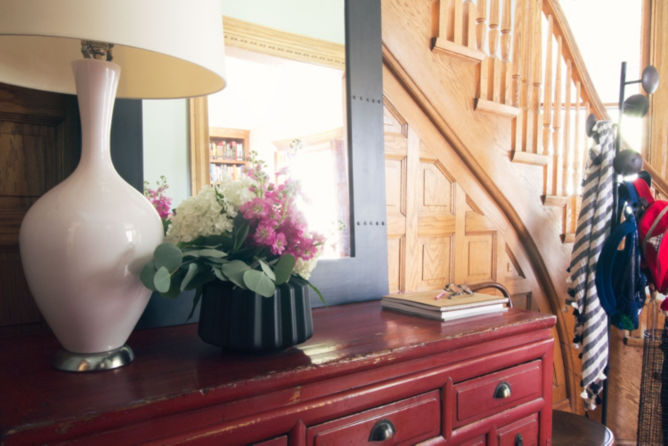 Want some more tips on keeping your home organized? Check out Making it Lovely's ideas for kitchen organization.