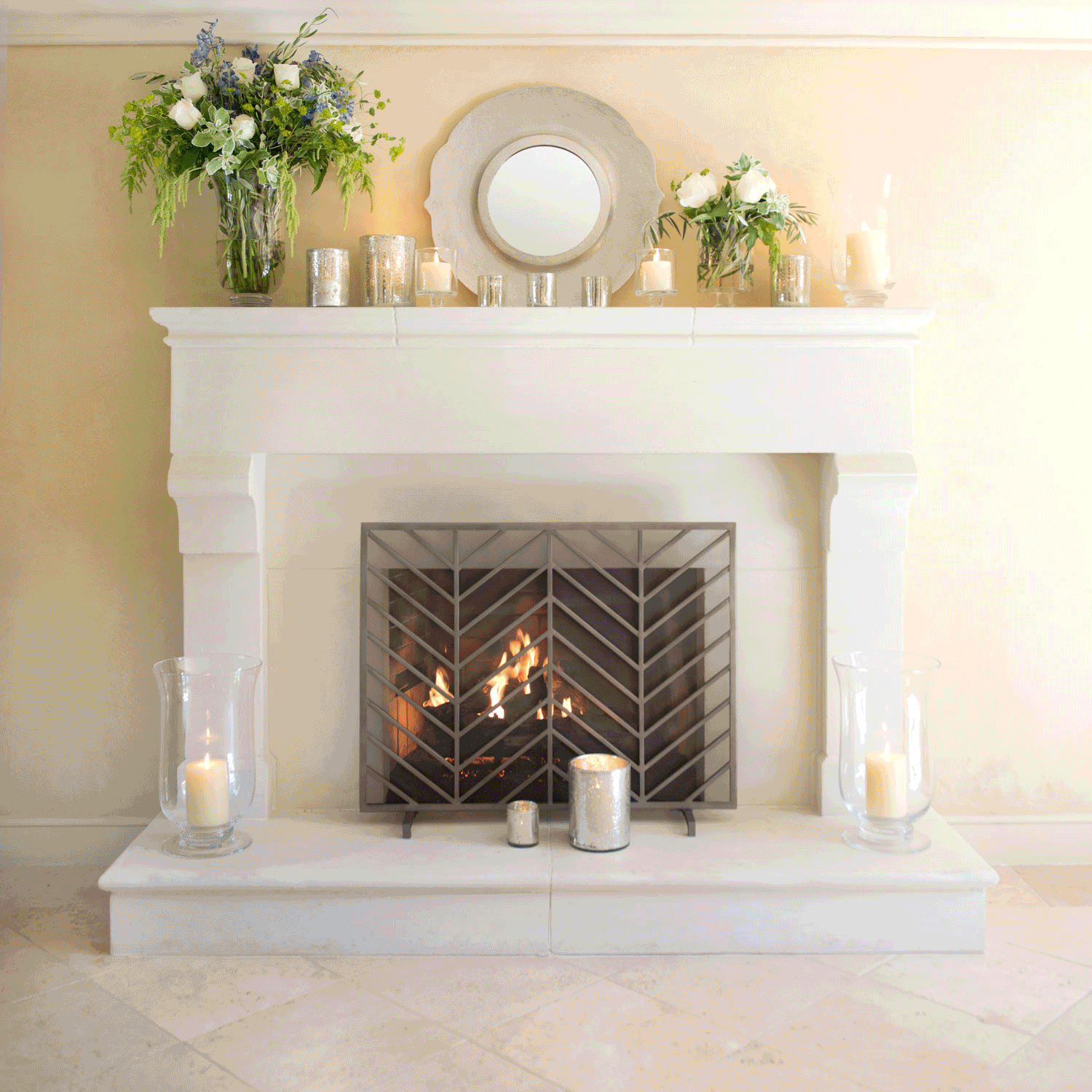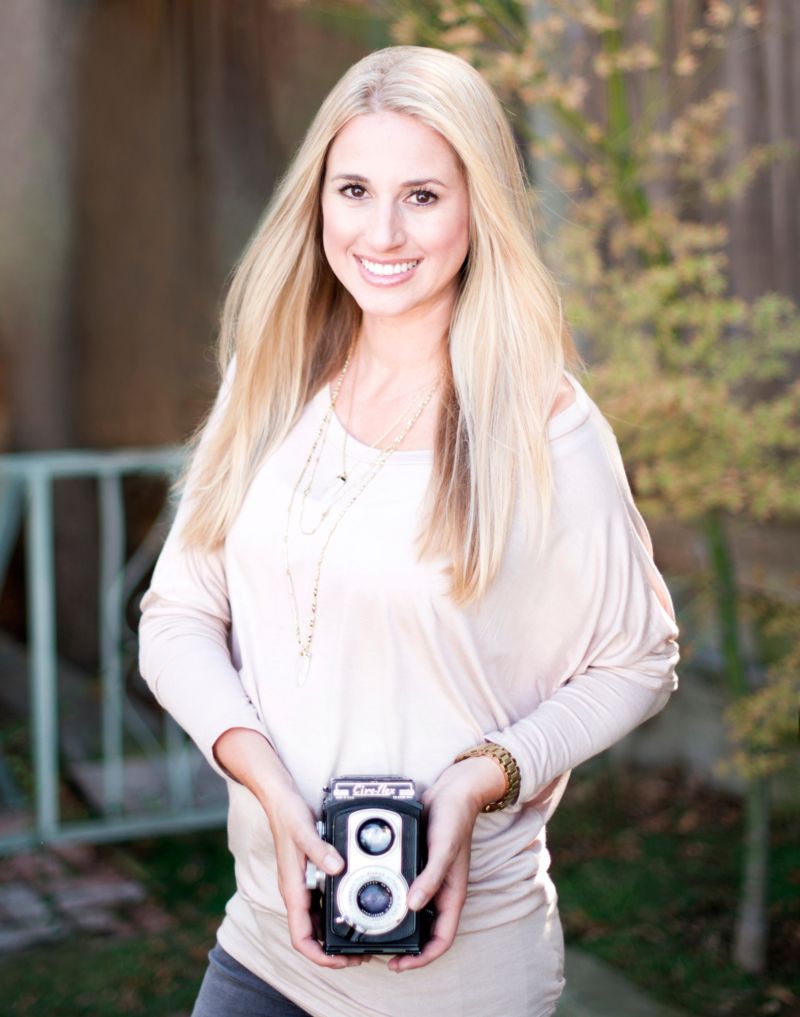 mysplendidliving.com
As the season moves from summer to fall outside, so does your home decor. Fortunately we have some great tips for how to carry out a perfect quick change. Let's start with the mantel. We've partnered with Brie Matulich, Founder of Our Splendid Living, to take this mantel from summer glam to rustic fall.
The change of seasons inspires me to decorate my favorite space in the home: the fireplace and mantel. Entertaining around a fireplace creates a wonderful ambiance for an elegant occasion or rustic fall dinner party. The warmth and flickering light of the fireplace brings out the senses of comfort, enjoyment, and pleasure and acts as a perfect backdrop for your evening. My recommendation? End your night sitting around this space while serving a warm dessert and nightcap.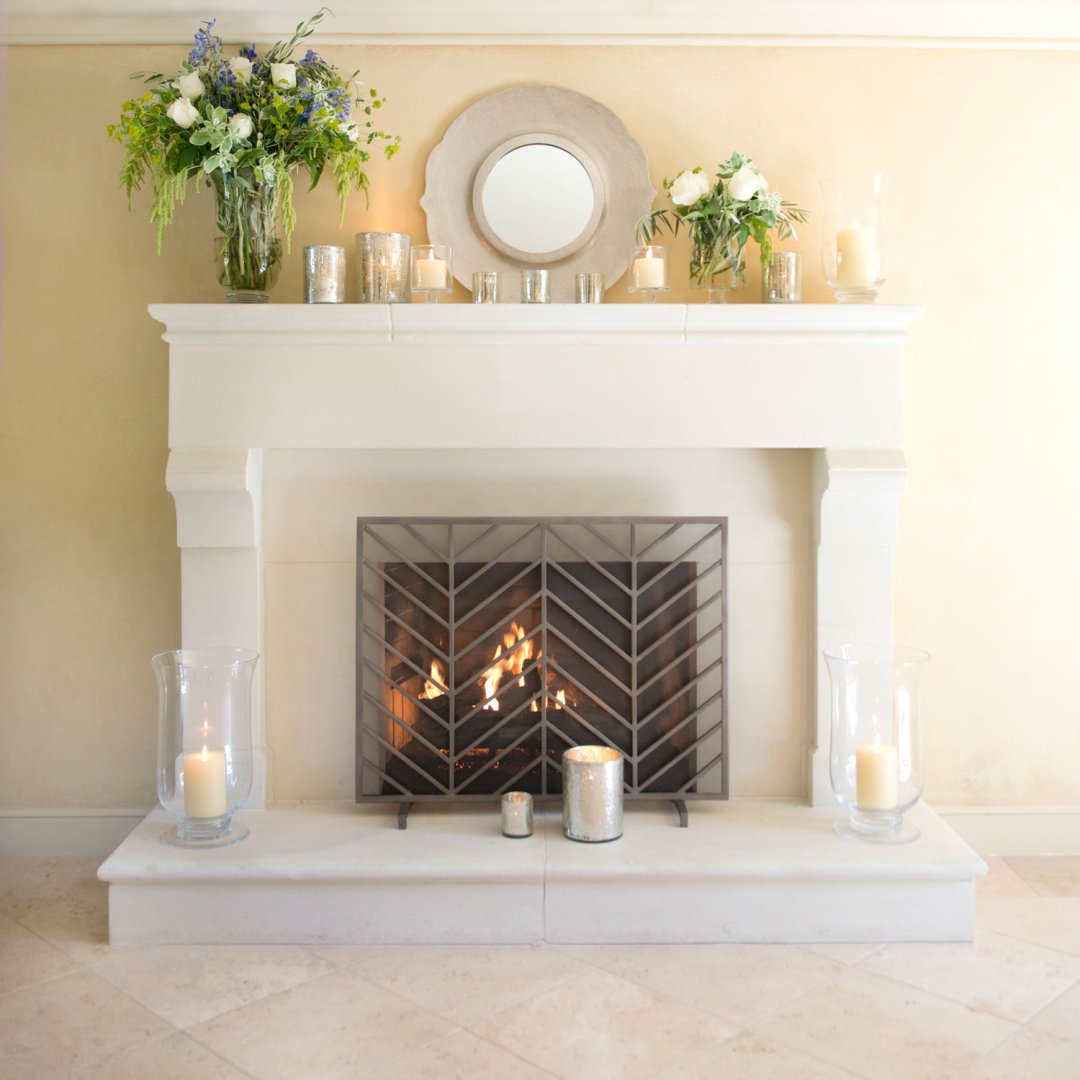 A variety of clear glass vases and hurricanes filled with lit candles can create just the right mood for an elegant fireplace. Using the hurricanes as flower vases and as candles holders provides a versatile use. I also hung the Maroc Wall Mirror centered above the mantel for a sophisticated and stylish focal point.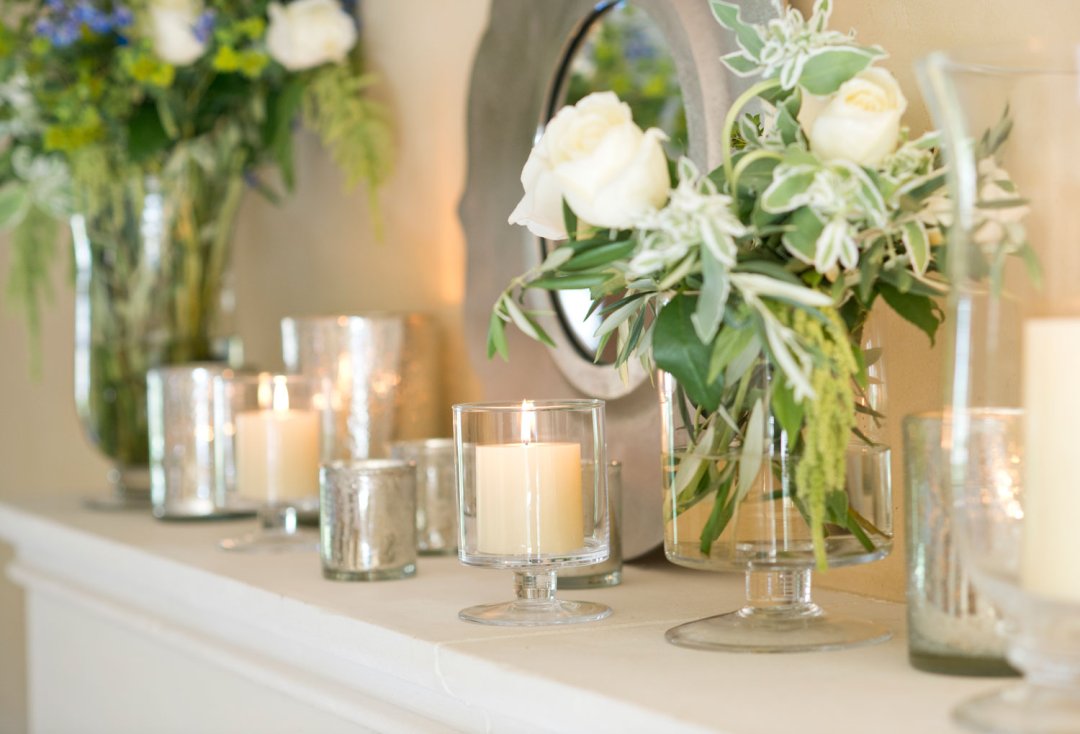 For this classic look, I arranged white roses and olive branches inside the small Barrow Hurricane and London Mini Hurricane Candle Holder.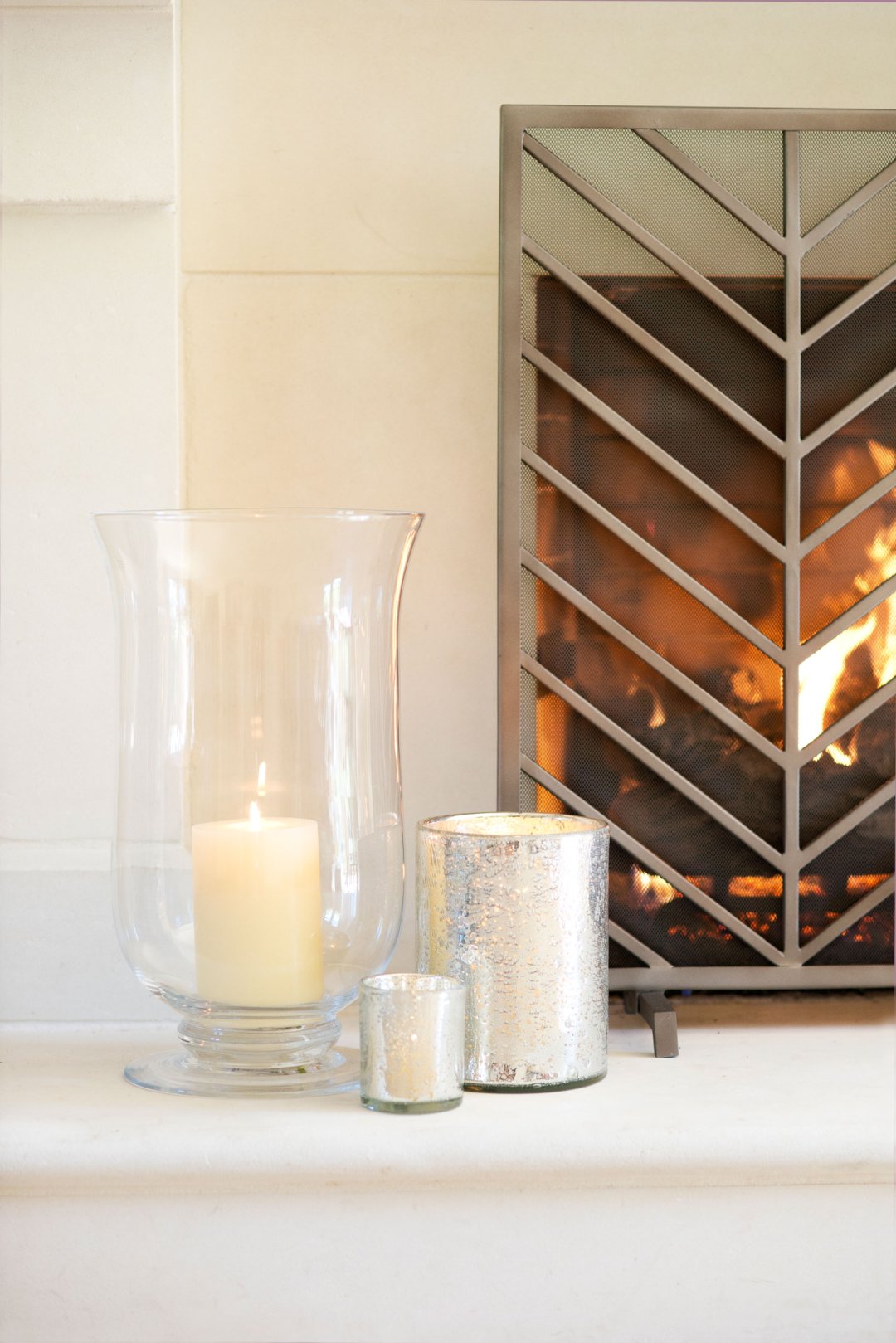 To balance out the look, I placed two tall hurricanes with ivory pillar candles on both sides of the Chevron Fireplace Screen.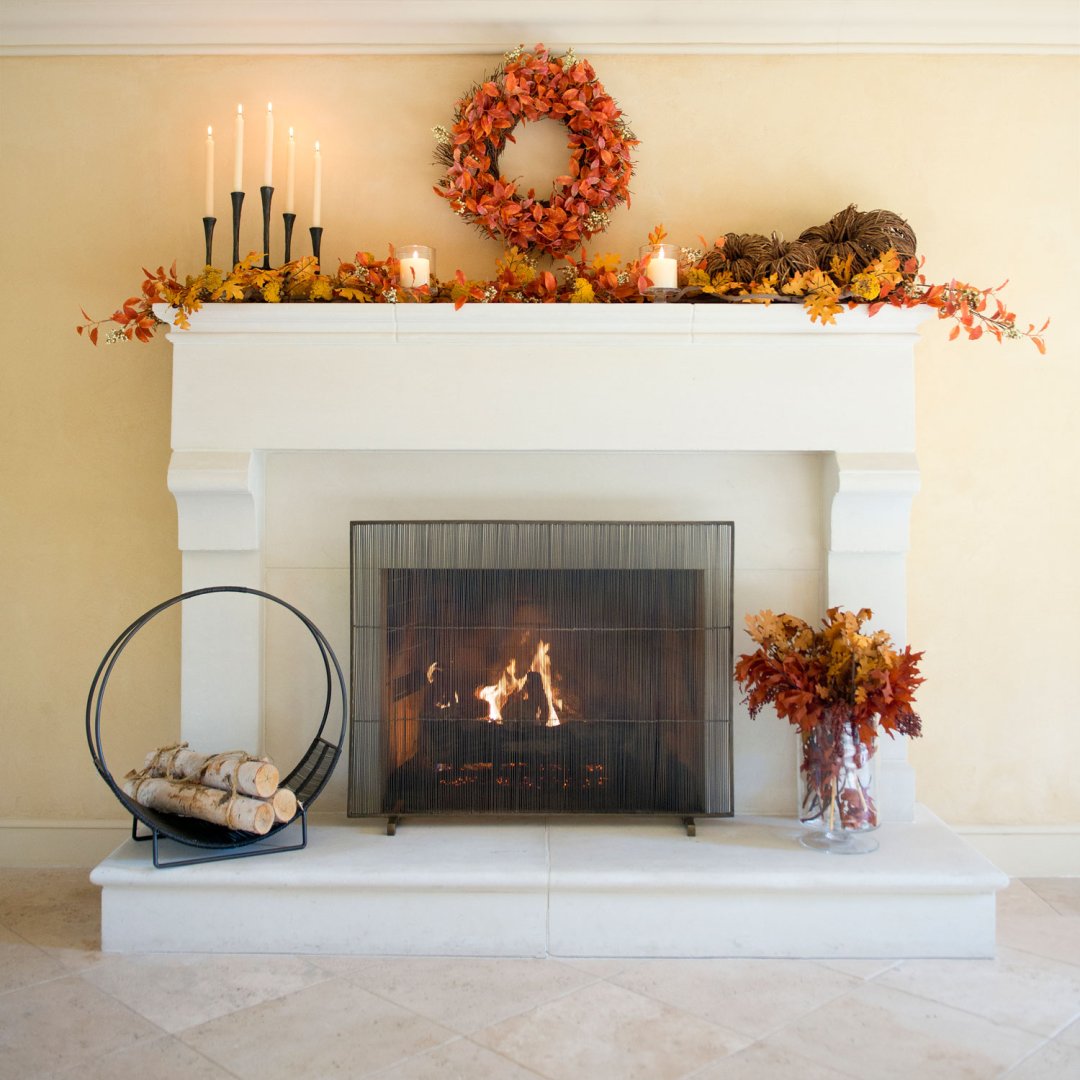 As summer transitions to fall, this lively rustic fireplace theme complete with Crate and Barrel's Antiqued Brass Fireplace Screen is sure to charm. I arranged the Antiqued Brass Log Holder on the fireplace hearth with a stack of Birch Logs for burning. On the opposite side of the hearth, the London Tall Hurricane Candle Holder made a perfect container for an arrangement of richly colored fall leaves.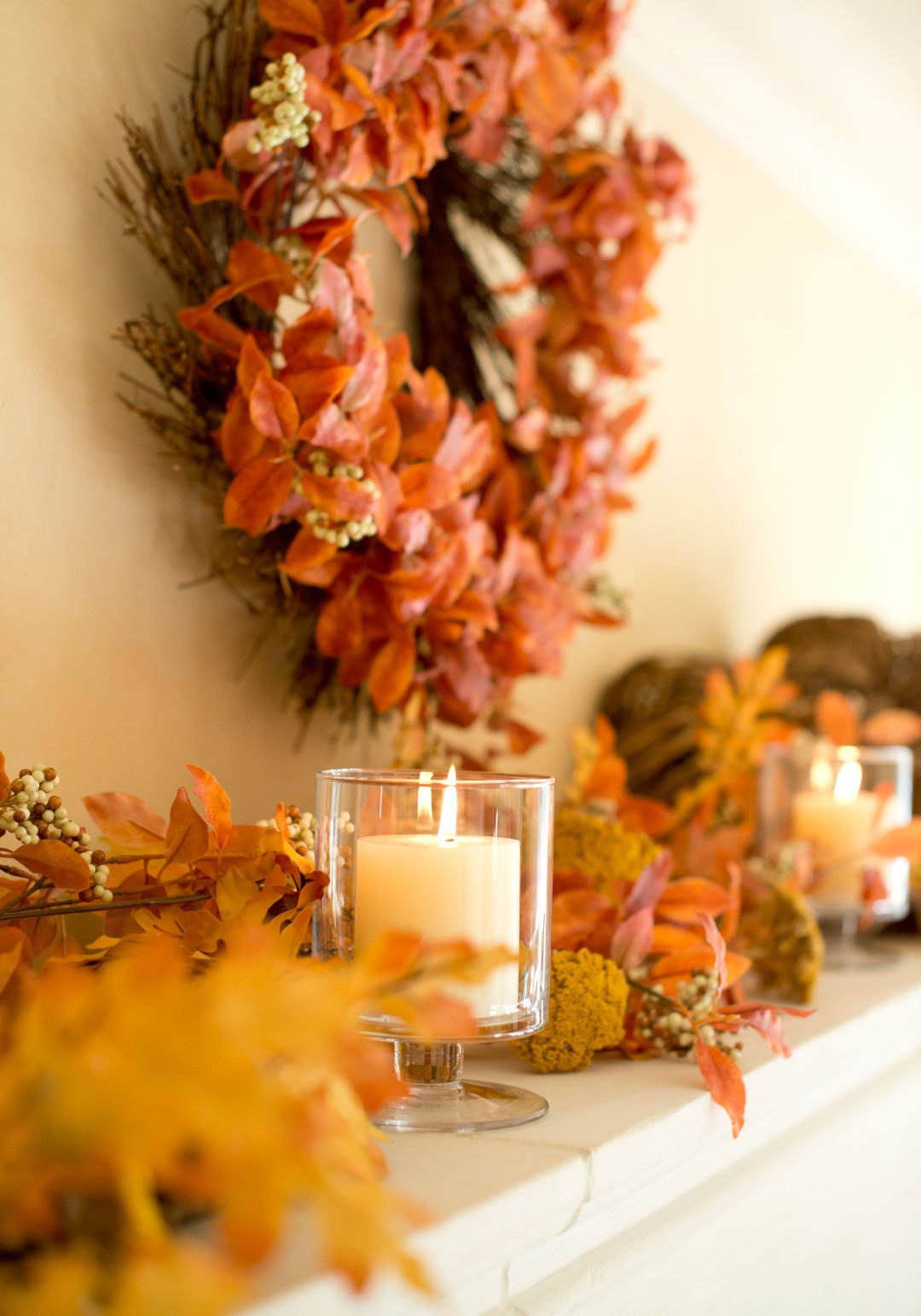 The main attraction is Crate & Barrel's Rust Berry Wreath centered above the mantel. Surrounding the wreath, I carefully placed the Oak Leaf Garland and inserted Rust Berry Twigs to enrich the remaining mantel space from one end to the other.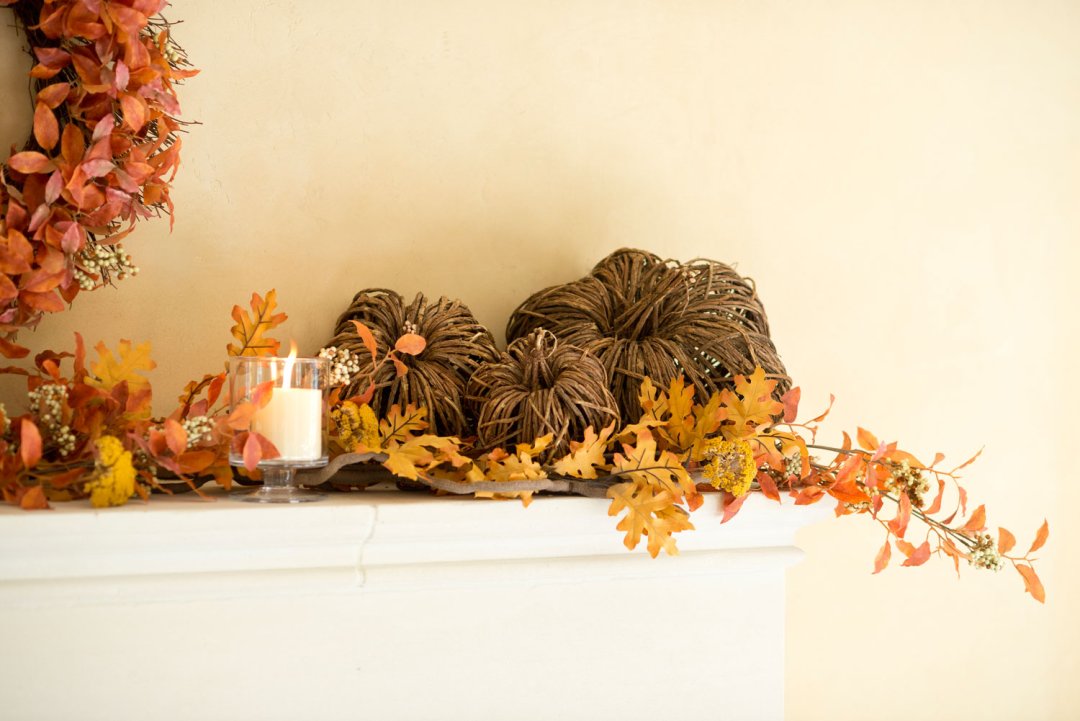 Three Vine Twig Pumpkins assorted on the right side of the mantel balance the Rustic Bronze Metal Taper Centerpiece Candle Holder.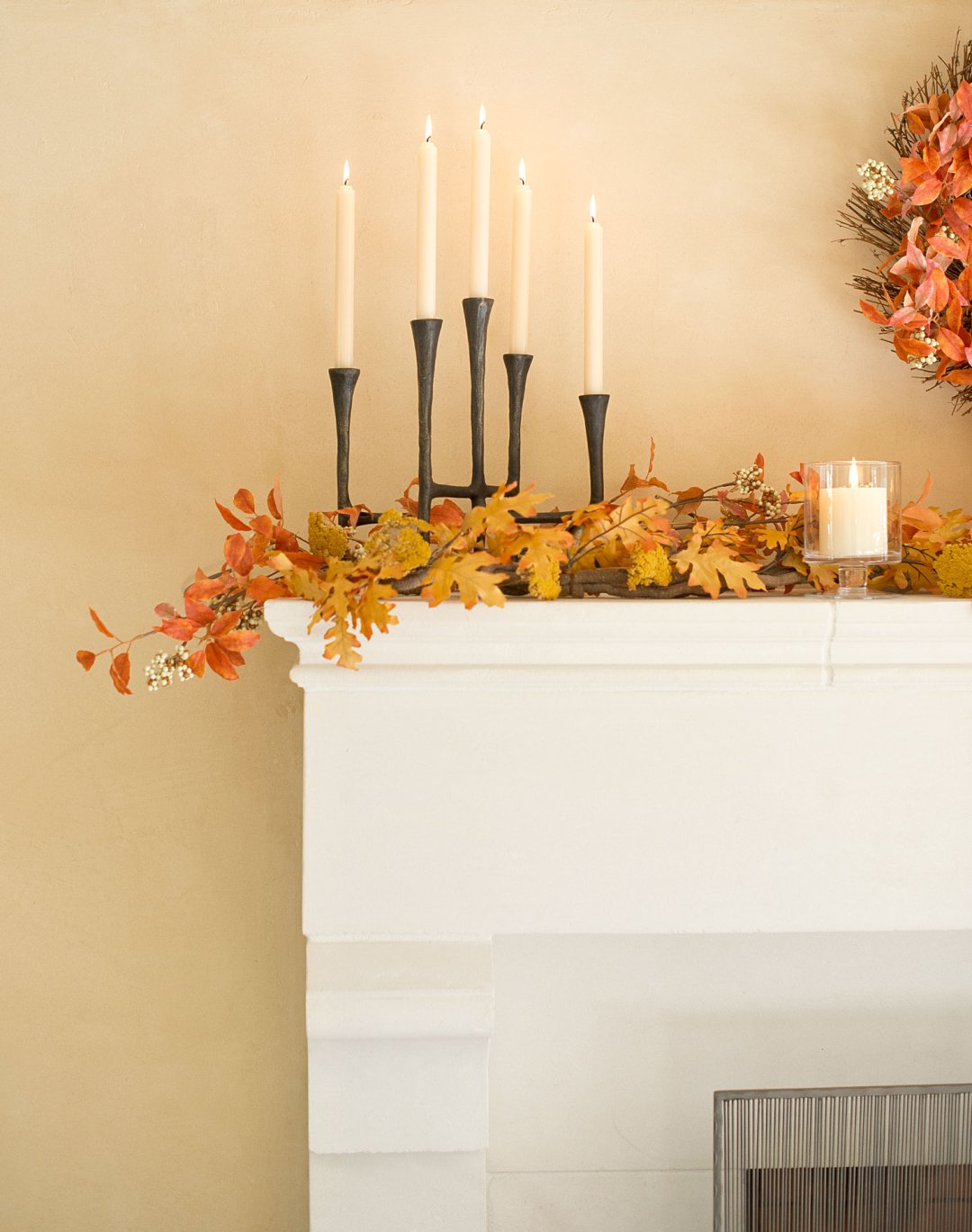 Visit the Decor section of our blog for more tips and tricks for styling your home!