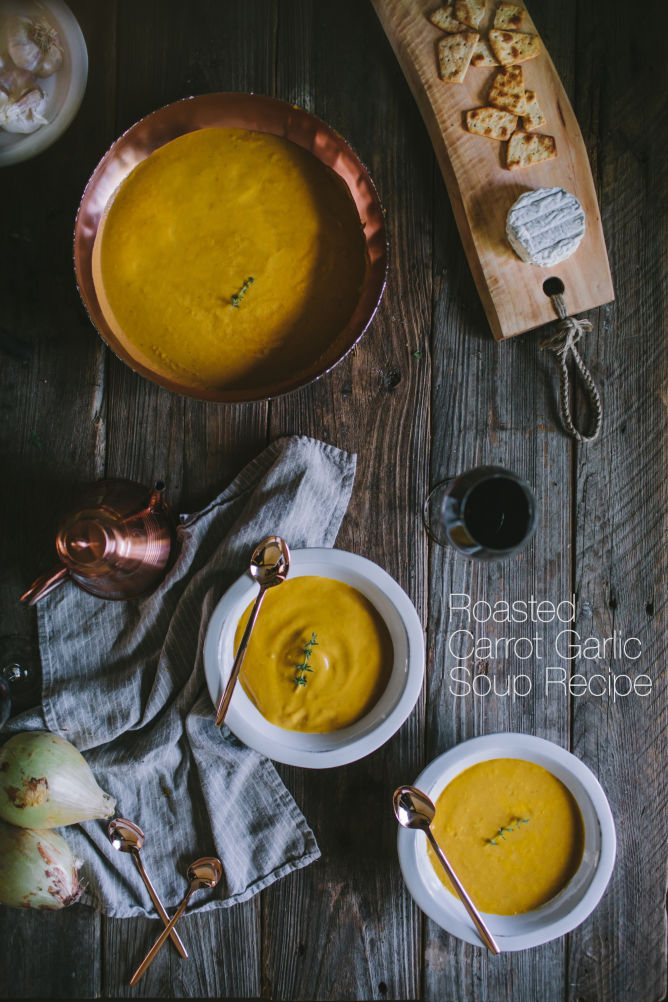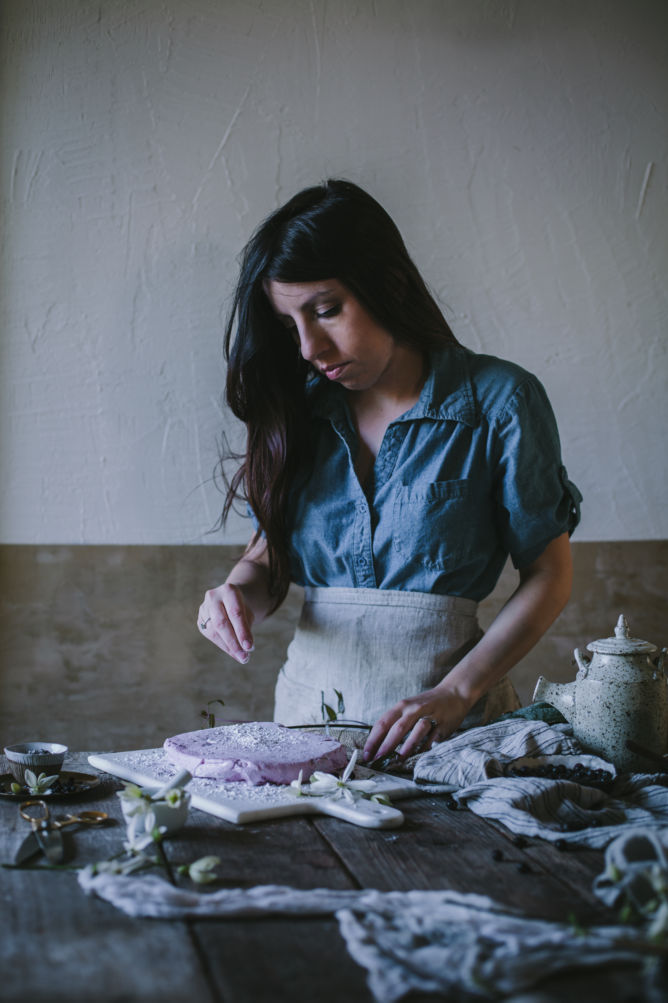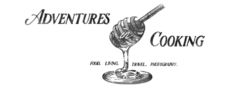 Curling up with a warm bowl of soup may be one of our favorite things to look forward to when cooler weather returns. We've partnered with Eva Kosmas Flores of Adventures in Cooking to create a healthy fall soup recipe perfect for nights by the fire.
There's nothing like the turn of fall. The air starts to turn crisp, mornings have a slight chill again, and you find yourself craving something comforting, warm, and substantial. I absolutely love this time of year, particularly because of all the delicious produce, with carrots being one of my favorite cold-weather vegetables.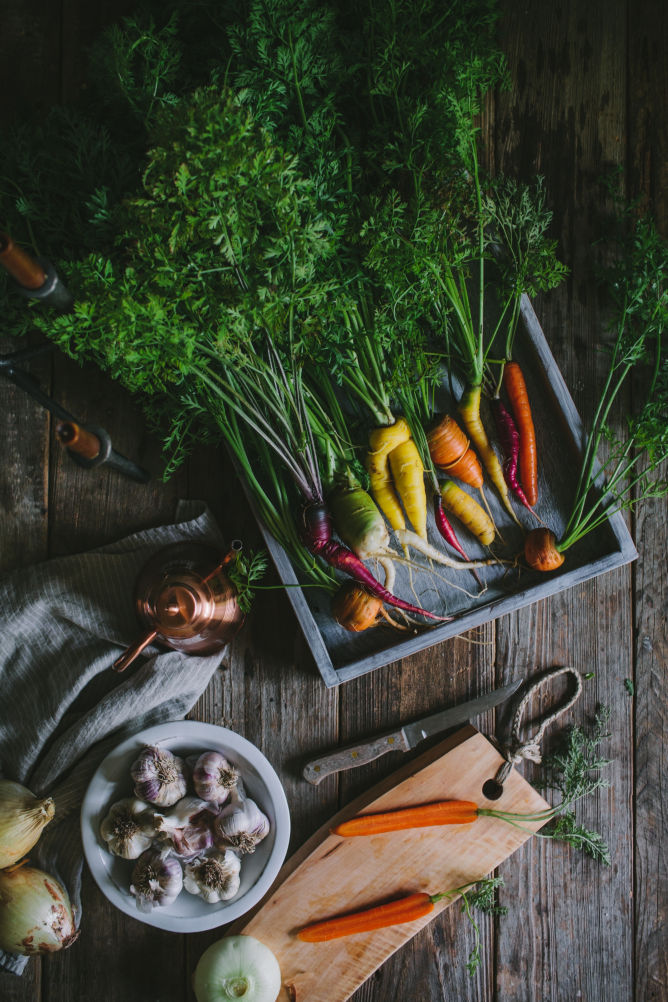 My go-to way to savor them is by a deep roasting them in the oven after covering them with olive oil, herbs and spices.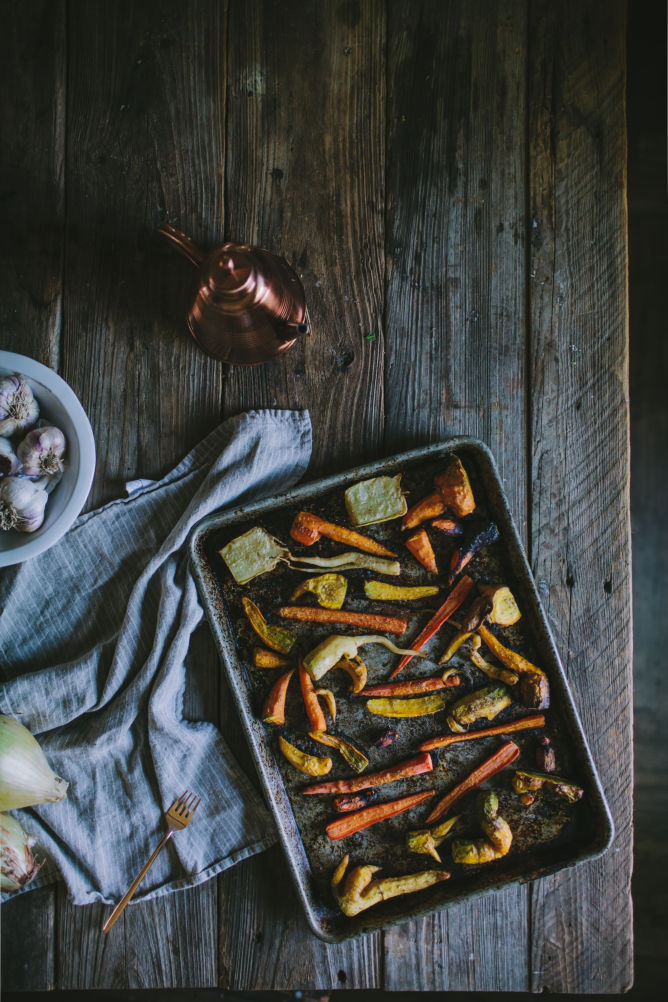 The sweetness of the carrots intensifies and creates an almost caramelized flavor that really pops when you contrast it with a bit of sprinkled sea salt. I decided to pair this delicious dish with my other favorite roasted vegetable, garlic. The smell of garlic roasting in your oven tells you all you need to know about how delicious it is, and it has many of the same flavor qualities that carrots have after roasting, plus a wonderfully creamy texture.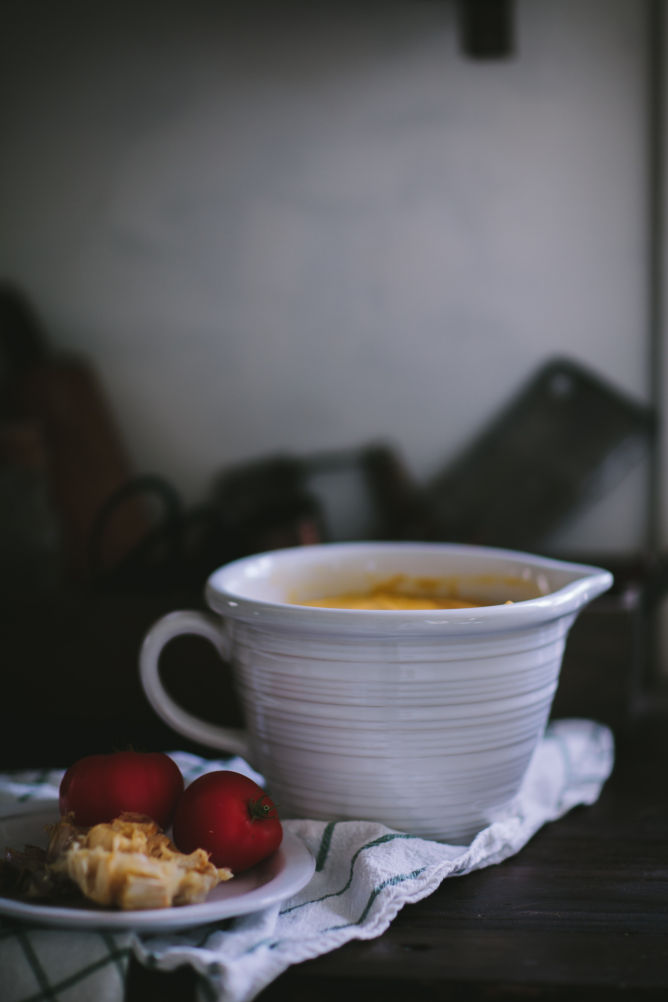 I combined the two in a soup, along with some creme fraiche, vegetable broth and a raw tomato. If you don't have creme fraiche (also known as cultured cream), you can substitute heavy cream instead. Everything is pureed together until it is thick and silky smooth, and then served piping hot.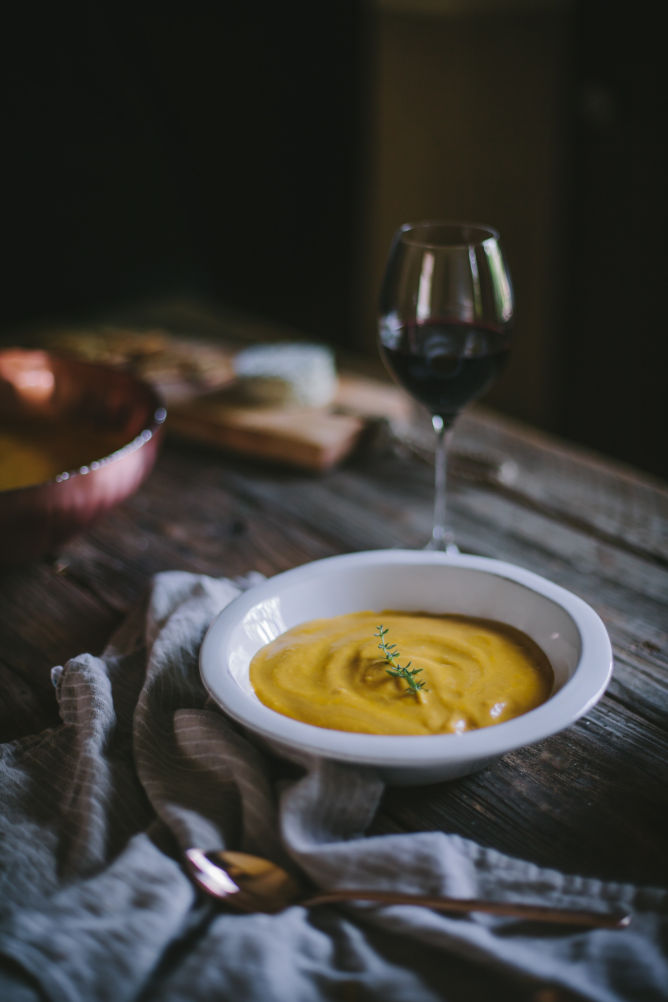 I added a sprig of fresh thyme to the top of each bowl, which makes for an easy and delicious edible garnish, but you can feel free to omit this step if dried thyme is all you have on hand. Either way, the soup will be deliciously savory and comforting. So once you start to feel the pinch of fall nipping at your nose when you step outside in the morning, don't forget to pick up some carrots and heads of garlic, and make yourself an especially satisfying fall soup.
Roasted Carrot Soup Recipe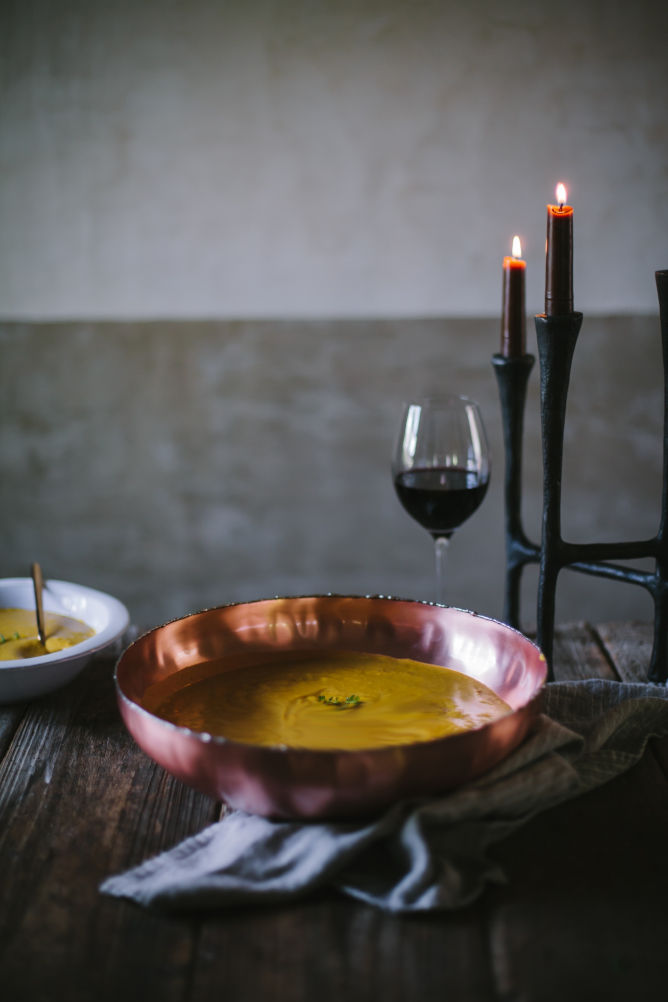 Serves 5
Ingredients
2 heads garlic
1 tablespoon plus 2 teaspoons olive oil
1/2 teaspoon sherry vinegar
1/2 teaspoon flake sea salt
1/4 teaspoon soy sauce
1/2 teaspoon dried thyme leaves
1/4 teaspoon black pepper
1 1/4 pounds carrots, peeled and cut in half lengthwise
5 cups vegetable stock
4 ounces creme fraiche
1 medium tomato
1 teaspoon dried thyme leaves
1/2 teaspoon crushed dried rosemary
1/2 teaspoon onion powder
1/4 teaspoon black pepper
Salt to taste
Several small sprigs fresh thyme, optional garnish
Directions
Preheat the oven to 400 degrees Fahrenheit. Cut the top 1/4 off of each head of garlic and discard it. Place each garlic head on its own roughly 6-inch by 6-inch piece of tin foil. Drizzle one tablespoon of the olive oil over the heads of garlic and then wrap each one up in the foil, sealing it. Set aside.
In a small bowl, whisk together the sherry vinegar, sea salt, soy sauce, dried thyme, black pepper and remaining two teaspoons olive oil. In a large bowl, toss the carrots with the olive oil mixture until coated. Evenly spread out the carrots on a lipped baking sheet and roast in the oven along with the wrapped heads of garlic. Remove the roasted garlic after 30 minutes, and remove the carrots once they wrinkle slightly and are a bit crisp around the edges, about 35 to 45 minutes.
Allow them to cool, then remove the roasted garlic from the tin foil and squeeze out the roasted garlic paste into a small bowl from the papery skin. Discard the skin.
In a large food processor, puree together the carrots, garlic, vegetable stock, creme fraiche, tomato, dried thyme, dried rosemary, onion powder and black pepper until smooth and silky, letting the food processor run at high speed for several minutes, working in batches if necessary. Empty the pureed soup into a large saucepan and cook over medium low heat until heated through, stirring every five minutes. Add salt to taste, distribute between serving bowls, and garnish each bowl with a sprig of fresh rosemary. Enjoy!
Want another soup recipe perfect for fall? Check out Love and Lemon's Tomato, Kale and Butternut Squash Stew Recipe.