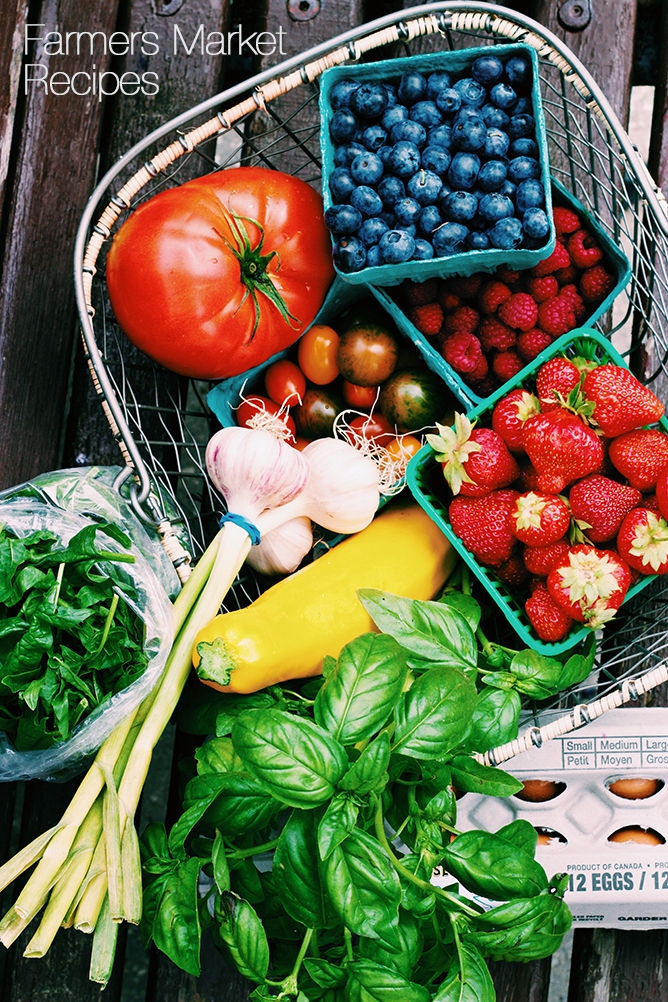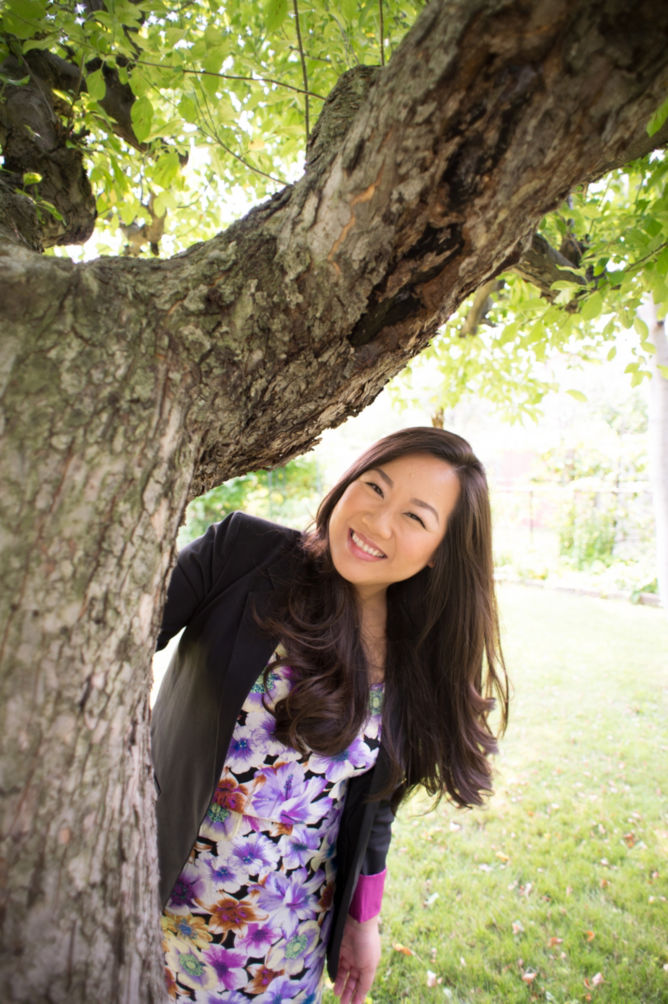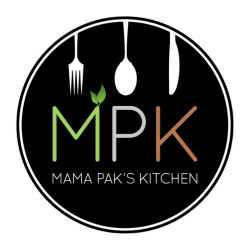 Taking a trip to your local market? We've partnered with Hanna Pak of Mama Pak's Kitchen to cook up some farmers market recipes that will let those farm-to-table ingredients shine.
One of my favorite things to do in the summer is to go around the city and visit the farmers markets. Every time I enter the market, I feel almost giddy, and there's an inevitable warmth that surrounds me. The freshness of the produce speaks loud through the vibrant colors, and you learn to appreciate the care that the farmers put in. Not only do you get to interact and build a relationship with the people who grow the produce, but you also get to learn exactly where your food comes from. I simply love the concept of farm-to-table dining and creating recipes inspired by my farmers market finds.
Buying Seasonal Fruits and Vegetables at the Farmers Market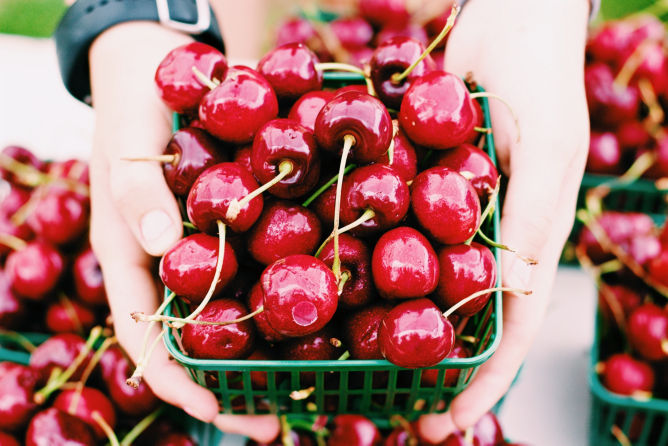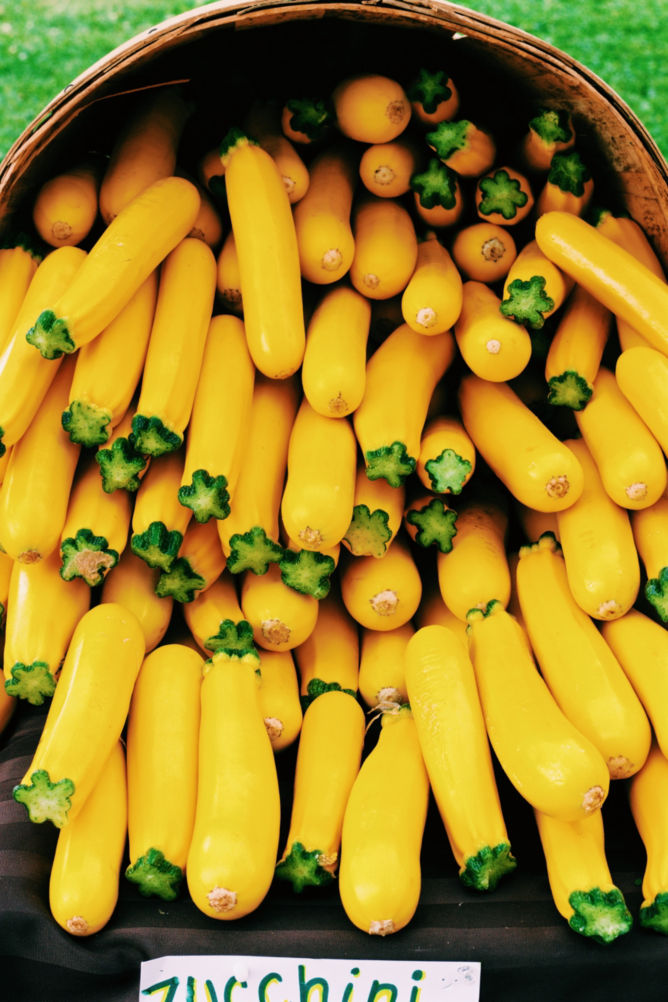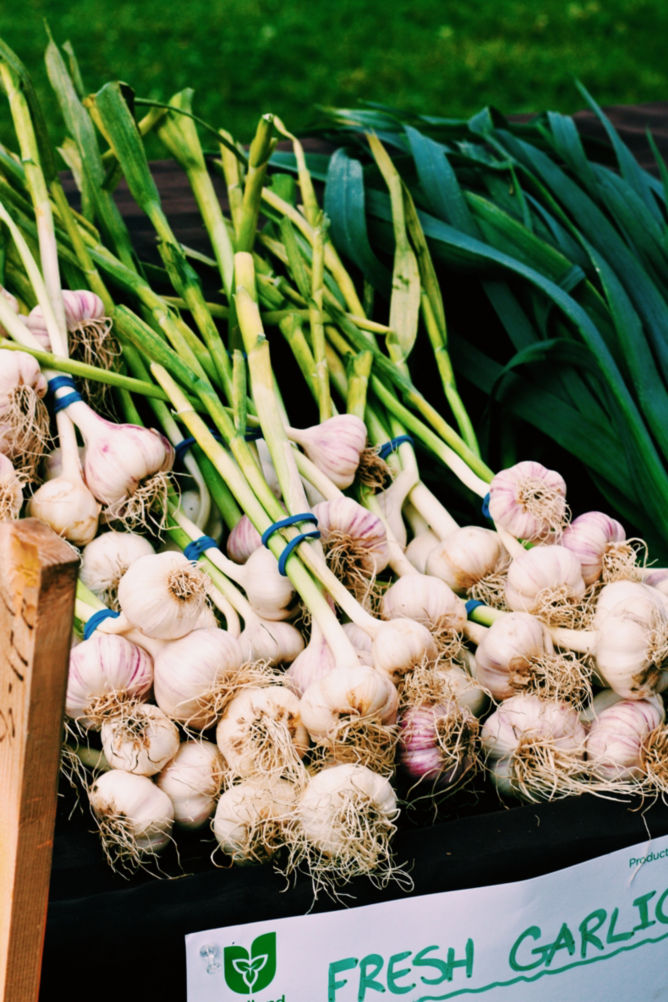 As it was my turn to host brunch with my girlfriends this month, I decided to pick up some ingredients and create a menu of healthy, farmers market-inspired recipes that incorporate seasonal produce.
Freshness is just one of the best benefits of choosing seasonal fruits and vegetables. Since most of the fruits and vegetables are picked the day before and never refrigerated, the produce spends a lot less time in the processing stage and the whole flavors and nutrients are kept fully intact. Plus all in all, they are just really yummy!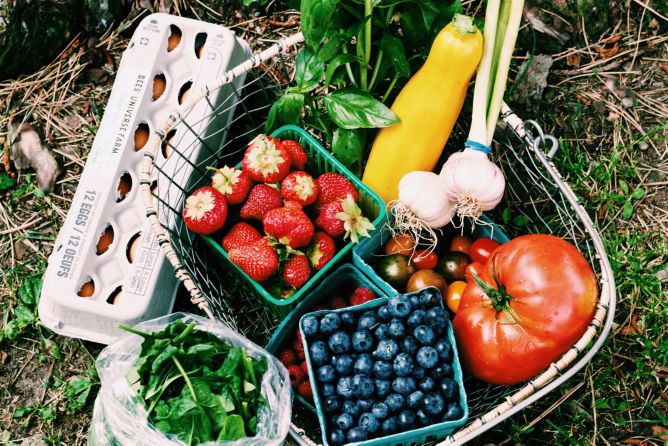 Look at those colors!
Farmers Market Brunch Menu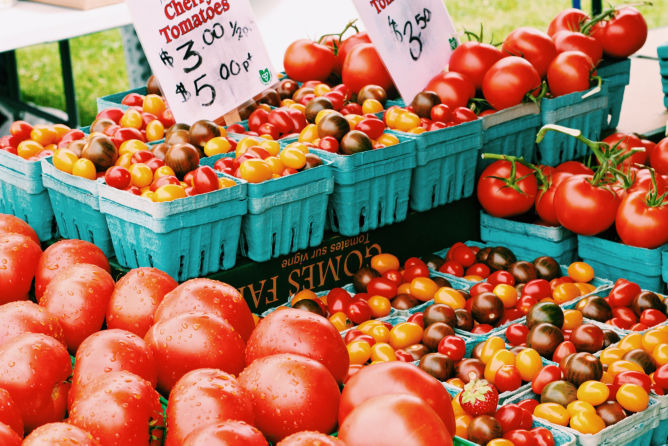 When I saw these juicy tomatoes, making an heirloom tomato and ricotta tart was a no-brainer.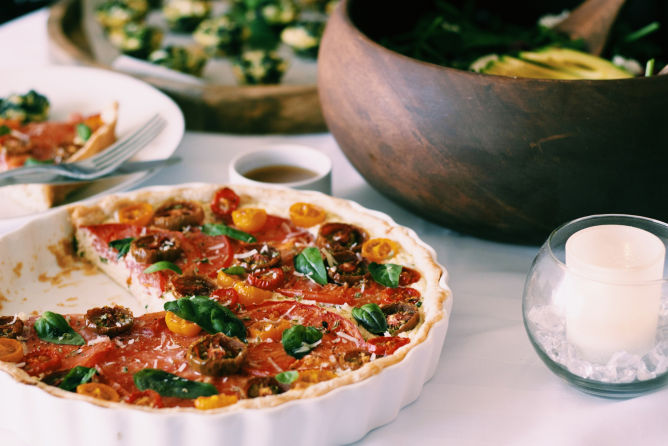 The acidity from these sweet tomatoes balanced perfectly with the creamy ricotta, and the basil played a huge role in maximizing all of the flavors. I used the 10-inch tart dish to make six large or eight small slices.
Heirloom Tomato and Ricotta Tart Recipe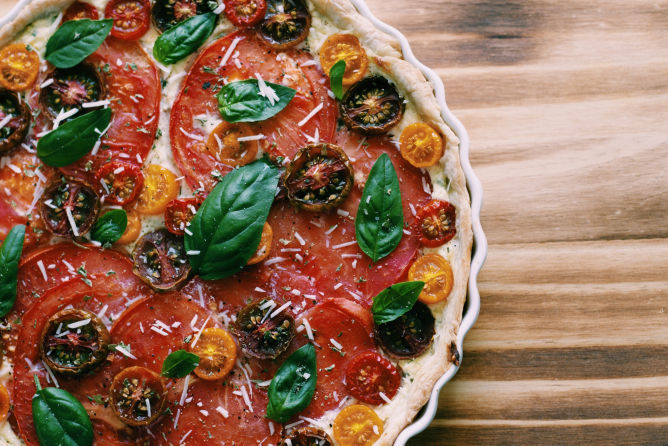 Serves 4-6
Ingredients for Dough
1 1/2 cups all-purpose flour
1/4 teaspoon salt
9 tablespoons chilled unsalted butter, cut into ½ inch pieces
4 to 5 tablespoons ice cold water
Tip: If you do not have time to make the dough, you can use one sheet of puff pastry.
Ingredients for Filling
2 cups ricotta cheese
1 1/2 cups parmesan cheese, grated
1 egg
2 tablespoons fresh basil, finely chopped
1 1/2 tablespoons fresh chives, finely chopped
1 1/2 tablespoons fresh parsley, finely chopped
Half of a lemon, juice and zest
Salt and freshly ground pepper, to taste
1 to 2 various heirloom tomatoes, sliced to desired size and placed on paper towel to drain
Handful of heirloom cherry tomatoes, sliced
Drizzle of extra virgin olive oil
Directions for Dough
In a food processor, add flour and salt. Pulse a couple of times to combine. Add butter and process using short pulses until the mixture has course texture. Add water and pulse a few times. If the dough is crumbly, add a bit more water.
Transfer the dough to a lightly floured surface and gather into a ball. Flatten the ball into a disk (about 1 1/2 inches thick) and wrap it in plastic wrap. Refrigerate for at least one hour.
Roll the dough on a lightly floured surface into a round shape (about 1/8 inch thickness). Press the dough into the tart dish and fold in the excess dough inward onto the sides. Refrigerate until ready to add the filling.
Directions for Filling
Preheat the oven to 400 degrees. In a large mixing bowl, combine ricotta, parmesan, egg, basil, chives, parsley, lemon juice, lemon zest, salt and pepper to taste. Mix well.
Spread the mixture evenly into the prepared tart dish and top with tomatoes slices. Transfer to oven and bake for 35 minutes until golden brown.
Remove from oven and finish off with few basil leaves, pinch of salt and pepper, sprinkle of grated parmesan and drizzle of extra virgin olive oil. Serve immediately.
Farmers Market Salad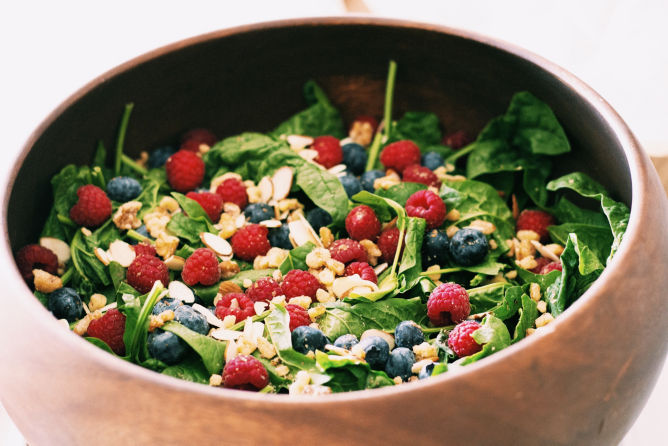 In my opinion, savory tarts are best accompanied by salads. Since I love the sweet and savory combination, I made a spinach salad with raspberries, blueberries, sliced almonds and crushed walnuts topped with strawberry vinaigrette dressing and served it in this beautiful wooden bowl. Right before serving, I added some sliced avocados and goat cheese for some creamy tanginess.
Spinach and Artichoke Flourless Mini Quiche Recipe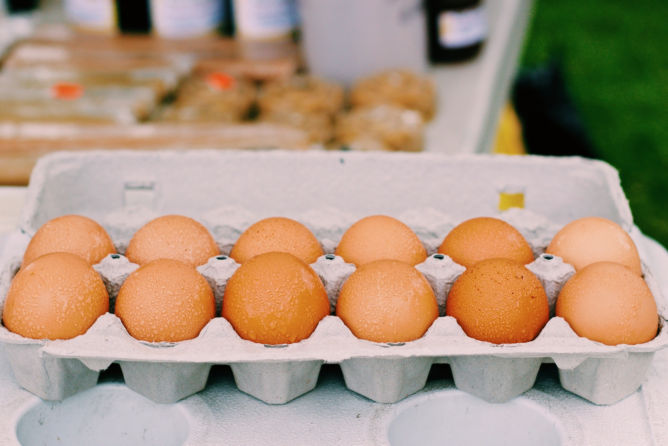 Next on the menu, I wanted to make something with farm-fresh eggs. I love eggs. They are so versatile and full of nutrients, especially these free-range ones. I had some artichoke hearts at home, so I grabbed a bag of spinach to make a mini quiche.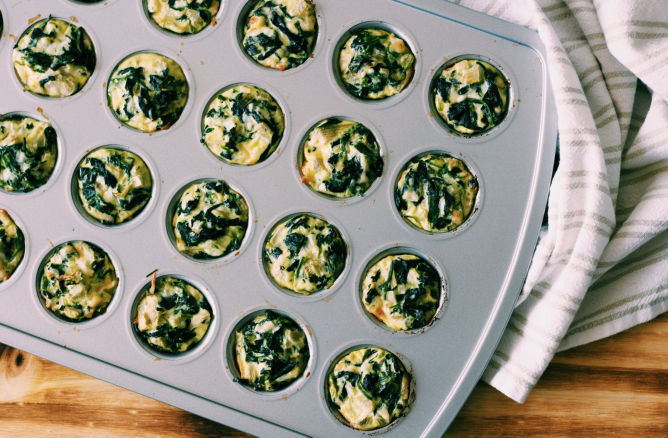 These two-bite flourless quiche were guilt-free, delicious and so easy to make. I ate about five of these and had to stop myself from eating more! Plating was a breeze with this gorgeous wooden tray since the earthy tones complement each other so well.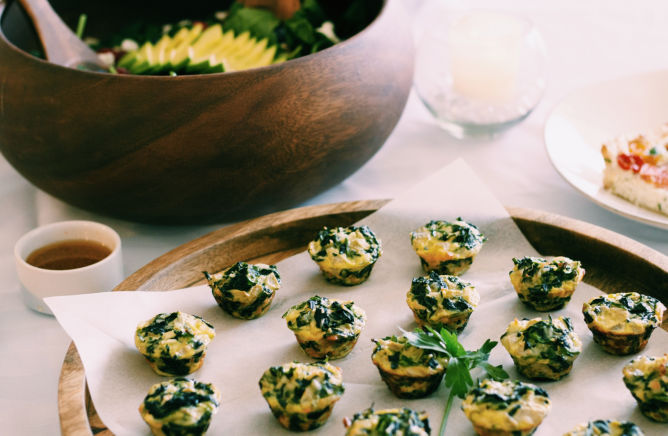 Serves 6 to 8
Ingredients
1 can artichoke hearts, drained and chopped
2 cups spinach, blanched and water squeezed out
1 tablespoon olive oil
1 small yellow onion, finely chopped
2 cloves garlic, minced
5 eggs
1/2 cup whole milk
1 cup mozzarella cheese, shredded
¼ cup parmesan cheese, grated
¼ tsp cayenne pepper (optional)
Salt and pepper, to taste
Directions
Preheat the oven to 350 degrees. Heat olive oil in a skillet over medium-high heat. Add garlic and cook until fragrant, about 30 seconds (reduce heat if necessary to prevent garlic from burning). Add onion and cook for about three to four minutes. Turn off heat.
Add blanched spinach and season with salt; mix well. Set aside and let cool.
In a large mixing bowl, combine artichokes, spinach mixture, eggs, milk, mozzarella cheese, parmesan cheese, cayenne pepper (optional), salt and pepper to taste.
Spray cooking oil on mini muffin baking pan and pour mixture in each cup (about one tablespoon). Transfer to oven and bake for 20 to 23 minutes until eggs are set. Serve immediately.
Croissant Coffee French Toast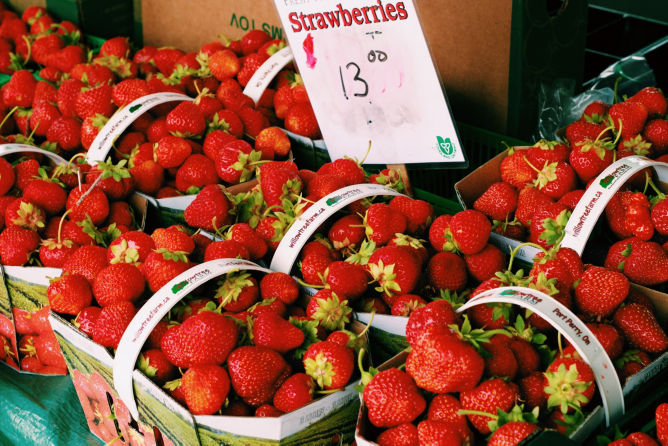 When it comes to fruits, berries are one of my absolute favorites. So it was no surprise that I was going to make something sweet for my last farmers market dish.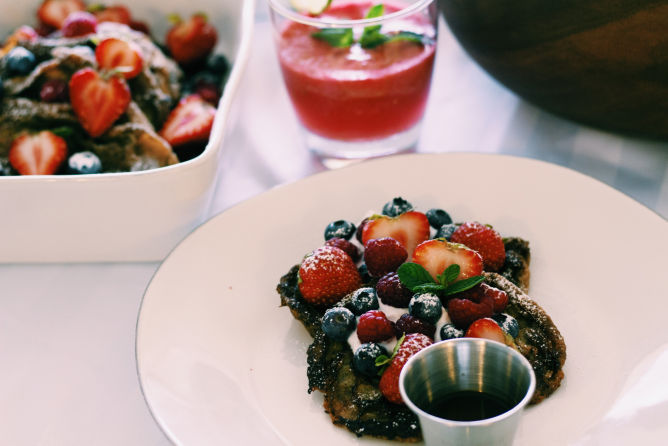 The slight bitterness from the croissant coffee french toast went really well with the sweet and tart tastes of the berries, a great palate cleanser to end a fantastic meal. I like to serve this dish on a white plate to bring out the vibrant colors even more. It's just like painting on a blank canvas!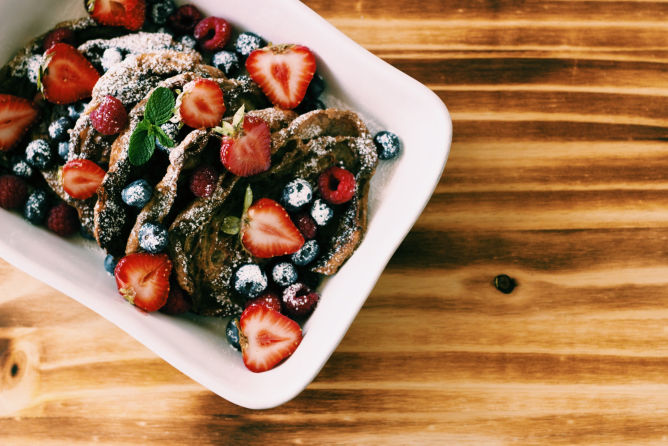 Serves 4
Ingredients
4 one-day-old croissants
3 eggs
3/4 cup 2% or whole milk
1 teaspoon vanilla extract (I used bourbon vanilla extract)
1 tablespoon instant coffee
1 tablespoon or less sugar (optional)
1/4 teaspoon salt
1/2 teaspoon ground cinnamon
2 to 3 tablespoons butter
Various fresh berries
Greek yogurt or whipped cream, as desired
Pure maple syrup, as desired
Directions
In a large mixing bowl, add eggs, milk, vanilla extract, instant coffee, sugar (optional), salt and ground cinnamon. Whisk until instant coffee dissolves.
Cut croissants in half as if you were making a sandwich and set aside. Heat butter in a large skillet over medium heat. Dunk four croissant halves into the mixture until liquid is absorbed and they are fully coated. Transfer to heated skillet (cut side down) and slightly increase the heat for the first 30 seconds to crisp it up a bit. Lower the heat back to medium and cook for about three minutes. Flip and cook for another two to three minutes until nicely browned on both sides. Transfer to baking dish and keep warm in oven. Repeat for the remaining croissant halves.
When ready to serve, transfer to plate and top off with berries, maple syrup and Greek yogurt or whipped cream. Serve immediately.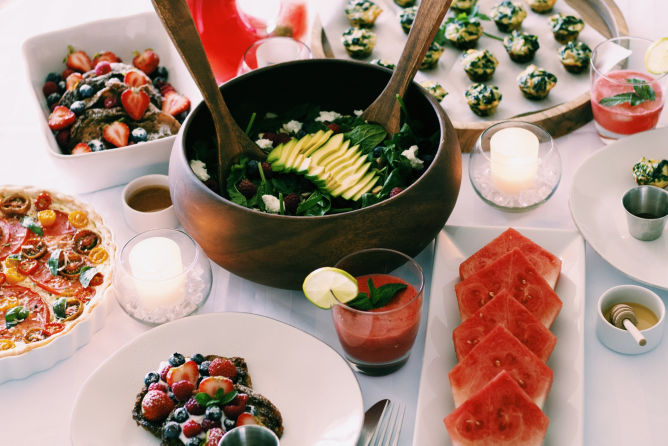 To wrap up our brunch on a sweet note, I served some refreshing watermelon juice with lime. Although with their persistent requests to add some tequila, I ended up making a watermelon lime cocktail, which was a huge hit with my girls.
Cheers to a successful farmers market brunch!
Looking for more farm-to-table meal ideas? Check out the Crate and Barrel Farmers Market Recipes board on Pinterest.