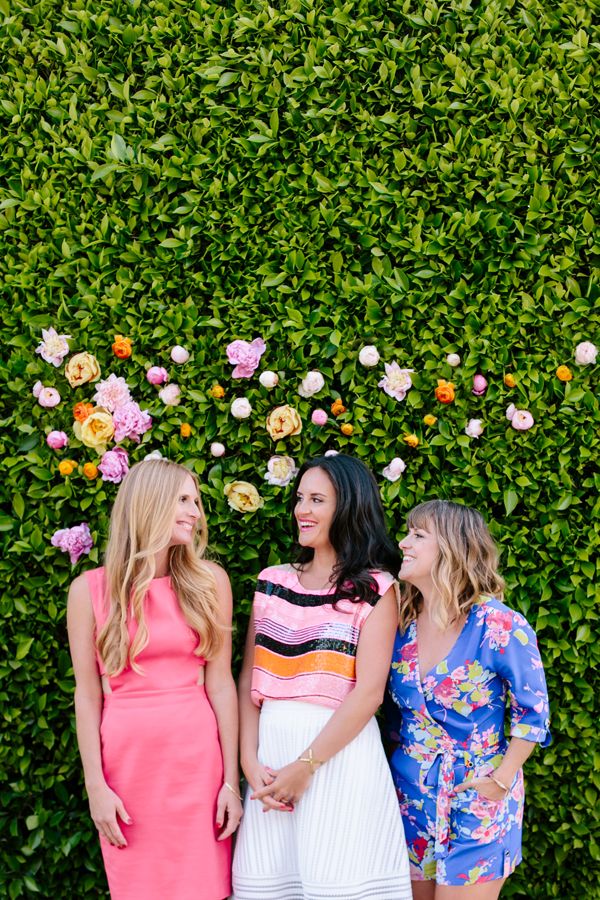 100layercake.com
We're happy to announce an exclusive partnership with 100 Layer Cake—a beautiful destination for wedding inspiration.
Every month, they'll show us the creative ways they celebrate life's special occasions with their favorite Crate and Barrel registry items.
Words do not express the excitement we feel at the 100 Layer Cake HQ when November 1st hits and all of the planning for holiday gathering big and small commences. First on the list, naturally, is planning the perfect Thanksgiving (or Friendsgiving as the case may be), and if you're newly married, perhaps this is the year that you'll dip your toes into hosting a holiday meal. Which you will be well-prepared for when you stock your Gift Registry full of both beautiful dinnerware and key entertaining pieces for larger meals at your table.
Setting the table should be simple but beautiful. Using a runner like Milo feels more modern than a traditional tablecloth (especially when you have such a beautiful table!) and gives your gathering a more relaxed vibe.
A printed menu brings attention to the food you've been carefully preparing for your guests, plus it adds a lovely touch of decor to your plates. We love that the Marbury Collection offers a special salad plate just for this one holiday. Perfect way to dress up for Thanksgiving without adding an entirely new dinnerware set to your cabinet and registry.
Two sizes of wine glasses (these are the Hip Red and White) really are necessary when creating a complete Gift Registry, especially when you think ahead to dinners like this. Allowing your guests to try different wines without having to rinse glasses is such a pro move.
We're just going to say it…the Harper Rose Gold Flatware is the new silver on your Gift Registry. It's so stunning and so special and incredibly affordable when compared to the traditional option. You know you want to add it to your list right now.
One stunning arrangement goes a long way in terms of bringing color and life to your table. Plus you'll want to leave room on either side for the dishes of delicious food.
And you simply can't forget serveware and baking dishes when you're preparing for future holiday meals. You might not use the pieces much during your day-to-day meals, but you'll be so happy to pull them out of your cabinet when you need them for a special gathering. We love that the Marin Baking Dish comes in three sizes (definitely add all three to your registry) and the new Keaton Serving Bowl is pretty stunning.
Mixing different tones of linens in the same family is a nice way to bring a little personality to your table. Along with the Milo Runner, we are quite fond of the Graphite (these really are gorgeous and big and light in person!) and the Set of 4 Suits napkins in various shades and patterns of grey.
And then there's PIE. Serve it with tea or a pretty Copper French Press of coffee after the dinner plates have been cleared and linger over the conversation with your friends and family.
That pie tin definitely says what everyone is thinking.
To see our tips on hosting a beautiful and effortless Friendsgiving, pop over to 100 Layer Cake's blog now!
Photography: Paige Jones / Florals: Moon Canyon / Catering: Whoa Nelly< / Calligraphy and invites: A Fabulous Fete / Videography: California Electric Co.