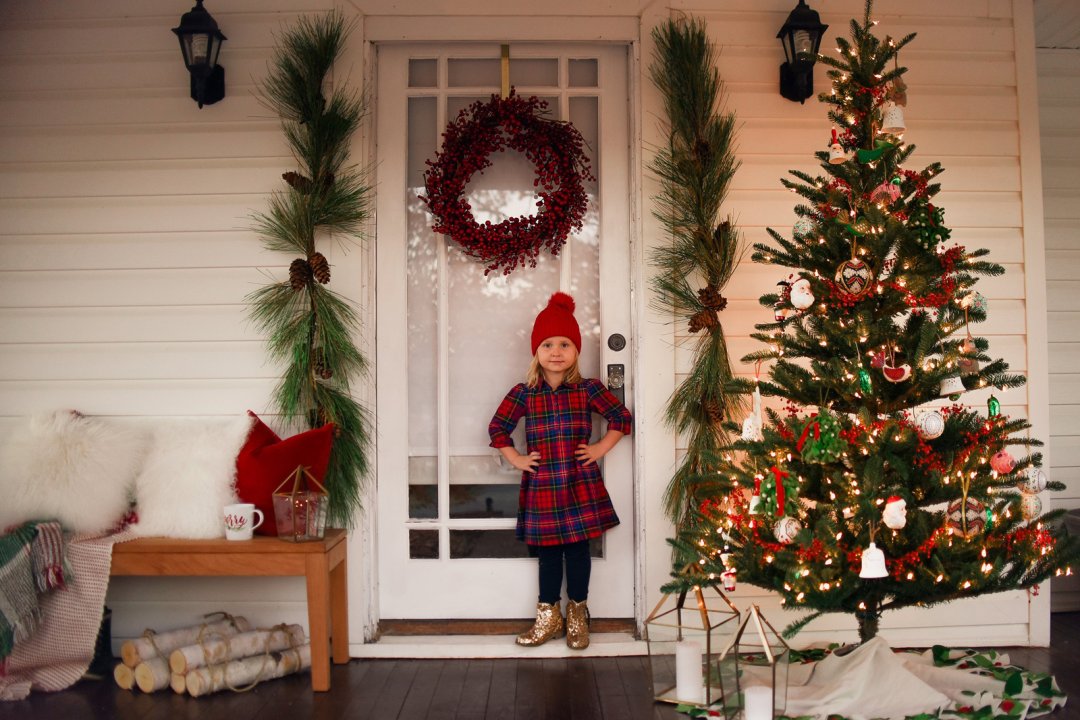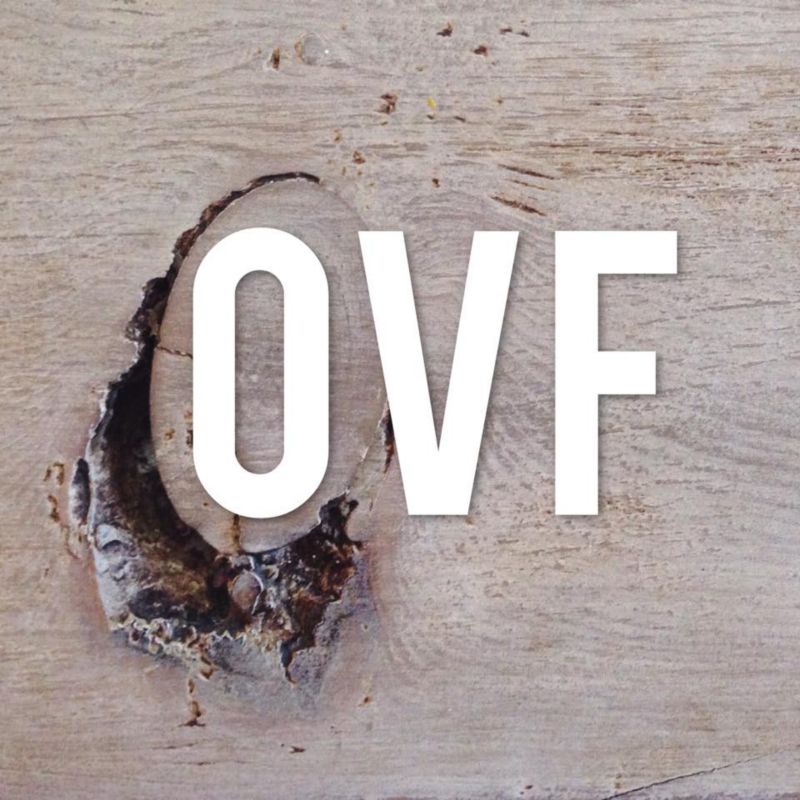 ourvintagefarmhouse.com
This season, make a statement with your Christmas decor even before your guests arrive inside. We've partnered with Sarah Hollingshead, founder of Our Vintage Farmhouse, to create this beautiful holiday door and porch, perfect for sipping cocoa.
The holidays are about being together and celebrating with the ones you love the most, and Christmas is truly our favorite time of the year! We honestly love everything about it, including the lights, the decorations, baking and spending time together.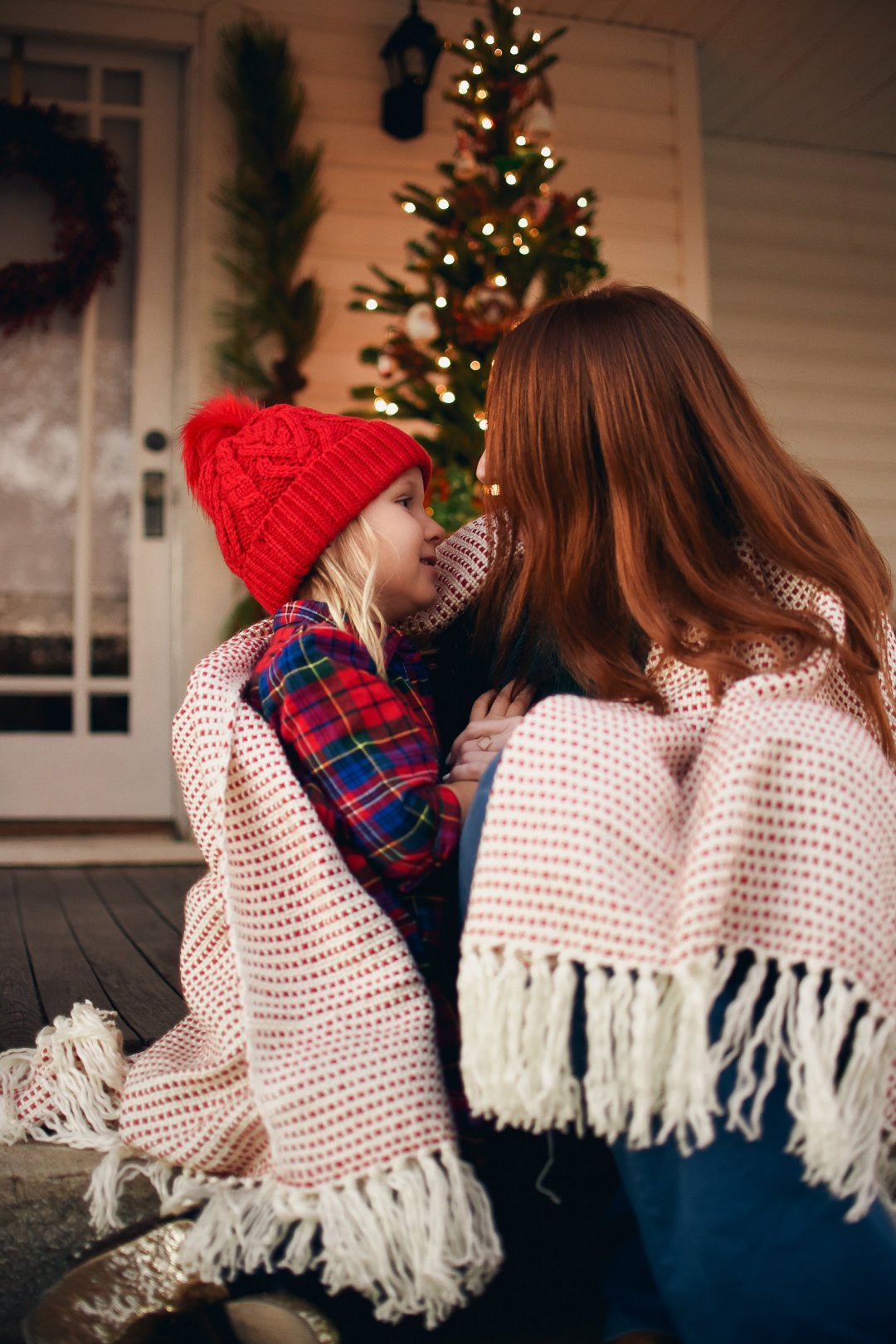 This is a very special time for us because it's our first Christmas in our new house. Our farmhouse is a dream come true, and I've been counting the days until I can decorate with family for the holidays. Finally, it's time to decorate our front porch for Christmas! Yay!!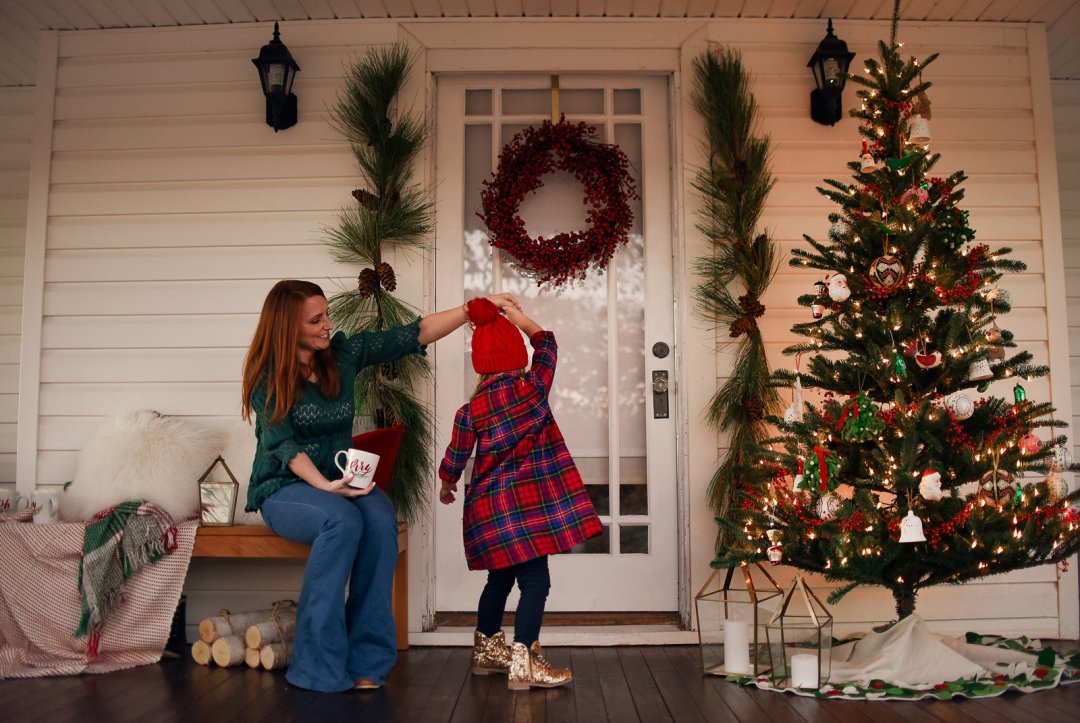 Our favorite Christmas jams played in the background as we decorated the front porch. We wanted to create a welcoming scene for our guests. I think the Long Needle Pine Garland does just that and more. It's so beautiful and gives off such a natural homey vibe! The added pinecones are just lovely! Plus, when I came across this Red Berry Wreath I just knew it would be perfect hanging on our front door. It's everything. I love its natural shape. Holly berries just scream Christmas.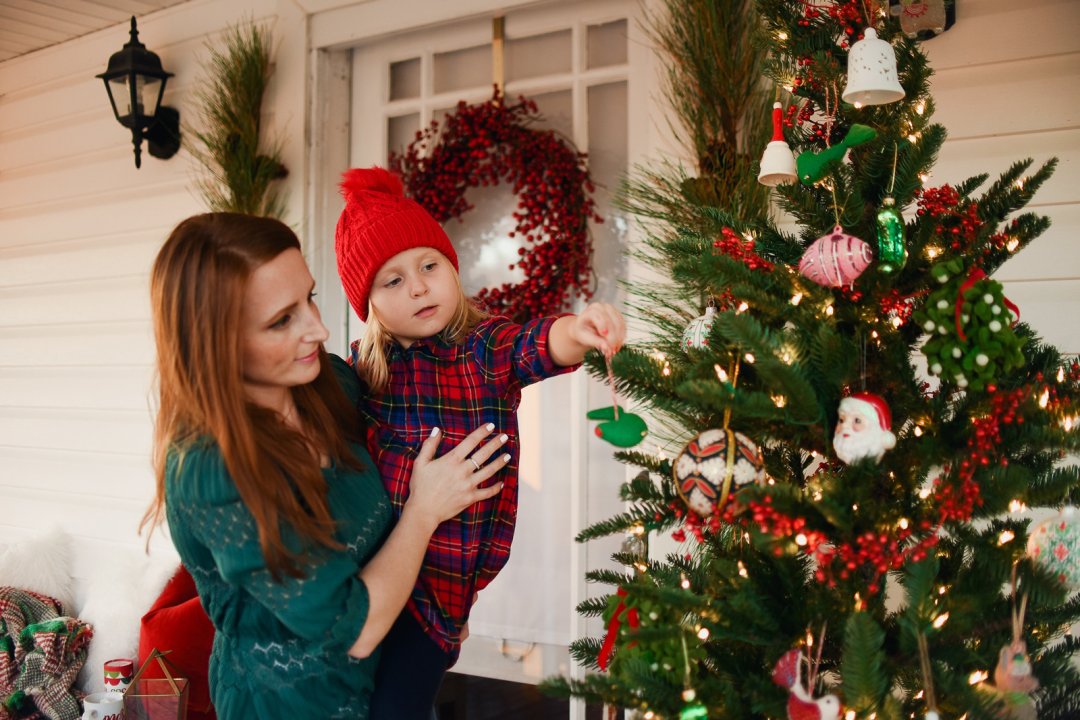 Harper and I handpicked all the ornaments for the tree and hung them with care. It was so fun to see it all come alive. The ornaments are all so special to us, because we chose pieces that we loved most and that went with our farmhouse style. She was so proud to help pick them out with me. As a finishing touch, we wrapped the tree with our favorite mistletoe tree skirt.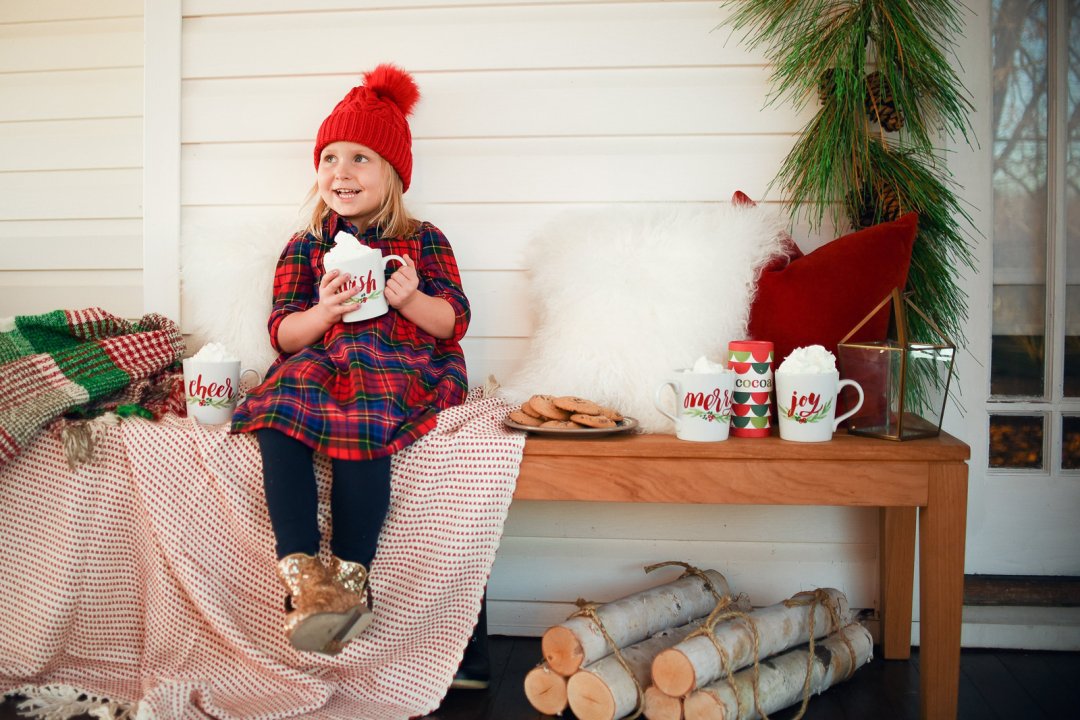 Who knew decorating an outdoor bench could be this fun?! These beautiful fluffy pillows and throws are so comfy and perfect for sitting and cozying up together. Do you see the sweet logs under the bench? I added more inside by our fireplaces. Of course, I had to include our lanterns, some of our all-time favorite pieces. They shine so beautifully throughout our house and even on the front porch. I just had to pull some outside!! I would add them in every room if I could.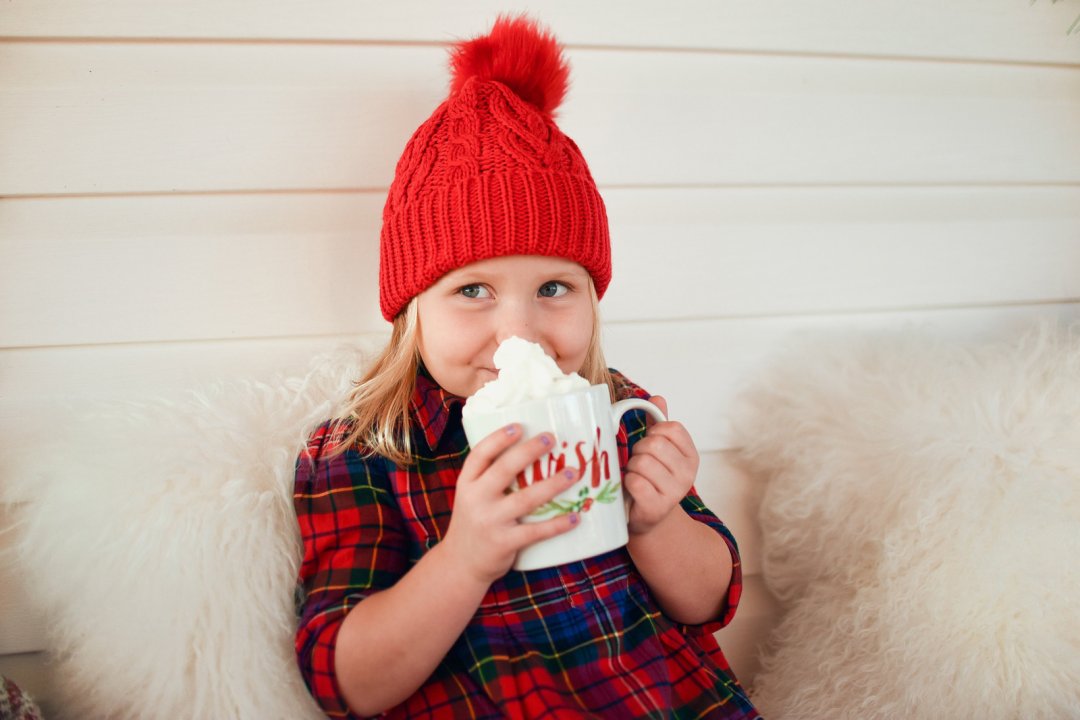 After decorating the tree we celebrated with hot chocolate topped with whipped cream and homemade cookies. Harper insisted on dipping her cookies in her cocoa.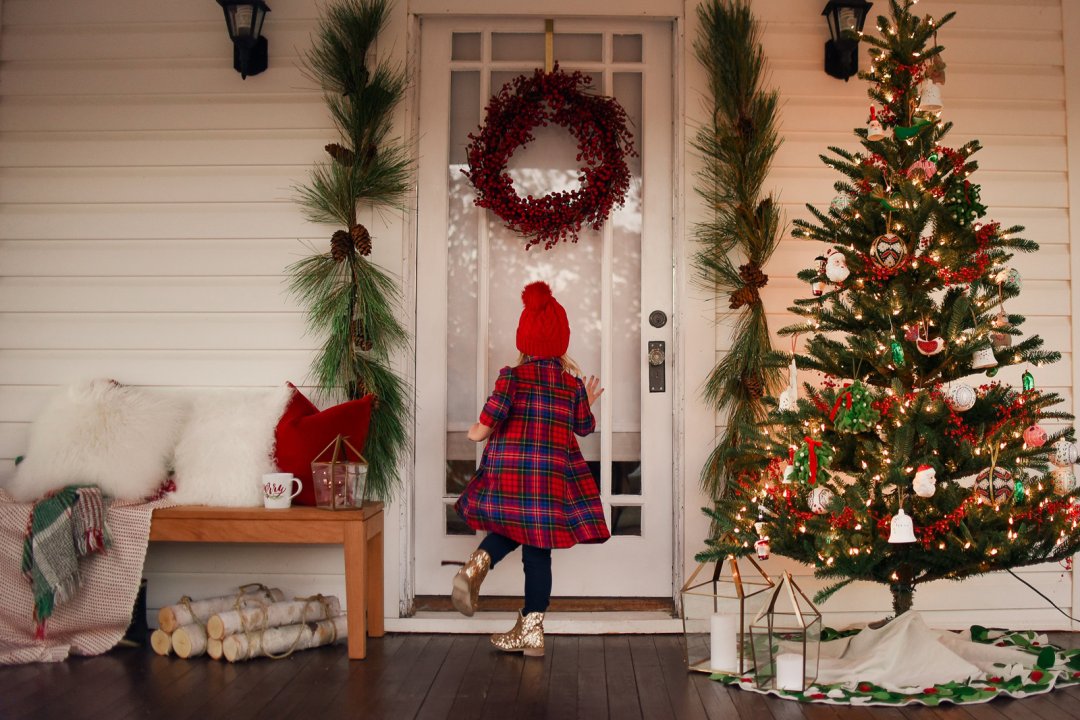 We hope you enjoy decorating your front porch as much as we did. Create a cozy scene for all your guests, make it a memorable time together and have those cookies and hot chocolate ready! Have a beautiful Christmas!!
XOXO,
Sarah and Harper
Photos by Rich Photography
Get more holiday decorating ideas in the Holiday section of our blog!